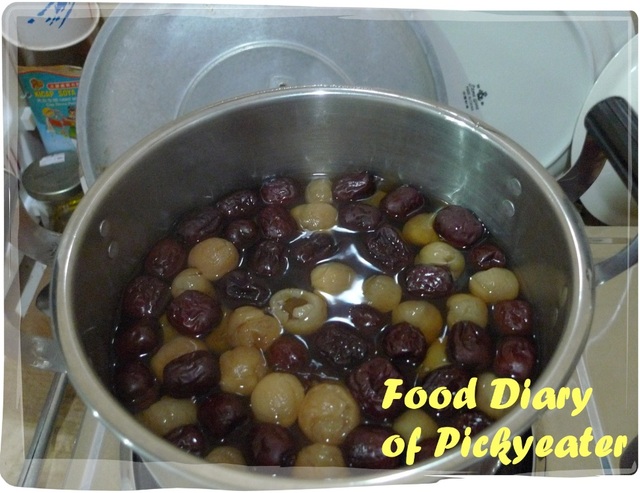 This dessert is a home and cultural tradition; especially for the Hokkien community to prepare this soup/drink for the first day of Chinese New Year.
My grandmother would always cook this the night before; on the eve of Chinese New Year for the family and my aunts and even my mum had picked up on this tradition and continued doing so for their own families.
Well, as with all Chinese festive traditions, everything has a meaning to it and the reason the Chinese community make sweet dessert soups to be drank on the first day of Chinese New Year is to bring sweetness of life for the entire year.
The longan is to bring good profile and environment for the year, while the red dates, in its phonetic sound rhymes with everything good.
The Teochew also make a type of dessert soup; which is the lotus seeds with snow fungus, red dates and gingko nuts sweet soup.
Funny that gingko nuts are not preferred by Chinese in general especially when it comes to auspicious occasion, but the Teochew did not mind it.
Another popular festive dessert to welcome the brand new year is the plain old red bean soup.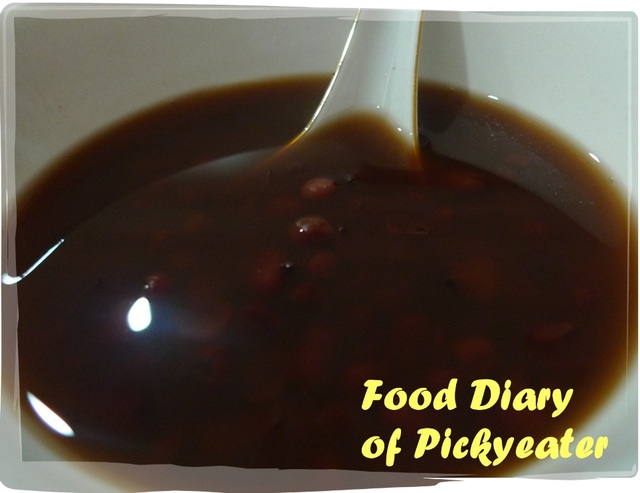 Needless to say, the color red is already the auspicious color, and the red beans, of course it is again for luck and prosperity.
Everything is good and sweet to welcome the brand new year, don't you think?
It's not hard to understand why festive seasons are so popular and favoured by the young and old =)