When in Rome, do what the Romans do, and that's exactly what I did when I travel as well, or at least I try, because it's all part of the experiencing the local culture.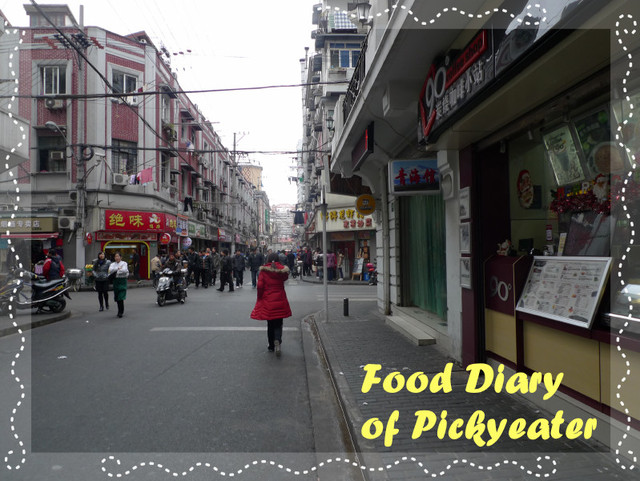 So, when in China, it's interesting to find out what the locals take their lunch (if you can take it) and put on a brave front to stray off that beaten path.
You can read more about how we found this place
here
Being in China or even in any Chinese-populated area means one could be surrounded by endless outlets to eat and even the variety, and I can definitely speak the same of cosmopolitan city Shanghai.
Although we were surrounded by so many different eateries, as I have mentioned in my travel blog (above link), we walked into this restaurant which serves local Chinese economy food with a buffet of various home cooked dishes and a sour-faced lady serving you, scooping food on plates to be placed on your tray. (I know, not a very nice picture)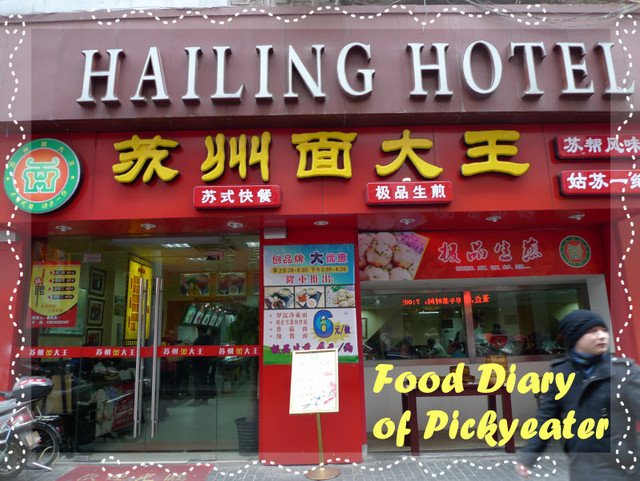 The place is actually famous for their noodles; Suzhou noodles (how ironic, since we travelled from Suzhou to Shanghai and we ended up in a restaurant serving Suzhou food)
It was nearing the end of lunch hour when we were there, which I am glad as it was quite crowded when we were there and there was practically no table available.
Thank goodness the restaurant actually has a half upper level which we had to make our way up a a rather steep wooden staircase to find more tables and diners there.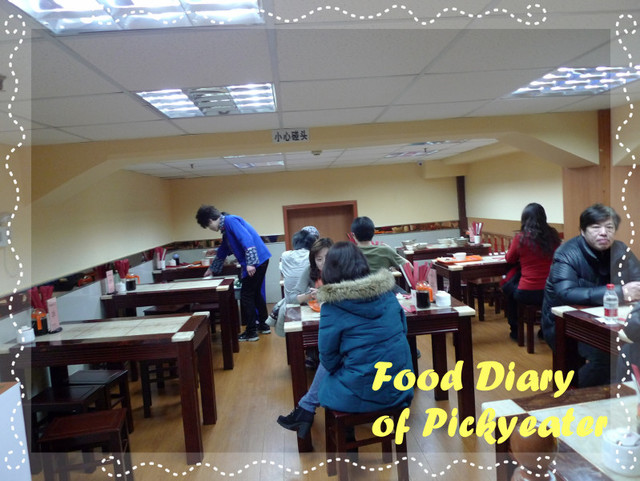 Some of the tables were not cleared although the diners have left.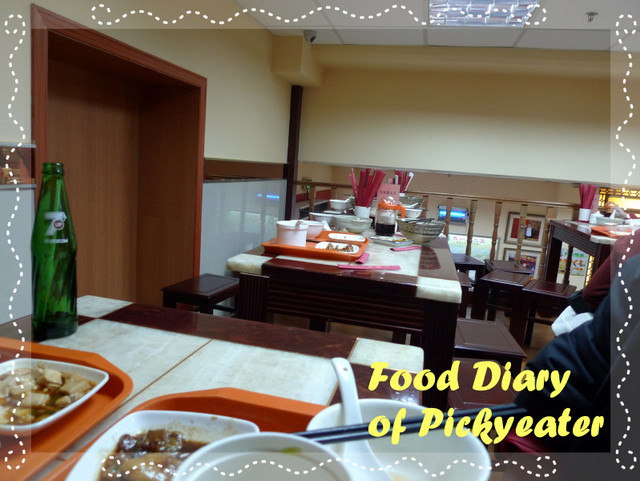 However, those were the pictures after we were unable to find a place to sit and ended up sharing with a guy who was having his lunch alone.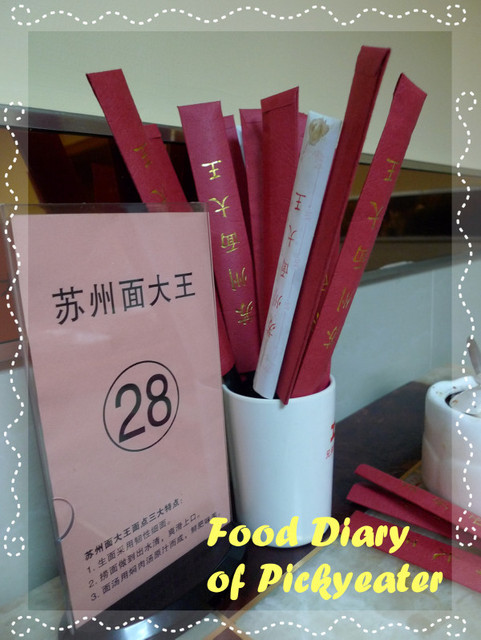 We didn't really have a choice, honestly, and I can't complain that he was willing to share his table although he wasn't exactly that hygienic either.
(think coughing, sneezing, spitting, yikes!) I did regret wanting that local lunch experience at that point, honestly as that was something that I could never get used to in China.
The chopsticks are all placed in a porcelain vase, and they are wrapped in thick paper cards.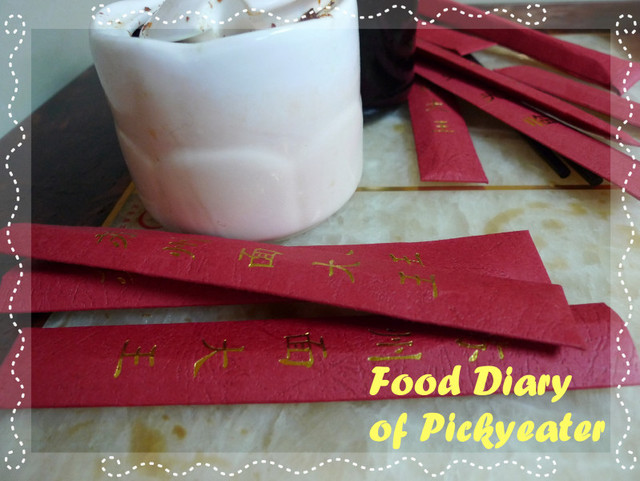 Our lunch set; we opted for three dishes and the soup is on the house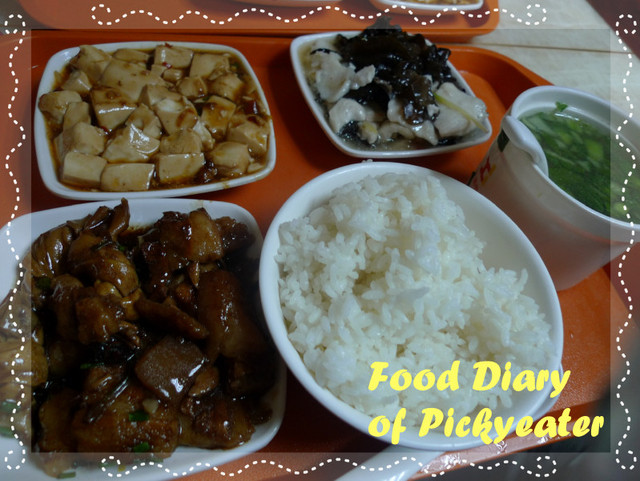 It costs
RMB14 (~MYR7)
for this, and I'd say that it was really reasonably priced.
The server, although not very friendly (she did wear a mask, which was a plus for hygiene) was quite generous with the serving of the food as we were pleased to see.
Braised lean and fatty pork with soy sauce and spring onions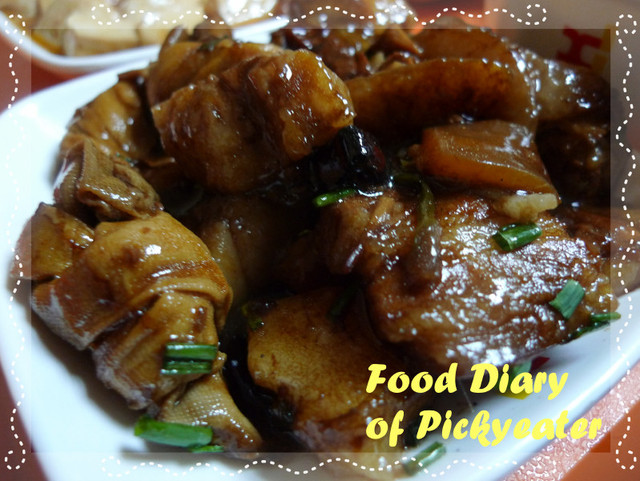 Mapo tofu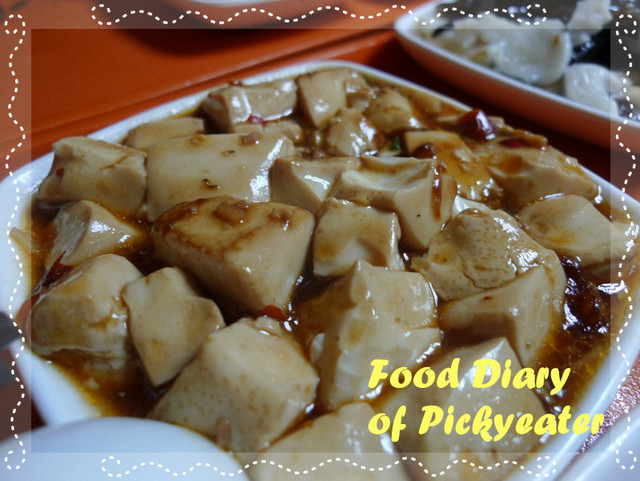 Braised mandarin fish with black fungus and ginger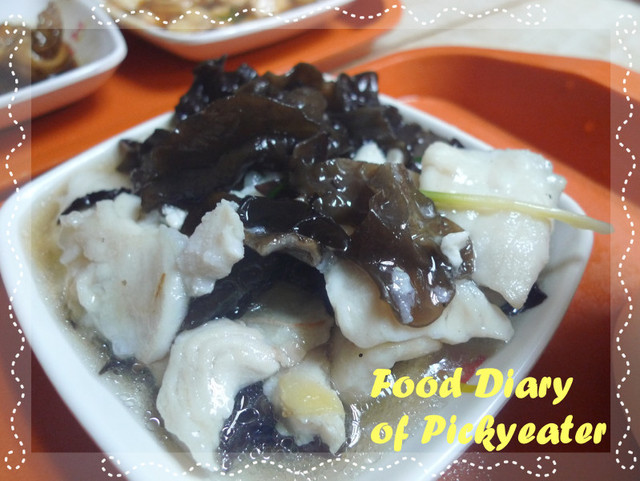 White rice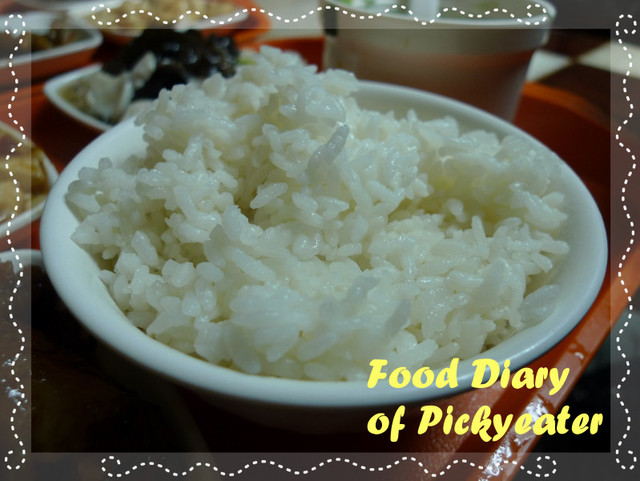 Despite the not-so hygienic conditions, the food was actually not too bad and the price's good too, though I may opt for nicer restaurants.
Well, the plus point, I get to see the local culture; ugly or not.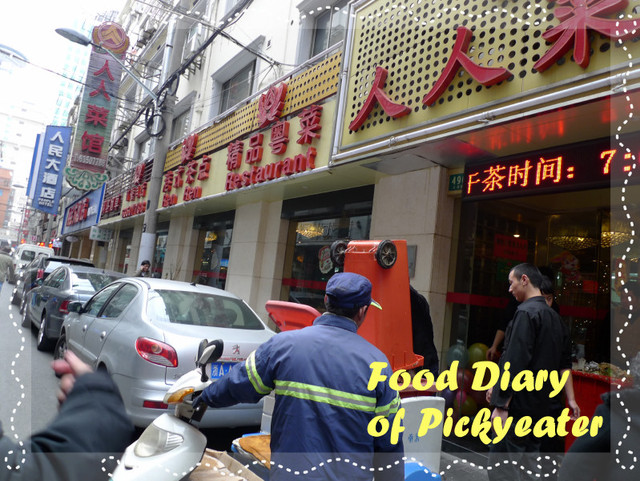 Another restaurant opposite the one we had our lunch at; it seemed of higher class but there is not really a crowd, so I am not sure whether it was the price or the food, or just both.
Anyway, this was the only local lunch we had on our own as we were pampered by our brother-in-law with good food when we were in Suzhou.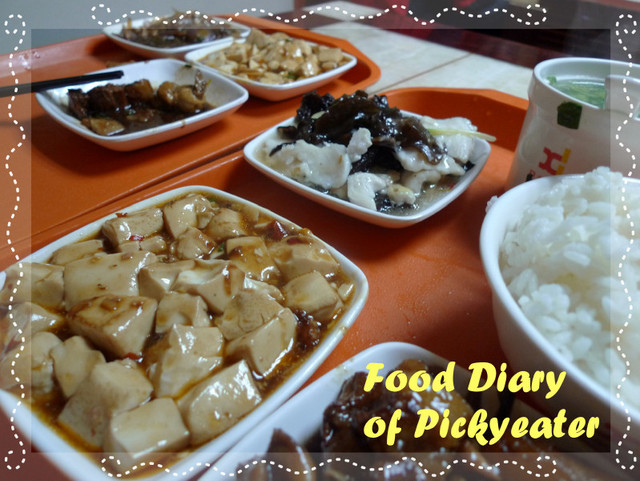 The local food and dining is not such a bad experience, if you can bear with the not-so hygienic habits of some of the locals (not all, just to be fair) but it would help if one knows a bit of Chinese to interact with the locals selling the food.
I'm not really used to it either, but at least one experience can be enriching to understand the local culture, although I still opt for hygiene first.
Read more about my Shanghai trip
here
High-speed train experience