Staying away from home means a lot of privacy and independence (I would not say freedom as I always have a lot of freedom at home too).
One thing that is amiss is the nice and freshly cooked meals served hot on the table when you get back to work.
For me, I only come home with a box of takeaway sometimes or having my dinner after work and to be greeted by the furnitures and stone cold walls in the house.
Sometimes at work, you also hear about colleagues going home to enjoy their wives' cooking or the unmarried ones will be looking forward to dinner or weekend at their parents.
It is during times like these that you truly longed for some homecooked food; especially those of your mum's.
Everyone says their mum is the best cook (maybe not for all, I've heard a friend complaining that their neighbor cooks better than his mum, LOL) and I dare say the same about my own mum too.
Whenever I am home, I am always spoilt by the lavish meals (I say lavish although mum says it's simple is because of the time and effort she took to prepare the meals and I appreciate her for that;)
There is always fish; and she always will get me fish fillets like these; garoupa or threadfin are some of my favorites!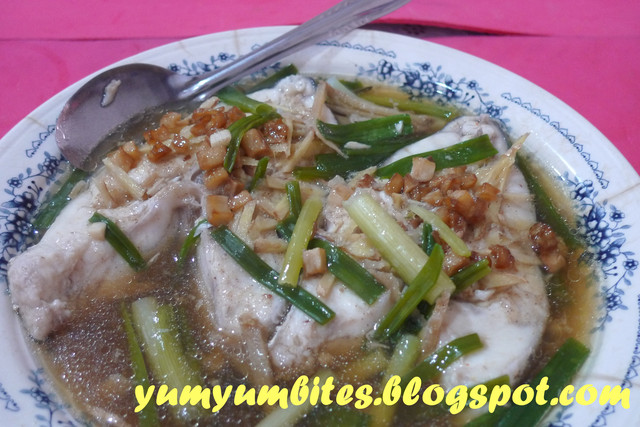 I love the tender and juicy fillets marinated and steamed to perfection (not too harsh nor raw, I am really picky with my fish too!) in that soy sauce and a hint of Chinese wine before garnished with sliced ginger and garlic.
I am seriously craving for this fish as I am writing this!
Diced long beans with beancurd and fishcakes; sometimes she may throw in some prawns as well when she's in the mood!!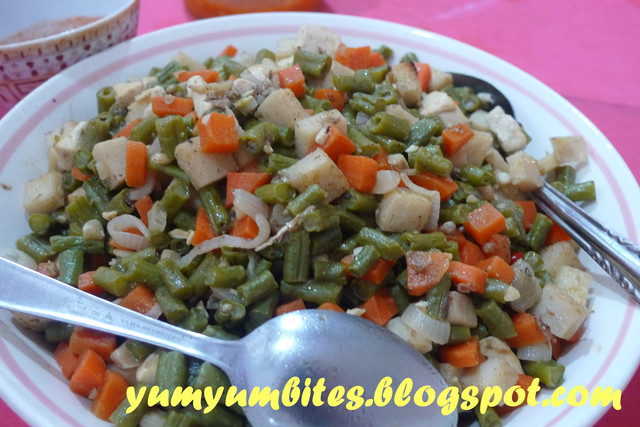 This may sound like a simple dish; but I don't think so, as it takes time to prepare them; dicing the long beans, making the beancurds into little cubes, and the carrots as well.
The preparation is tedious, but the cooking process is just to toss them into the wok and stir-fry!
Interesting how simple ingredients like these can make such a perfect meal~
Occasionally, she would get some fishballs or fishcakes (Yong Tau Foo style) from the market if they are available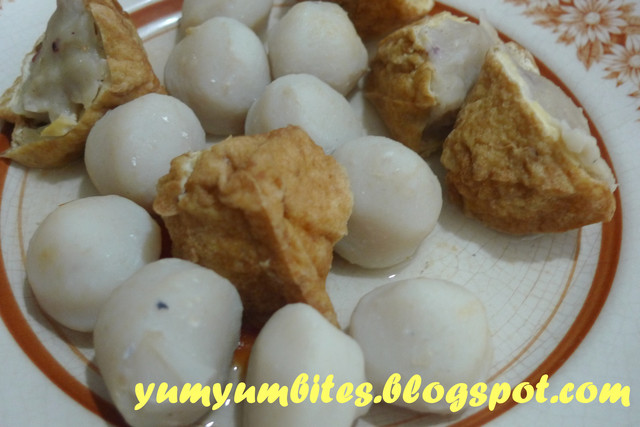 I particularly liked this one, it's known as the Kampar fishcake, and pretty hard to come by too. (Maybe I should go to Kampar one day;)
That is all I dare to update at the moment before I crave too much....
I doubt I will ever be as good a cook like my mum....