This restaurant is located in Mahkota Cheras and my parents discovered it by chance while searching for new places to dine out when mum did not cook.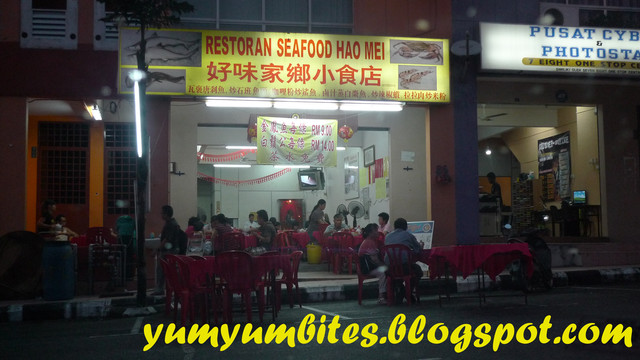 It was a new restaurant in that area as well at that time, I guess shortly after Chinese New Year. They were pretty deserted compared to the other restaurants in the area, probably due to the fact they have not established their own reputation or image yet.
Anyway, the family came across the banner which mentioned the promotional price of their talapia fish at only RM9 and decided to give it a try.
When we arrived, they mentioned that the Chinese tea was also on the house (although they did not mention NOT all)
(Once my bro ordered the 'Cha Wong' (Emperor Tea) and was charged at RM6)
There was a menu in Chinese on the wall, but the overly-friendly boss would recommend the dishes to you anyway.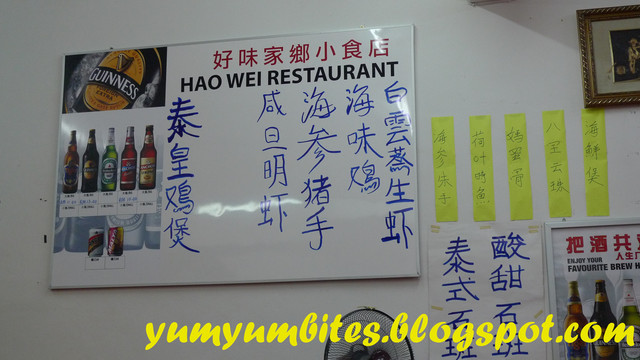 We have tried the:
Stir-fried assorted vegetables (RM7)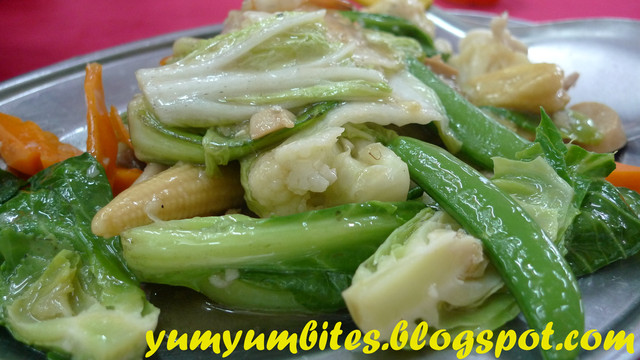 Stir-fried potato leaves with belacan (RM7)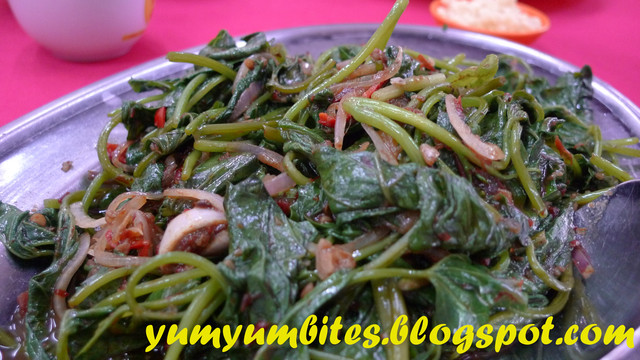 Stir-fried brussel sprouts (RM7)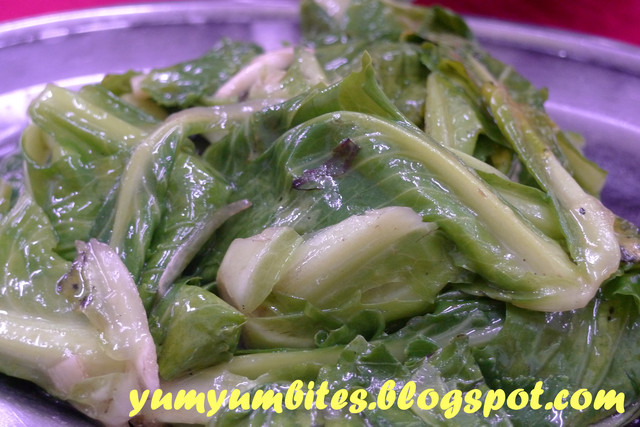 Deep fried mantis prawns with dried chili (RM12)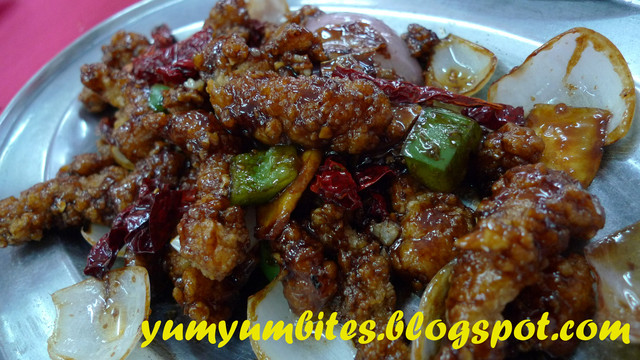 Specialty beancurd with prawns (RM12)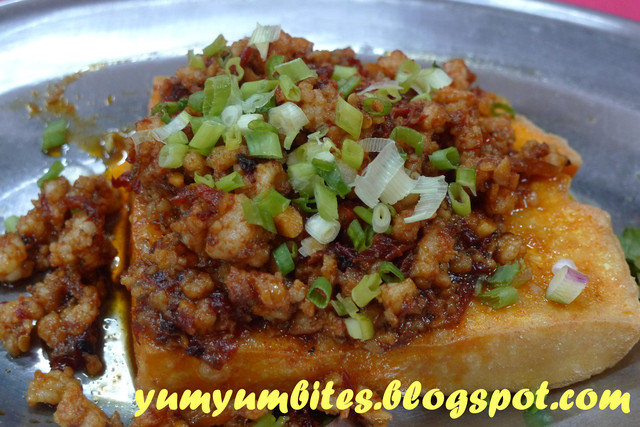 This is a star dish as I found that it was really unique and appetizing!
Seafood Wok (RM20)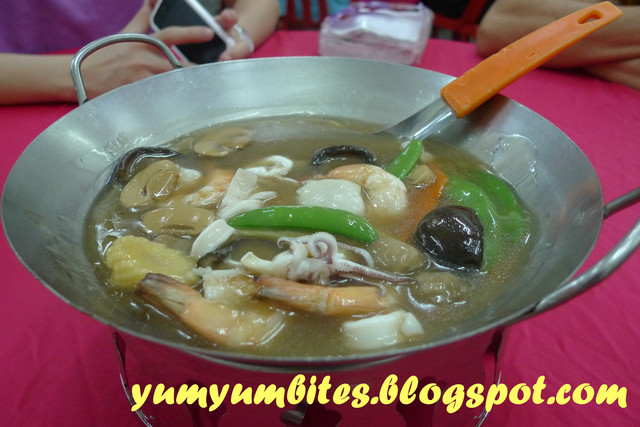 NOT WORTH it at all as there was basically just 4 prawns (not particular big-sized) and cuttlefish with beancurd and vegetables!
Steamed red talapia with Cheung Jing sauce (one of our favorites) - RM9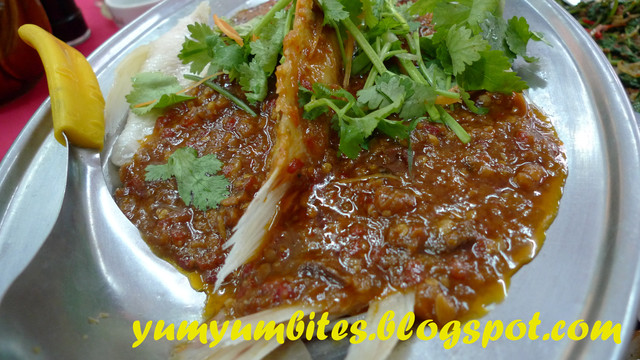 Another style of red talapia; garlic and ginger sauce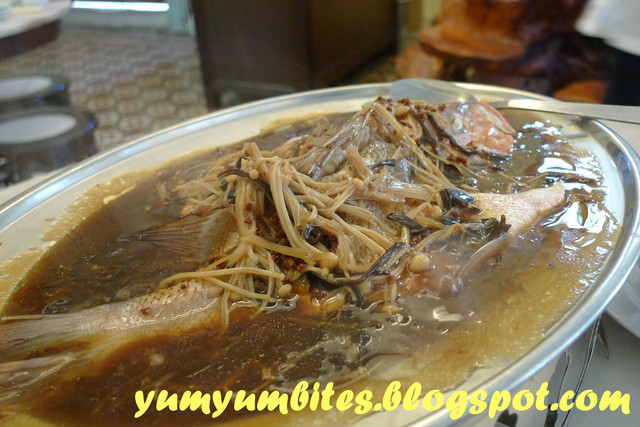 This may be a little weird if you are not used to the taste or if you are simply not a fan of garlic
This was one of my personal favorites; sweet and sour style!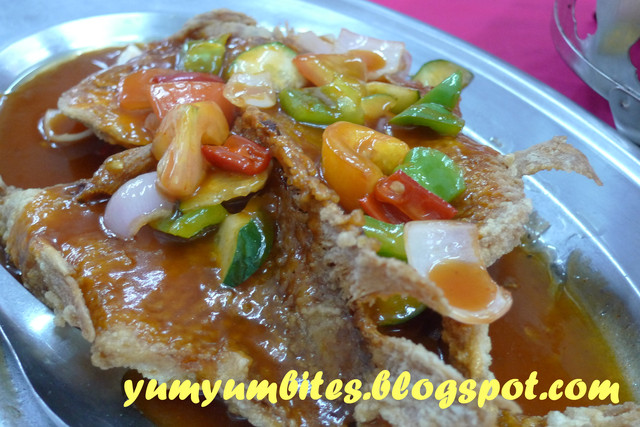 Food was overall not too bad, but their prices and portion have changed since they took off their promotion.
The rice was significantly smaller, and the tea is no longer free.
The serving portion of the dishes were also relatively small compared to before, making it not so much of money's worth anymore.
Time to try new places perhaps?