I had a surprise the other day; I got this box of delights, and lo behold, my LOVE!
No, it's not really that romantic in that sense of manner, but rather romantic in my own definition!
I have always loved this fruit; this is the top favorite fruit on my list of favorite fruits, and I have such a picky taste that I adore those which came from USA or Australia. (in preferred order)
Yeah, they MUST come from these two places, and I just LOVE LOVE them!
BIG and juicy, these strawberries just take my breath away (or speech)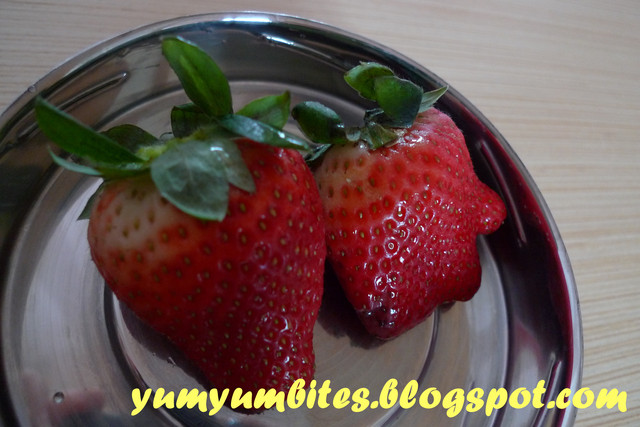 I could live on these forever; throw in a couple of blueberries, raspberries, blackberries, cranberries, cherries, kiwis, peaches...(now, I am reciting the list of my favorite fruits), and I am hooked!