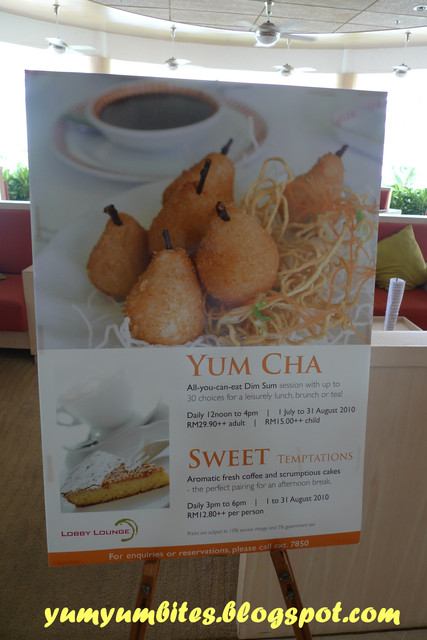 The theme was catchy and enticing, and it made me drive all the way up to the famous coastal beach area in Batu Ferringhi to try it for myself and there I was, one Sunday afternoon, after mass in the morning, sitting in the lobby lounge of the Golden Sands Resort.
Being a beach hotel, the lobby and the lounge was not air-conditioned to allow the sea breeze to blow the natural and saltish air into the place.
On normal conditions, I would not mind it (if I were staying at a beach hotel on a vacation, because I would not stay long in the lobby anyway as I would be busy getting a cab to go to town).
However, on a hot Sunday afternoon, I think the diameter of my pupils dilated a few cm wide when I heard that this is the dining area; right smack in the central foyer upon entrance.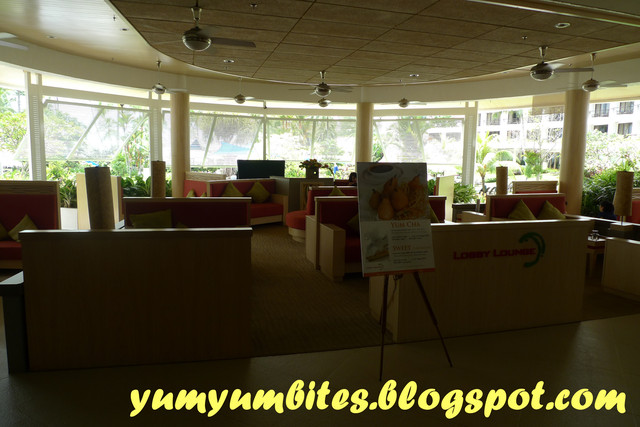 Introducing to you, the lobby lounge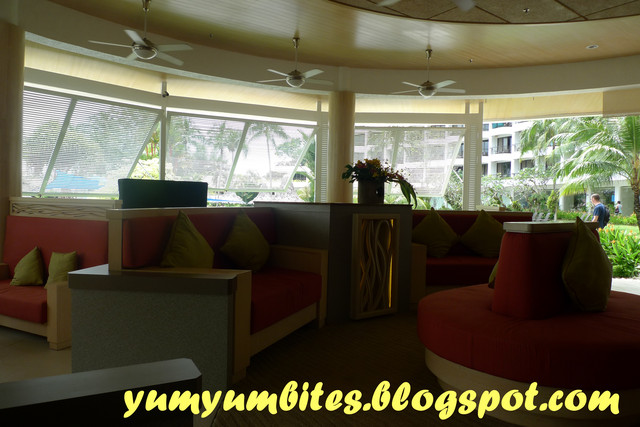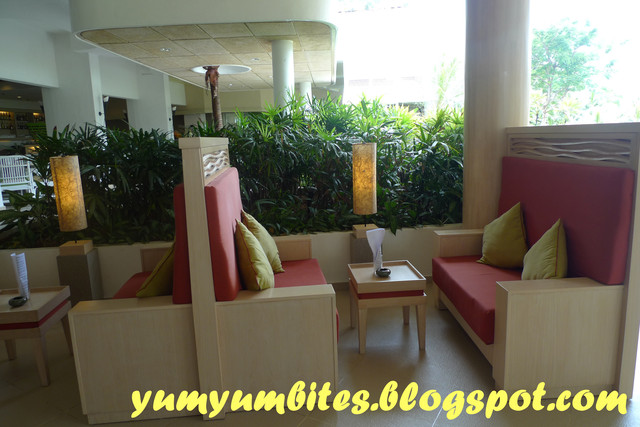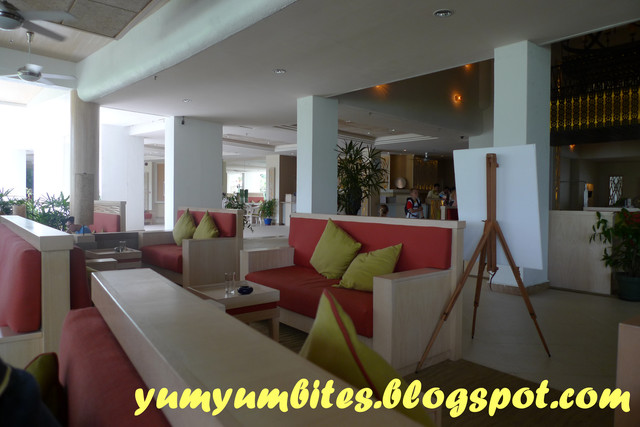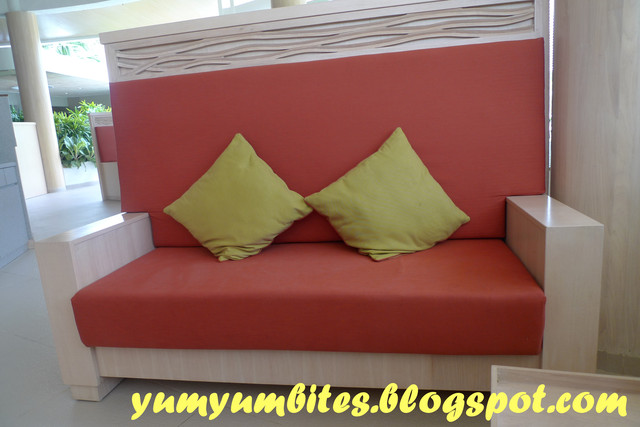 I am telling you, even these big comfy cushioned seats did not appeal to me as I believe they added more to the sweating.
Oh ya, there was unbelievably a lot of ants near the edge of the seats too; so try not to sit too close to the edge or place your bags there.
The menu; where you can select dim sum of your choices and they will bring them to you.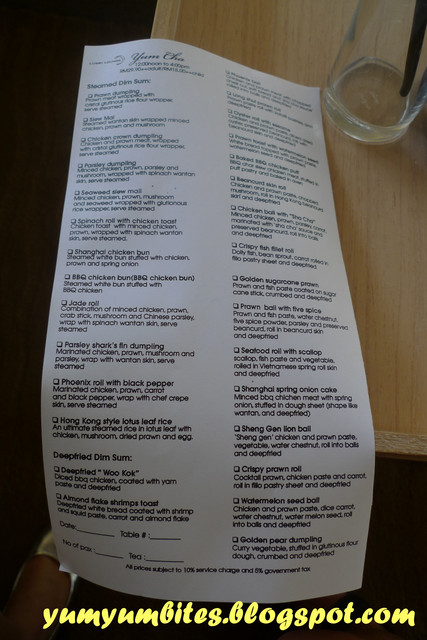 There are several sheets to allow for your multiple orders.
Kinda like the sound of that, "My wish is their command". (I feel I ought to slap both of my hands on top of each other and nod and blink or twitch my nose or something, LOL!)
Shortly after the orders were placed, they came to set up the table and brought us a pot of hot tea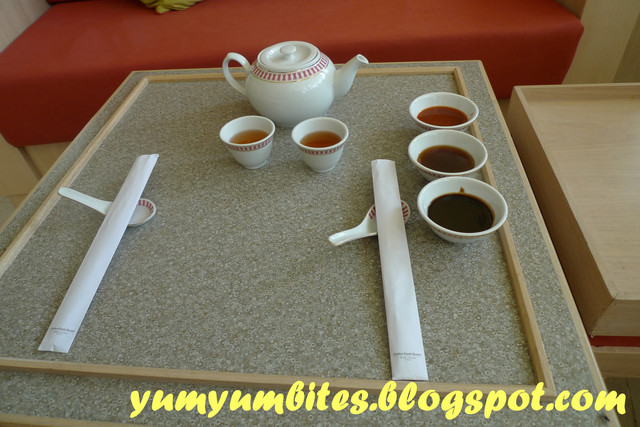 The sauces to dip the dim sum in later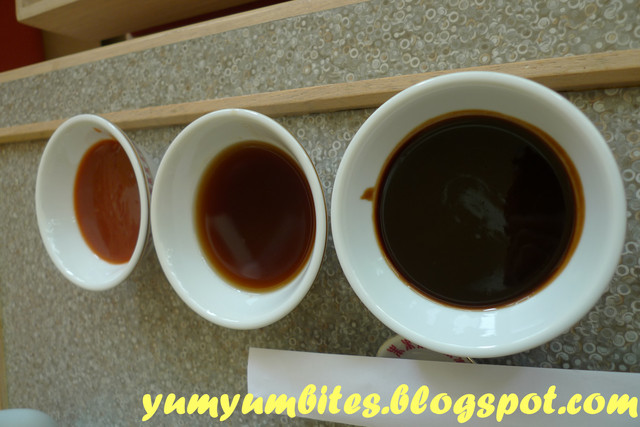 Oh, we did have to wait really long for the dim sum to arrive after our ordering; I think it was approximately more than 30 minutes so my expectations of the food elevated a little.
Here comes the dim sum: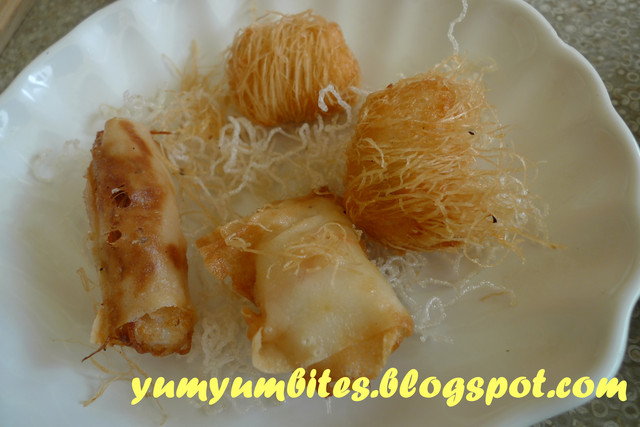 Funnily, I believe they placed 2 different dim sum within the same basket and since we ticked so many items, I am guessing these were the seafood roll and long shui prawn roll
Another basket arrived with the Golden Sugarcane Prawn, Crispy Fish Fillet Roll and Crispy Prawn Roll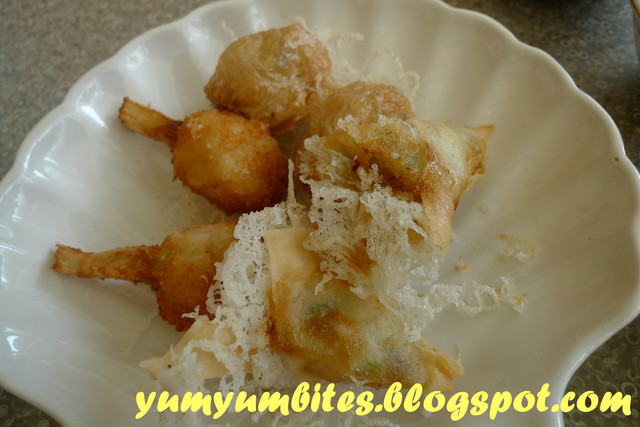 From closer view:
The Crispy Prawn Roll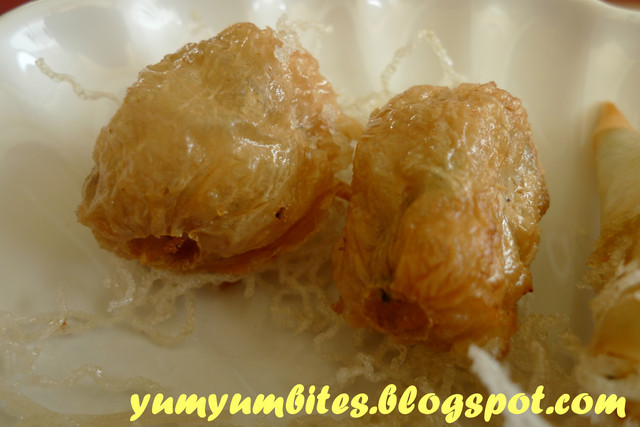 Golden Sugarcane Prawn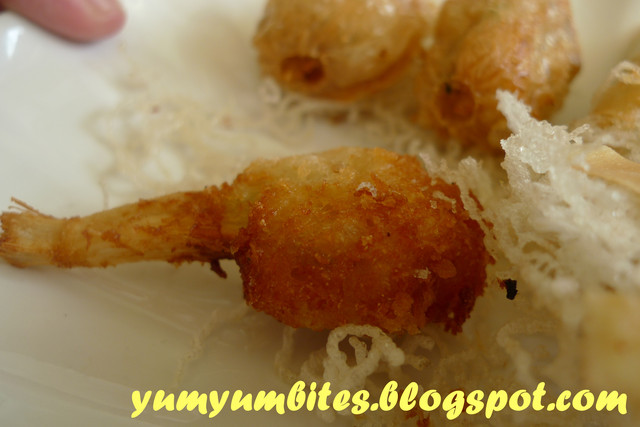 Ooooh, this one was good, must try! =)
Next, some steamed dim sum
Steamed prawn dumplings (Har Kao)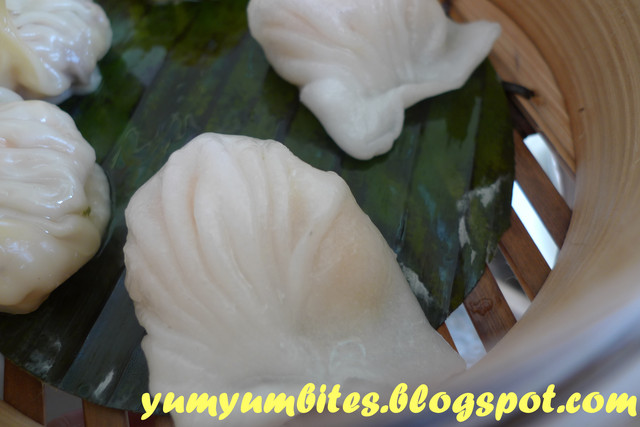 Siew Mai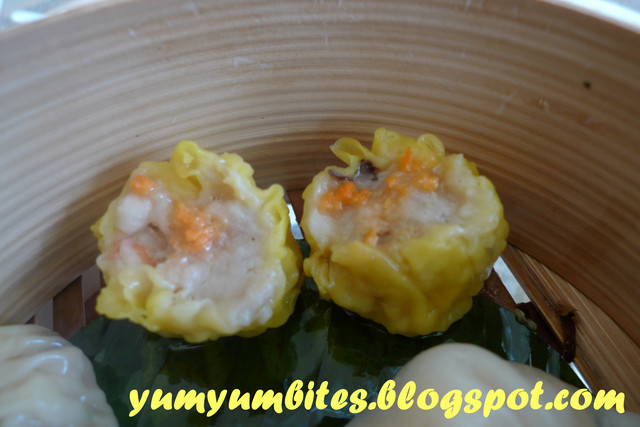 I think these two were quite disappointing for a hotel's standard; as I have tasted much better versions of these in local dim sum stalls.
Parsley shark's fin dumpling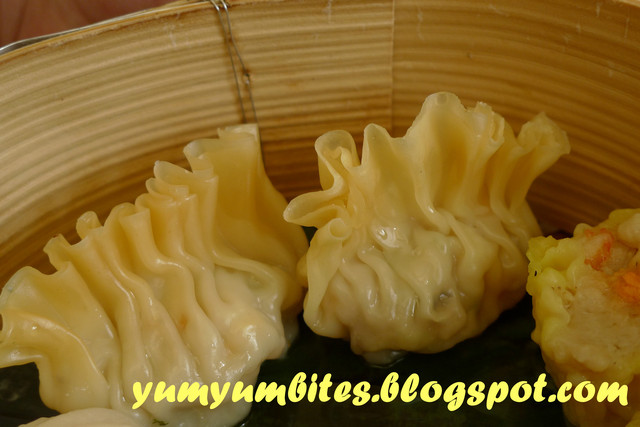 All the three of the steamed stuffs in the same basket (again)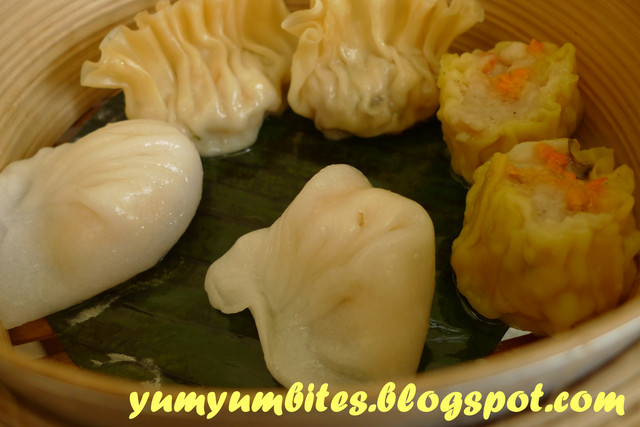 Note: there is not much of a choice in the steamed items list compared to the fried stuffs
Golden Pear Dumpling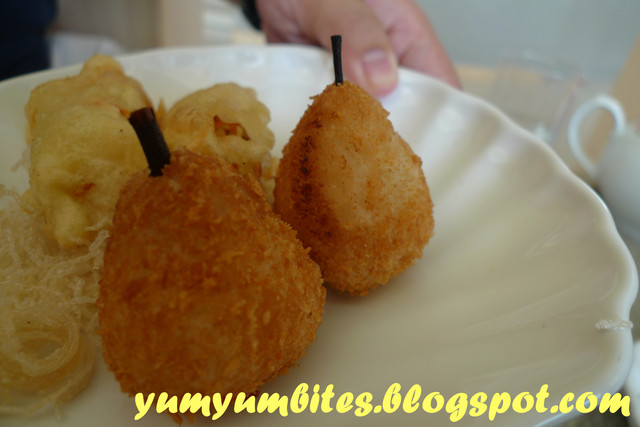 If I had to pick a star for the day, this would be it, it was a very unique taste.
I could not take much of it as the inner layer was made of glutinous paste but the blend of the fried outer layer with the second layer and the light dhal like paste inside is sure to make you want more than a bite =)
This is definitely one unique pastry!
Seafood roll with scallop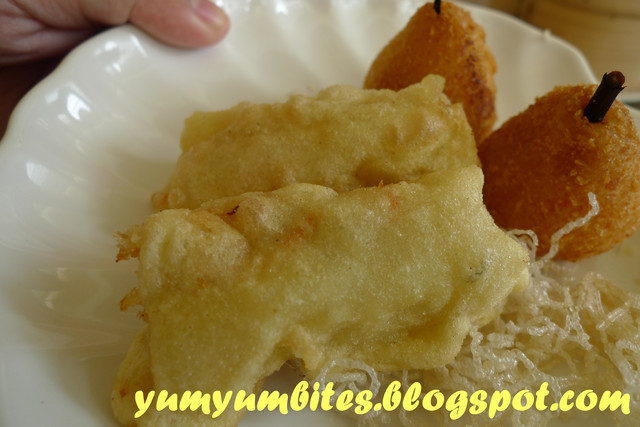 Almond flake shrimps toast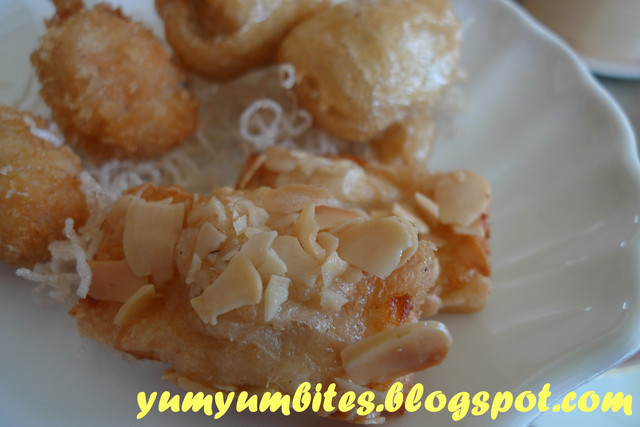 Crispy prawn roll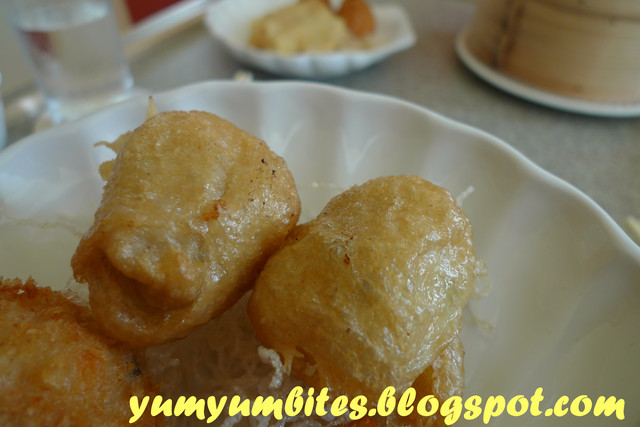 Jade Roll and Phoenix roll with black pepper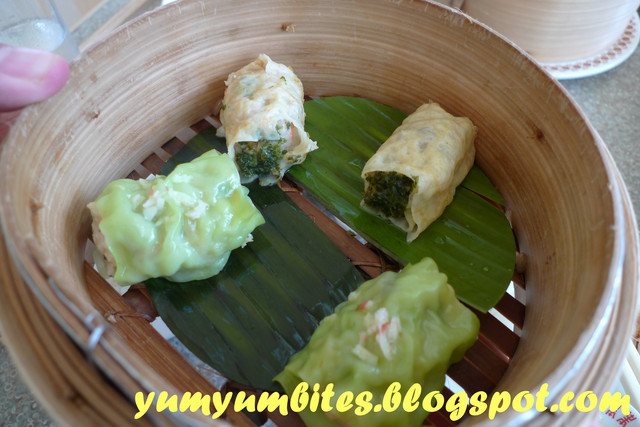 From closer shot; Phoenix roll with black pepper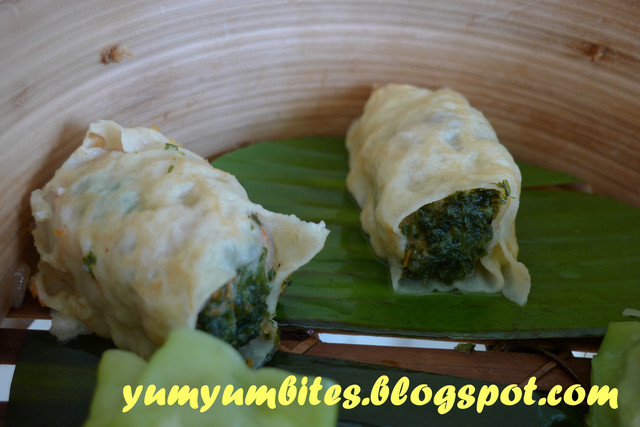 Shanghai chicken bun (since when was Shanghai famous for this?)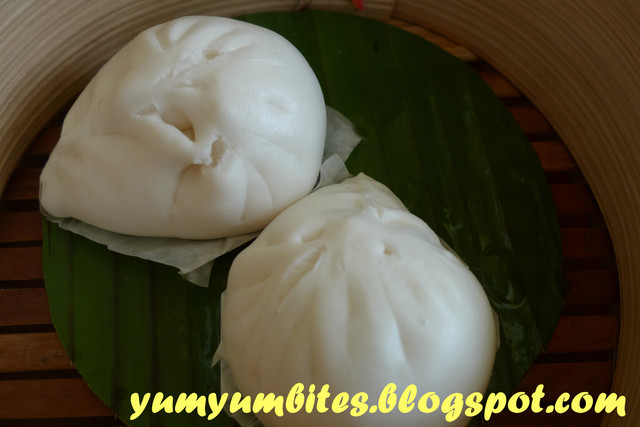 The insides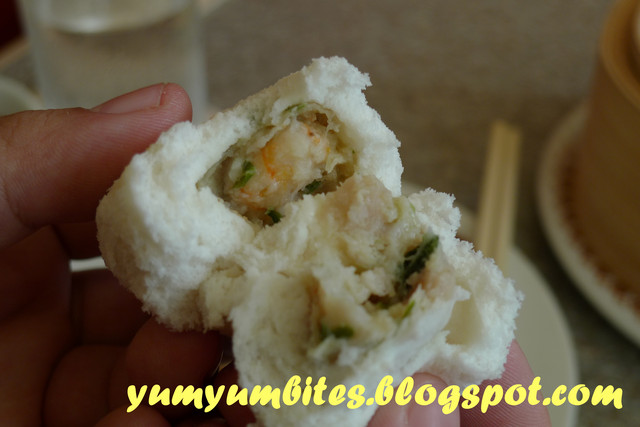 Nothing much interesting.
For RM29 per person, I didn't really think it was that much of a value's (or money's) worth as there was not that many choices for a hotel dim sum.
Furthermore, I am really not that big of a fan of fried dim sum anyway, so, my opinion is, I've been there and done that, not going back.