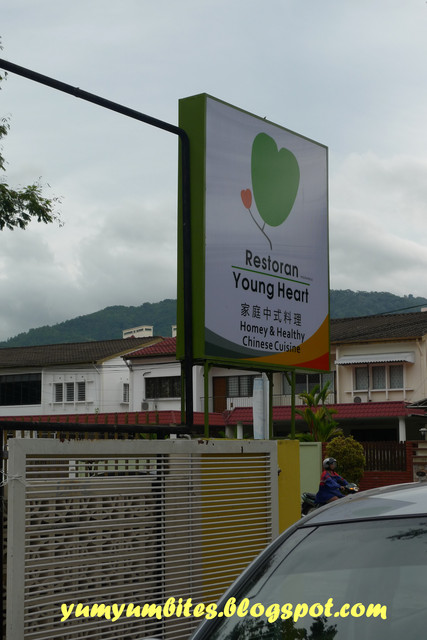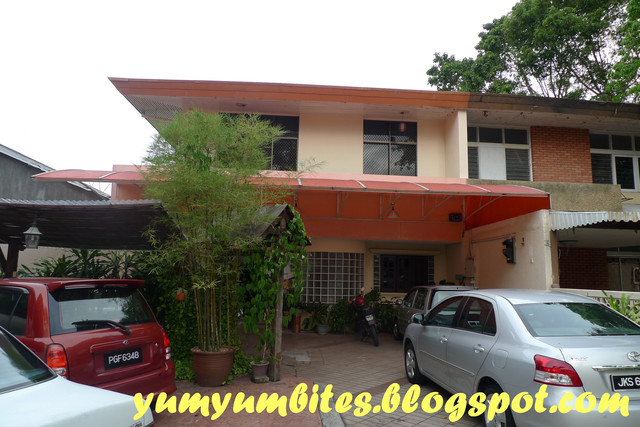 I have only been here once; which was 4 years ago, back in 2006 or 2007 when they first opened their doors and I remembered choices were rather limited.
I have decided to go back for a second try recently, since we seemed to be driving past it so often and so last Saturday, I went there for dinner; an early dinner as we were starving =P
When I stepped into the place, I was reminded of how calming the environment used to be (didn't change one bit) and how you can be instantly transported into a zen-like mode sitting here.
The interior conceptualized nature and bamboo, with little fountains to promote that comfortable ambience in the restaurant.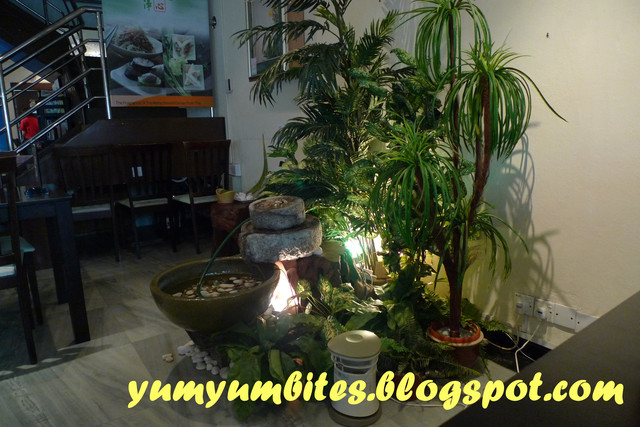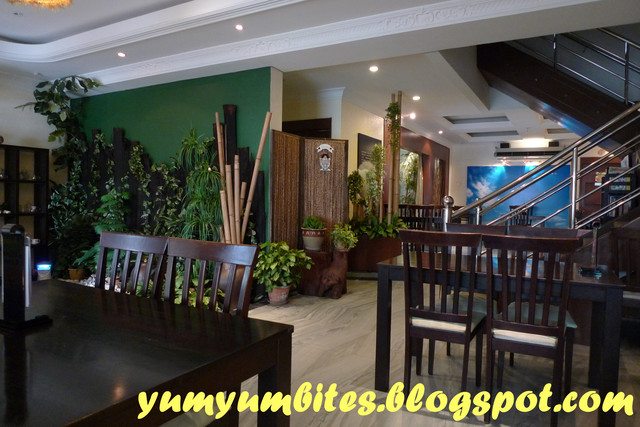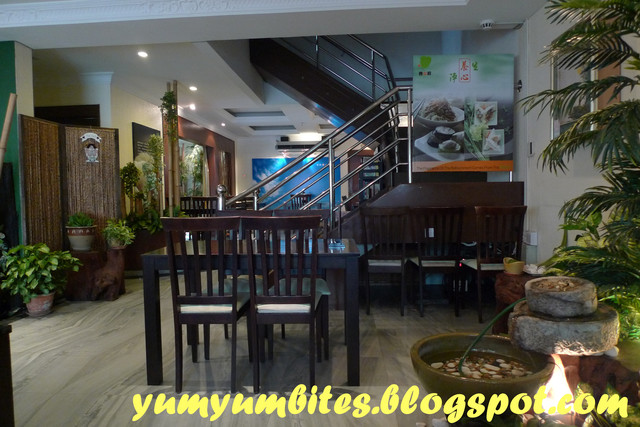 It is of no surprise, certainly, as the founder was intent to make this a homely place to remind guests of home as they tuck into her homecooked recipes which had been passed down for generations.
Focusing on health, the founder centralized the concepts of the food and drinks served here to achieve that notion of healthy and homey dining.
Honey Lemon with sea coconut (warm) - RM4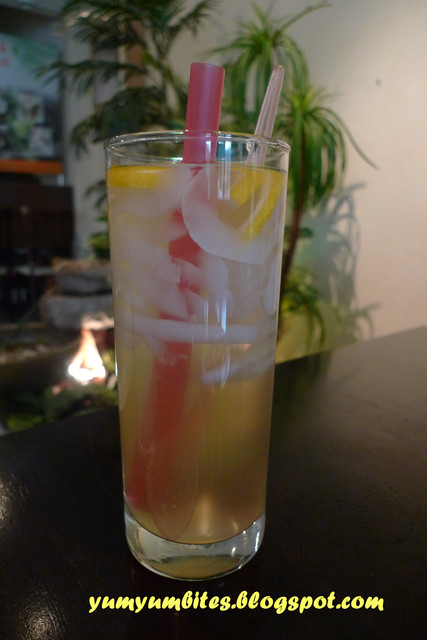 This was slightly sourish; it was definitely natural-tasting and the sea coconut used were not the usual ones coated with heavy syrup but rather a light and natural version of sea coconut in whitish color.
Since I love all of them separately, this combination definitely works for me =)
Ice Blended soursop (RM5) was unfortunately a huge disappointment for me.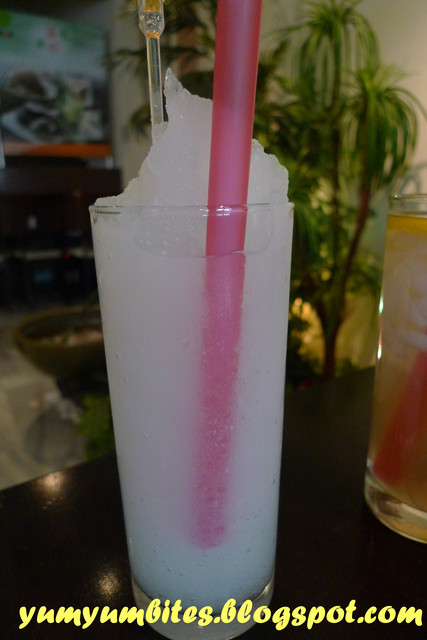 It was too sweet and the shaved ice were just too rough for my liking. I can't seem to find one which is good; which uses actual soursop in it.
I have only found two so far; one in Singapore and the other was in Johnny's restaurant.
Any other recommendation?
I personally found this rather overpriced too; for RM5, I seem to be having shaved ice with syrup.
Between these two, I would definitely prefer the former!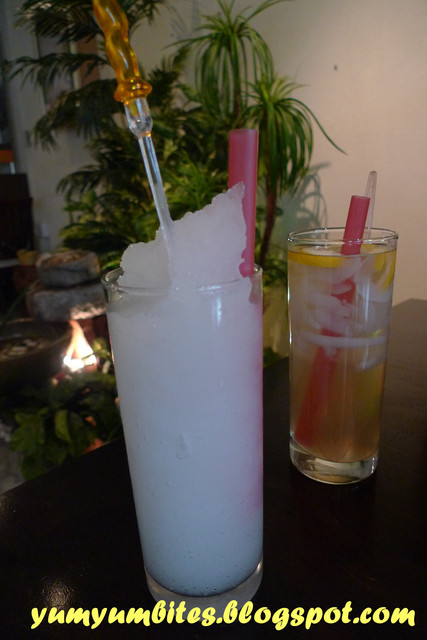 After flipping through the menus which seemed to be spoiling us for choices, we decided to go for the set meals offered for 2 pax for an easier option.
They call it the NEW ALL DAY LONG SUPER VALUED PACKAGES
The set comes with noodles/rice, three main dishes of your choice and a free soup of the day.
SET A: RM39.80
Either noodles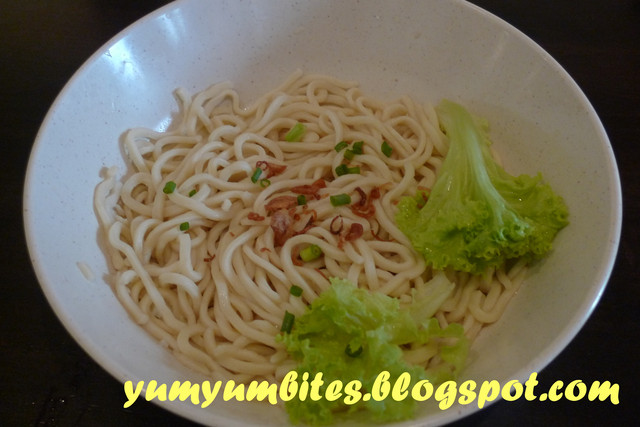 Or rice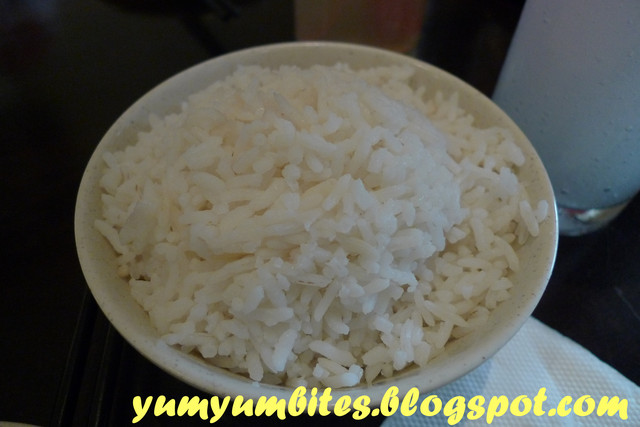 Our choice dishes were:
Assam seafood with fried brinjal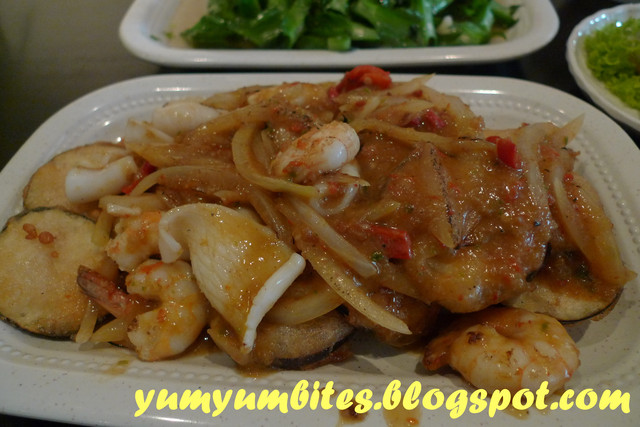 Not too spicy; nor too oily, and the way I liked it.
The assam scent was not too pungent and just pleasant; for those who are hard core spicy fans, these may not reach that high level of spiciness you are up to.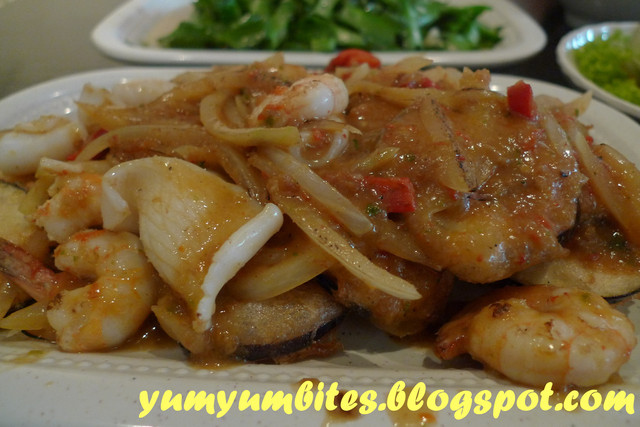 Teriyaki Prawns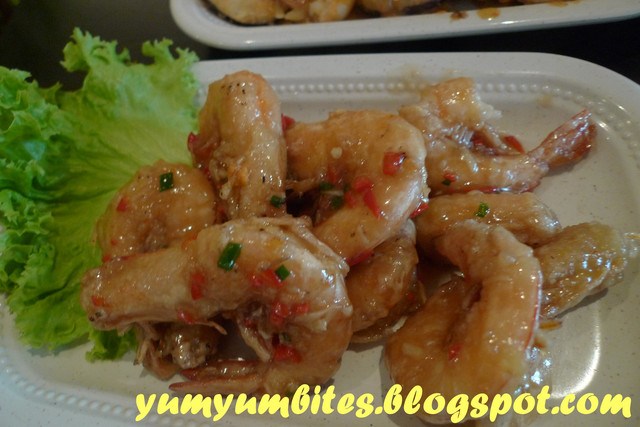 I heard this was one of their best sellers; and I was not disappointed.
The prawns were big and succulent and fresh!
This was definitely an appetizing dish!
The Vege of the day was this stir-fried four-angled beans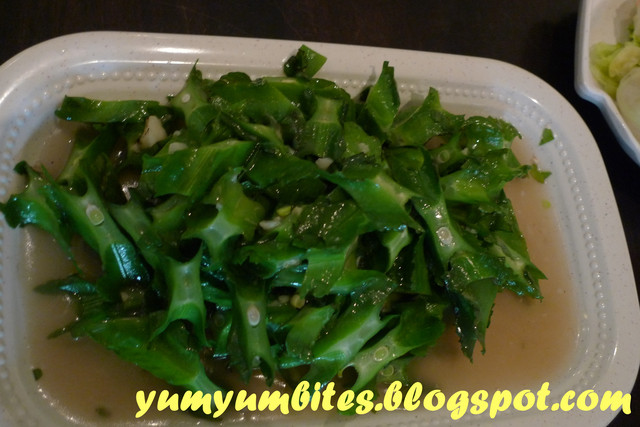 This was one vegetable which I had a hard time scouting for around Penang; and I seldom see it being served.
I love this simple way of cooking these crunchy beans.
The soup of the day was beetroot with herbs and chicken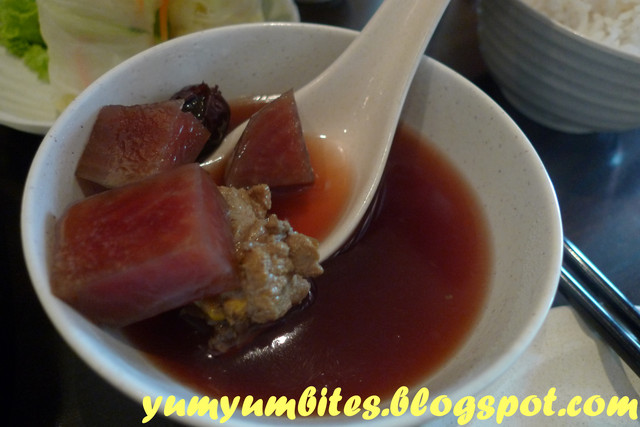 Ordered separately, the above combination could total up to more than RM40-50+, so this was definitely a super-valued package.
We ordered a separate side dish; to try out their ala carte dishes and we picked the prawn rolls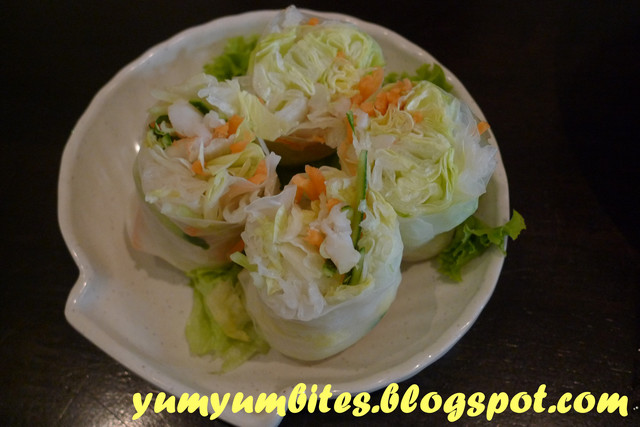 This is basically just vietnamese spring rolls (the clear translucent skin) with raw vegetables and chunks of prawns in it.
I liked the fact that the vege were all raw and fresh; but I was quite disappointed with the amount of prawns in it though.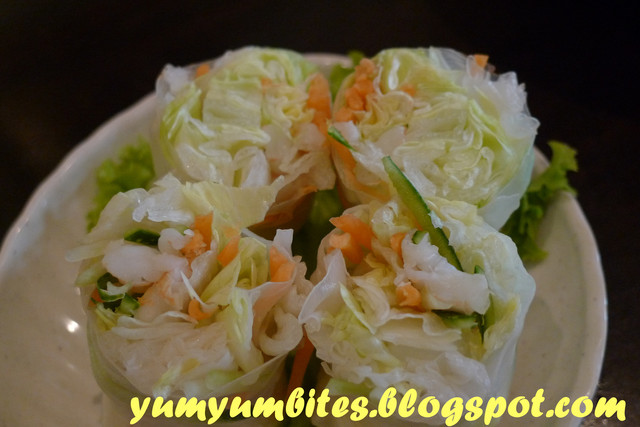 The rolls went well on its own or to be dipped in the special sweet sour sauce served.
It was not bad over all; but I do find the drinks slightly overpriced and maybe some of the ala carte dishes as well.
Healthy dining in a homey environment, I think this place fits the description well.
In case you want to try this place out, this is along Cantonment Road before you turn into the Pulau Tikus market.