On one of the rare occasion where home cooking is needed; I would definitely suggest that steamboat is the option.
Not a cooking person myself nor knowing how to cook, I will welcome anything that is simple and easy.
Therefore, let's continue with my series of introducing my own cooking stuffs; and all those steps through my own lesson in preparing the food.
What you need:
Only 2 things; Rice cooker and Food (of course!)
Step 1:
Get ready the food bought from grocery or market shopping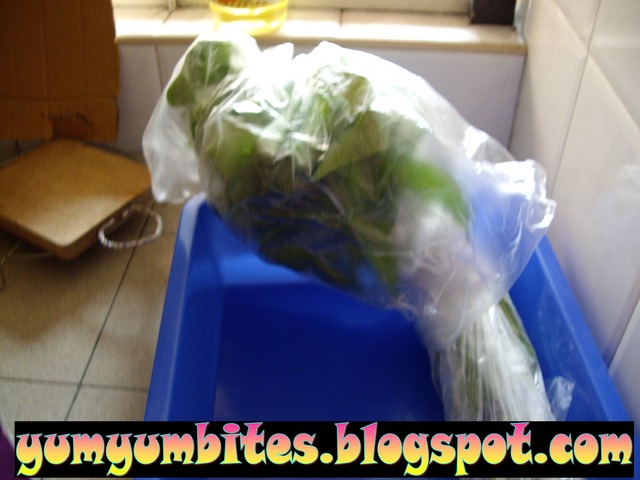 Step 2:
Clean, wash them and place them in plates
Inoki mushroom and sweet corn/maize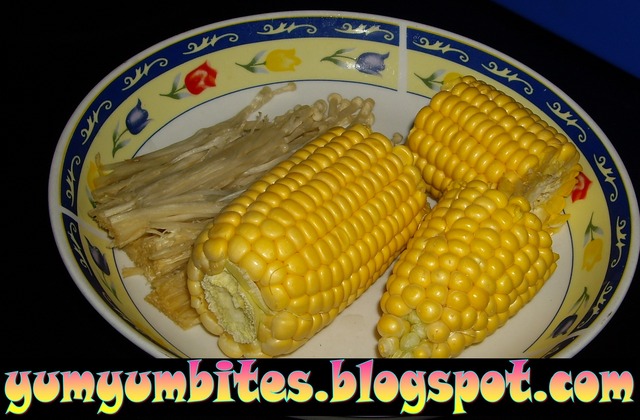 Nicely chopped kangkung leaves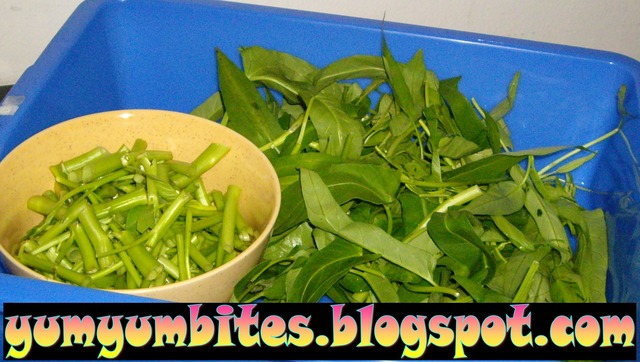 Fish paste which I bought from Tesco; roll them and make them into whatever shape you desire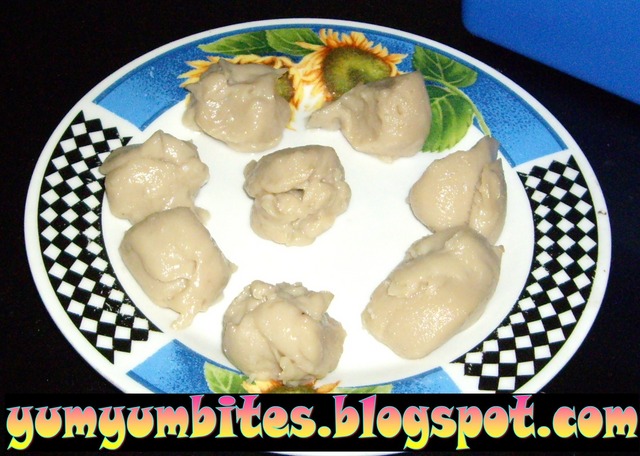 Fishballs and cuttlefishballs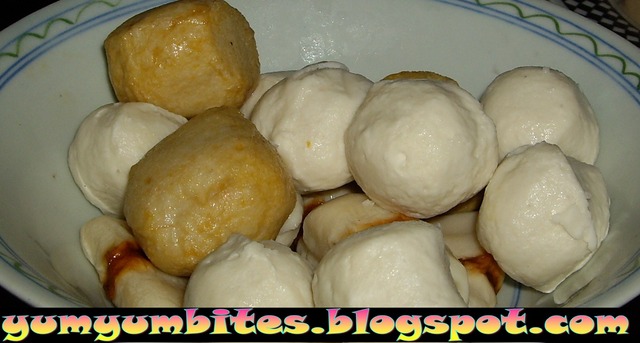 All the food; for 2-3 people (there's even fish)
Step 3:
Pour water into your rice cooker; turn it on to cook and throw everything in!
You can also choose to cook your soup beforehand; with prawns/meat or for a easier way, throw in those stock cubes you can easily grab from supermarket shelves.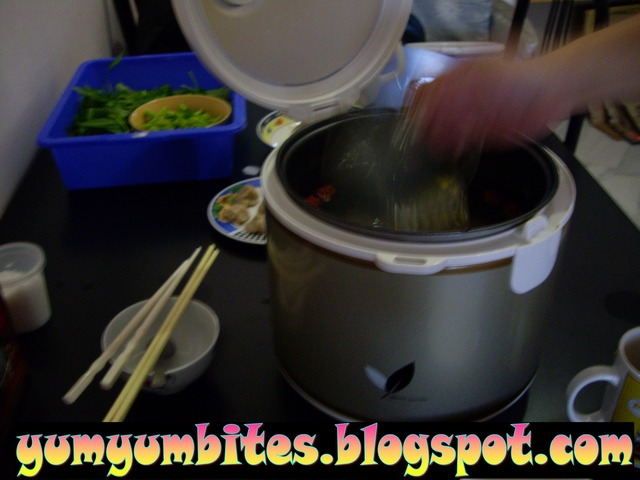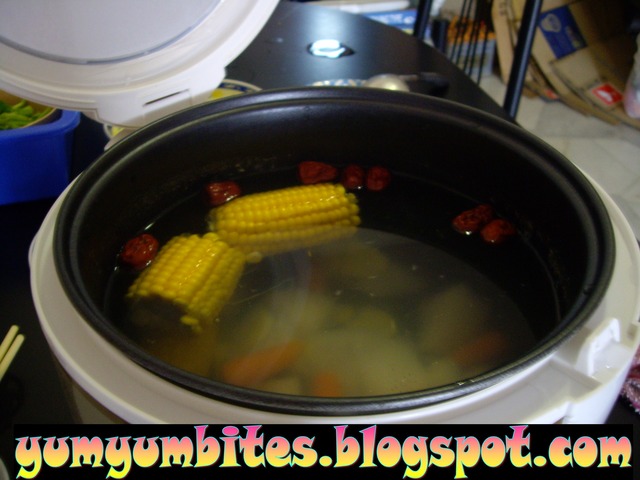 Step 4:
Get your bowl/plate and chopticks/spoon ready!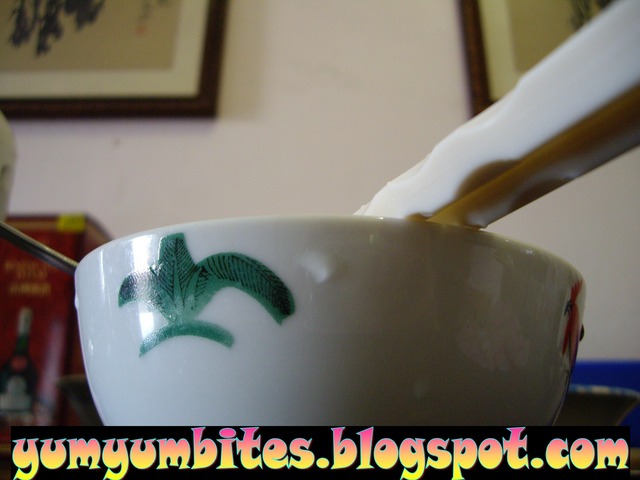 Step 5:
Ladies and gentlemen, it is now ready to EAT!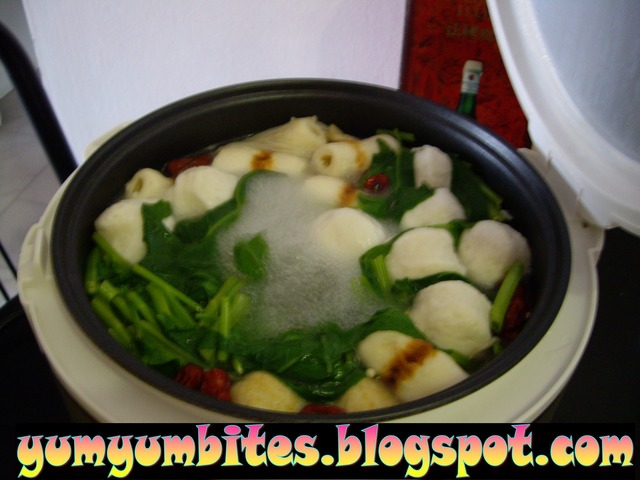 Now, ain't that a simple thing to do?:p