If you have watched the Little Nyonya TV series; the production of our neighbor's TV station MediaCorp, you will be enticed by the wonderful colors and flavorful Peranakan cuisine presented throughout the story.
As it goes, some of the dishes served in the drama are also available in most Nyonya restaurants; and one of them is Baba Nyonya Restaurant located along Nagore Road.
Formerly known as Dragon King, this restaurant was rated with a 3-star by Lonely Planet's travel guide and claims to serve dishes as presented in the highly acclaimed Singaporean drama; tagging along with the fame of the unique TV Series.
You can check it out in my other
blog
Housed in the refurbished pre-war shoplots, this place already exudes an air of antiquity from the main entrance.
Be prepared to walk into a simple yet elegant environment typical in a Peranakan household.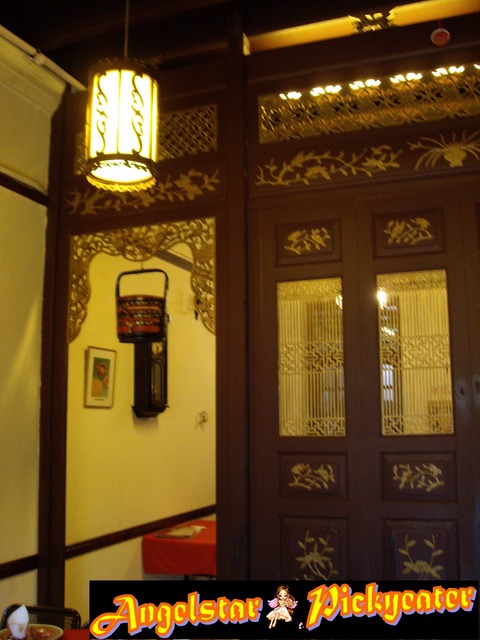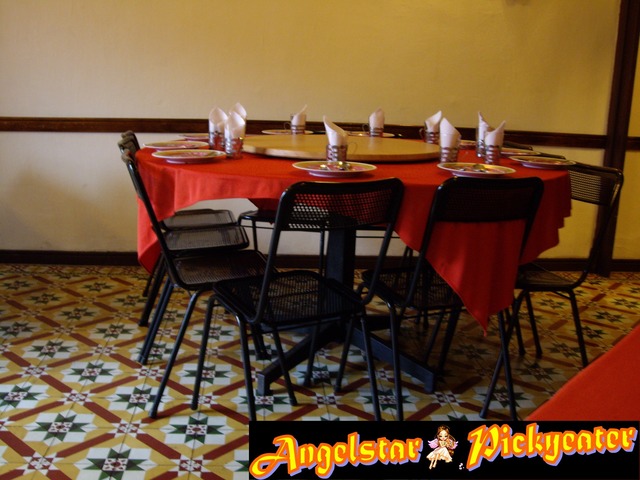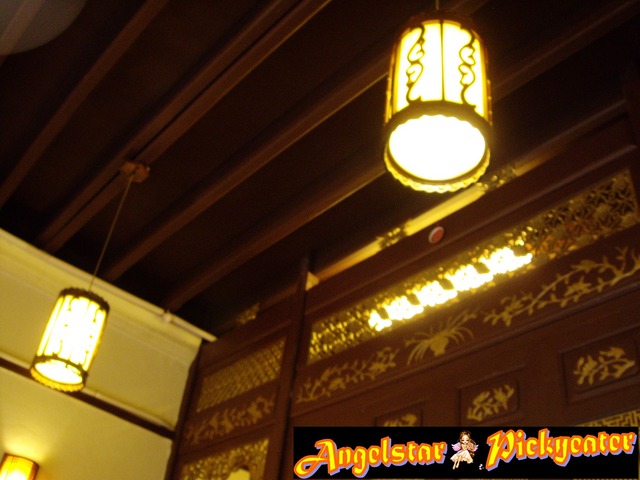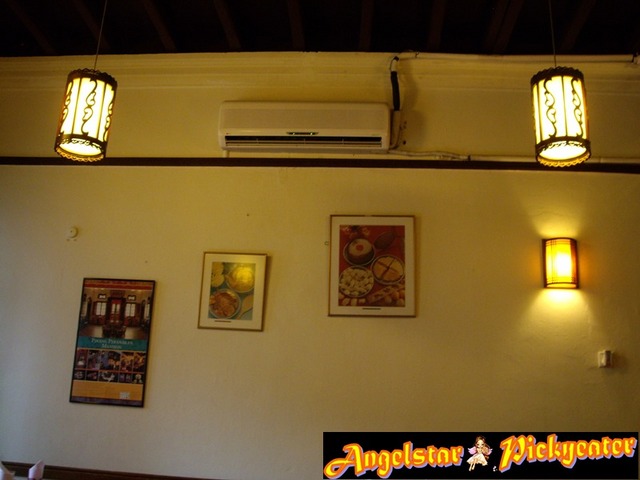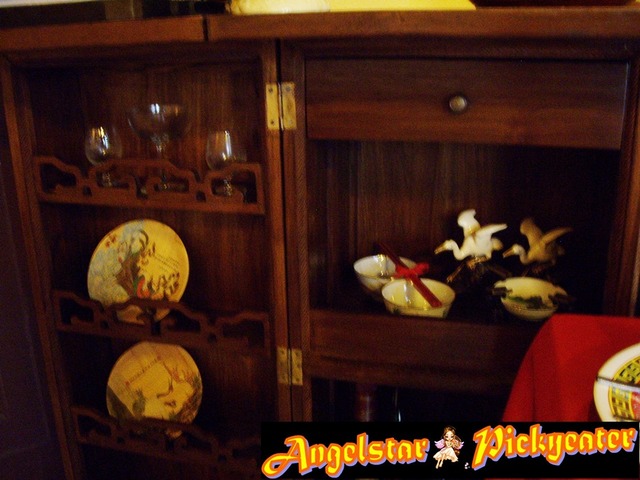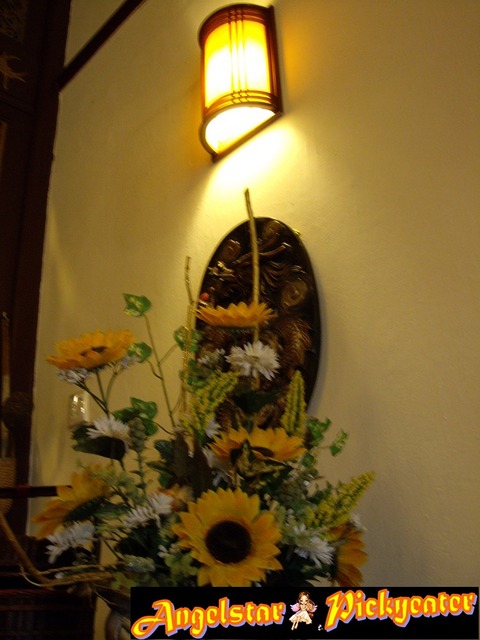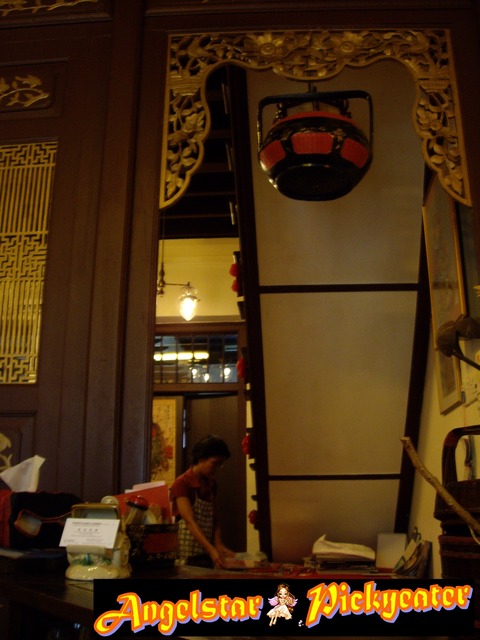 Their red menu offers the simple and conventional Peranakan dishes; variety is limited here.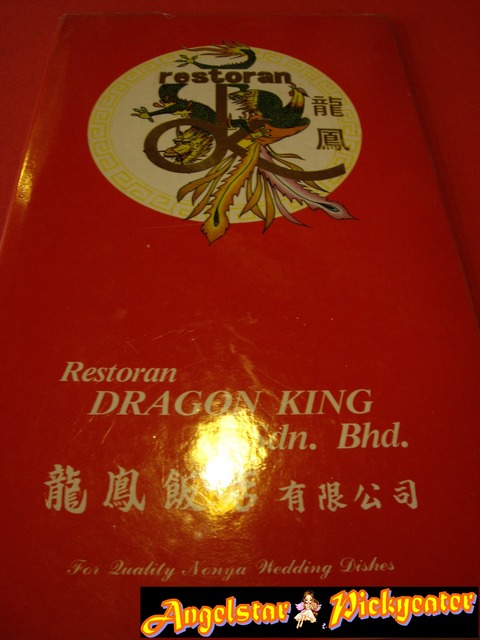 The traditional dragon and phoenix motifs found on plates used in Chinese wedding.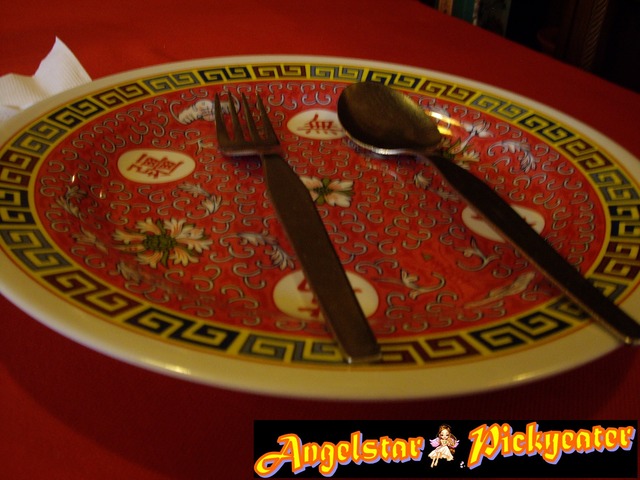 Pie Tee as an appetizer (RM12)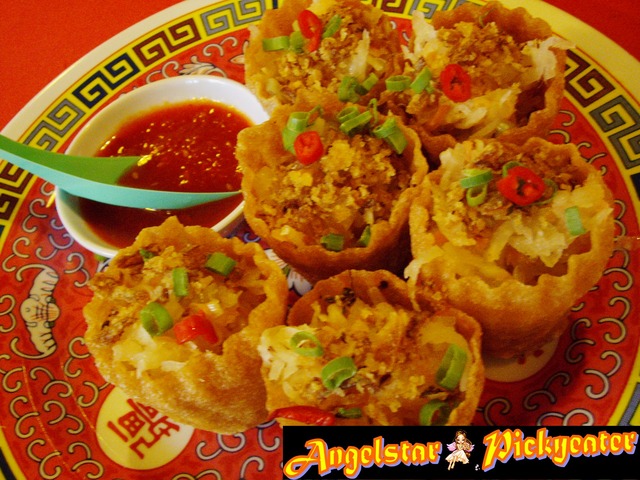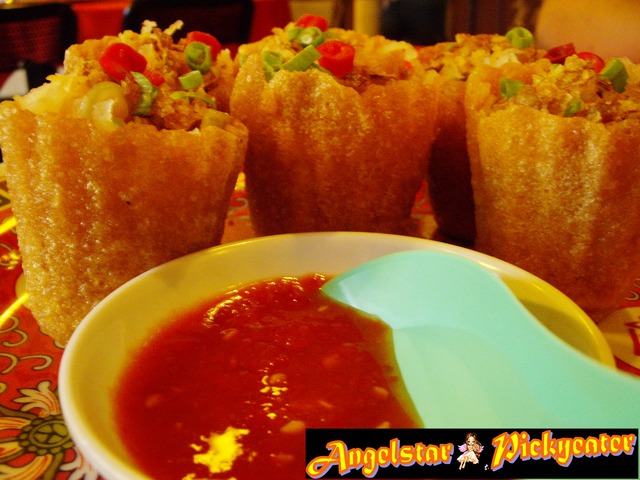 The Nyonya Pie Tee is served in a light crust shaped like a upside down top hat in which it contains a small stuffing of mengkuang char garnished with fried shallots on top.
Lace it with a light touch of the chili sauce, you just pop the entire 'top-hat' into your mouth!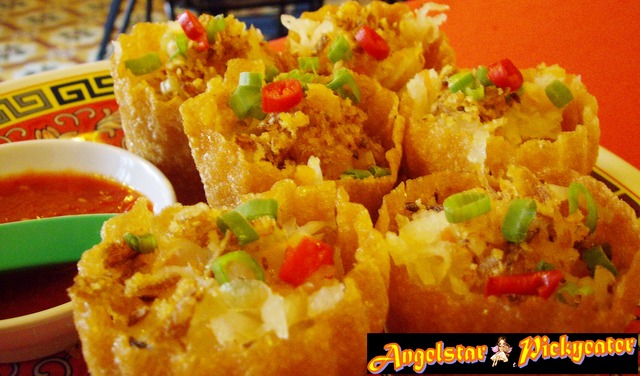 I found the pie tee here is a little bit too oily for my liking; unfortunately :-(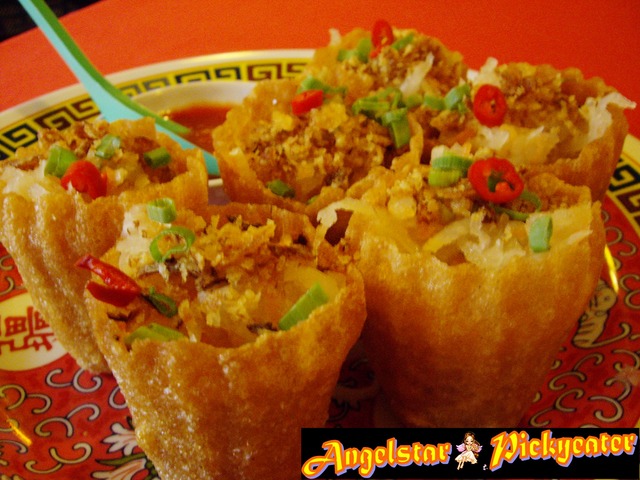 Otak-otak (RM3.50)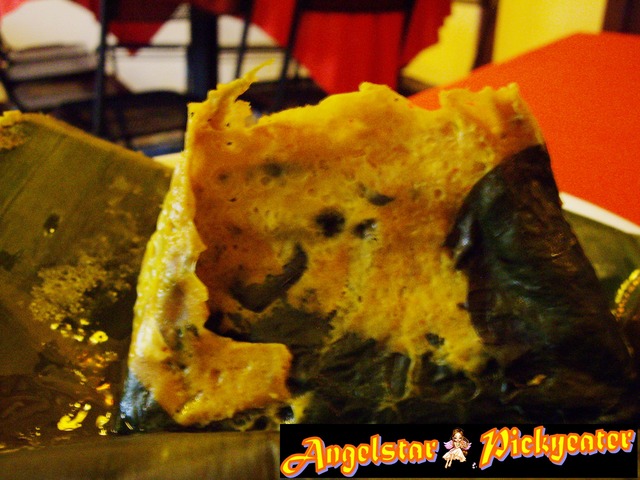 This is another delicacy; a mousse-type of fish cake with a taste of spices, then wrapped in banana leaves to be steamed before serving.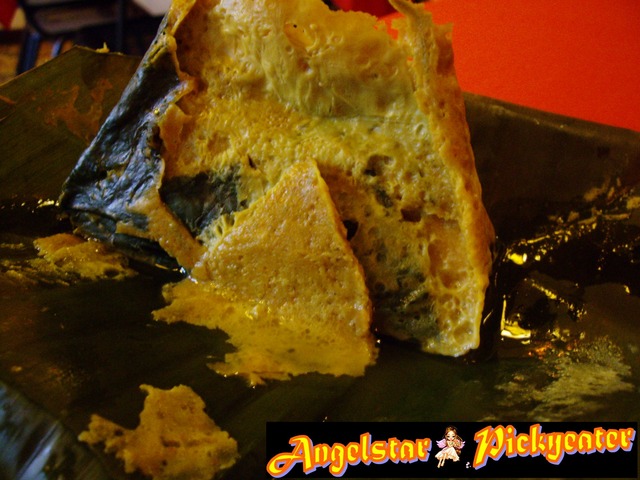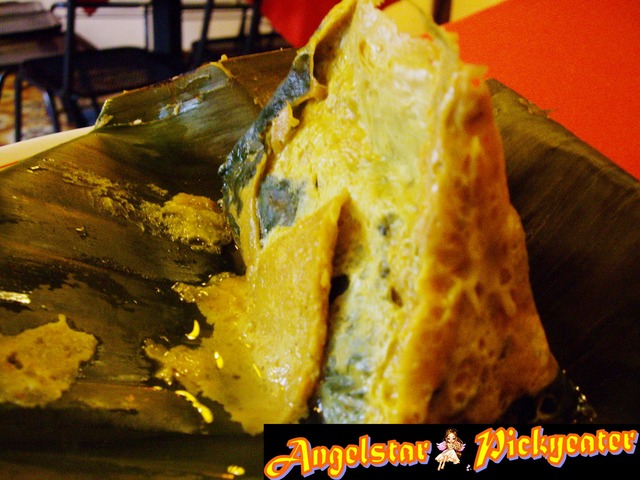 There is not much taste in this; in fact, the fish has been blended with the mousse; although I still could not detect much of the 'fishy' taste in it.
Jiu Hu Char (RM12)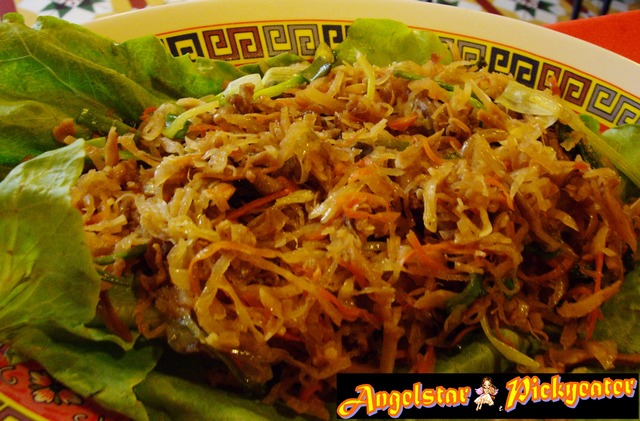 A highly overpriced plate of mengkuang char with cuttlefish!
Taste wise, I find it on the average. Again, a little bit too oily for my liking.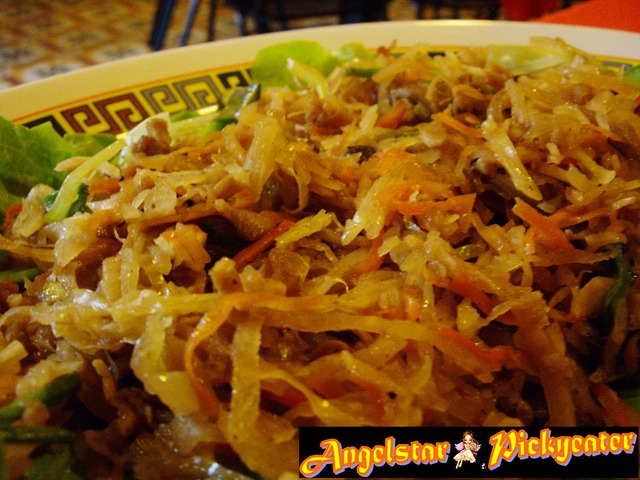 Fish Gulai Tumis (RM16)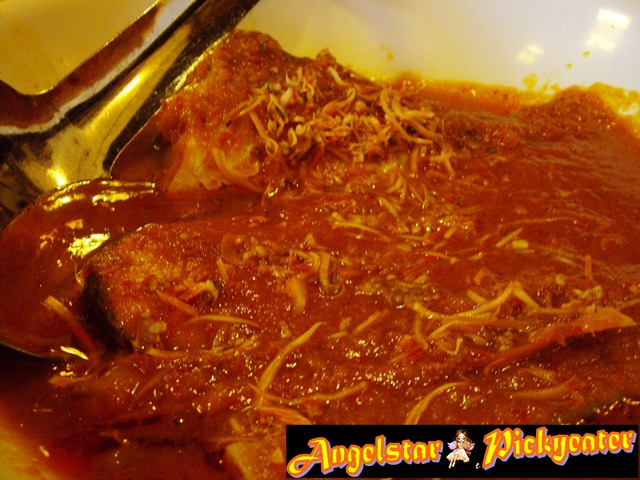 I've always liked this version of the Nyonya curry; as this is one without coconut milk and it just tastes like your typical Asam Laksa soup - sourish and spicy!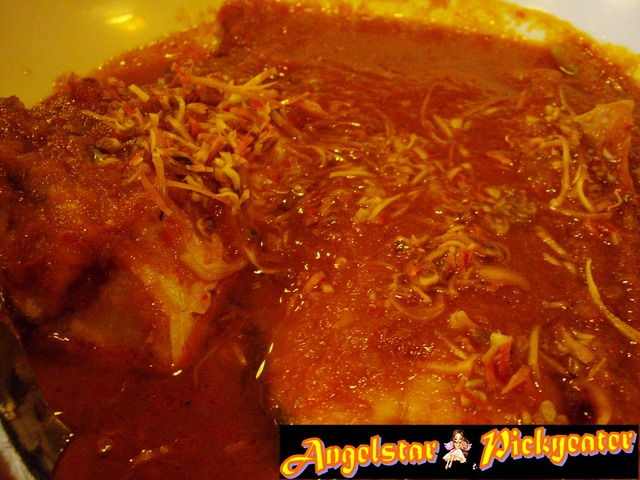 This is one dish that I found was served better here compared to the other restaurants. The fish was cooked to perfection; maintaining the freshness and smooth texture of the flesh.
Lastly, a plate of Rumpah Kangkung (RM6)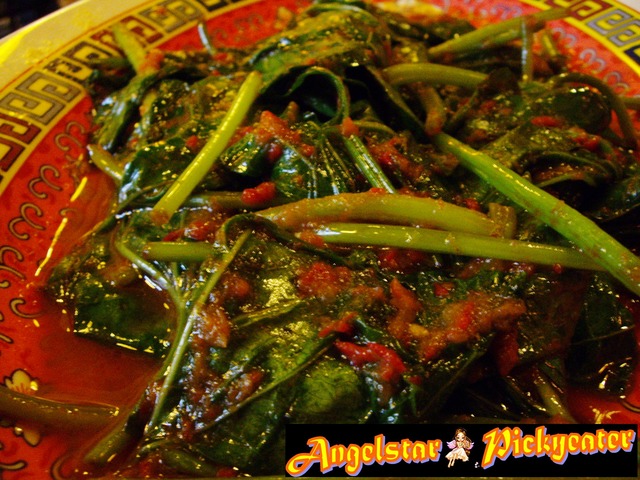 Typical kangkung dish; although again, it was a bit too oily.
Overall, I find the food here on the average; but there are some dishes on par with some of the other Nyonya restaurants; particularly that of my favorite (Nyonya Breeze)
Price wise, this is slightly higher compared to a few others; and I think my good ol' favorite Nyonya restaurant still manage to defend its title:)