Along Service Road, Irrawaddy Road and Chow Thye Road, these are the intersections of the roads which are home to several cafes and restaurants that are in the low lights of the Penang culinary map.
After a previous post on the
Harvest In Cafe
along this road, this round, I found another cafe hidden among the shop houses here; Bravo Cafe.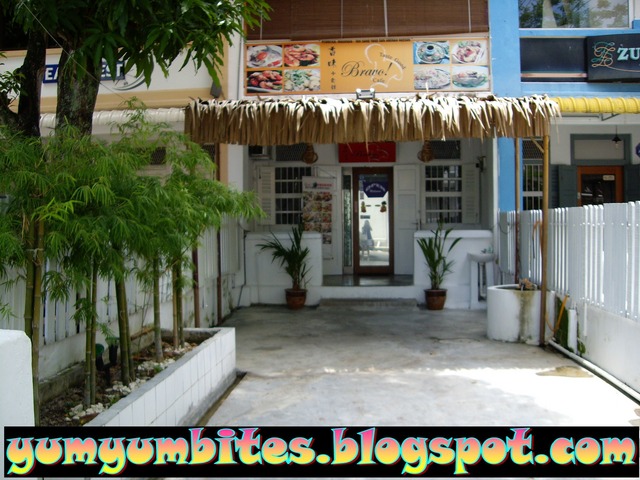 I was greeted by an air-conditioned and neatly arranged dining tables and chairs in the place when I pushed the door.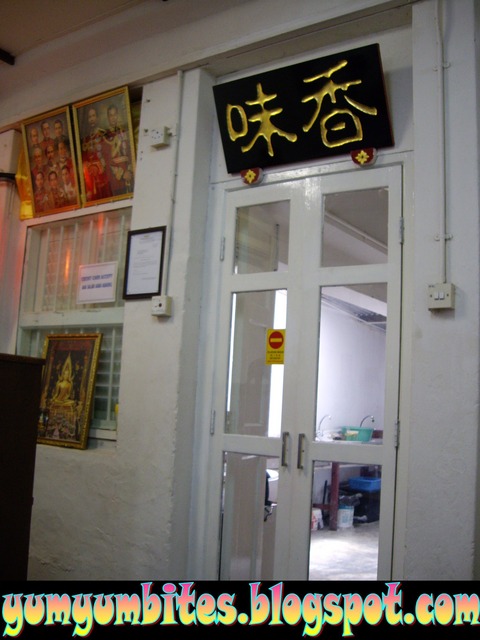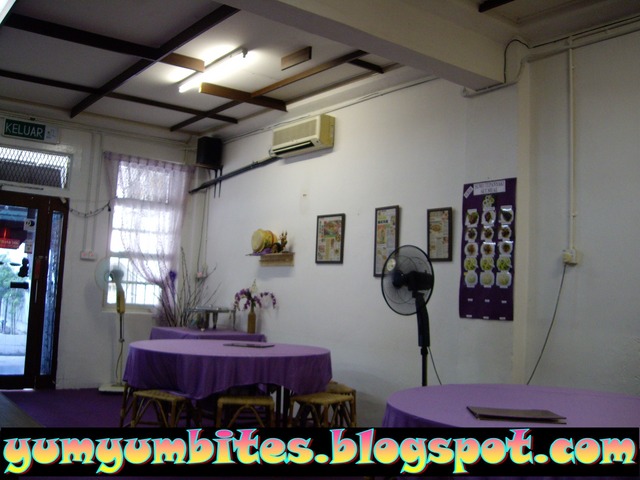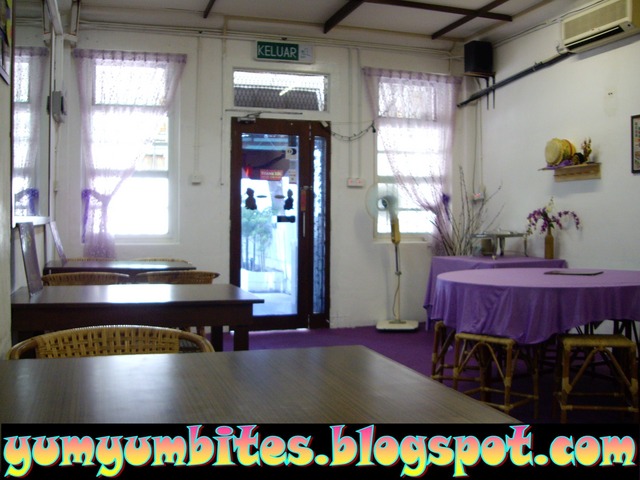 Only thing is, I don't think my presence garnered much attention from the owners or the staff as nobody attended to us for more than 10 minutes.
If you're thinking that I'm being oversensitive, or that they are busy attending to other people, well, there is only one table of 3 people in the corner in the whole entire shop.
I went upstairs to their washroom and came down and still, no one even brought us the menu yet!
Finally, a lady came, dropped 2 menus on our tables and said she'd be back to get our orders and she disappeared behind the swinging doors which read "No entry for unauthorized personnel" or something along that line.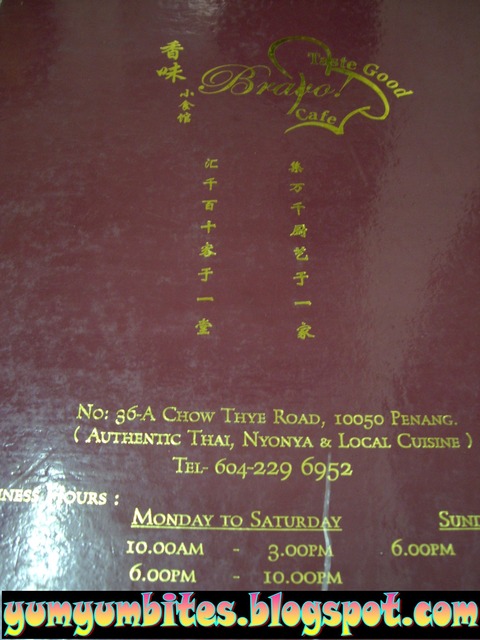 We managed to get our order through, finally (thank God) and we waited for our drinks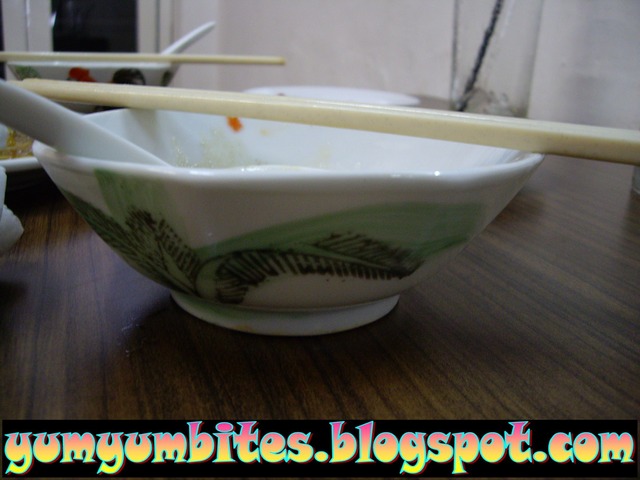 The Lemon Kiwi Juice (RM4 I think)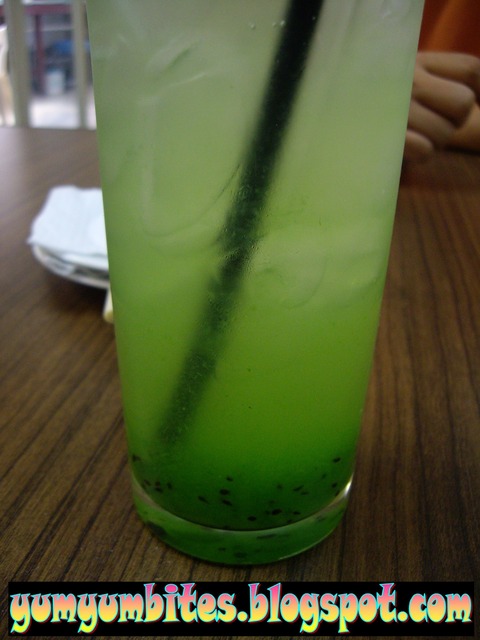 Word of warning, do not order this!
This was overwhelmingly SWEET!!!!
Unless you are really low on blood sugar and seriously need something to boost that glucose level of yours, well, this is the drink for you. But if you're normal and want to maintain that healthy way, then by all means, please stay away from this drink.
Wheatgrass juice (RM3.90)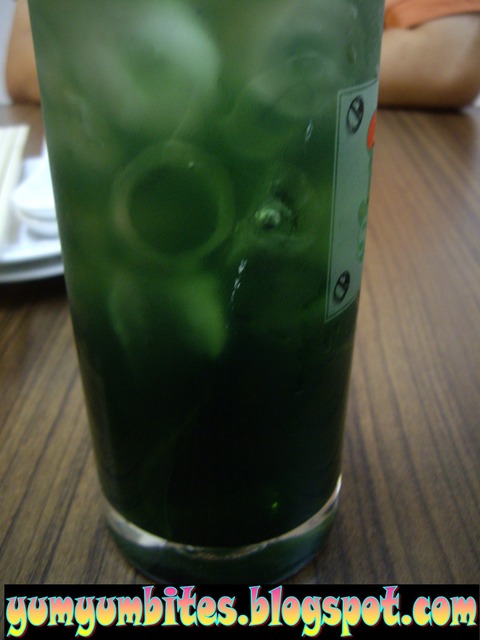 It's wheatgrass with chlorophyll or something like that; maybe pandan...it has a pleasant scent and taste too!
However, I think it's a little overpriced as we can get it at about RM1 outside or in a bottle, LOL!
Sweet sour Beancurd; a recommended dish by the owner (RM8-10)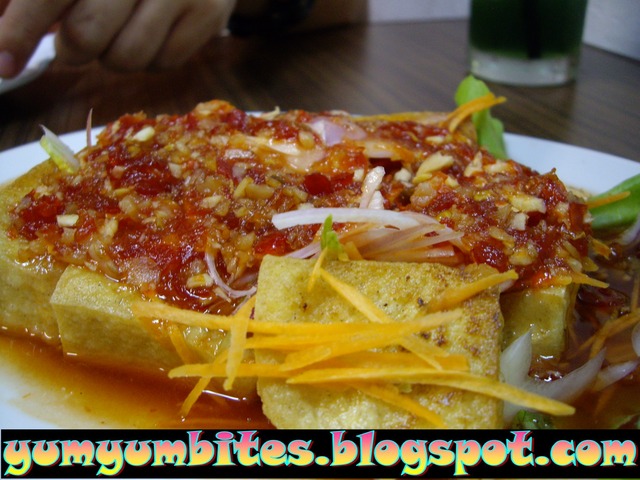 The beancurd were homemade; and it was lightly fried before serving with this Thai-like sweet and sourish sauce which had a light spiciness in it.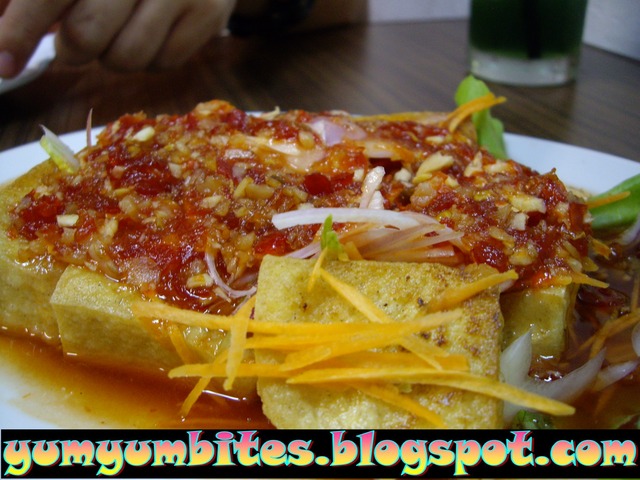 It was not too bad; and I must say it is the only better dish compared to the others we ordered; and you shall see why in a jiff
The fish fillets with ginger and spring onions (RM14)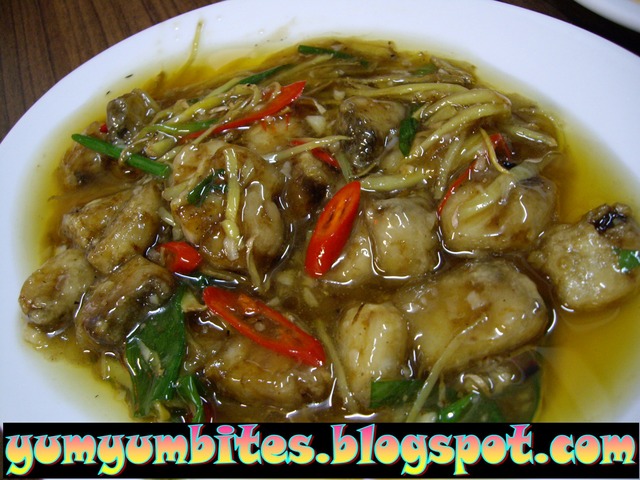 Oh my, this must be the worst fish fillet I have ever had!
It was practically floating in oil! I mean, the look of it has already disgusted me and I was skeptical to try the fish fillets.
However, to be fair, the fish fillets were cut up into minute chunks and it was well-marinated with a coat of corn starch (i think) before frying it.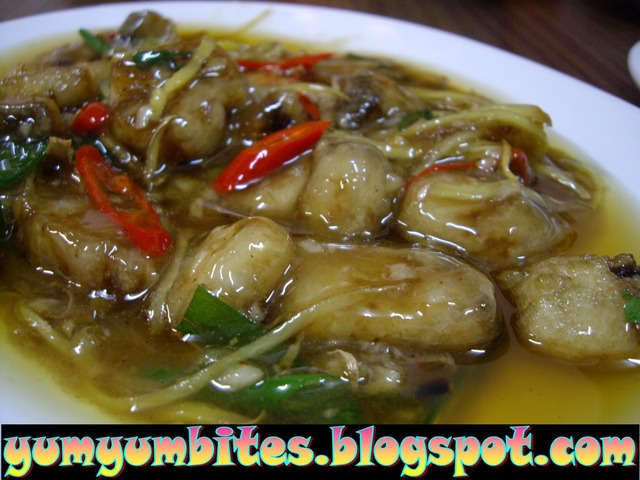 I don't know about you, but I still find it rather unappetizing to see that much of oil around my fish fillets!
Four Angler beans @ Kacang botol with sambal (RM7)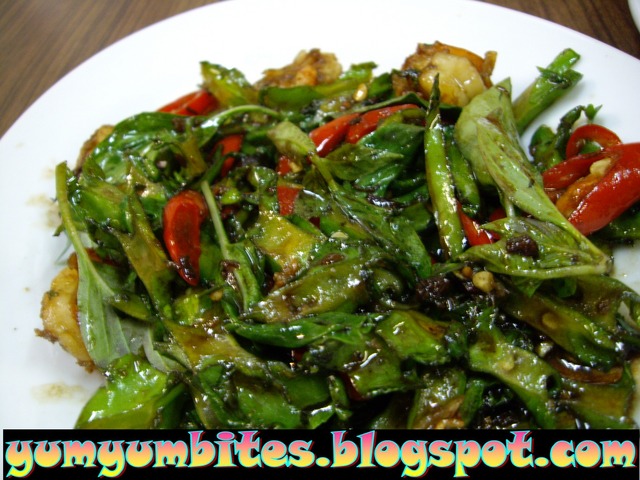 Again, another oily more than tasty dish.
It was rather disappointing really, and I don't think I'd try again.
I can't relive that idea of oil in my food...