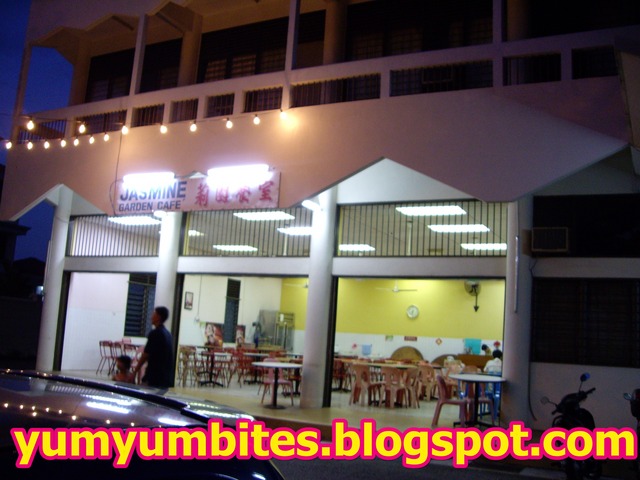 Jasmine restaurant/cafe is not noticeable from the main road, nor is it huge in popularity compared to other restaurants.
All I can say is, it is located next to Island hospital; actually before you reach Island hospital (before the bend before you turn into Peel Road).
It is run by a couple of ladies; and they serve pretty decent home cooked dishes here.
You can't expect really luxurious or first-class dining environment or even finger-licking dishes, but just enough to treat that hunger for home-cooked meals when you've lived out there long enough.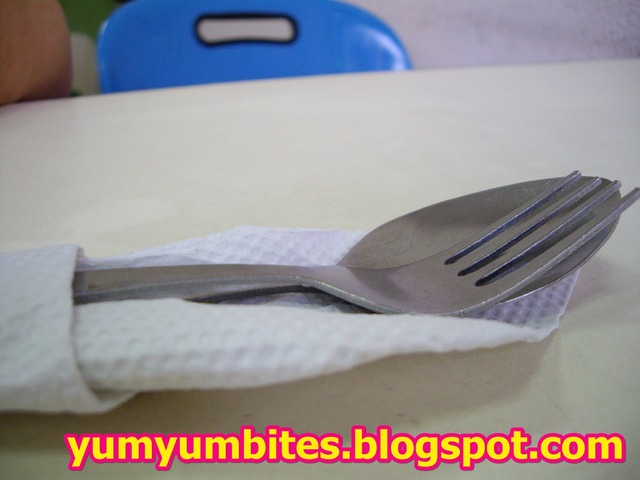 I used to think that this place has such an aura of gloom; as it is usually not very crowded and the place is just quiet.
Anyway, for the reasons above, I still come once in a while, when I think of it.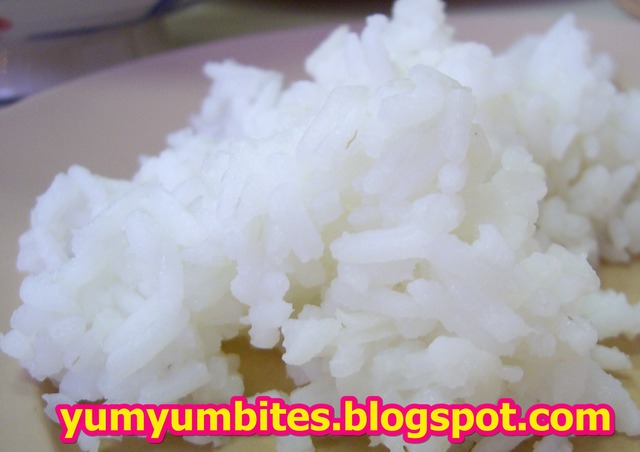 I like the fish here; and it's not overly priced (RM18-22)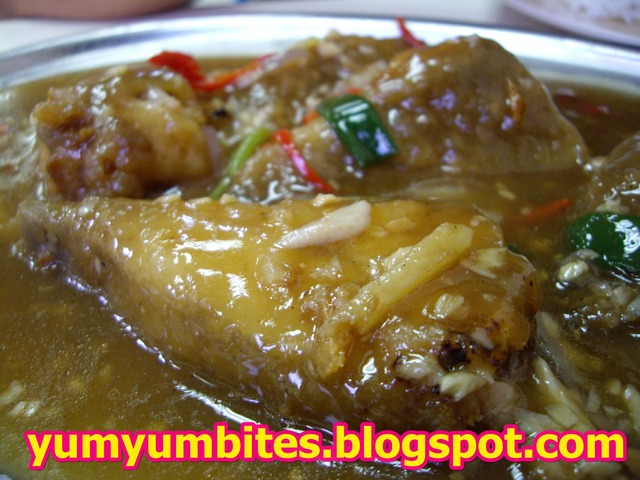 Cooked with fermented bean curd sauce/Tau Chu, black pomfret is just the right choice to satisfy my appetite for that dinner.
They were kind enough to cut the fish into bite-sized chunks which made it even more convenient to devour the tasty fish meat.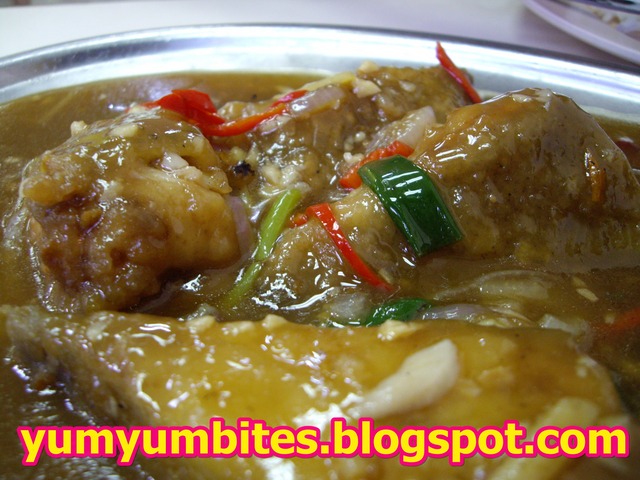 Broccoli, my favorite green, and it's stir-fried (RM8)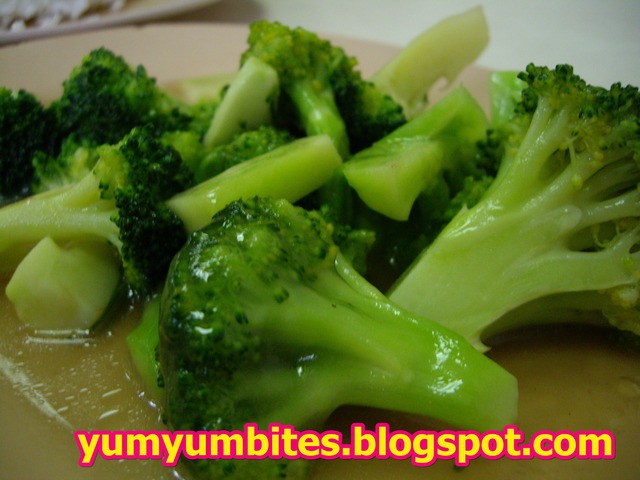 Oh my, crunchy and scrumptious....I love broccoli!
Braised bean curd with mixed vegetables in a claypot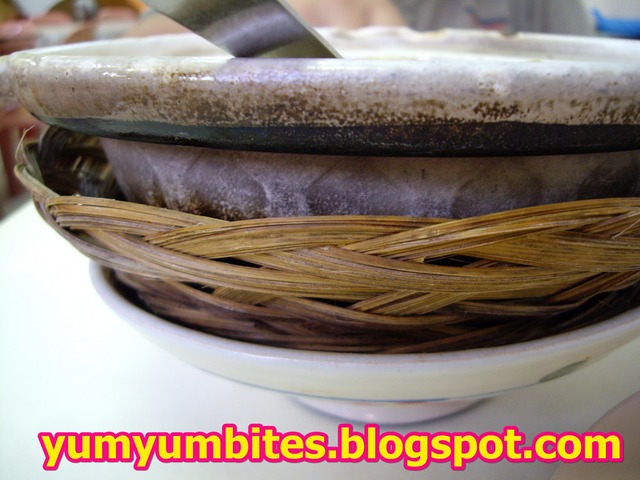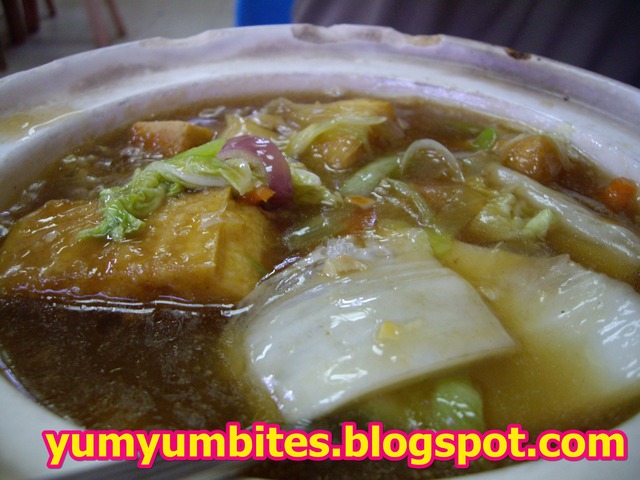 Simmering hot and just reminds me of that home-cooked taste of a piece of beancurd as I pop one bite into my mouth; careful of the heat which may scald my tongue, LOL!
On normal occasions, RM30+ will be good enough for a selection of 3 dishes which can probably feed 2-3 people?
However, on other occasions such as Chinese New Year, I learnt that they are very popular with the returning relatives and children where Chinese families tend to choose this place for reunion dinners and gathering.
My personal experience happened during CNY this year (the Ox Year) when I came with my family
We were recommended their annual special "CNY-only" dishes
Special Prosperity Bean Curd
Everyone kept telling me, "It's like that during Chinese New Year"
The bean curd was home-made and it had a silky smooth egg-battered with soy bean taste which just melts in your mouth.
I find it pretty good! I love the cube-sized vegetables and the sea cucumber which led to the reason why it was such a festive treasure.
However, the price was not agreeable; I think this dish costs about RM18-20 as well.
Stir-fried asparagus with sambal paste (RM10)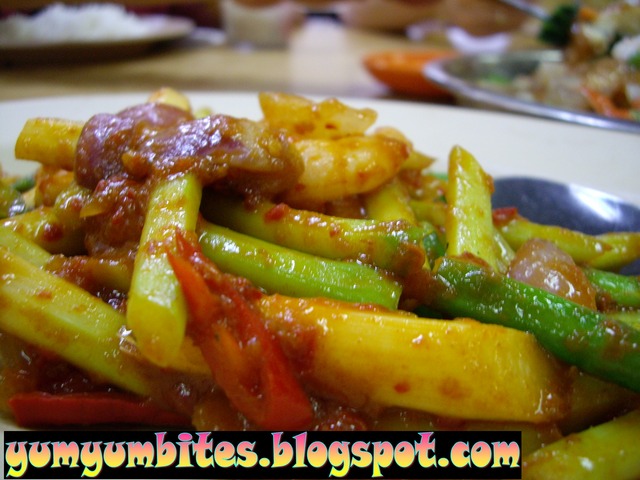 Asparagus is also one of my favorite green veggies; and it's lovely to hear that they have it during the busy festive season.
It seems like ages since I've had asparagus!
Another recommended dish was this pork ribs wrapped in lotus leaf.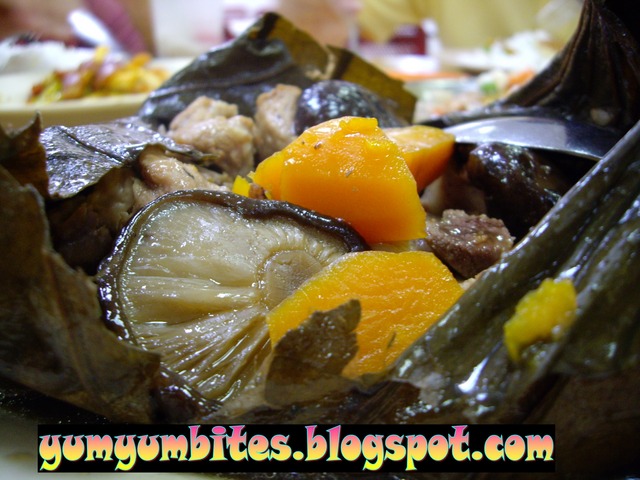 I think this was about RM20 too; a little festive-overpriced!
I don't know, I just cannot accept this as an excuse that they can charge so much more extra during the festive season.
People justifying that "It's like that during CNY" does not make it legal or right to overcharge people.
Their most recommended, all-time famous Assam Fish Curry (RM30)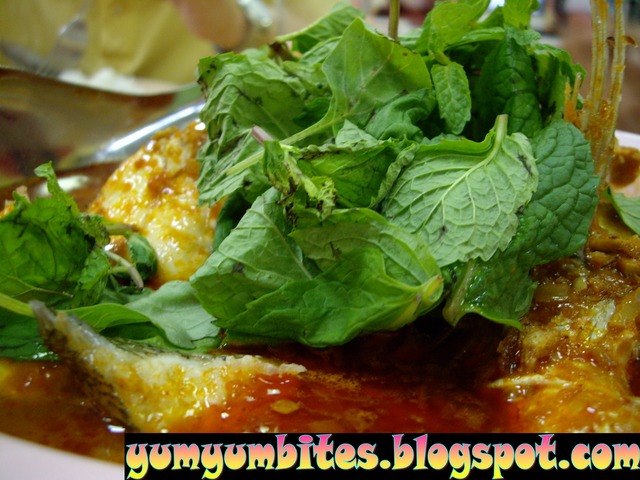 It comes in the claypot and it was again simmering hot; which makes it a good treat during rainy season.
The fish curry is available in this assam version or the other lemak curry/gulai version and the latter is actually the famous one.
It was not too bad; and it was just piping hot :-)
Besides that one overpriced meal during CNY here, I still find this restaurant on the whole serves pretty decent-priced homey dishes.