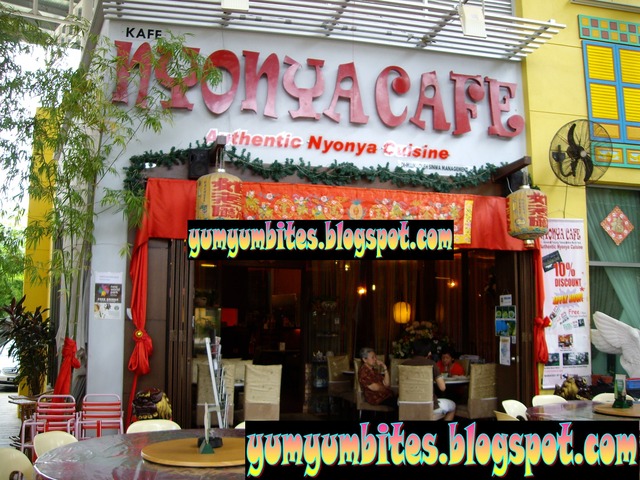 The merry atmosphere of the famous food court New World Park is now enhanced with its latest addition of a cafe/restaurant which promises local Peranakan or Nyonya food.
I was informed of this opening and over the long weekend (I really enjoyed that break) of Labor Day, I walked into the unusually quiet Nyonya Cafe which was still pretty new; from the deco and the flowers outside the cafe
Inside, the cafe was tastefully decorated to revive that Peranakan style in their interior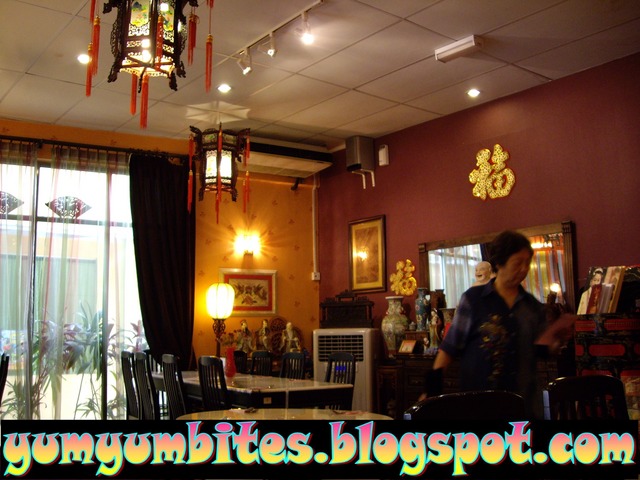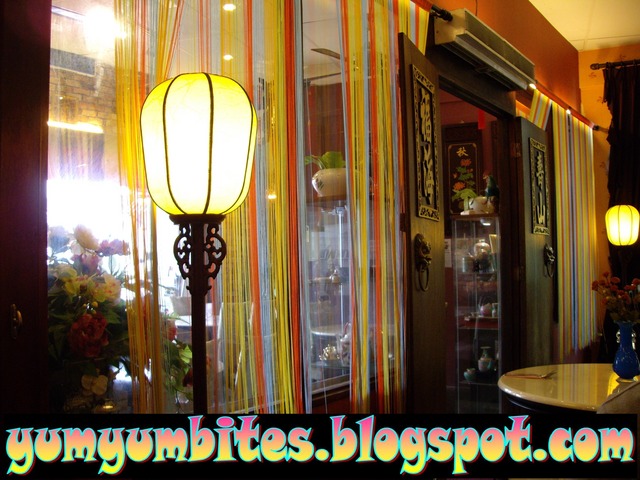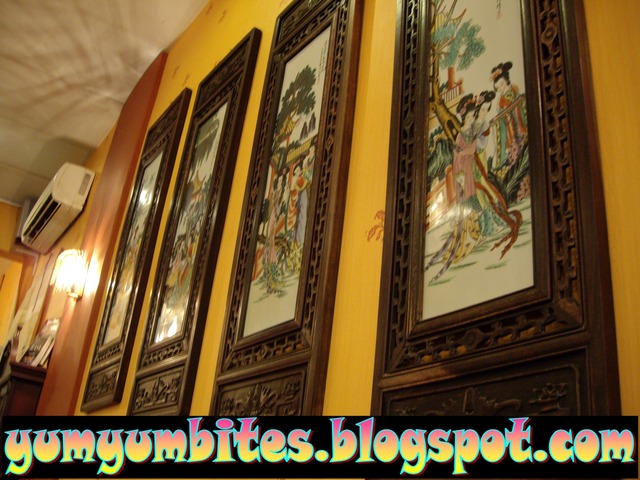 This is clearly seen by their antique looking and exquisite taste in the Cina-Peranakan style of marble tables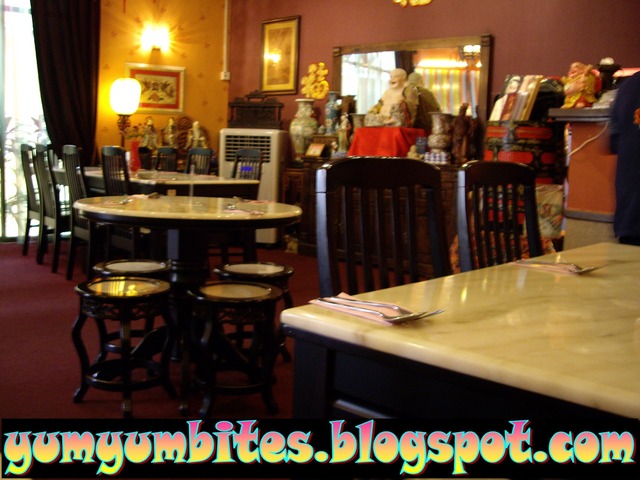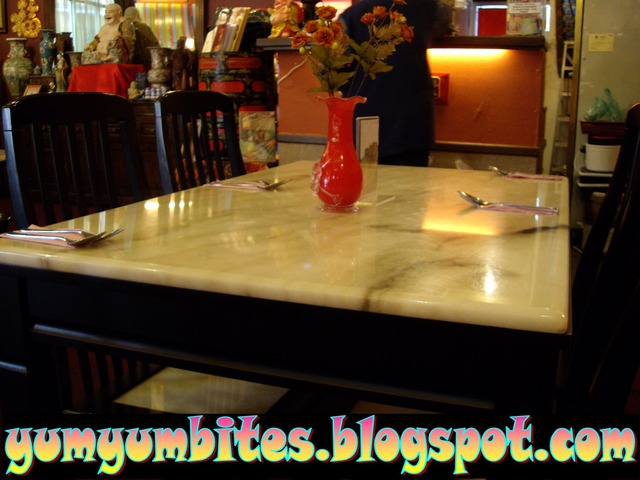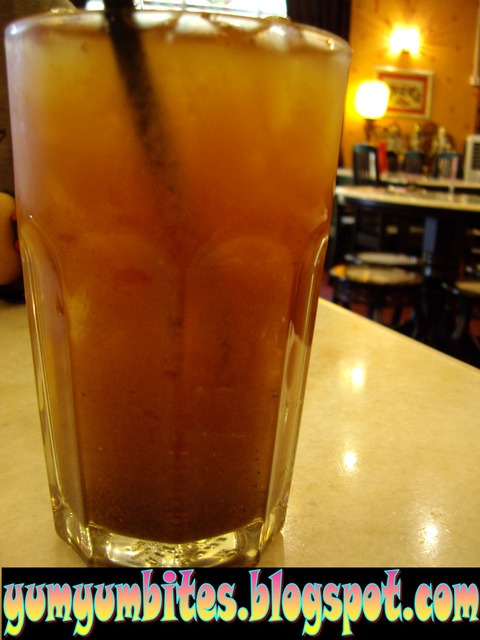 I find the prices on the menu slightly higher than that of the other Nyonya restaurants I have visited in Penang; and with this status of a cafe, it seemed odd that they should outbid the 'restaurants' out there.
Oh well, logically, it's probably due to some high rates they are paying for the place every month?
An elderly lady came over to attend to us and she recommended her famous dishes which are pretty much the same as any other Nyonya/Peranakan restaurant in Penang.
I made a mistake of ordering this plate of Four Heavenly Kings; as I heard her mention four beans in Hokkien and I thought it was four-angler beans(Kacang botol) cooked with sambal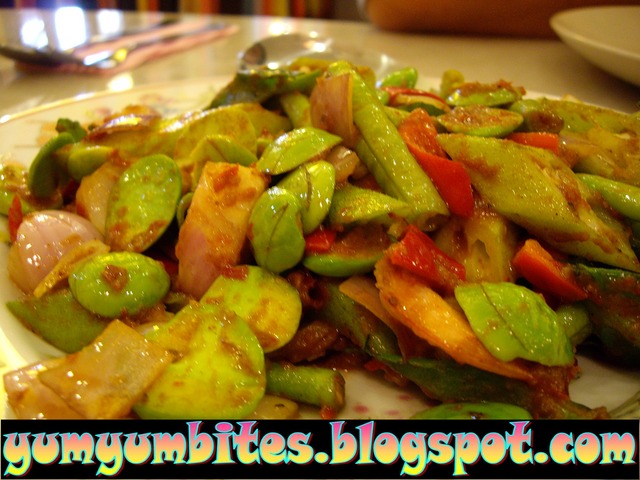 It came as Four different vegetables cooked with sambal!!
Not that I have anything against any combination of four vegetables cooked together in a wok; but the thing is, I detest PETAI!
YES, sorry for those who adore or think the world of this stinky beans but I just can't stand the sight or the smell of it...oh boy!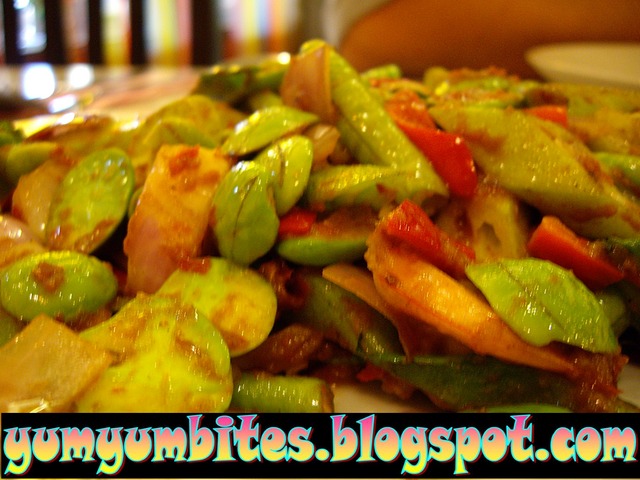 I think my face dramatically changed and my lips were screwed or pursed up in disappointment...my mistake!
I had to carefully avoid touching any vegetable that is in close contact to a single pod of Petai on that plate...
Yeah, I am the drama queen here!
Oh, I forgot to mention the price; I think it was about RM7-8 for this plate...which did I mention I truly regret ordering it due to the existence/inclusion of petai here?
The fish fillets cooked in Gulai Tumis (RM18)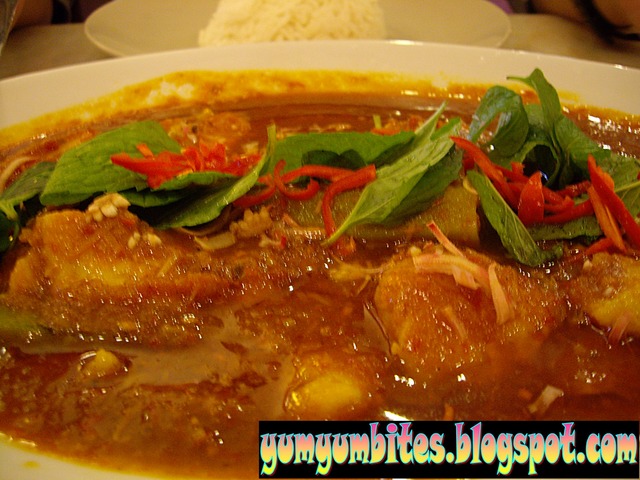 The gulai is strangely sweeter than sour as it is supposed to be but nevertheless, it was not too bad.
I was quite surprised to find that they used dory fish fillets for this; that was the weird part of it all!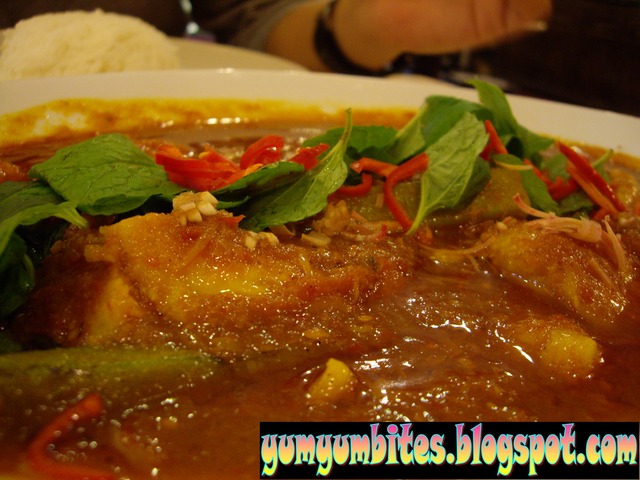 Just, I've always thought that gulai goes well with fish that are tough...like black pomfret, seabass, etc, something which are lightly fried then immersed into the thick mixture of the sourish paste scented with coriander leaves and basil..YUMS!
Another thing to order at a Nyonya place; something which is my favorite is the Assam Prawns (Assam Heh in Hokkien)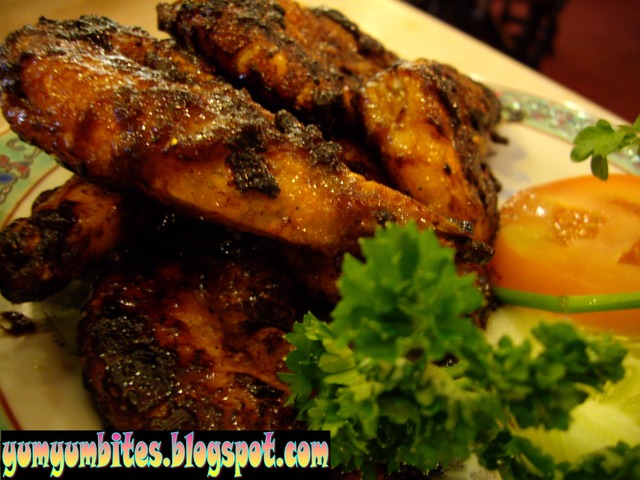 If you were connecting the Assam word to the soupy dish, then boy are you wrong.
Assam prawns are dry; and they were marinated with that sourish taste from the tamarind.The tamarind pulp (aka Asam Jawa) lends its taste to the enhanced taste from the sweet prawns already; blending them to produce such an exquisite and unforgettable savory taste!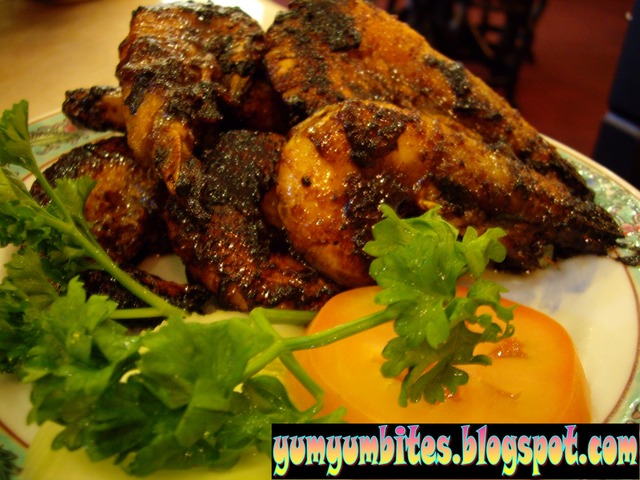 I think it was about RM12-14 for this.
One of us decided to try out the desserts after the meal; and that one of us ain't me.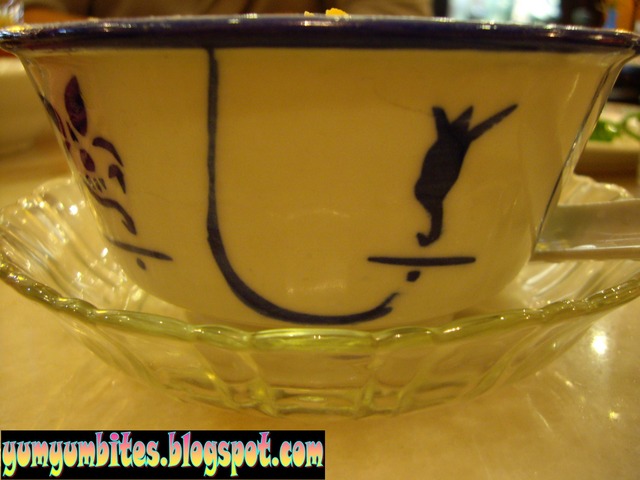 The Peranakan are famous for their sweet tooth (or teeth) as they have lots of desserts created in their name.
Nyonya cafe offers a limited choice of the sweet soups; and this is the Pengat (RM4)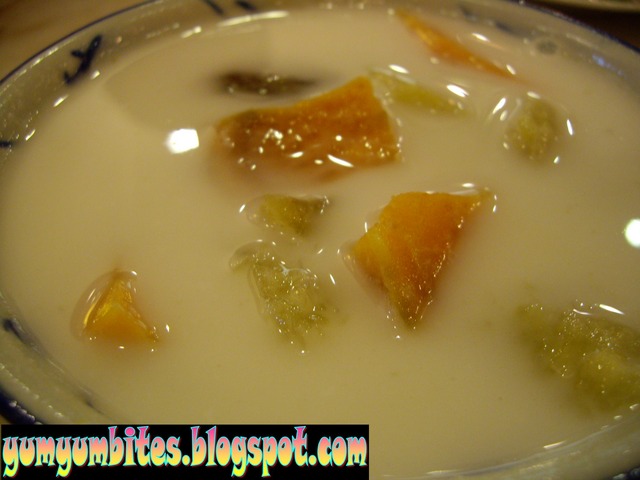 Frankly, if you ask for my opinion, I think it just looks like Bubur Cha Cha.
It has the same ingredients; perhaps swapped one or two out and lo behold, you have a different dessert called Pengat?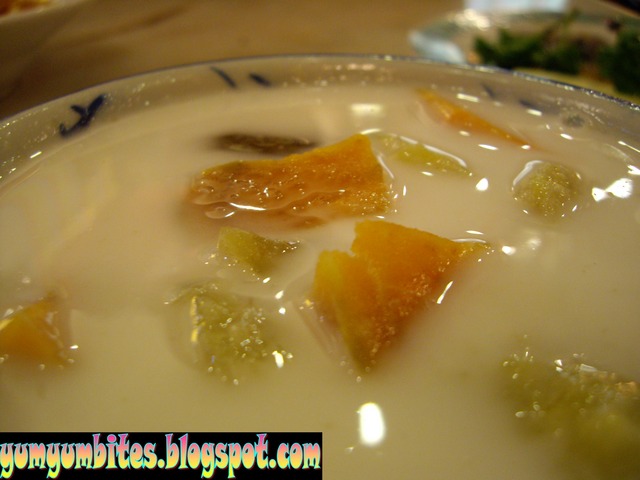 I am not sure whether this is the right version of Pengat because as far as my memory serves me, pengat is of a very thick and dense texture and this certainly is not it.
Well, overall, the food served here was not too bad; but I still prefer the other Nyonya haunts I go to in Penang and recommend to my friends and family.
But I think it was fun trying out on that extra day off; did I mention it was during a long weekend? *winks*