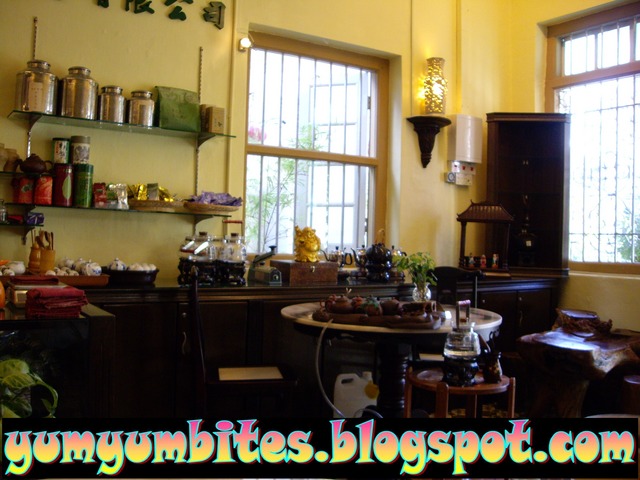 Enjoying your tea in a serene and conducive environment is a great idea of relaxing and usually this comes with light snacks to tempt your appetite, but instead of snacks, how about some homey meals served hot in the same environment with the company of light music?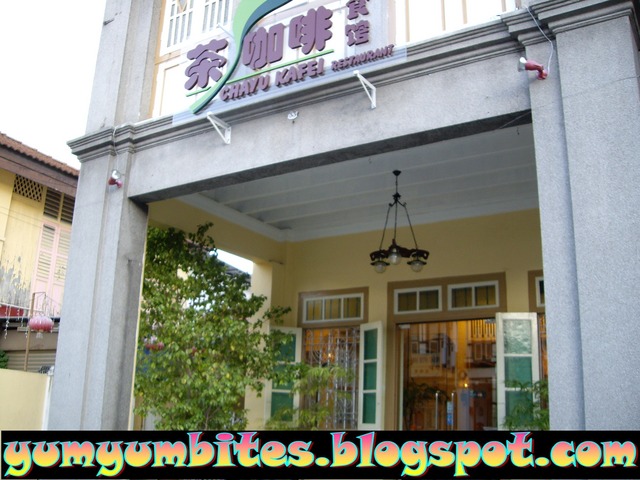 Chayu Kafei is one tea house which broke away from the tea-only and occasional snacks trend in the tradition of tea houses and they actually offer you home-cooked meals at very reasonable prices.
To top it all off, they have the atmosphere which steals the limelight from the other competitors.
The wooden and antique-looking furnitures provided a very warm feeling and makes you feel right at home upon entering the place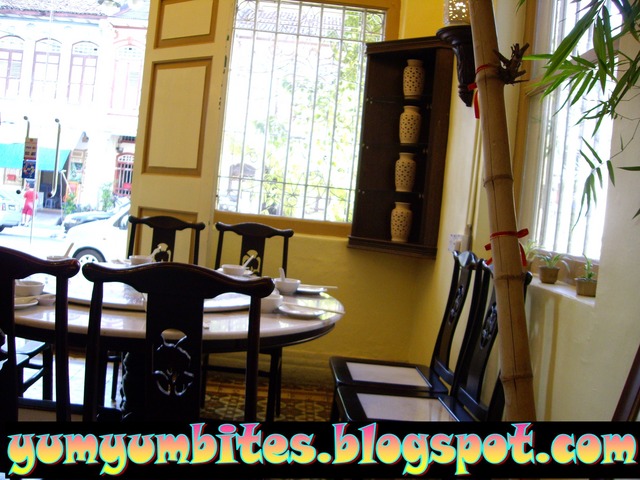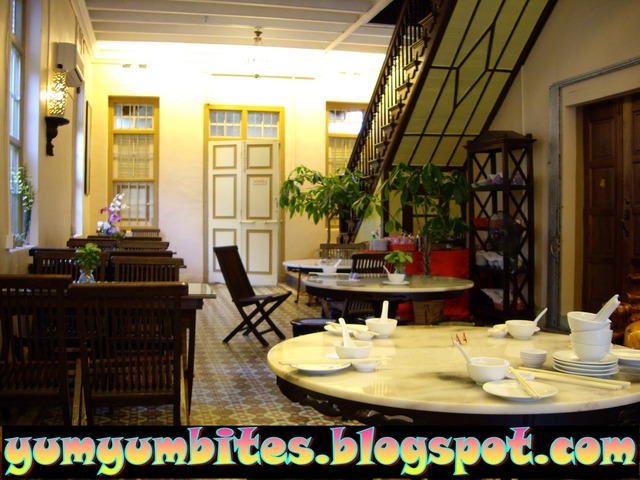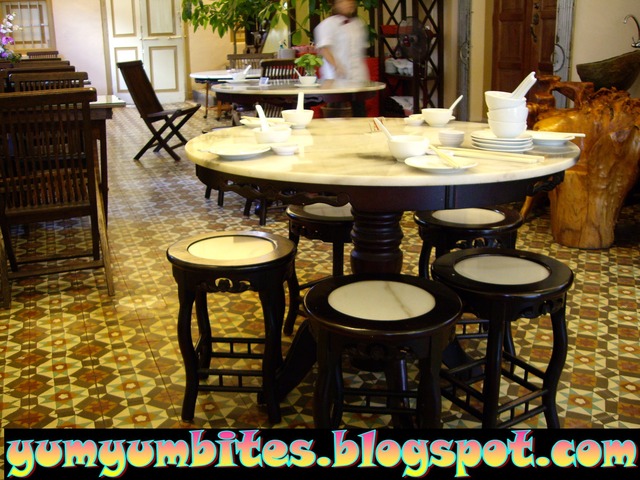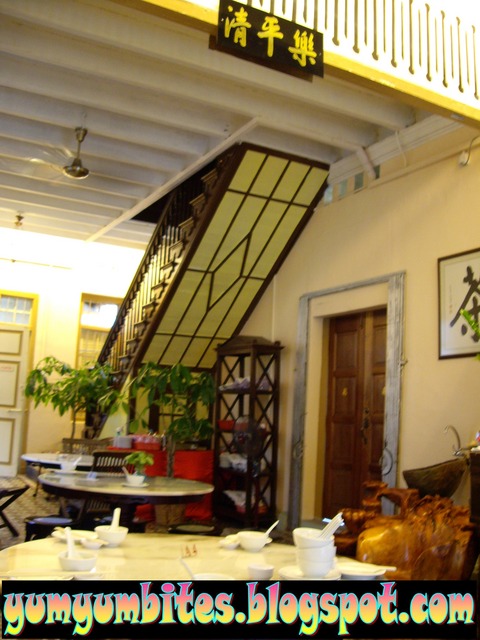 Tranquil and a sense of calmness swept over me as I took my seat and tilting my head once in a while to check out the effort invested by the owners in decorating this lovely place.
Porcelain china dolls grace the shelves; portraying the different postures of the gentle women in China as they hum their soft fingers against the light strings of ancient pipa or any musical instruments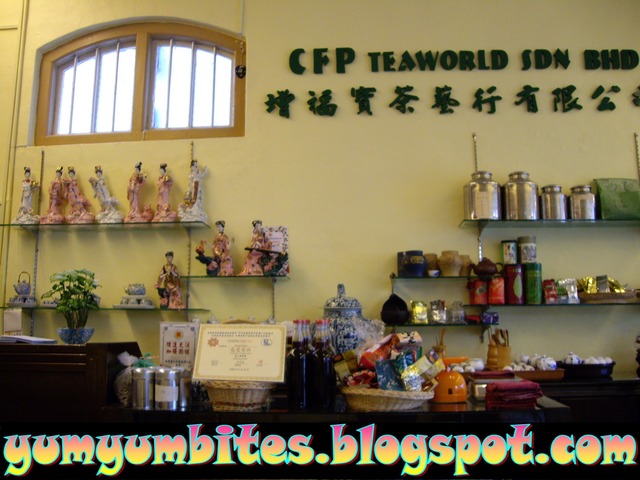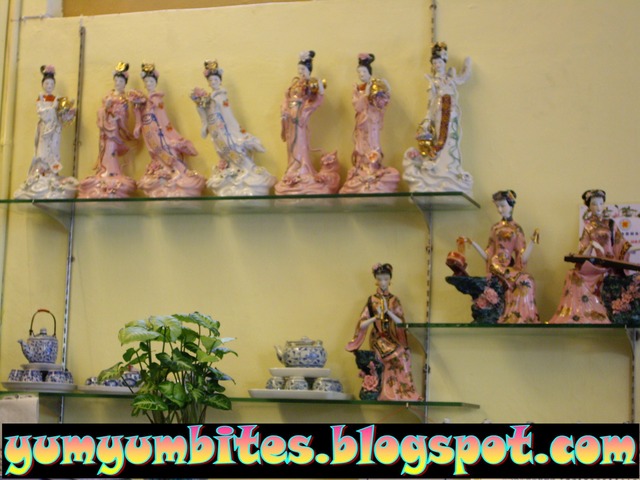 The soy sauce are also contained in a porcelain bottle; which is just in harmony with the environment.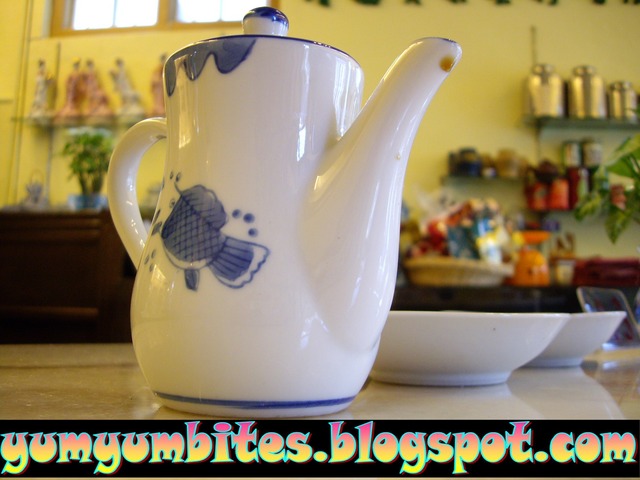 Of course, praises sung for the environment and the tranquility or peace that overwhelm is not testimonial enough to the charm of this cafe.
The offering of the warm meals is the main course which is bound to attract people to step into the cafe in the first place.
Spinach @ Bayam served with superior soup (RM10.90)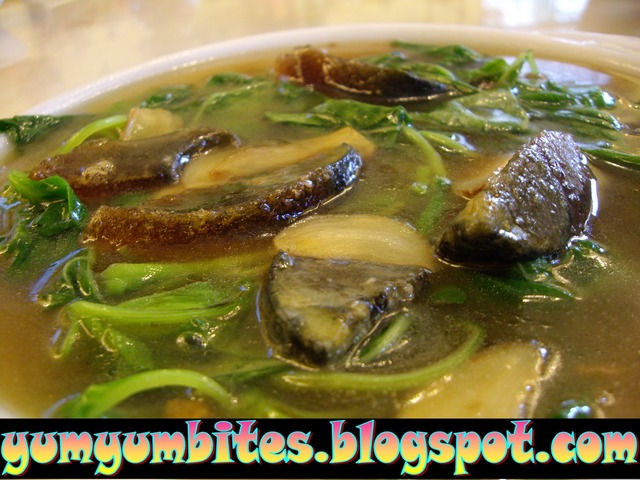 Light in taste and yet not too overwhelming in the stock, this is comfortable for the palates.
The stock was not too diluted either; or watery but just right to appeal to all ages.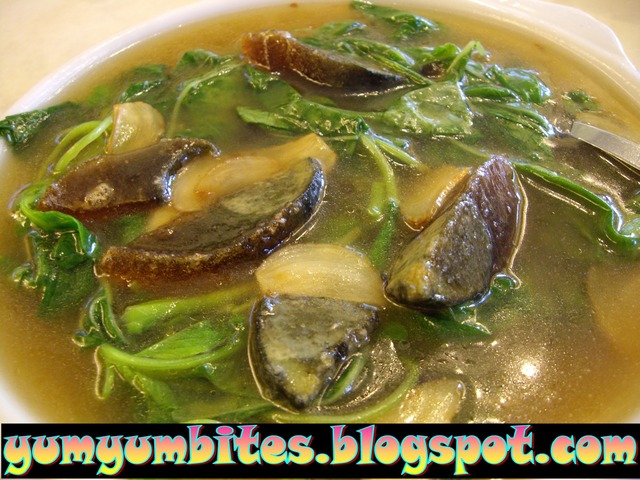 Drunken Prawns in Claypot (RM16)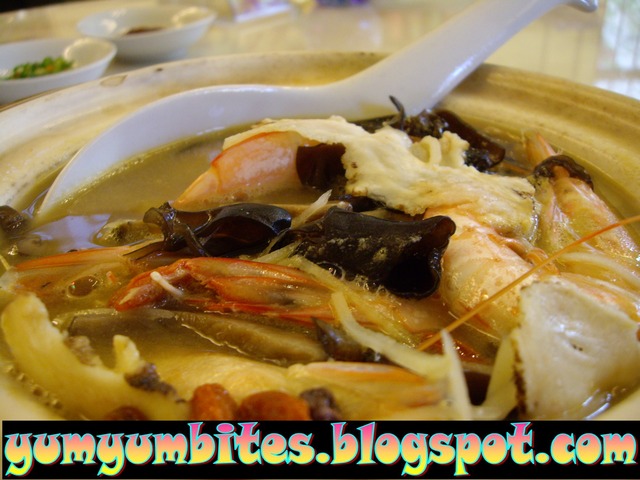 The prawns used are huge and they were carefully soaked in herbs and white wine for a time long enough to exude that strong scent and taste when it touches the tip of your tongue and travels down your throat.
The accompaniment of thinly sliced ginger and wood fungus added to the tasty soup in the pot.
I must say this is one of the most tantalizing 'alcoholic-based' food I have tasted *grins*
Braised Beancurd with abalone mushrooms (RM12.90)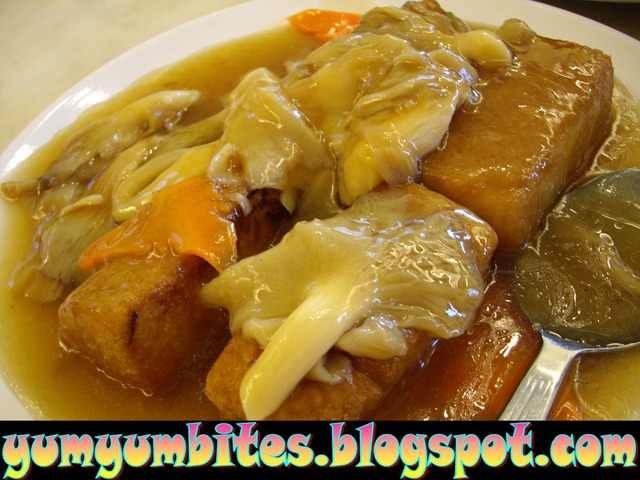 Lightly battered and steamed before frying it, this homemade bean curd is a delight to land on your taste buds!
The abalone mushrooms somehow, was the factor that the price of the dish is higher than any bean curd dishes we have tried elsewhere.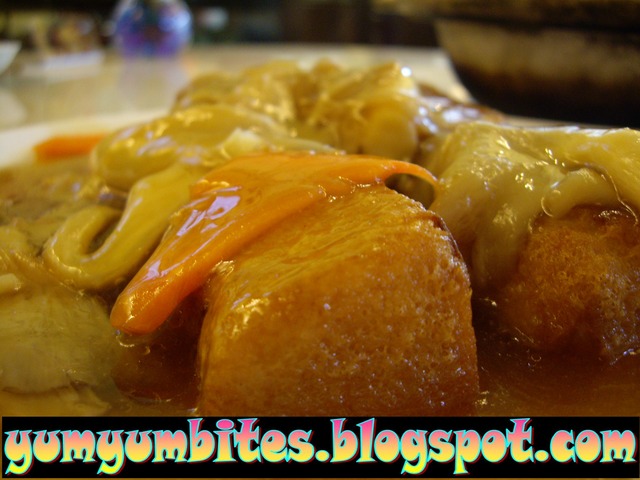 Although I found it slightly overpriced, nevertheless, I still this dish enjoyable and tempting =)
On my second visit (oh yes, I did go back for another visit), I had the chance to try the steamed garoupa fish fillet (RM16)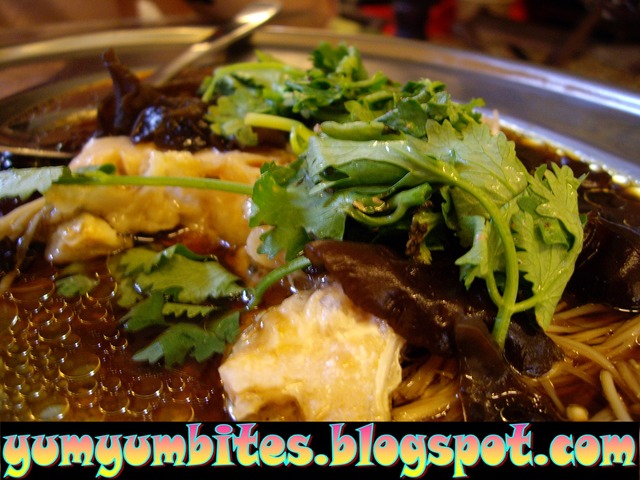 Much as I love fish, I can't sing praise for this because honestly, it was disappointing.
The fish fillet was a little overcooked to a point that it was slightly coarse.
It was not HARD, but just a tiny bit of coarse on the fillet.
Stir-fried Kale (RM10.90) tends to be a little bit oily, but the kales were fresh and crunchy nevertheless.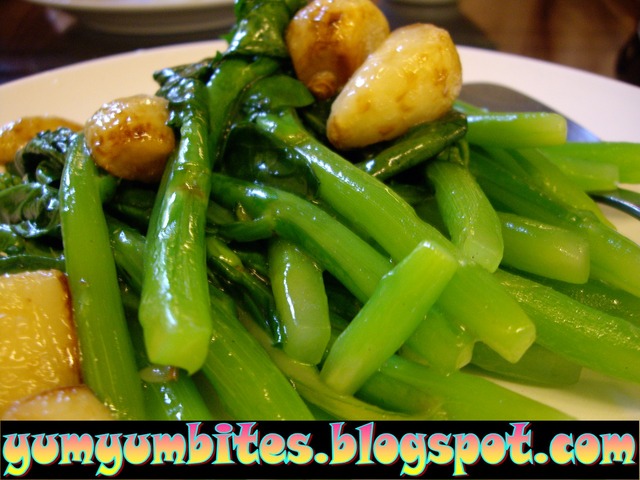 Finally, a winner, the home made bean curd served with crabmeat (RM12.90)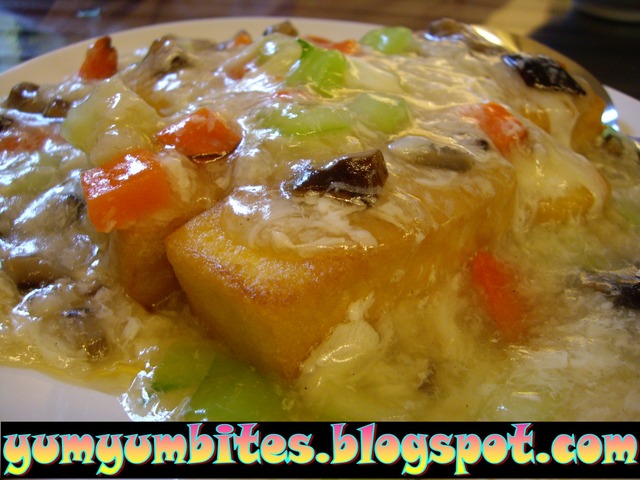 Oh, this was really delicious, and the shredded crab meat which topped the silky and smooth bean curd along with the finely chopped carrots, mushrooms, etc, was just an excellent condiment for this dish.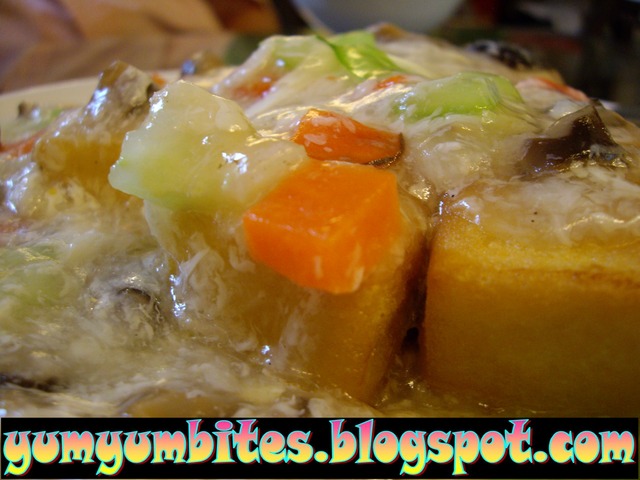 I don't know about you, but out of 6 dishes, only two were disappointing and I think 4 out of 6 says a lot, don't you?
After all, if all fails, order their homemade bean curd and you can't go wrong...
I am seeing myself on more future visits to this place....