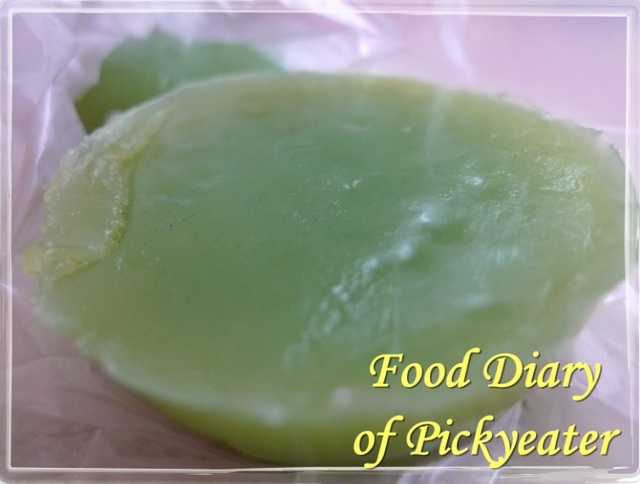 Found this at a morning market in Penang; the lovely Kuih Kosui.
This is a Nyonya kueh, which is a soft and sweet cake and can be found in two flavors; pandan and brown sugar.
The right way to eat this is with freshly grated coconut sprinkled on the cake.
It is shaped like a small bowl as that was the way it was made; by shaping the mixture mould in the bowl.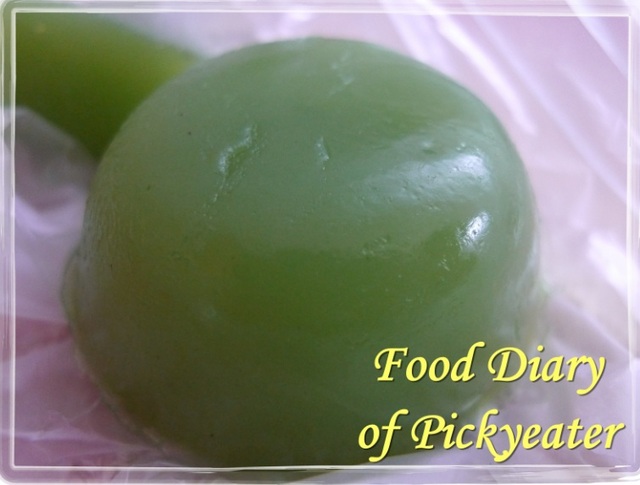 It can be quite sweet too, as the Nyonyas/Peranakans have a sweet tooth for their desserts and cakes (sweet treats).
Not one for sweet stuffs, I enjoyed this particular version very much as it was not too sweet and was just right for my taste.
Priced at RM0.60-0.80 per piece, this is definitely a great choice for afternoon snack or morning bite :)
Maybe someday, I will learn how to make it too ;)