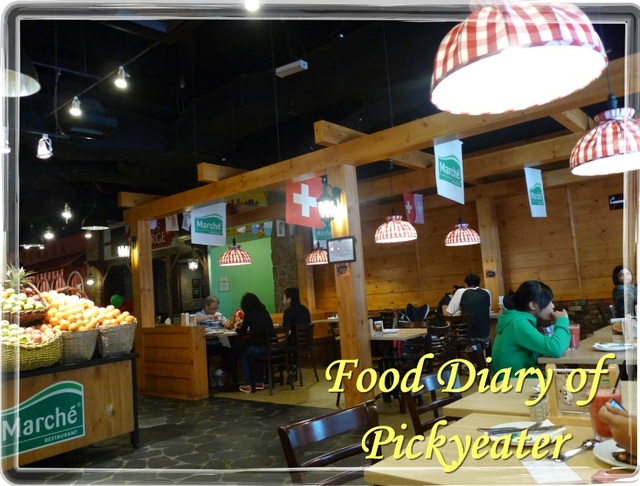 Marche' Marketplace restaurant at the Curve is a unique dining place ; which conceptualized on the marketplace environment.
It has been a while since I have peered into the windows of the place whenever I walk past here and finally, I have made my way into the marketplace for lunch while I was there for shopping.
The marketplace dining was brought over from Switzerland; specifically by the Swiss group; Movenpick (famous for their ice-cream).
The atmosphere of the place simulated that of an actual marketplace; whereby stalls were set up with displays of the fresh fruits, vegetables and raw ingredients used for their cuisines.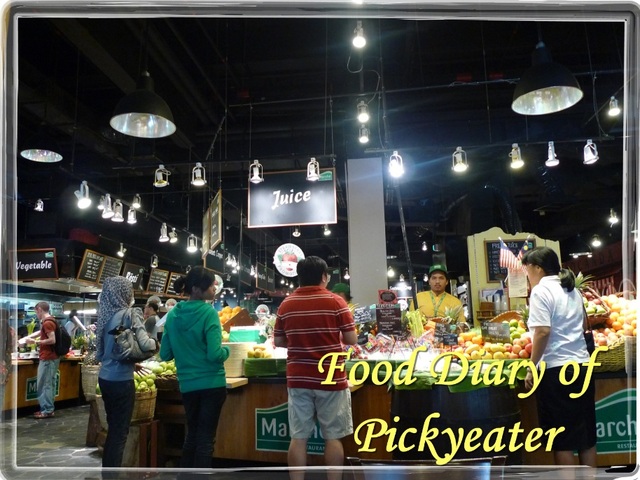 The stalls are the station counters; which are categorized into the appetizers, starters, soup, pasta, main (grills, pizzas, etc), desserts, cakes and pastries, and beverages sections.
This ordering card is given upon entering the restaurant; and is to be carried by the customer until he/she exits the place.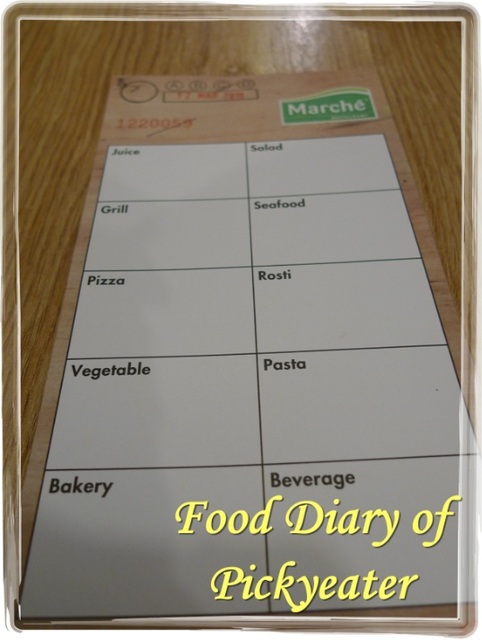 It is used for ordering from the stalls and also for the staff to track the items to be billed at the end of the meal. If the card is full, you can request for another.
There are a variety of fresh fruit juices; which are freshly squeezed on the spot. I was sitting at a place facing the fresh fruit stall, and I could not resist the temptation of ordering one of their special concoction of the day!
This is the orange, carrot and strawberry juice (the juice of the day) and I am singing all praises for it as it is a combination of all my favorites!:)
It was good; and I even enjoyed the bites of the expensive Korean strawberries at the bottom of the glass.
It was a little expensive though for a fresh fruit juice; as it was priced at RM12.90 for a small glass like this.
Grilled Quarter Chicken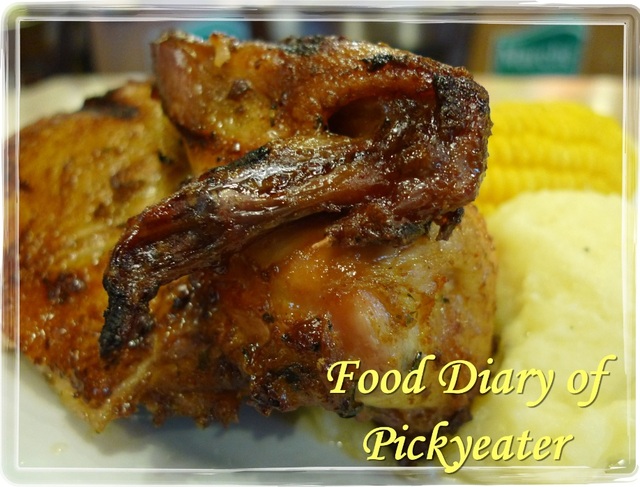 This was priced at about RM17-19.90 I think, and it comes with a side serving of mashed potatoes.
Adding a corn kernel would take an additional RM3.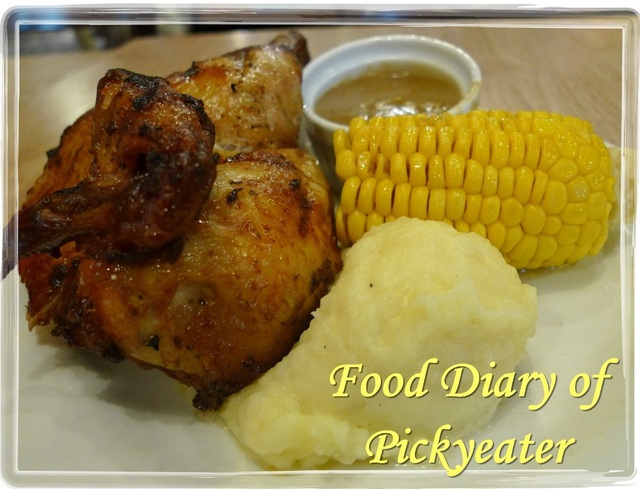 I chose the fresh seabass to be grilled on my plate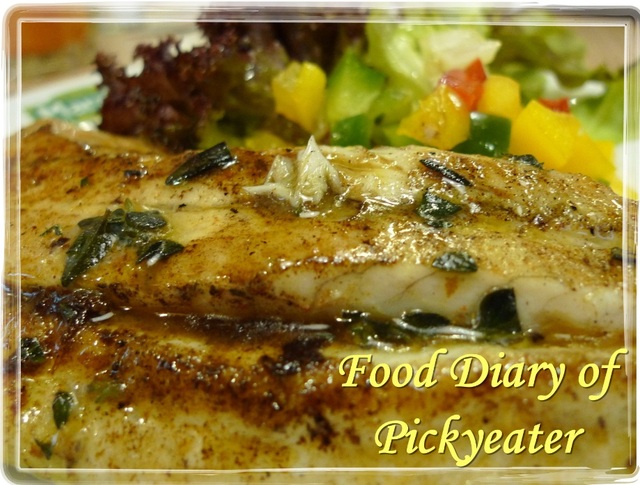 It was okay, but I have a complaint; the scales were not properly removed and there were scales from the fish between mouthfuls of the fish meat.
To me, dining at Marche was like dining in a high-class market environment; but at a few times higher than that of the local market prices!~ (There were lots of variety though, and is a systematic setting for a full course meal)