Chinese are one of the biggest food lovers in the world; they eat on every single possible occasion regardless whether it is a celebration, gathering, or even in bereavement.
It is no wonder that the Chinese cuisine boasts of the largest myriad of cooking styles and delectable dishes in the world.
A friend of mine has lately organized a dinner gathering in conjunction with his firstborn's full moon (way overdue!) and his own modest affair of marriage (he did not have the usual banquet earlier).
Venue of the celebration?
Sea Palace Restaurant at Taman Pekaka, Sungai Dua, Penang.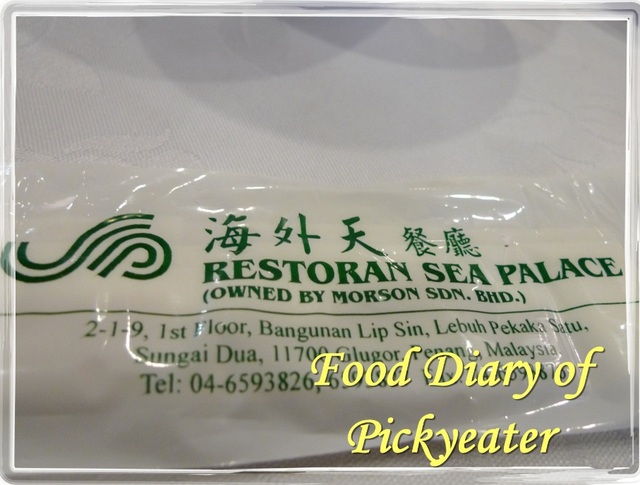 At one glance, the Chinese denotation of the restaurant's name led me to associate this restaurant to the famous Overseas Restaurant; but no, this is a restaurant owned by a different group.
Dinner was a really simple and private event organized for only close family and friends; therefore it was a really small gathering that took place in a privately booked room in the restaurant.
I was pleasantly surprised at the dishes which were served; as it was not the usual course dinner you get at a wedding dinner where the dishes were served in due course.
This, was served all at one go; as soon as the kitchen was done preparing them.
Braised shark's fin soup with crab and shrimps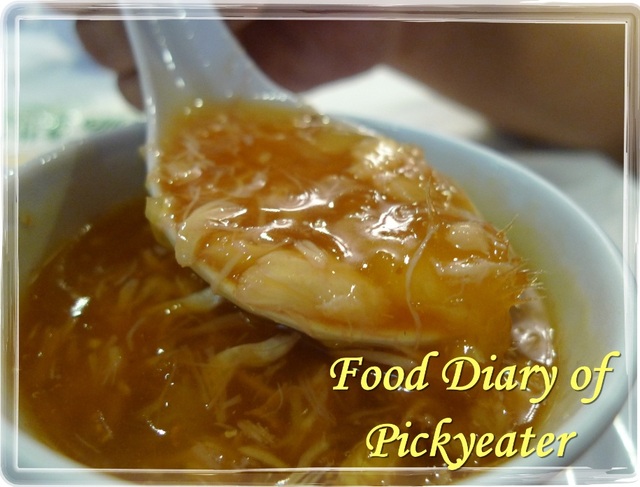 Crispy roast chicken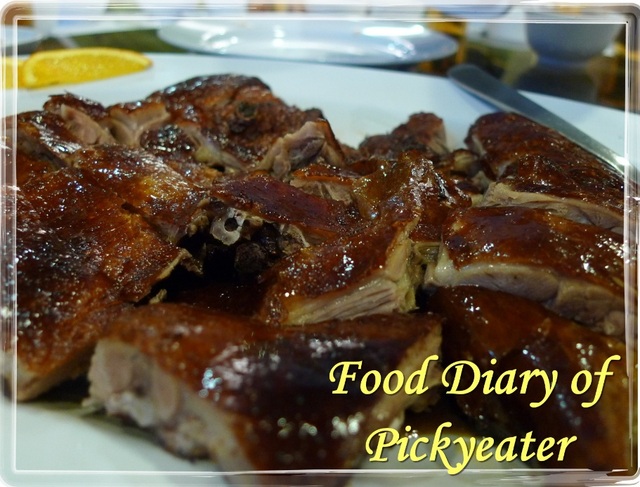 Braised mushrooms with crab and seafood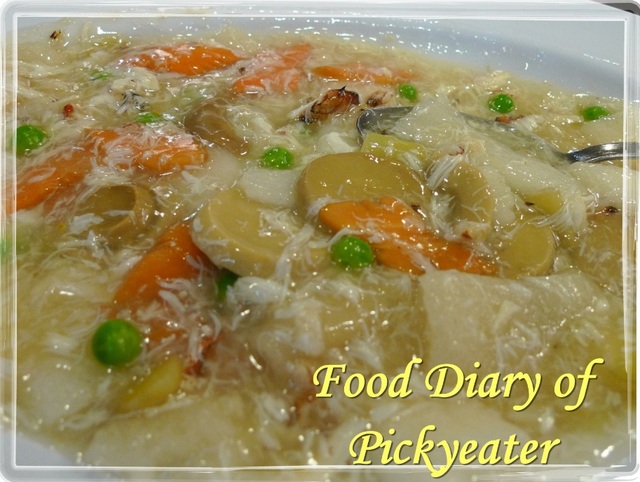 Stir-fried prawns with nestum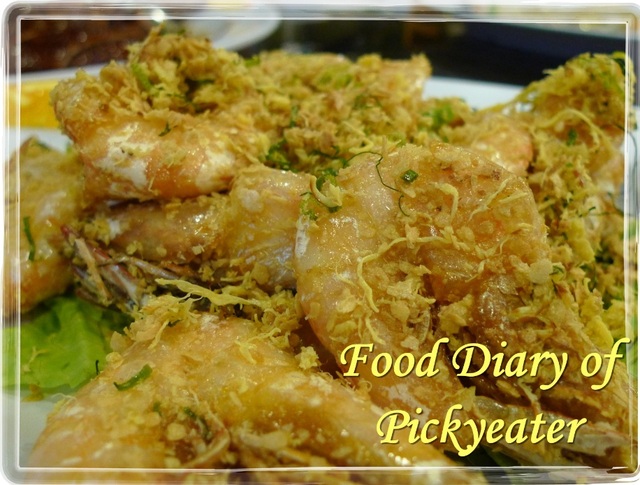 Steamed red snapper the Teochew Style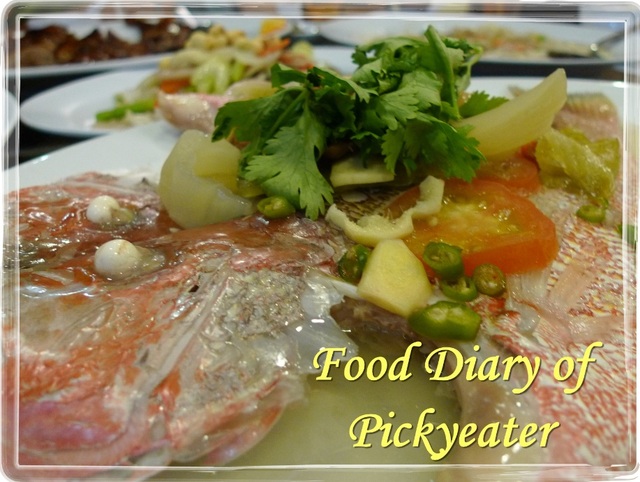 Stir-fry lotus roots with lotus seeds and assorted vegetables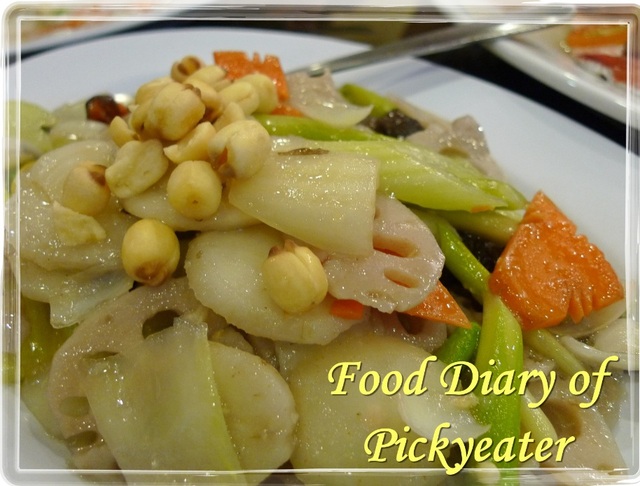 Braised spare ribs in claypot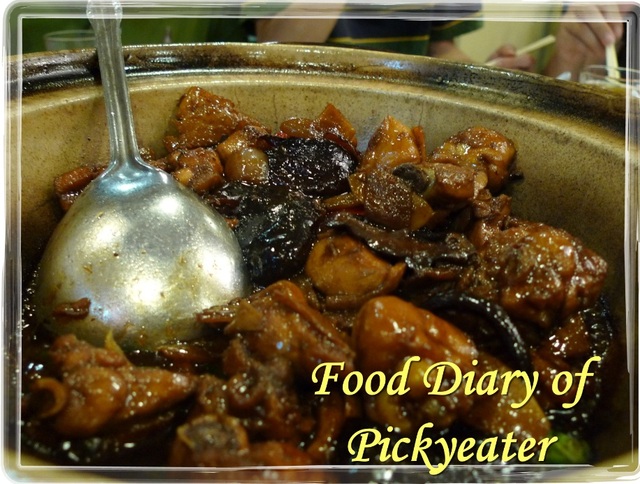 Braised homemade beancurd with sweet peas and carrots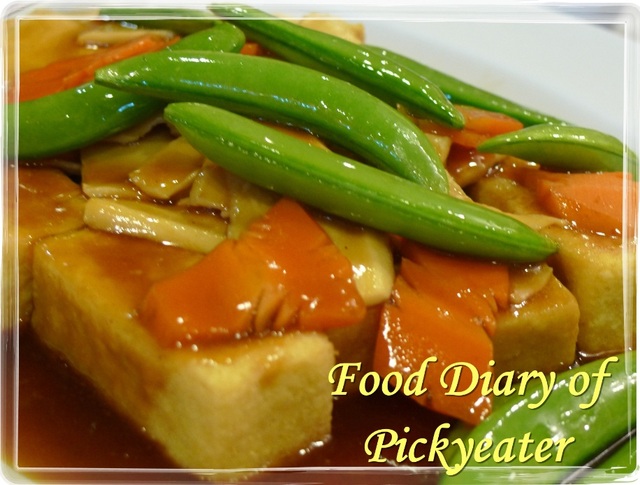 The chilled honeydew sago was the grand finale to the full course meal.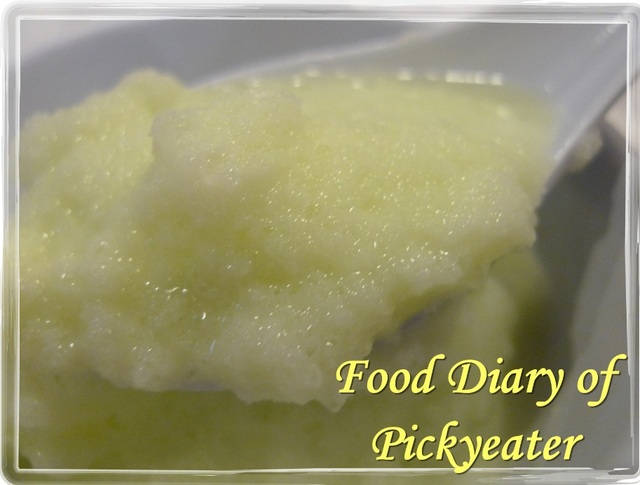 It was a major letdown though; as there was barely a hint of honeydew scent in it and all I could make out was spoonful after spoonful of shaved ice with milk.
Food was overall not too bad; perhaps it was due to the specially made dishes for our party only since it was on a weekday.
I was really stuffed; the servings were just too huge for everyone!
Improvement on the dessert is definitely needed; since they do host wedding banquets here too~