Before I say no to Japanese food due to the alleged radioactive contamination issue, I kind of momentarily forgot about the whole warning against my favorite cuisine and succumbed to the temptation at Sakae Sushi.
This is my version of the story; I had lunch with an ex-colleague at Sakae about a month ago, and it was then that I realized that I have not had salmon nor Japanese food for quite a while already (since my home dining episodes started).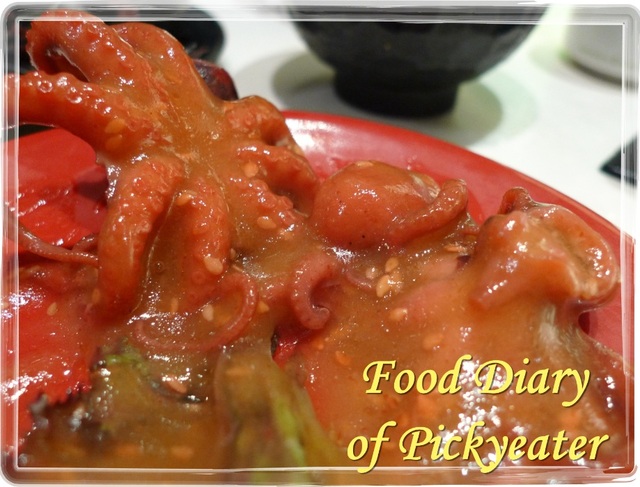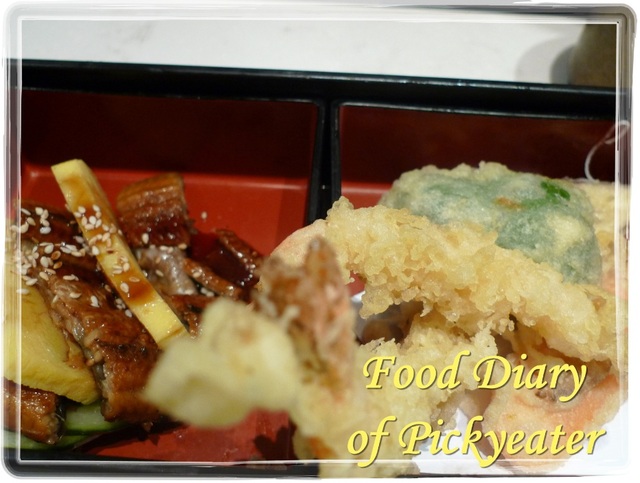 It has also been some time since I have stepped into Sakae Sushi and I was enticed by the alluring new dishes on their menu.
I have been wanting to come back to try one of their new dish on the menu, and finally, I have the chance, and yeah, it was right after the issuance of the radioactive warning (how smart of me, right?)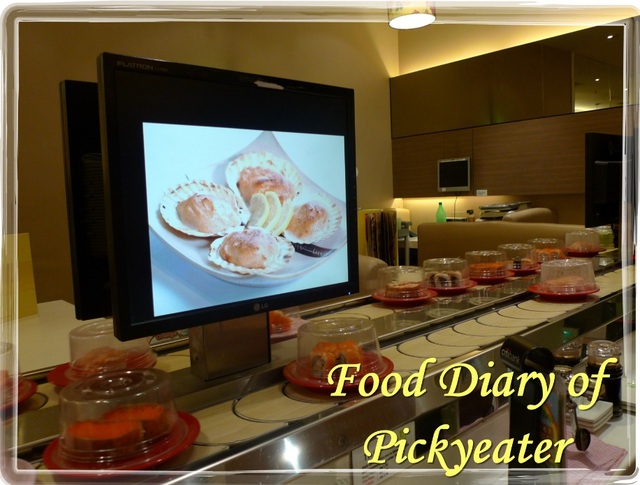 I was really early on a Saturday noon; and the place was just starting up.
It was just too bad for me that their system could not boot up and thus our orders had to be taken manually.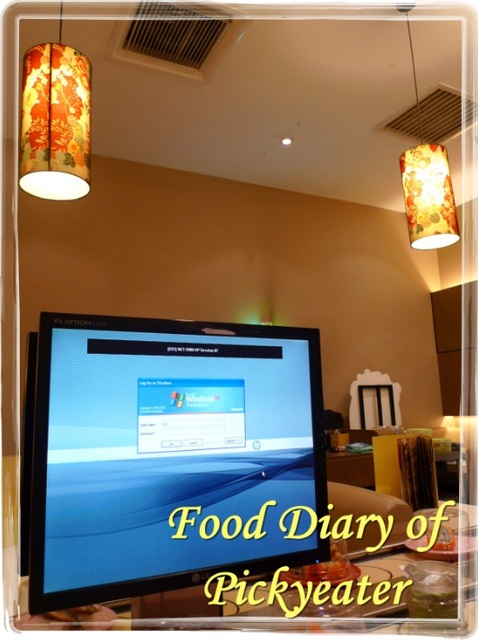 (their implementation of technology in their ordering system had always impressed me :)
Etiquettes of a Japanese meal:
1. Green tea (hot or cold as the beverage)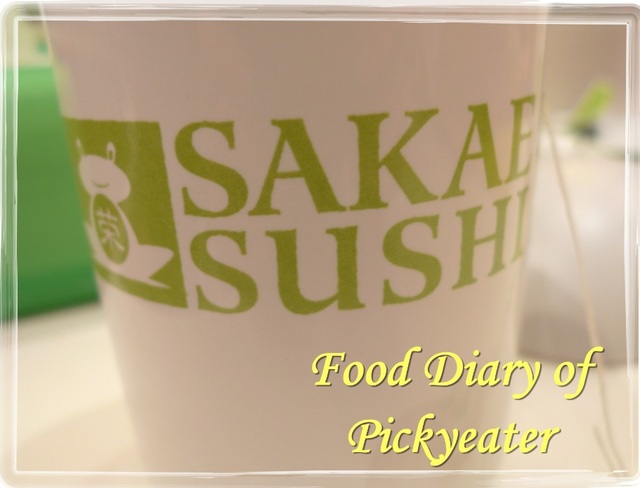 The Sakae sushi exclusive green tea; which is my favorite green tea too due to the unique and exquisite taste it leaves on one's tongue after consumption.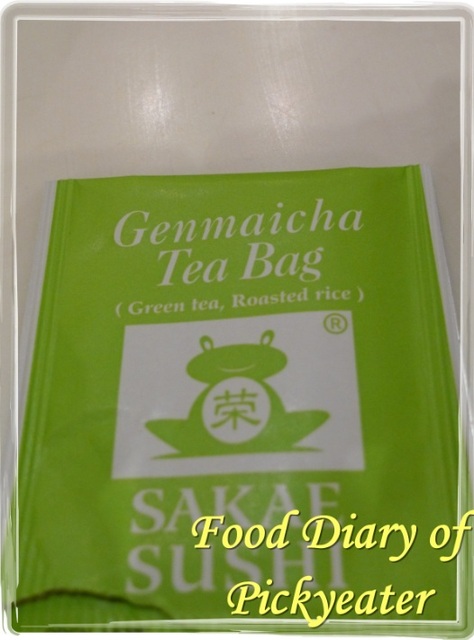 2. Wasabi and soy sauce (choice of sweet or salty) to dip your sushi in it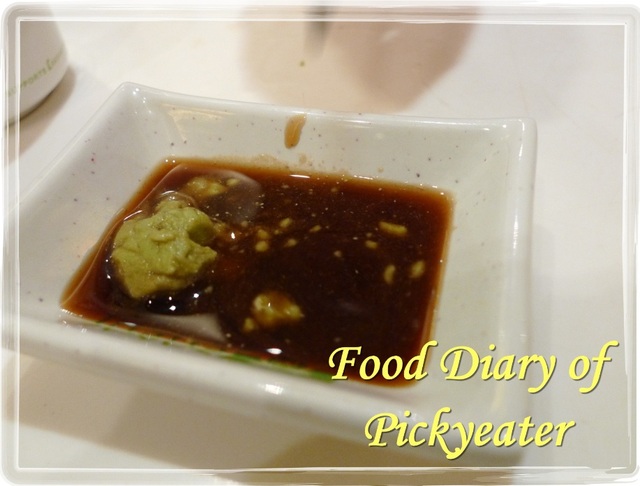 3. Never forget your chopsticks in any Asian meal!~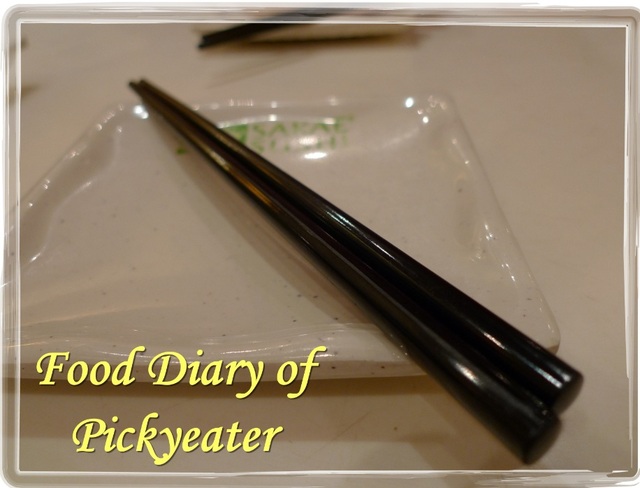 My must-have whenever I am in Sakae or any Japanese restaurant for that matter...
Salmon Teriyaki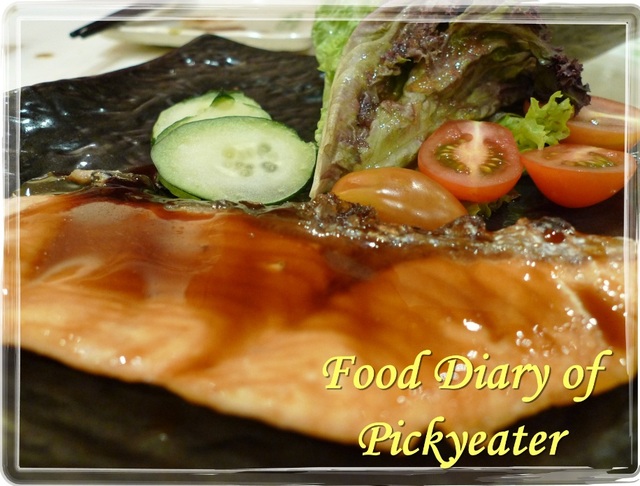 (Over the years I have noticed the significant decrease of the serving here)
This is one of my favorite fish, and it is a healthy choice due to its rich properties of Omega 3.
Chicken Katsu Don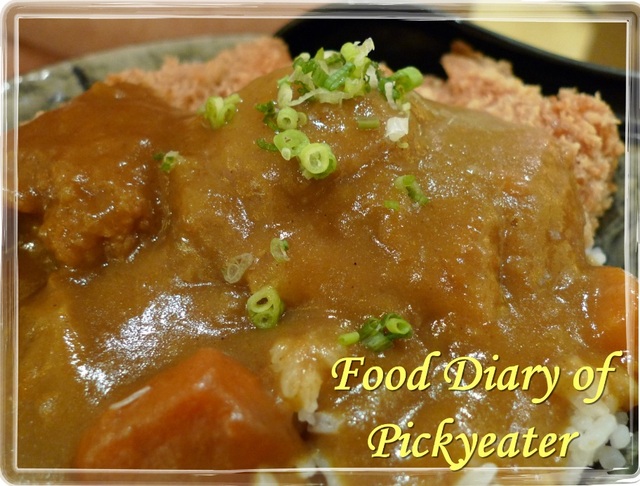 This is the star dish I have been eyeing from the menu and the main purpose of my visit to Sakae Sushi :)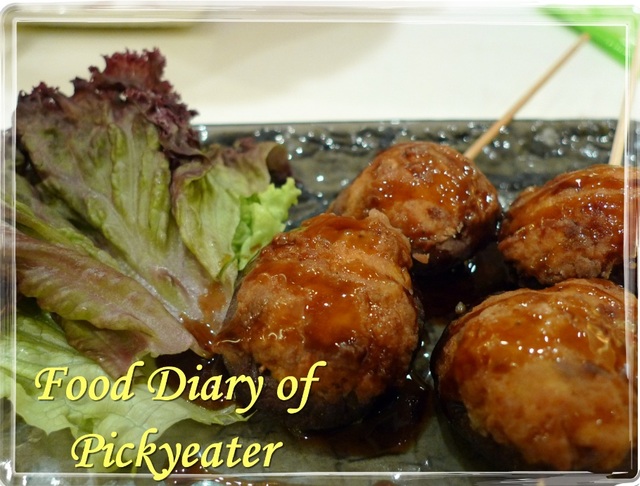 Stuffed shitake with salmon on a skewer (RM12.90) is an appetizer which was delectably good (well, at least for the mushroom and salmon lover in me).
Pricey yes, but the taste was good and had me wanting more.
There was an ongoing promotion for Citibank cardholders at that time; whereby the you could buy one maki and get another for free.
California Maki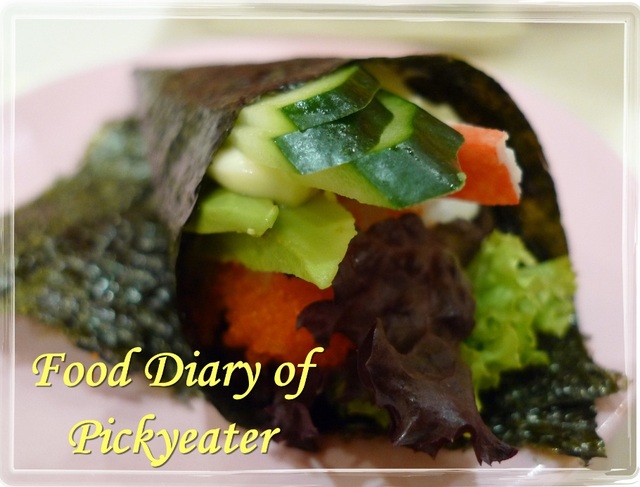 Soft shell crab maki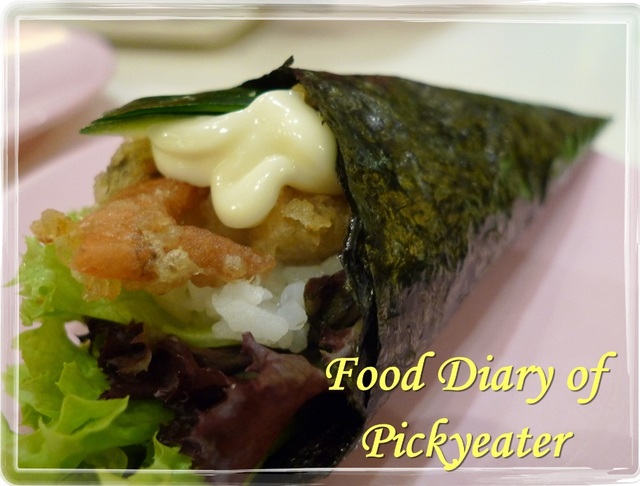 If you ask for my opinion, I don't think this is really good, and the serving size was just disappointing too. Well, I guess I can't ask for much as it was after all a promotional item.
It was just so unfortunate that my craving for Japanese food was recent and I was advised against the cuisine for a while.
In the meantime, do join in my prayers for the speedy recovery of Japan from the recent disaster, and may they be blessed with clear skies soon~