My favorite time of the year; after Christmas (that is) is of course the very day that belongs to me and me alone!
It was such a lovely treat to be able to celebrate with my family back at home and coincidentally it was also the birthday of my ex-boss, colleague and a good sista-pal of mine:)
Wow, and to add to that, another gal pal of mine also got hitched on that very day this year...haha, so you can imagine how eventful it has been!:)
I had a treat from my bro and of course mummy and daddy at The Ship for lunch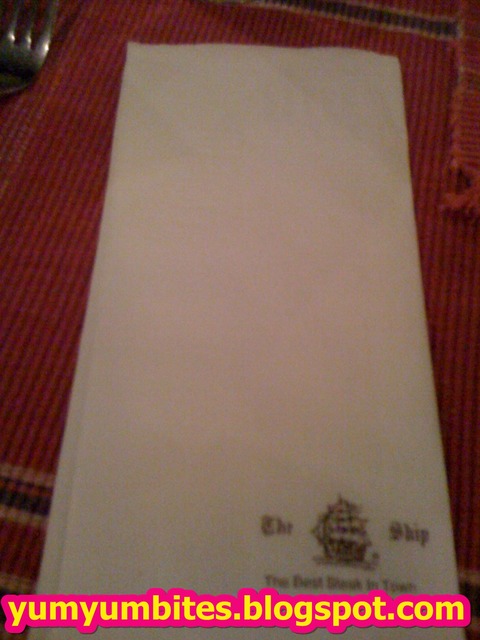 They have already put up the CNY deco to usher in the New Year:)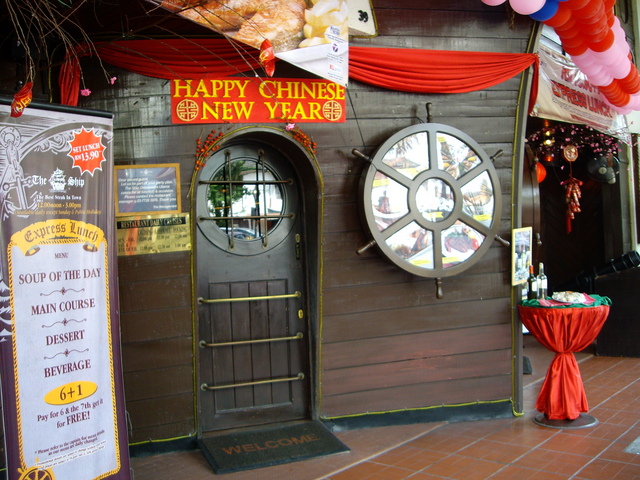 It was such a cool escape from the scorching hot sun out there!
The dim lights were not too kind to the camera though:p
There were set lunches available at RM13.90++ with a daily option of 2 main courses, a drink and a dessert.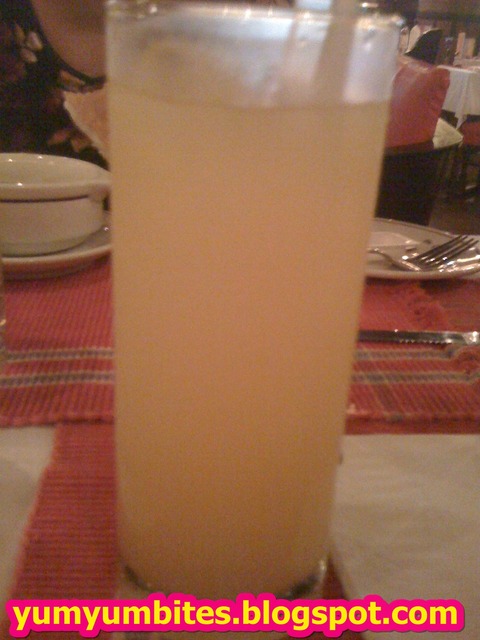 The sets are different on each day; so refer to the menu:)
On that day (Saturday), it was either Black Pepper Steak or Seafood Fried Rice.
The Seafood Fried Rice was actually not too bad; and my mummy enjoyed it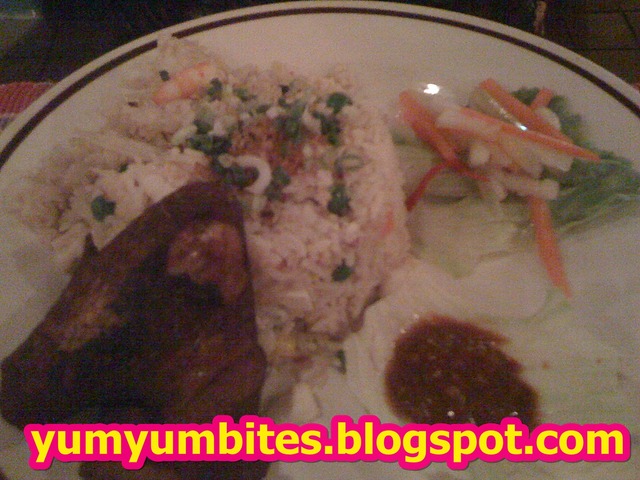 The Black Pepper Steak, on the other hand, was not up to the expectation.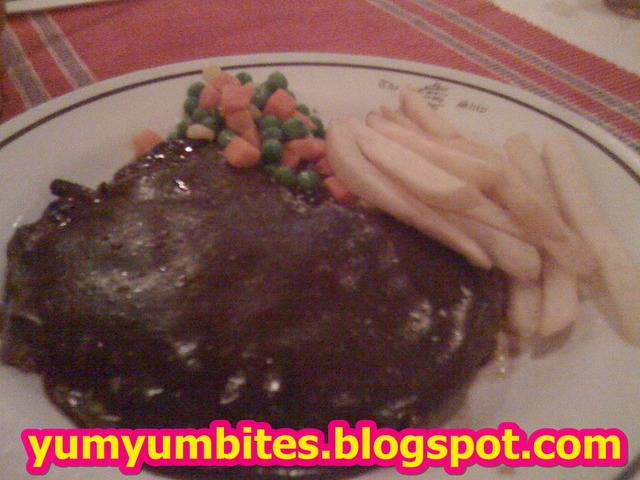 According to them, the meat was rather coarse and definitely not tender.
As for me, I had the Seafood Platter (RM33.90)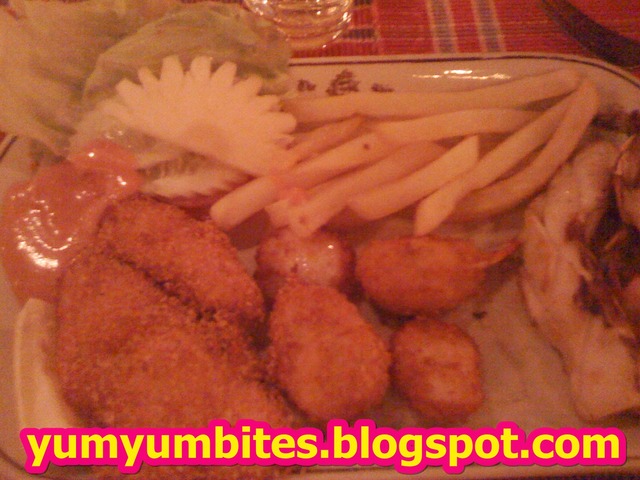 Frankly, I was kinda disappointed with the quality of this as I was expecting a really nice platter of fish fillets, cuttlefish, tiger prawns.
Well, this platter does contain them and also my fave scallops (one of the main reason why I ordered it in the first place) but I found the taste slightly below average.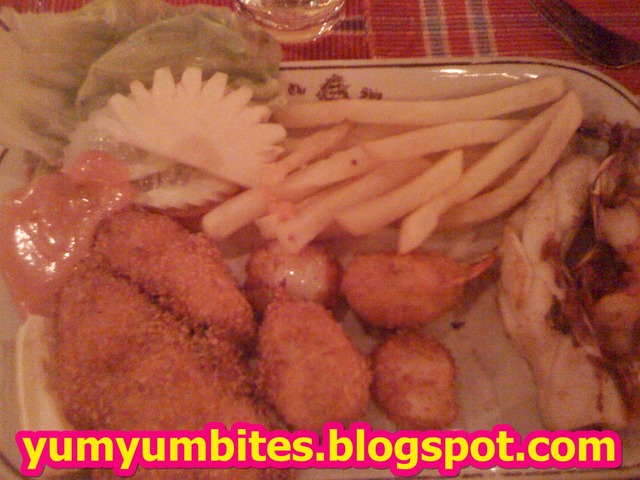 I think I still prefer the Seafood Platter at Victoria Station:p
Dessert for the day was guess what?
Papaya; a few slices of them on the plate...hahahah:)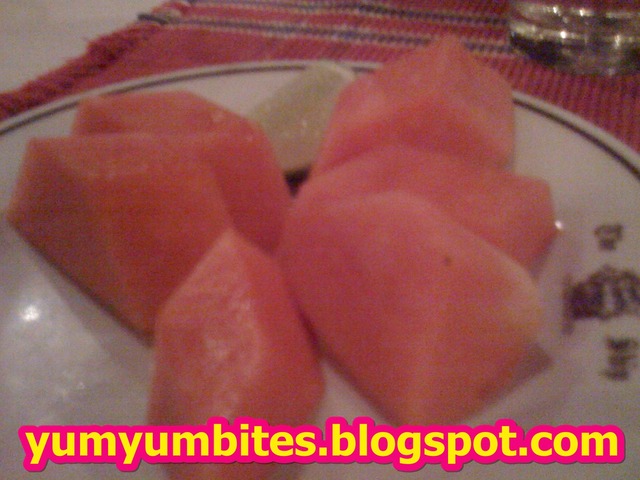 Overall, I just find the quality of The Ship has plummeted over the years and it's kinda disappointing as I've always liked them.
Anyway, another unfortunate thing happened whereby I fell sick on my birthday...sighs; after lunch and dinner was, needless to say, had to be postponed since I had to have something plain and simple... *Groans*
Anyway, thanks to my wonderful bro and family for making it a beautiful day for me!~