When you bring up the topic of Mee Goreng, it is a common term to link to our local mamak stalls in Kuala Lumpur.
However, if you are in the Pearl of the Orient, most Penangites will immediately tell you about the Mee Goreng in Pulau Tikus; or more precisely, along Bangkok Lane.
The stall resides in this coffee shop located strategically along the main road (the same road to the police station and facing the market)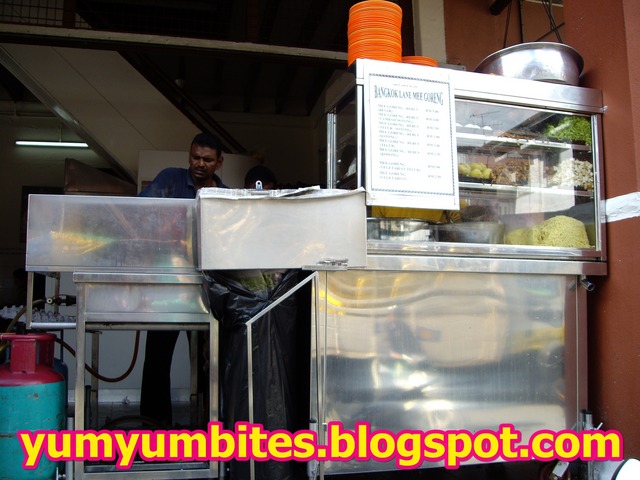 The coffee shop was pretty crowded during the afternoon; with local tourists and locals themselves who flock to the shop to get a taste of the famous mee goreng.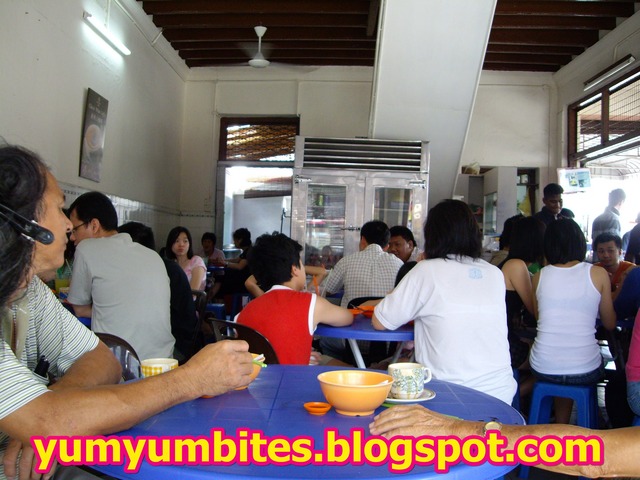 What amazed me was the fluent way these Indians speak in Hokkien when communicating with us on the drinks order!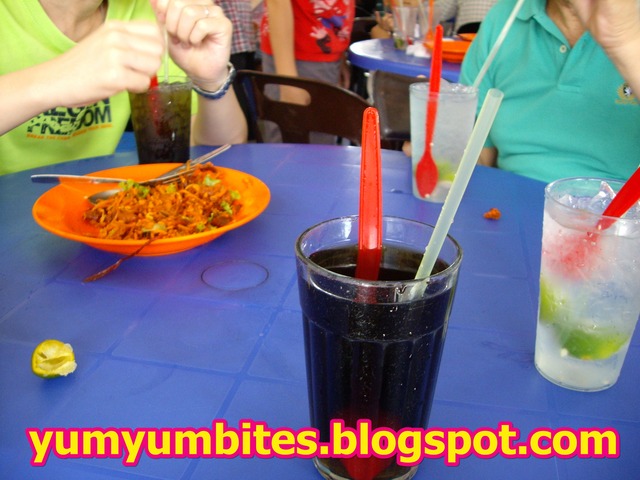 A glimpse of the chef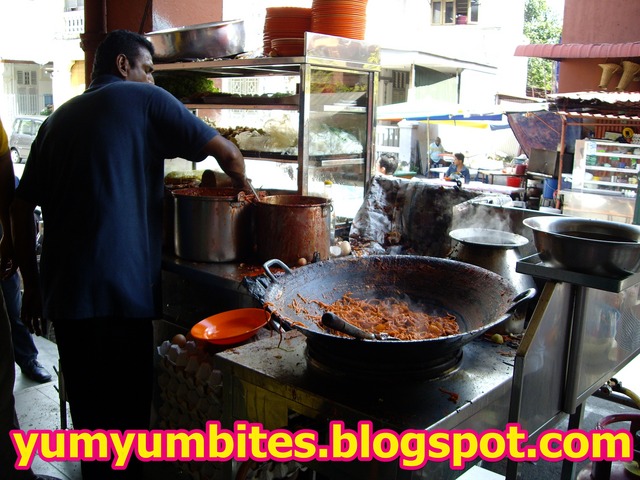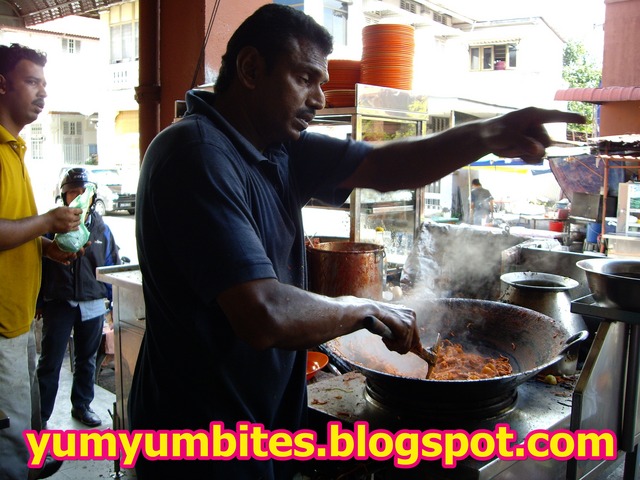 We had to wait for a while for our noodles to be served; so we quenched our thirst with the herbal tea, lime juice and coffee that we ordered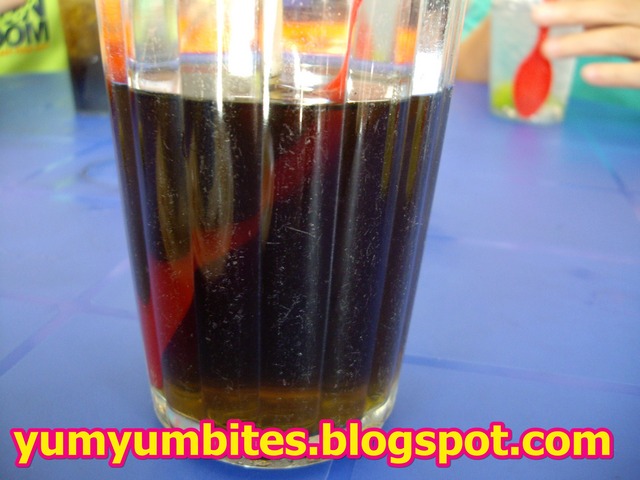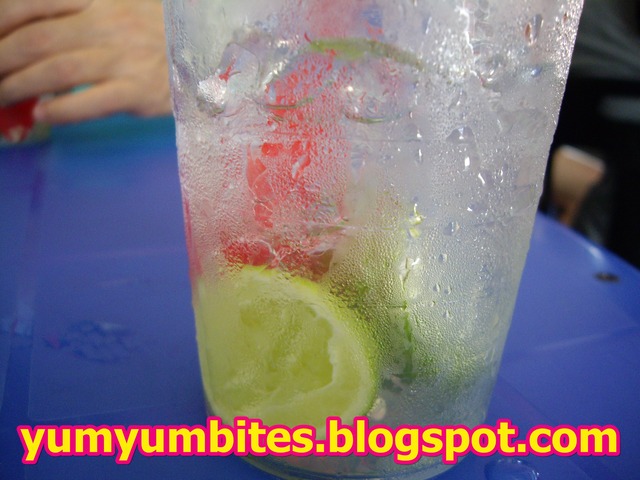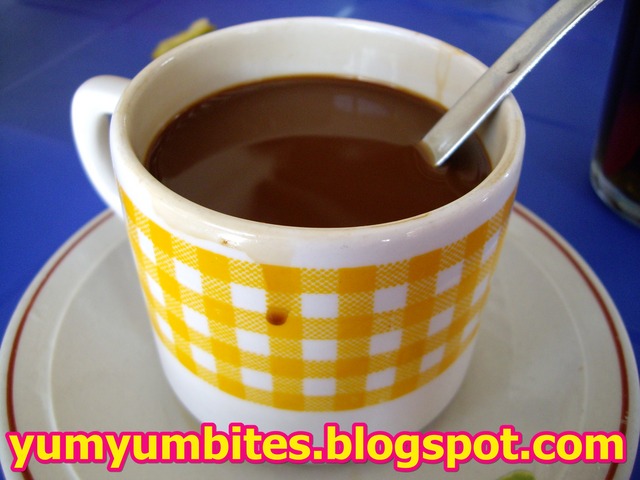 The Mee Goreng finally arrived!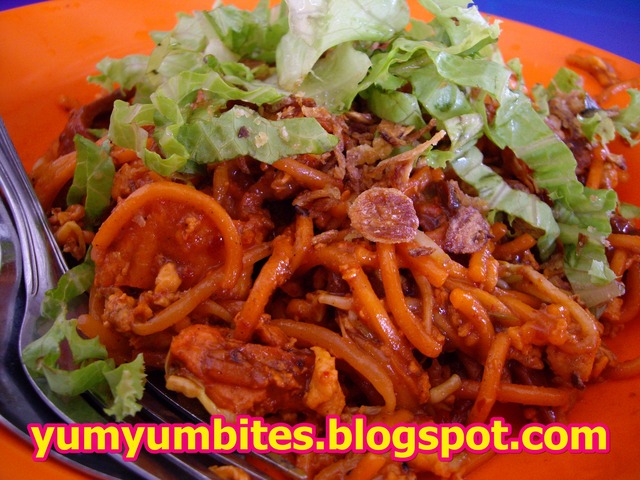 It looked too red to me! Like it was filled with some major coloring agent:p
Squeeze the lime juice into the noodles to eat it the Malaysian way!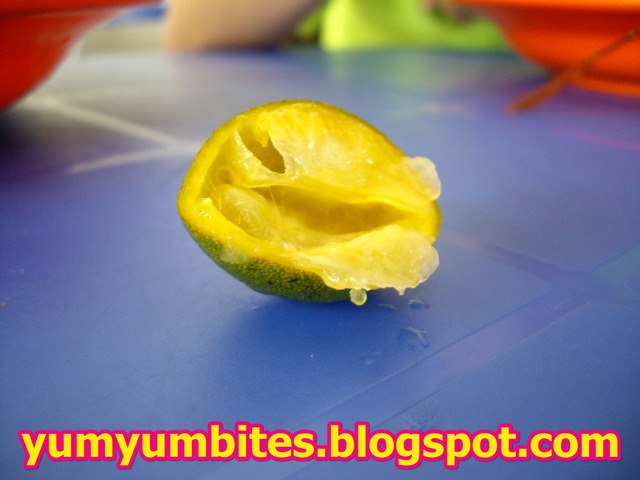 We took a bite each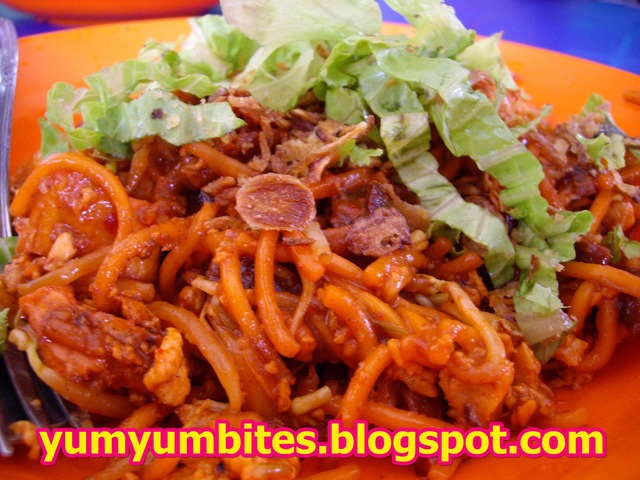 Ermmmm, honestly?
I don't get what's the rave all about as it is just plain average.
I think some Mee goreng tasted better.
I am not sure, but I think it was just like some plain noodles tossed into the wok to fry and fry, and it still lacked that ooomph (or you guys call it the 'Wok hei'?)
Mum says it's probably due to the large amount of noodles that he's cooking in the wok; just like people cooking at a huge function using those BIG woks.
The tastes will not be evenly distributed; or something along that concept.
No offense, I guess it didn't really suit our taste buds despite the fantastic reviews or raves we've heard.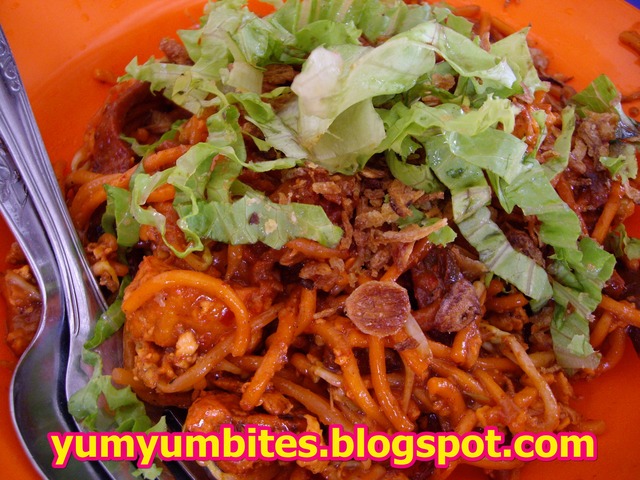 Not our cup of tea