During my trip to my friend's wedding in Johor Bahru (the one I couldn't make it to the pot luck bloggers' gathering, sorry!), I was introduced to this pan mee in town by my friends who used to study in Johor.
Warning: I am going to do a very blind-mouse introduction here on this pan mee due to the following reasons:
1. I didn't sleep at all the night before the wedding day upon late arrival at the airport
2. It's my maiden trip to Johor and I know nuts about the roads here
3. I was too busy chit-chatting and laughing to my friends' jokes to pay attention (it's been a while since these gatherings, you know)
4. I am not a big fan of Pan Mee
5. I don't come to Johor that often
So bear with me while I share with you the pictures and tasting experience.
The only information I can provide on the location is that it is located in the center of the town where there are lots of shops. (I know, lame kind of info)
The shop is specialized in Pan Mee, and I think in Chinese, they called it the specialized Pan mee supplier.
(Rings a bell somewhere, any Johorean bloggers?)
Alright, since it was a raved about pan mee in this region, each of us ordered a plate/bowl. You can opt for the soup or dry version.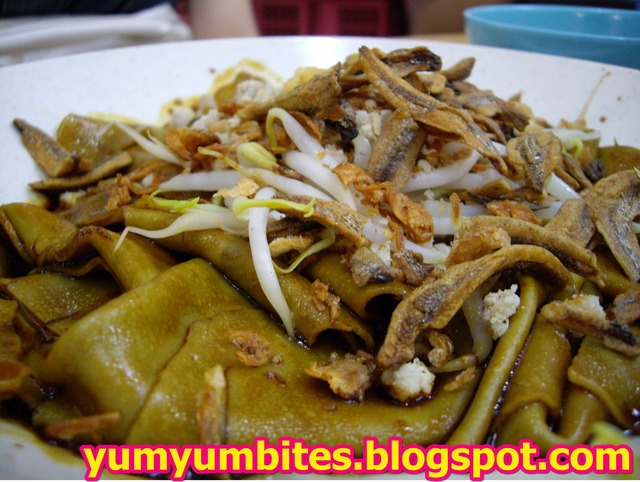 There are also the different types of ingredients you can choose from the menu for your pan mee; i.e: spinach, turnips, etc
The dry version; with the flat pieces of pan mee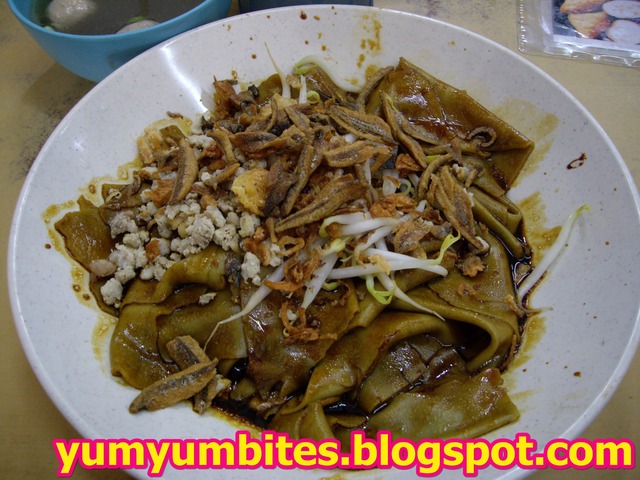 This is the thinner version and the pan mee slices are green due to the spinach ingredient used to make the noodle.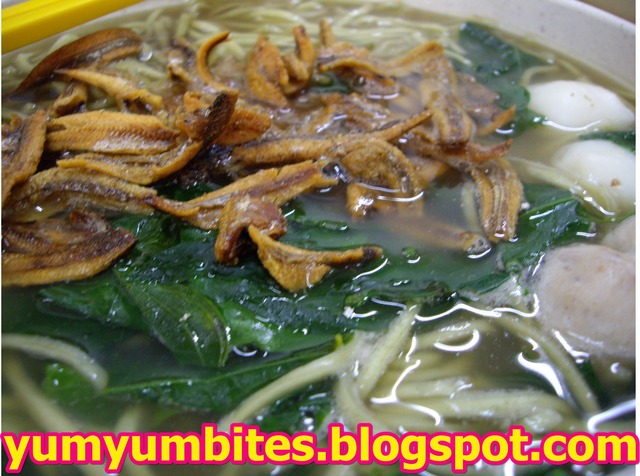 Taste wise, I found it on the mediocre side.
They favor the loading of the deep fried anchovies (ikan bilis) atop the noodles and according to my friends, the anchovies were actually their hot-selling addition to the noodles.
Personally, I found it rather salty though:(
The soup was pretty bland; but I have to say the portion was not just generous; it was humongous!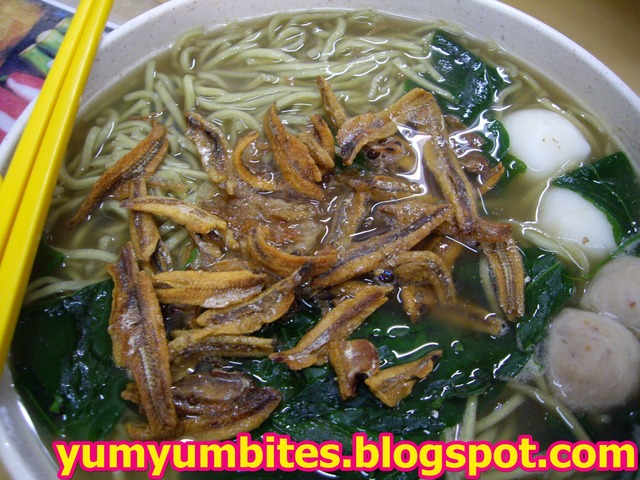 I would say it's pretty worthwhile for RM4 per bowl.
We ordered side dishes such as yong tau foo and fish fillets.
I forgot to take the pictures due to the chattering:p
Warning: Due to our huge group and we were split into 2 different tables, the restaurant took advantage of the situation and doubled our orders.
We were also at fault for talking too much and thought that the numbers of orders were correct.
However, we had a hard time finishing the food and started to blame each other for ordering too much.
The bill came to about RM130++ for our group of 11-12 pax.
I don't know whether this is the best pan mee in Johor, but it's definitely the most expensive to me!
**By the way, is there any Johorean bloggers who can confirm on this shop?
I just realized that I don't recall any Johorean flogger here....correct me if I am wrong.
Hmmm, just a thought...just a thought, maybe we can arrange a trip to Johor one day...hehe, what do you all say, floggers?
Just a thought though....