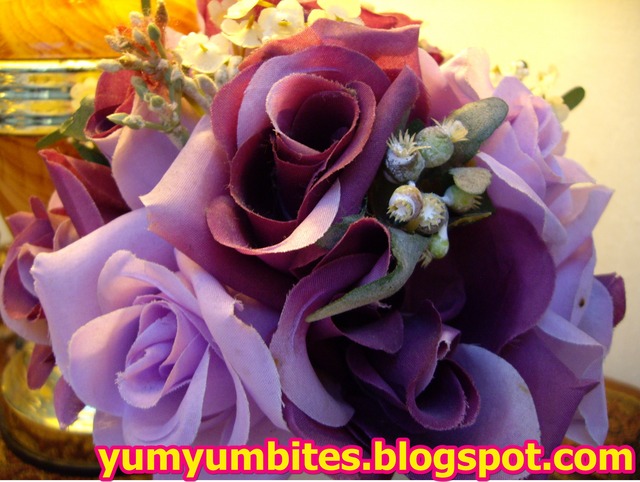 It's been a while since I have been to Little Cottage along Burmah Road which happens to be the one I was impressed with compared to their new outlet along Gottlieb Road.
It could be the atmosphere or the taste of the food served, I still prefer the old branch standing among the pre-war shophouses along the busy road.
Little Cottage is one quaint little cafe which serves nice western food at a reasonable price.
In the afternoon, they serve set lunches ranging from RM9.90-RM19.90 which include a soup, main course, and a dessert.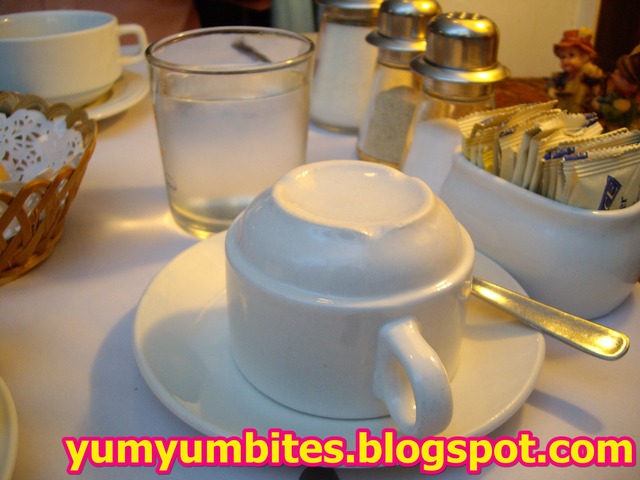 Rather convenient for working people like us, don't you think?
As usual, the set lunch started off with your usual bread and butter - the essentials for a western set meal
These are really soft buns; fresh from the oven!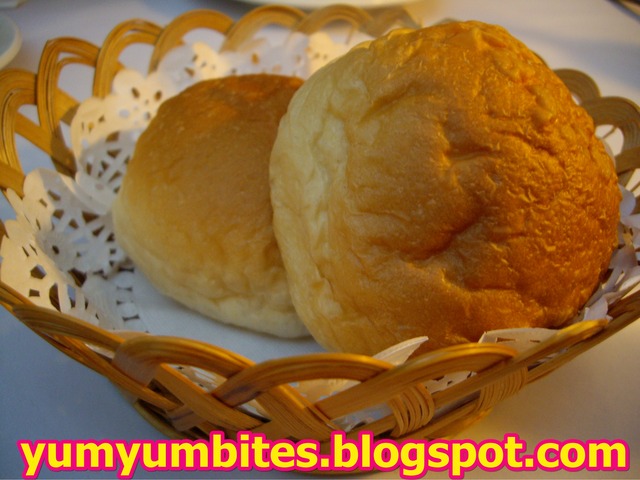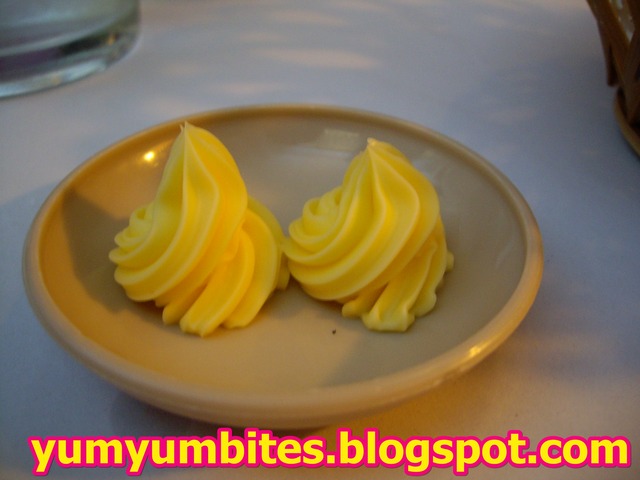 Next comes the soup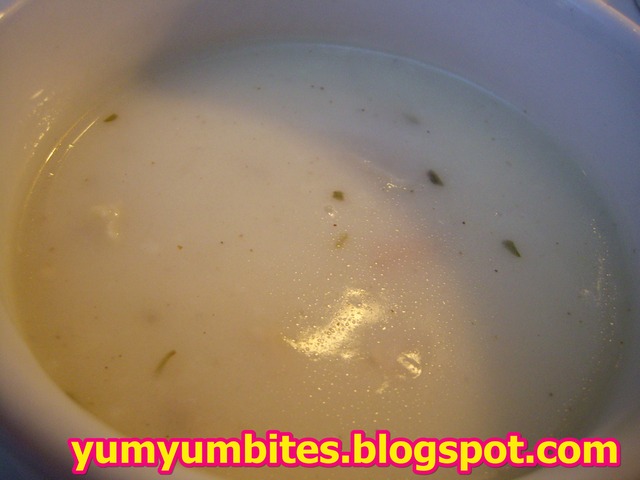 I find this rather a flop; as I could barely taste what's the soup all about.
It could be mushroom soup; but it was really disappointing!
We even thought it came with these 'additives' out of nowhere!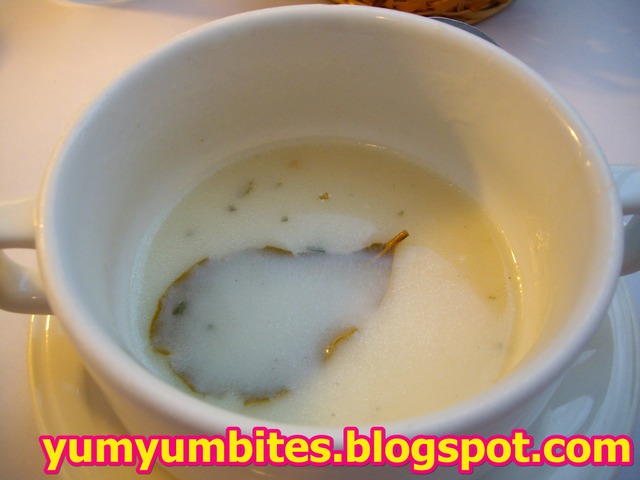 The waitress, when summoned, explained that these were leaves used in the cooking of the soup.
Well, whatever, I am still skeptical
Main course 1: Baked fish in Little Cottage Style (RM19.90)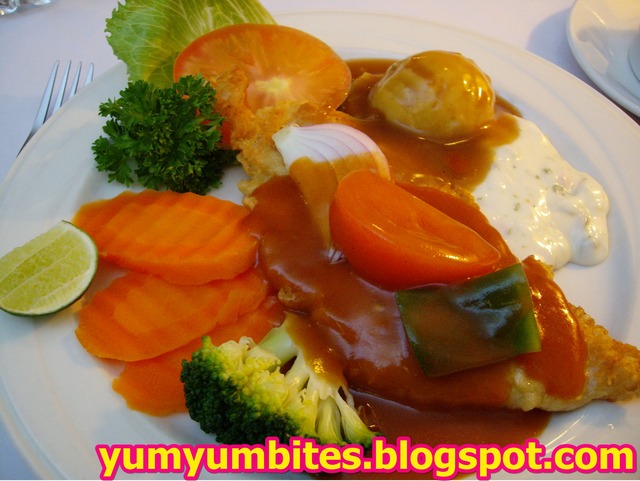 The fish fillet, was as I remembered, tender, juicy and succulent.
It went very well with the sweet and sour sauce; the special Little Cottage signature sauce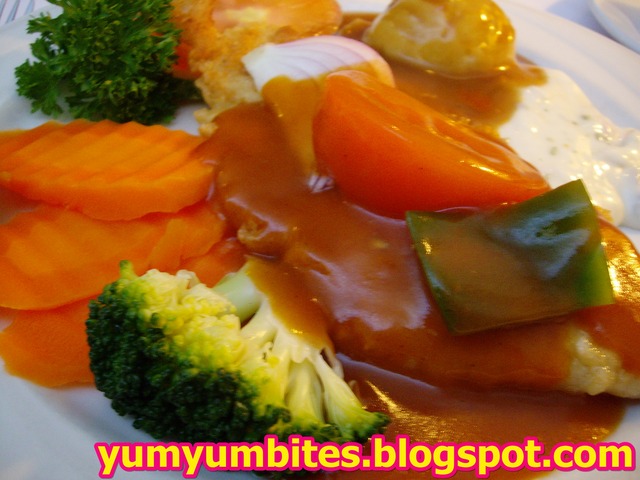 Main Course 2: Fish & Chips from the RM9.90 selection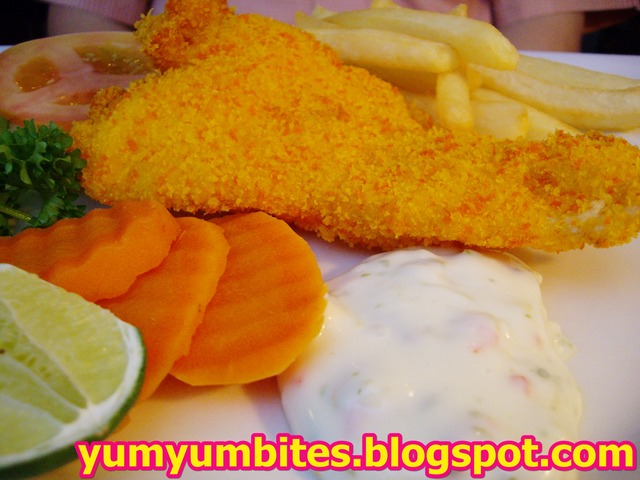 It was rather a significant difference in the size of the two distinctly priced set lunches.
The price determines the portion; which I find quite honestly, not so professional:(
Tastewise, the deep fried fish fillet was rather enticing to the taste buds too (to be fair in my opinion)
Dessert was Chocolate and Vanila jelly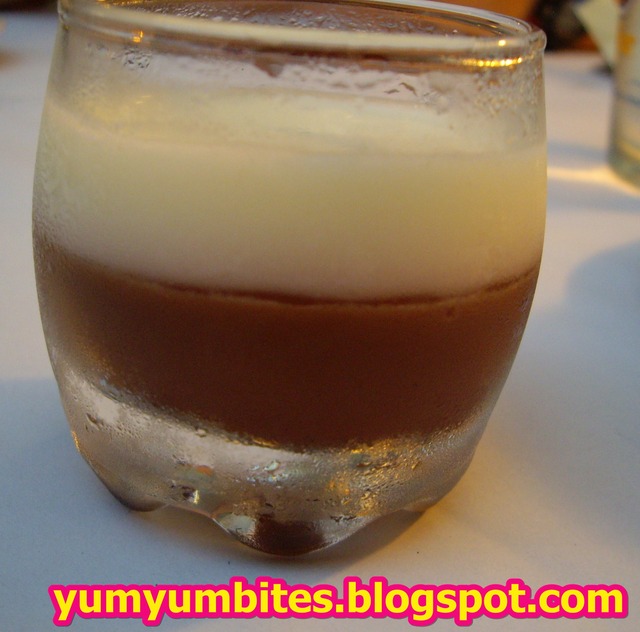 It was definitely a delightful touch of combination to the jelly finish to our lunch!~