Wang Zhao Jun is named as one of the four beauties (most beautiful ladies) in ancient China, long before our time. In fact, she remains a legend to this day and continues to charm descendants with her name that some decided to take a different twist with her name by naming a shop after her.
No mistake, if you come across a shop named Wang Zhao Jun, do not mistaken it for a beauty parlor or a cosmetics dealer as it is neither but a famous eatery serving purely fish with carbohydrates.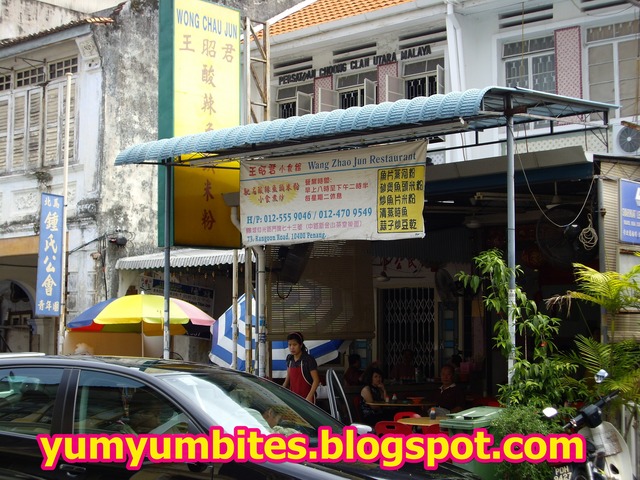 Located along Rangoon road, which happens to the neighboring road to the famous Lorong Selamat, this shop is tucked in one of the corner facing the busy Macalister Road and it promises only fish with any carb serving of your choice; be it mee hoon, hor fun or koay teow (all made from rice flour)
This shop has established her own name in the media as well; being featured in their unique product which they so proudly displayed in the shop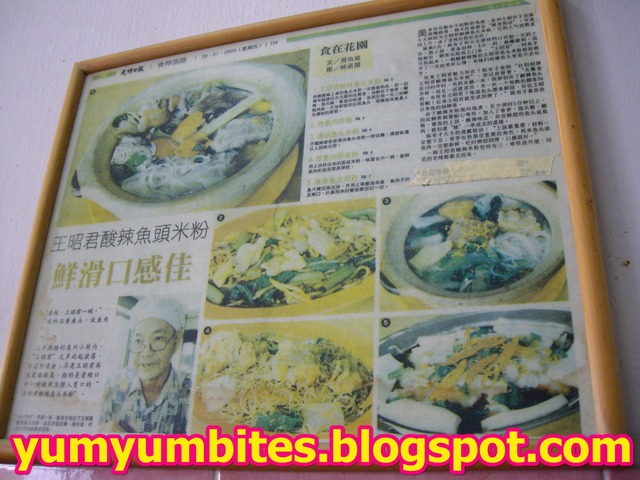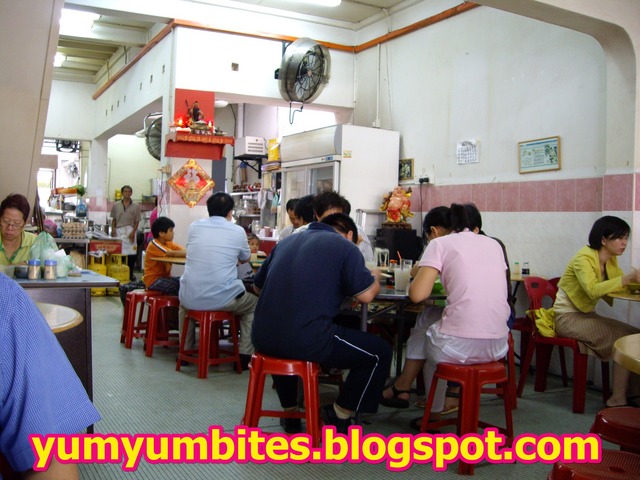 When you step into the shop, you will probably think that this is no different from any other coffee shops you walked into in Penang but you are in for a surprise as their menu only lists one thing, fish and the styles in which it is served.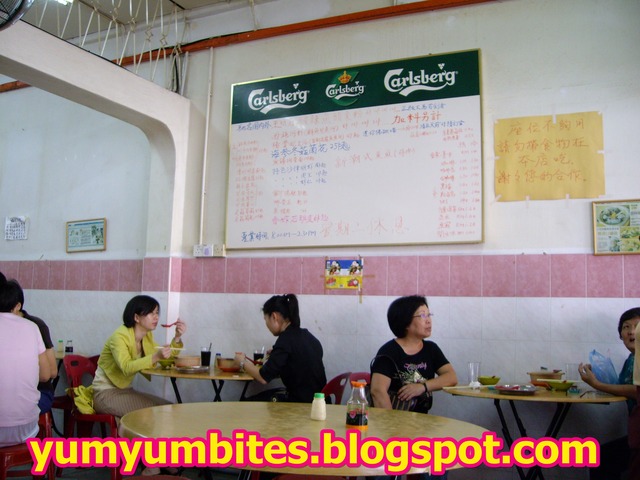 The options include clear soup served in claypot, tomyam or dry with soy sauce.
Three main serving styles with the same fish, to go with three choices of carb serving.
It is not too complicated, and it makes life easier to go along with these choices, doesn't it?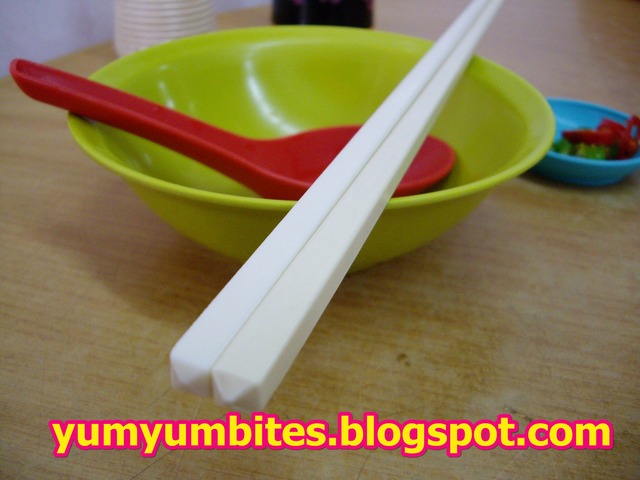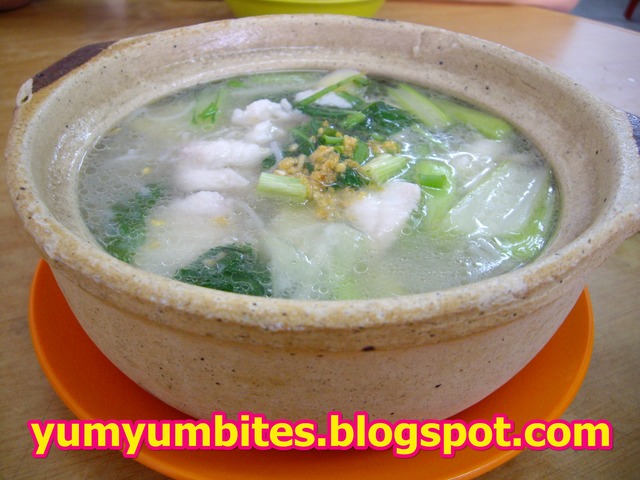 Their Claypot meehoon with fish in clear soup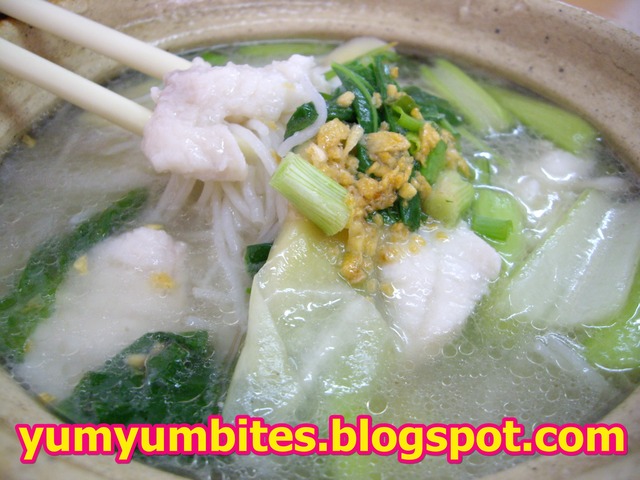 Fish fillets were fresh and in generous sliced portions, it was succulent and juicy!~
It probably tasted a little bland with the mee hoon, but the fish was clearly the winner as we chose the non-fried version of the fish.
The serving of the mee hoon was also a sizable amount, and it was a nice hot meal to have to warm up your stomach.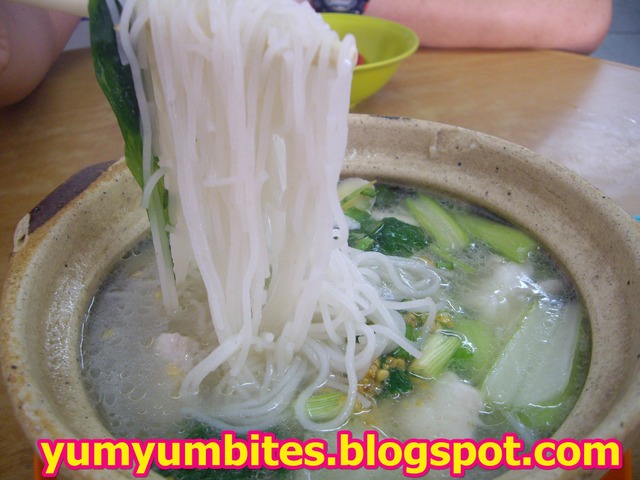 Fish with Hor Fun (a type of flat rice flour noodle) served in soy sauce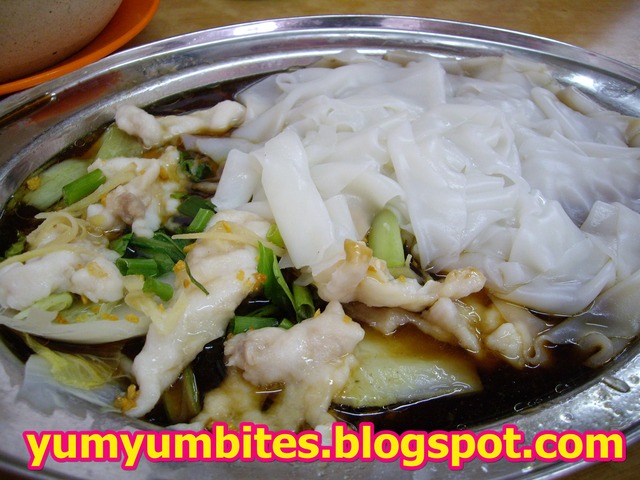 Another winner as the hor fun were smooth (though not silky smooth like those found in Ipoh) and the fish, again, was fresh and tasty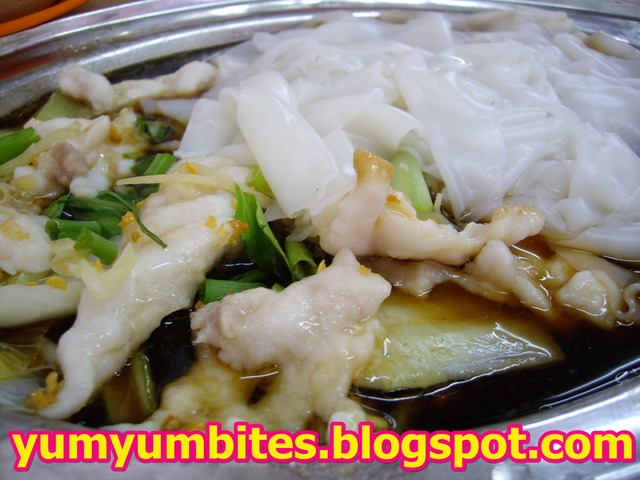 Simple and yet, it was appetizing and yummy!~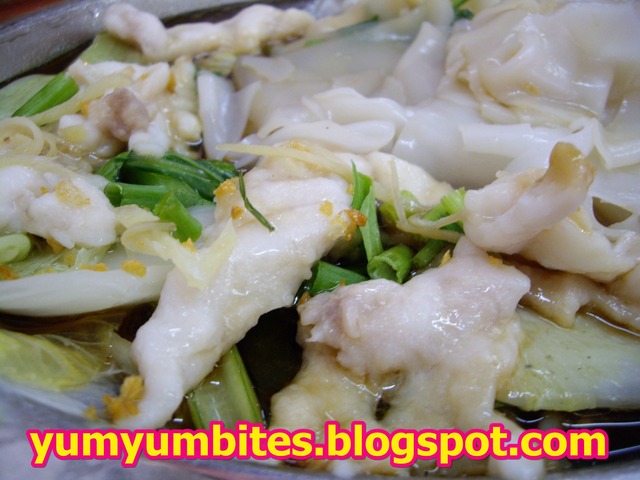 Best of all, it's healthy for the brain!~
It gets really crowded during lunchtime on both weekdays and weekends, as the operating hours are from morning to mid-afternoon only.
So, be there early but don't worry, the wait won't be too long
Any one wants fishy fish?