I didn't mean to take a break away last week, but I was tied up with a lot of stuffs and I was also experiencing some technical difficulties with both my software and hardware that was somehow causing a lot of problems when I was trying to post entries into my blog, well, a long story.
I will start with a simple post; to introduce this extremely popular cake from Japan which can be found in some of our local bakeries of late; the Osaka cake.
I have previously posted about this cake earlier this year (read it
here
).
When I was in KL, there is this local bakery that I like and I did know the boss quite well which was quite a plus as she would often introduce me to the newest items available for sale in the bakery whenever their creative juices flow.
Their recent addition is this Osaka cake.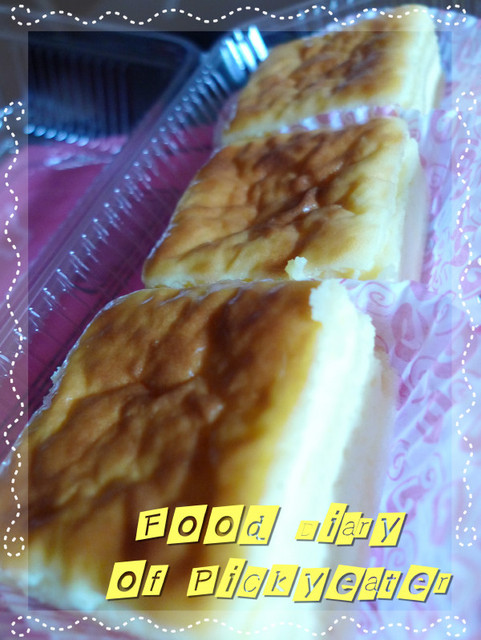 The soft sponge cake may appear a little like cheese cake from appearance; and there is a layer of fresh and light cream in the middle (a little like the cream puff) which just oozes into the mouth when you take that bite.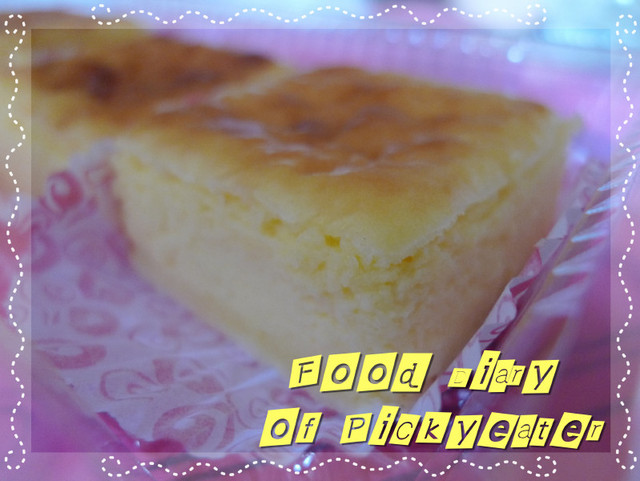 Comparing to the other version of
Osaka cake
I have tried previously, this is a slightly more moist and softer version and it is supposed to taste better chilled.
There is also less amount of cream in this version; which makes it more appealing.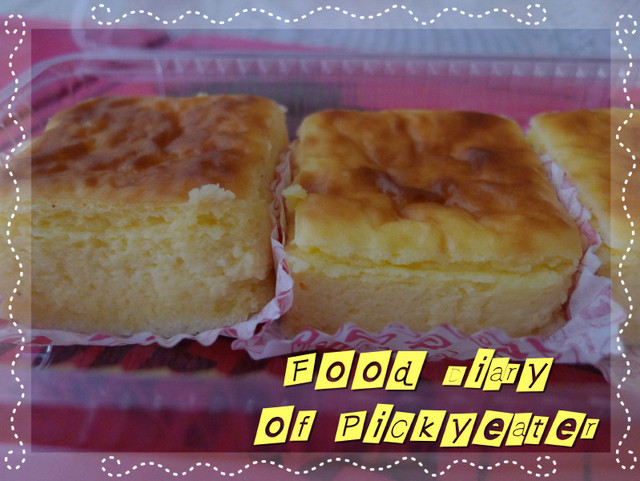 Have you come across this cake before?
What are your thoughts on this?