Eating out can tantalize one's appetite as one thinks of the many options out there to choose from, but at the same time can also be a daunting task as one gets entangled in the web of options and making that decision on where to eat; especially when a group is involved.
Well, even when it's only the two of us (my hubby and I), we are always asking each other that question, "Where should we go today?" or "What do you feel like eating today?"
It is just like an endless ball game that we throw at each other and these are the times when the good old usual haunts come into the picture.
I have previously blogged about this hidden Chinese shop tucked away near the Tanjung Bungah market/bus station which serves good home cooked Cantonese/Chinese dishes for dinner and is quite popular with locals and tourists alike.
Our parents enjoyed the food at this place and occasionally we would drop by for dinner.
Dishes that we would order are as the following:
Claypot tofu (MYR12.00)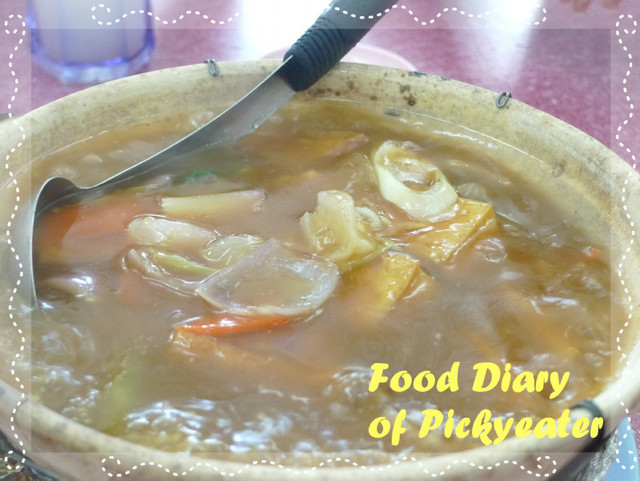 This is one of our personal favorites; especially for tofu fans like me and I always request for the local tofu version which comes with the white tofu. I mean, I know there are not many who are fans of tofu as some of them find these protein-packed curds too 'healthy' for their tastes, but never for me.
I love the claypot version because they are always bubbling hot when it is served, all the better for its taste!
Stir-fry Spinach with garlic (MYR8.00)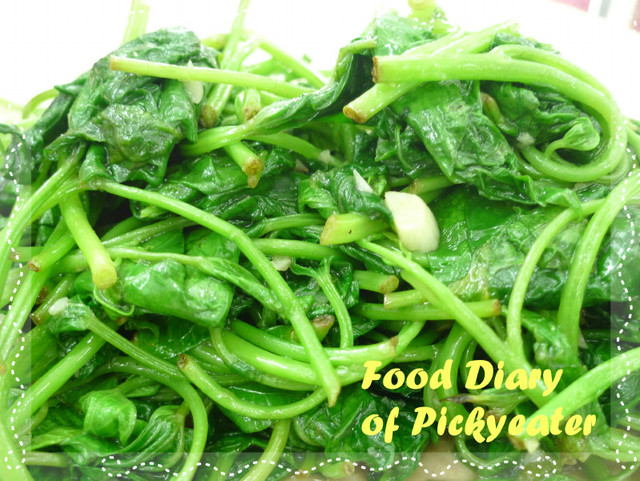 Who doesn't like Popeye's power food, hands down? This is a crunchy, leafy and dark green vegetable ensured for calcium and magnesium intake, and now I sound like a dietitian but really, I love this vegetables!
Deep fried mantis prawns with dried chilli/Kungpow style (MYR12.00-15.00)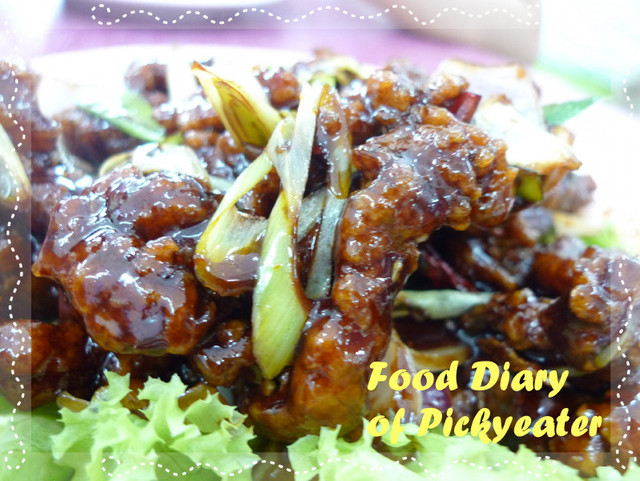 Another of my favorites; in fact I am really craving for this right now and have been for weeks but somehow, it is getting harder and harder to find this in any restaurant without being 'butchered' for its price.
I love the version served by this restaurant; which maintained the freshness and the softness of the flesh and yet remain crispy with a little spicy taste on the outside.
I think there are only three places that I can truly say satisfies my taste for this dish.
Finally, one of their very own signature dishes is the
Fish Curry (MYR25.00)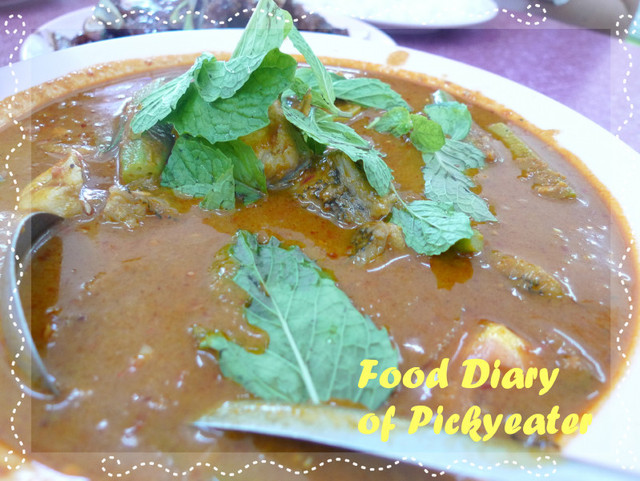 This is the most expensive of the lot; mainly because it is their signature and also because they are using the garoupa fish and we requested for the fish meat and not the head, thus the rise in the price for this dish.
For the curry lovers; mainly my dad, brother and hubby, they enjoyed the aromatic flavors of the curry and the best way is to mix the rich tastes of the gravy with the white rice which makes the best combination for them.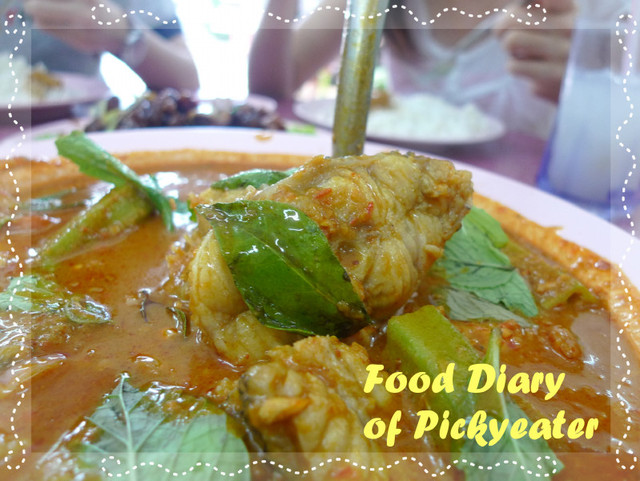 The fish fillets were generous in its portion immersed in the curry cooked with okra and basil leaves and whets one's appetite for more servings, and it is no wonder this is the pride of their kitchen and also one of the reasons they became famous among the locals.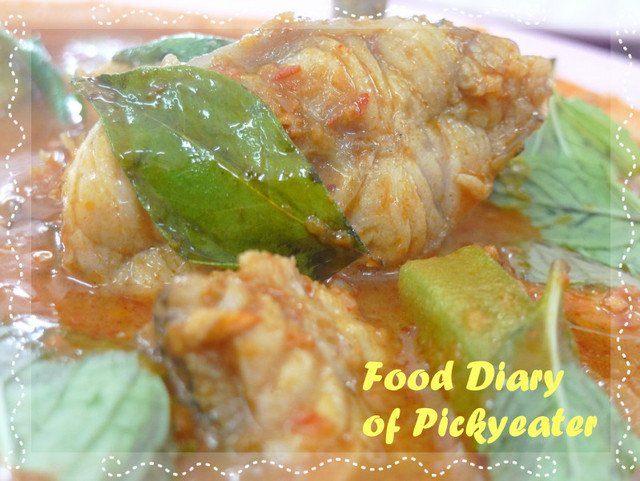 Now that I am done posting these photos, I feel like driving to the place for dinner and enjoying all these again...hmmmm.....