My second post for today; to compensate for the low level of blog activity this week due to being sick and weak in bed for the past few days.
To continue on the topic of eating out, there is also another post that I have found from my piles of photos in the hard disk (why do all bloggers have backdated photos that they forget to post anyway?), one about a Chinese eatery set up within a temple in Balakong, Cheras.
This place is always crowded and we do drop by for dinner occasionally when I am home visiting the parents.
My mummy loved this dish, and you would probably remember this from one of my previous posts
here
;
Braised tofu with pumpkin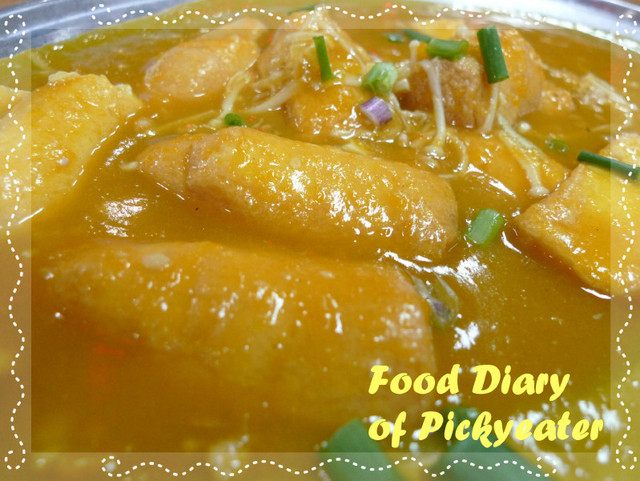 A golden color with the blend of pumpkin and enoki mushrooms, garlic and spring onions as gravy over the silky smooth and aromatic Japanese egg tofu ensured this a sure winner with almost everyone at the table; even if there is one who is not a fan of pumpkin.
Stir-fried Water Convulvus (Kangkung in Malay) with onions, fried chili and shrimp paste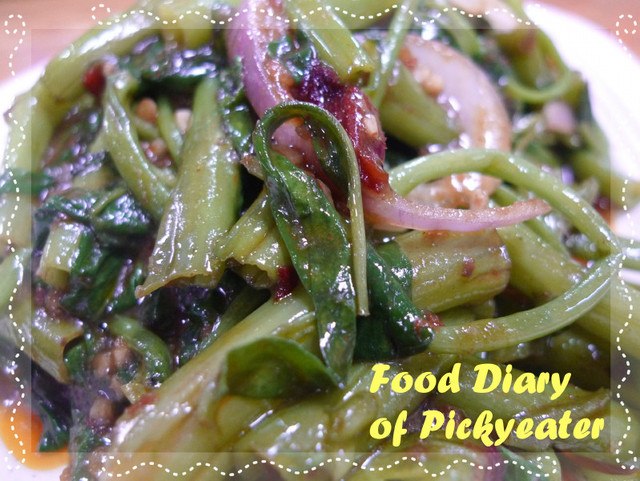 Stir-fry Squids with sambal/dried chili paste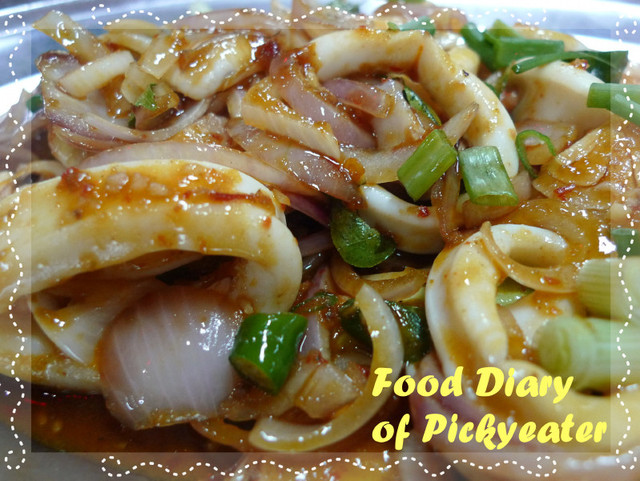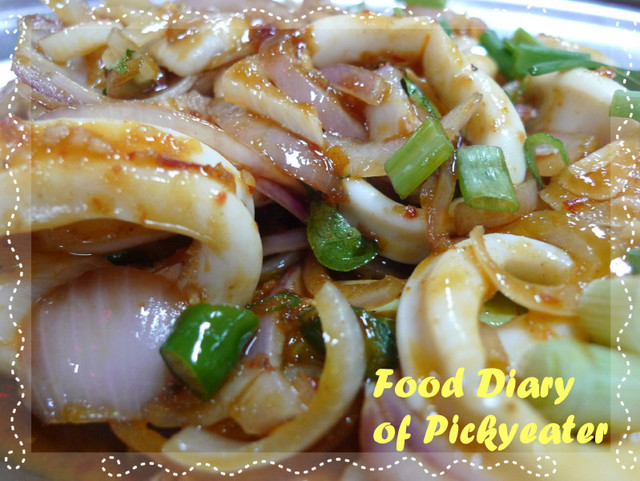 An appetizing dish with the fiery taste from the chilies and the crunchy taste from the juicy squids; a must-order for seafood fans like me!:-)
Steamed talapia with fermented bean and chili sauce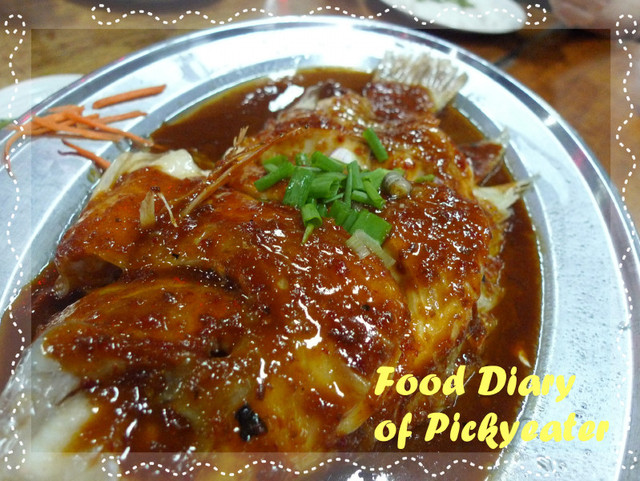 Boiled spinach with ginger and wolfberries in supreme stock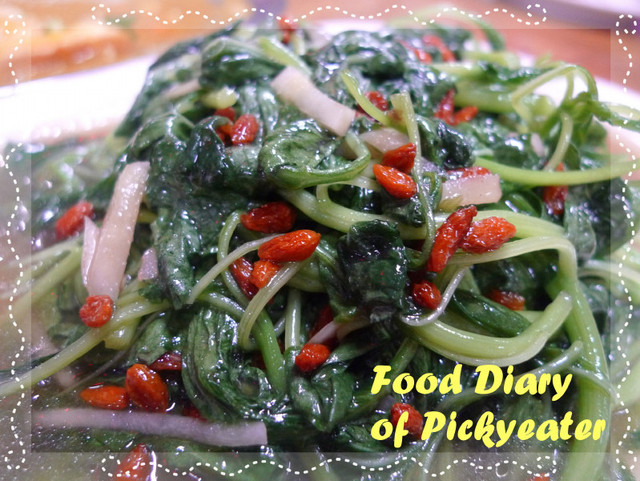 Lemony fried chicken; or Fried chicken served with lemon sauce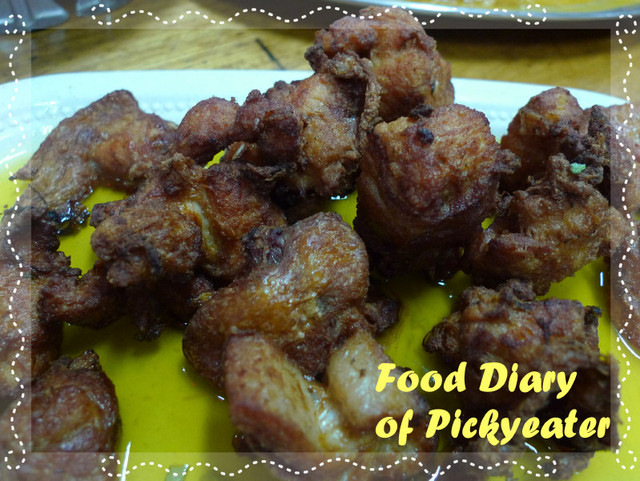 Sometimes eating out doesn't mean Western or fine dining, even home-cooked style dishes work the trick too...especially when one is too lazy or just don't know how to cook.
So, we leave it to the professionals to do the job....and learn....slowlyyyy.....