To celebrate my dearest mummy's birthday, we brought her to Manhattan Fish Market in Mid Valley as she is, like me, an avid fan of fish; especially fish & chips.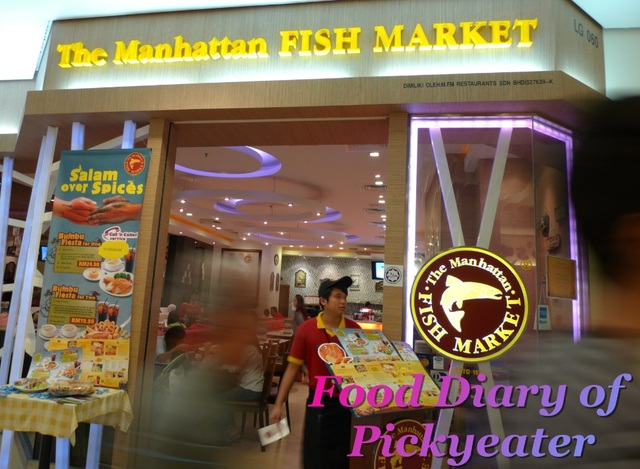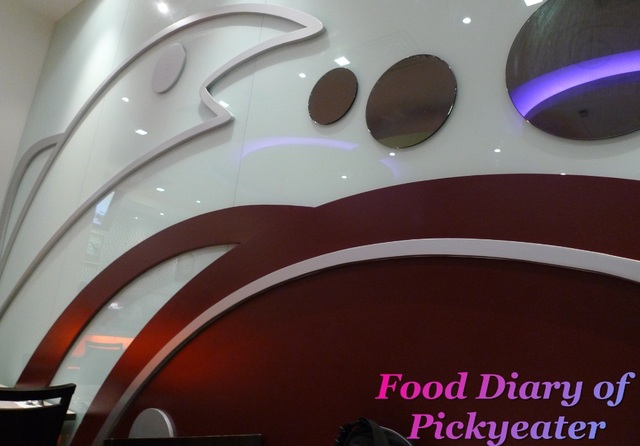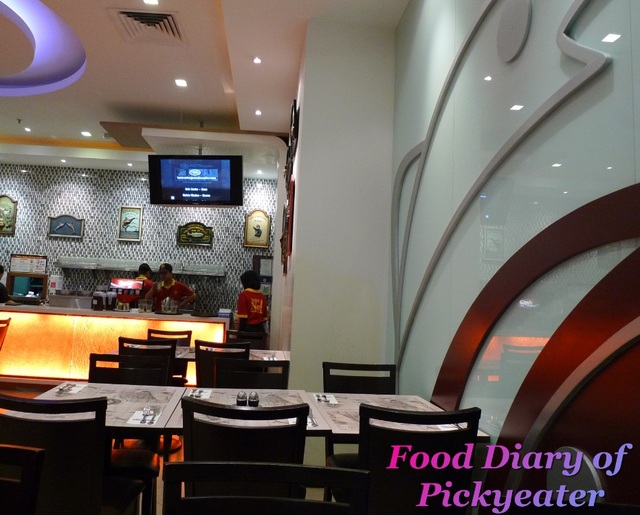 MFM, in conjunction with the Hari Raya Aidilfitri celebrations during that time, was introducing new choices on their menu which adapted the local Malay tastes into their signature platters.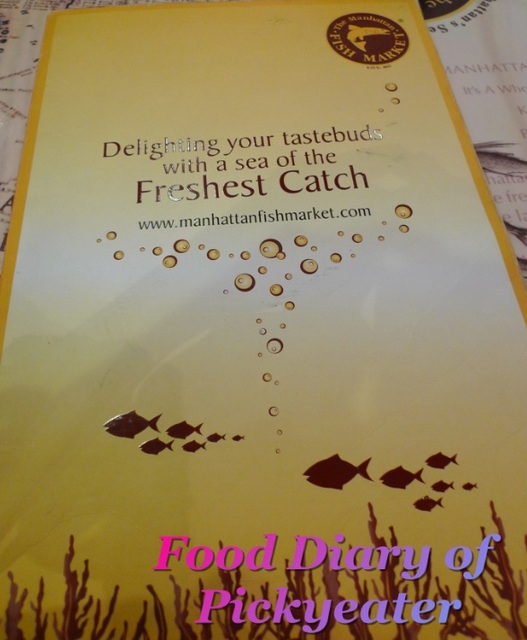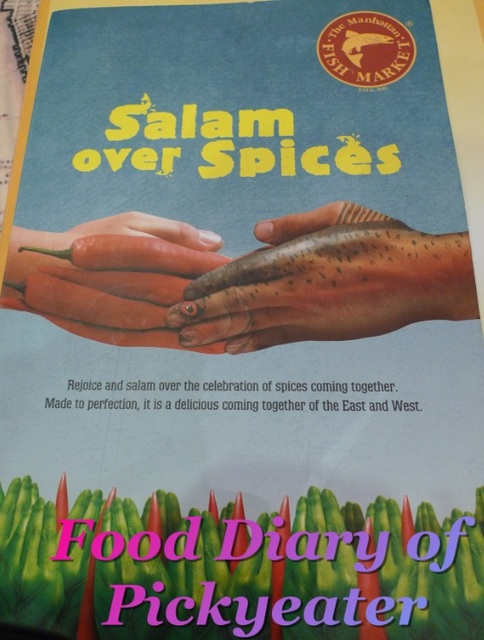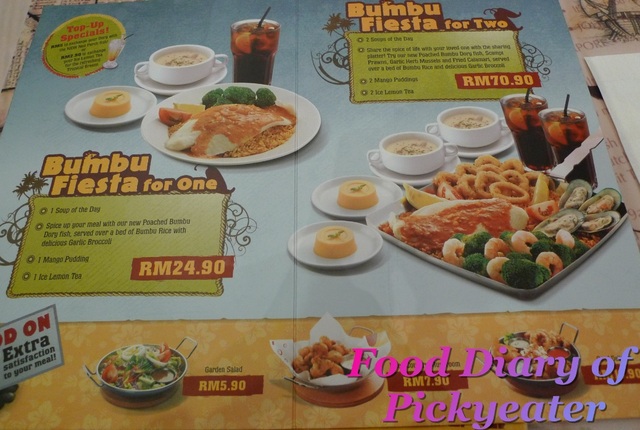 Since there were five of us, we have decided that it would be easier to just order those platters to share.
I guess we overestimated ourselves as Bro opted for two big platters and one side dish to share.
The sharing platters, as you know, comes with sets of soups and drinks and desserts as well.
Mushroom soup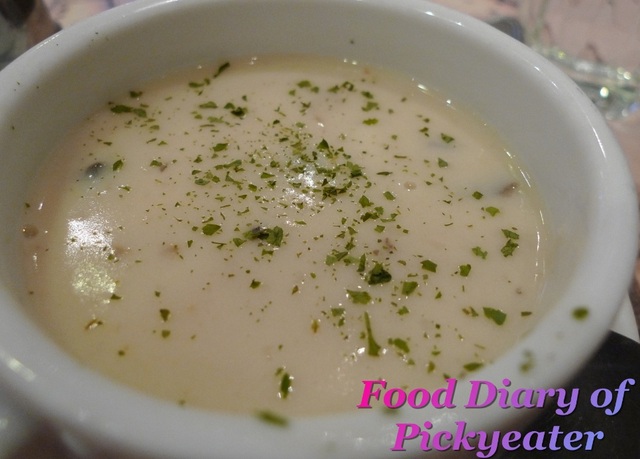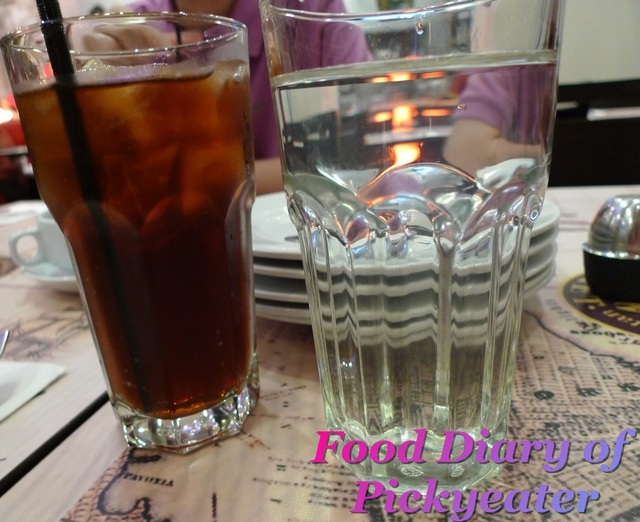 Seafood platter (~RM49.90)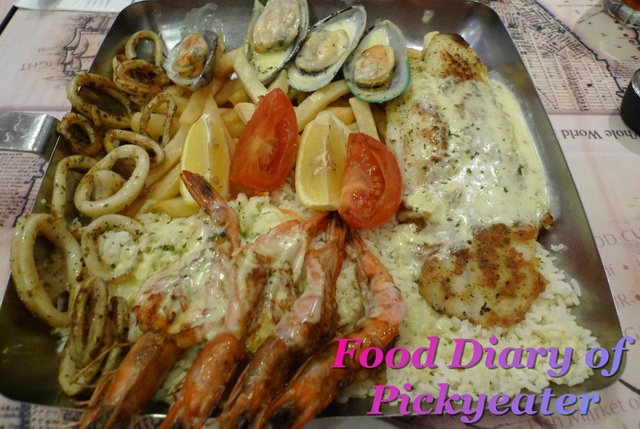 This is for about 2 pax for sharing, I think
Spice Platter (RM70.90)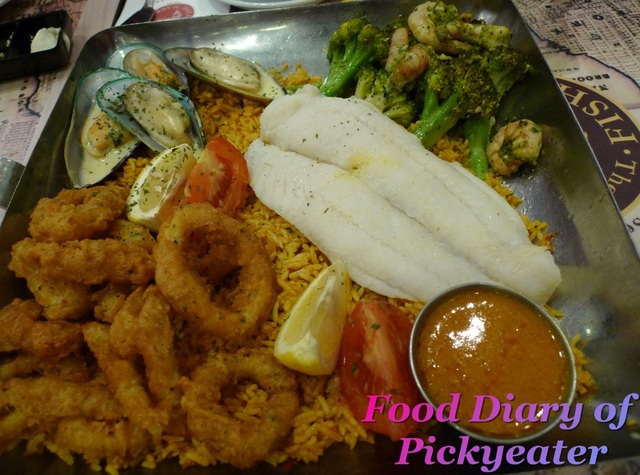 There were not much difference between the two; except for the rice and the serving gravy
We topped up an additional few bucks to order the Fried Combinations at only RM5.90 (NP: RM10.90)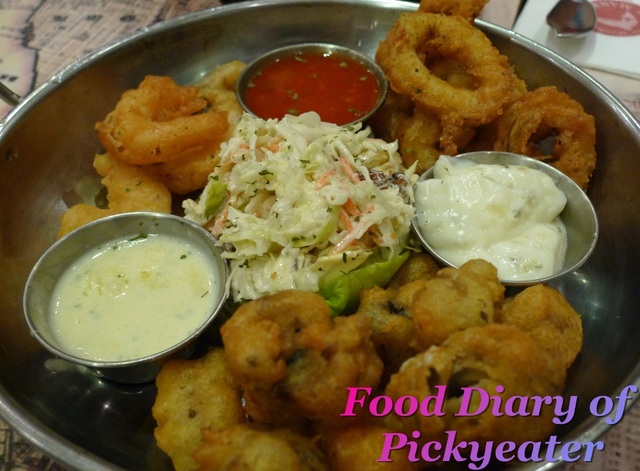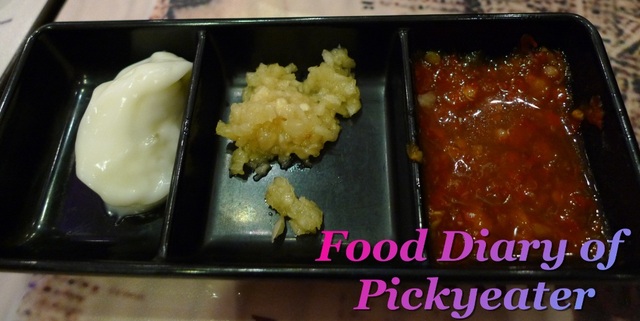 It consisted of deep fried mushrooms, calimari rings and prawns
Mango pudding for dessert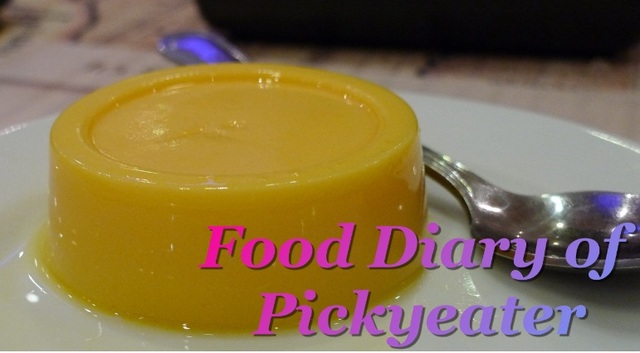 We were overstuffed when we were done with our meal; furthermore with the endless refills of the drinks.
The total bill costs approximately RM110++.
Manhattan Fish Market it one of the reputed best fish & chips in town in our country too; and I think everywhere too, around the world.