I was accompanying my family during their grocery shopping trip in Jusco when I passed by this stall, and was happy to see that it was the Dorayaki making process and it was in progress!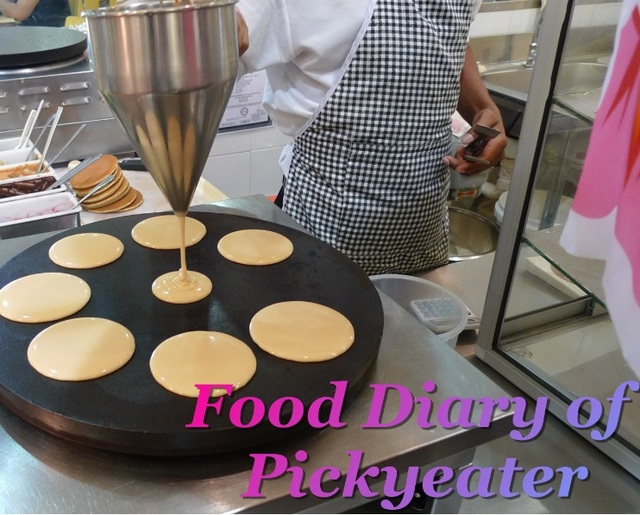 It looked so easy when I watched this guy do it.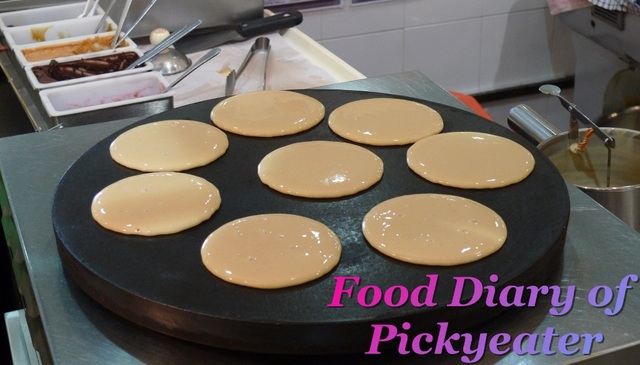 Basically this is just the Japanese version of pancakes, and it is also well known to us Gen X & Y folks as Doraemon's source of survival and reward.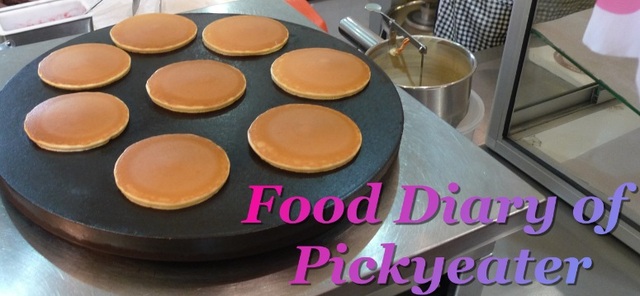 Well, it's not just for Doraemon these days, as I do love them too.
Red bean, strawberry for me! =)