Deviating from my usual post on KL and Penang, I am bringing my readers to JB to this restaurant where my bosses treated us during our business trip there last two months.
We had our usual annual review meeting, and this year it was held in our JB office.
After a day long discussion and meeting, we headed to this restaurant; New Lucky Seafood which the bosses seemed to be rather fond of.
I only managed to capture most of the food; but at least I could provide the name of the restaurant yeah, this time, compared to my other makan trips in JB =P
Steamed Chicken, apparently this was one of the signature dishes here in this restaurant.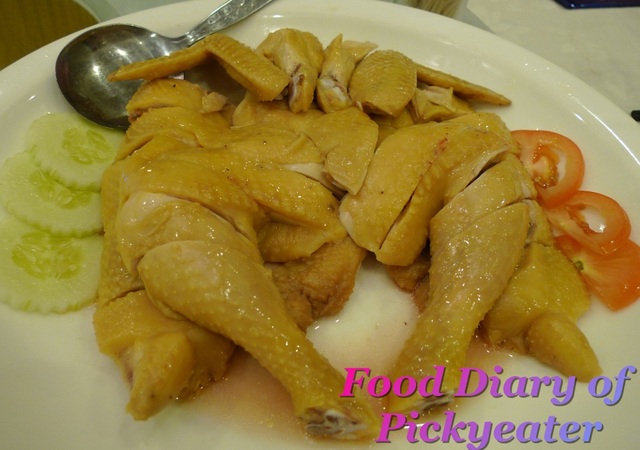 Stir-fried Cuttlefish with dried chilies (Kung Pow style)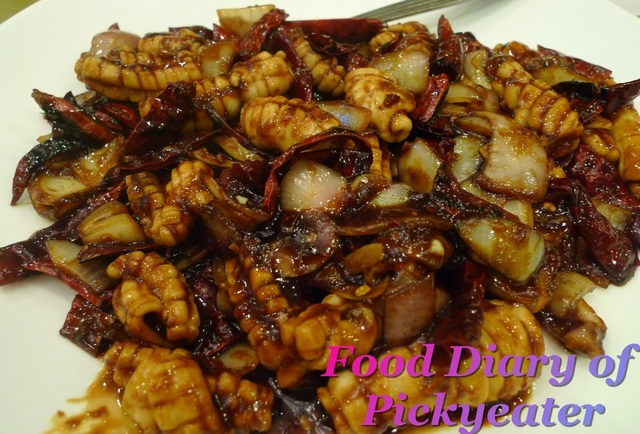 Everyone joked that this is not a good dish to order during work/business meeting with the bosses, as in Chinese, it literally means "being sacked" (Chinese: Chow Yau Yu)
Steamed prawns with Chinese White Wine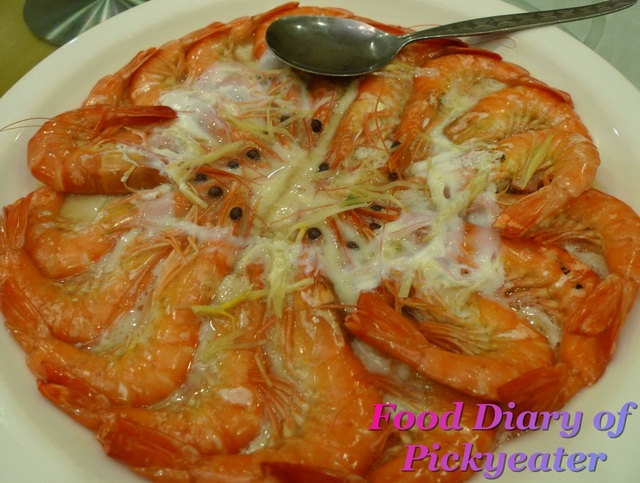 The prawns were huge and fresh, and it was an appropriate way to serve them.
Me like! =)
Cod fish served in dual combo style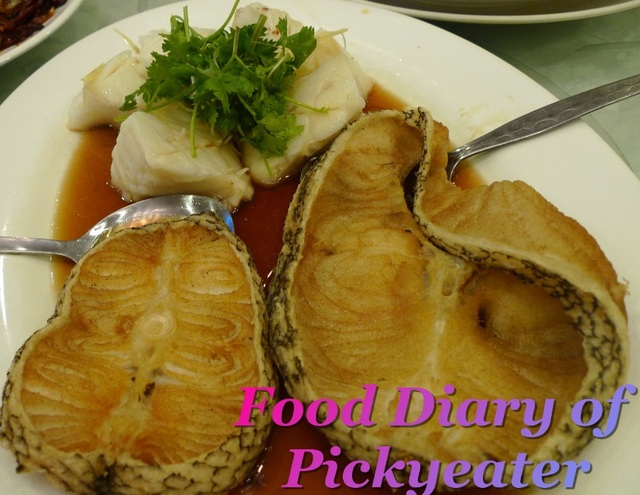 This is another favorite dish among everyone.
The delicate texture of cod fish was delicious in the steamed version and also juicy in the bites of the crispy version.
Warning; some disturbing exotic dishes to be served:
Stir-fried deer meat with leeks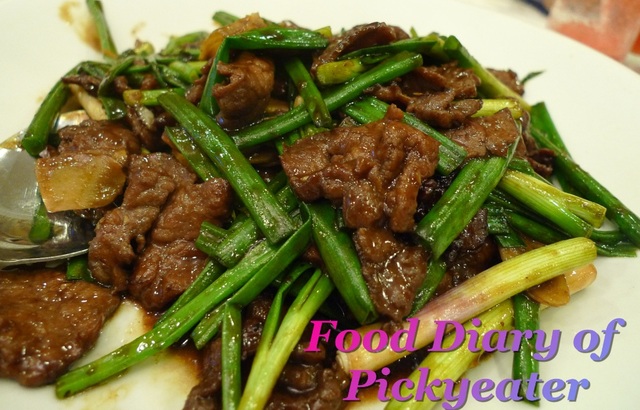 Steamed frogs with essence of chicken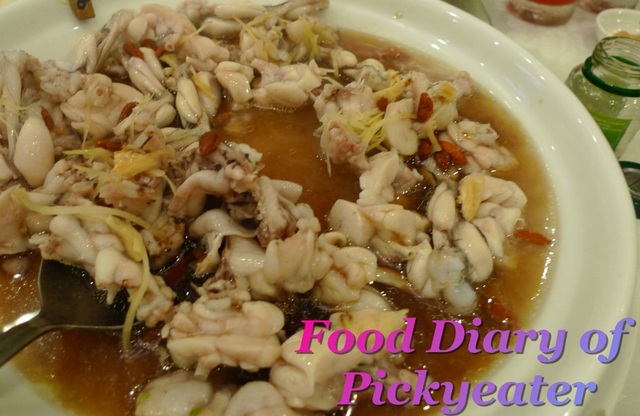 Take note that Christy aka Pickyeater is not an advocate of exotic food like these, and she is in no way supporting these!
The last dish was finally something normal and edible for me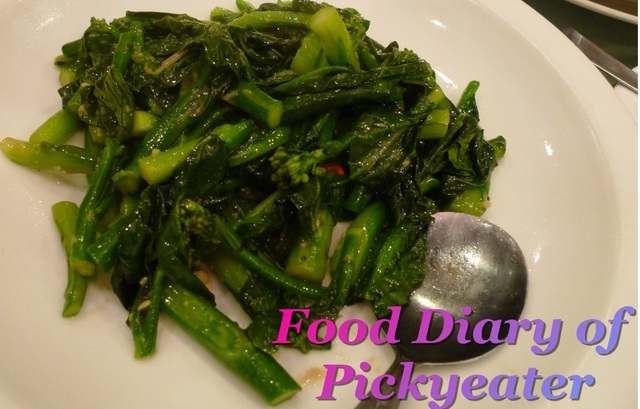 I do not know the actual idea of the total cost but I do know the bill came up to about RM1,000+ due to the alcohol ordered by the bosses and colleagues.
I think the food here is a little overpriced and it was quite average in taste.
That's my personal opinion, but I did hear that this restaurant is quite famous in JB, is that so?