I wish I could tell you where is this place, but I am not sure of the place and I only know that my colleague stopped here on the way to the airport for lunch.
(The kind colleague offered to send us to the airport)
I was told that Bitter gourd soup is a pretty popular dish ordered in JB, and there are a few places famous for it.
Honestly, I don't fancy bitter gourd and it is one of the vegetables that I don't really like.
I did notice a lot of people having lunch at this rather shabby place by the roadside, and almost everyone ordered about the same type of dishes.
Bitter Gourd soup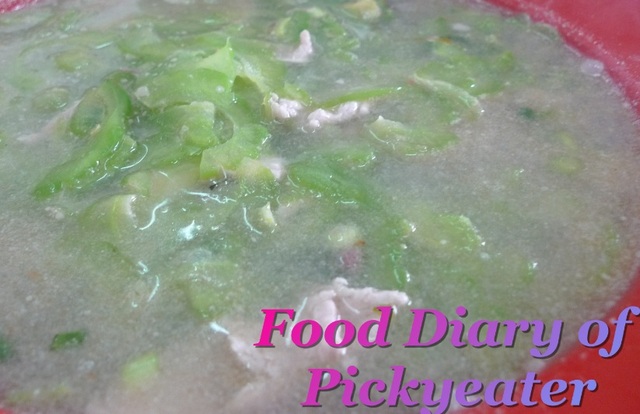 It was cooked with generous slices of bitter gourd with lean pork meat and I think there were liver too (Sorry, Pickyeater is not comfortable with that)
The soup was rather clouded, but I think it was due to the ingredients in it.
Roasted pork, another popular item here too.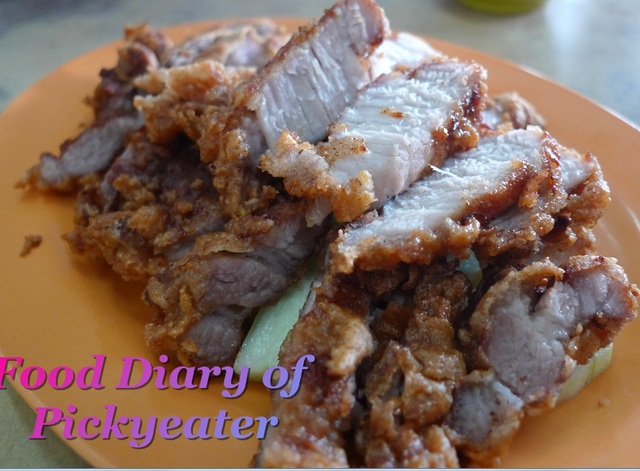 Stir-fried vege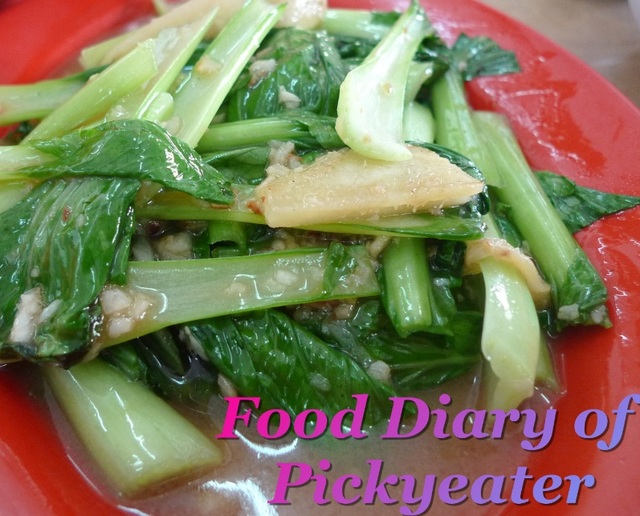 Braised tau kua with fish fillet (thanks to my considerate colleague for ordering this especially for me :) despite me telling him that I am okay with the rest of the dishes. Thanks!)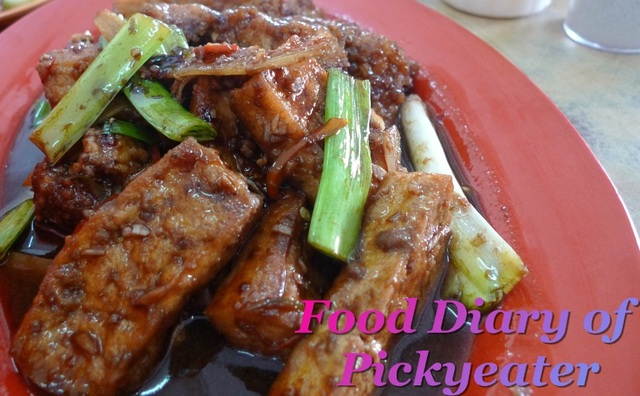 I do not know the prices of the dishes but I heard it was reasonably priced.
Perhaps the locals in JB would know about this place?