I have been to this restaurant in Bukit Jambul twice; but that was three years ago and that time, I was with business associates and thus it was not really a good idea to snap photos for blogging.
I was not that fond of the food there and the fact that the parking space is rather limited also posed the reason for me not returning to this restaurant.
A recent lunch with my colleagues revived my memory of this place and I decided to drop by for a simple lunch when we could not decide on what to eat during the weekend.
Funny thing is though, I didn't order from their recommended dishes or their chef's pick but something that was more light and simple as it was a rather hot day and I would prefer something less fanciful on that day.
That was why I didn't order their much raved about Indonesian prawns which was curry, but instead, I ordered these
Crab meat with beancurd (RM12)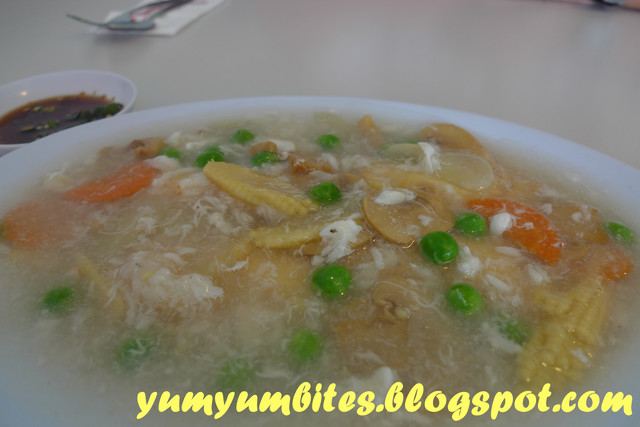 They actually had a lot of crab meat in this; and the beancurd was rather delicate and soft to the taste when you savour them in your mouth.
Claypot Seafood (RM16 or 18 I think)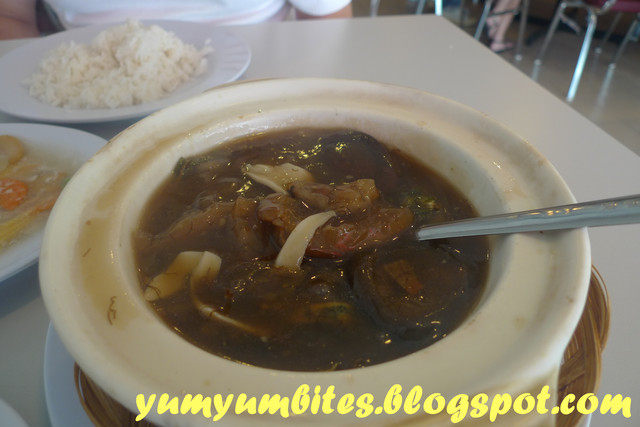 This was not too interesting but it held a lot of sea cucumber, fatt choy and mock abalone slices.
The gravy may be a little overwhelming for this dish.
Stir-fried brussel sprouts (RM7)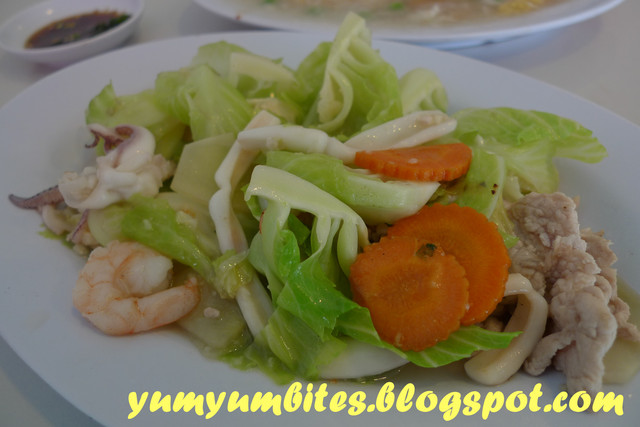 Over all, the prices here were not too expensive; even for the prawns.
The prawns here are definitely recommended and I was having a particularly sensitive day that time which prevented me from ordering them.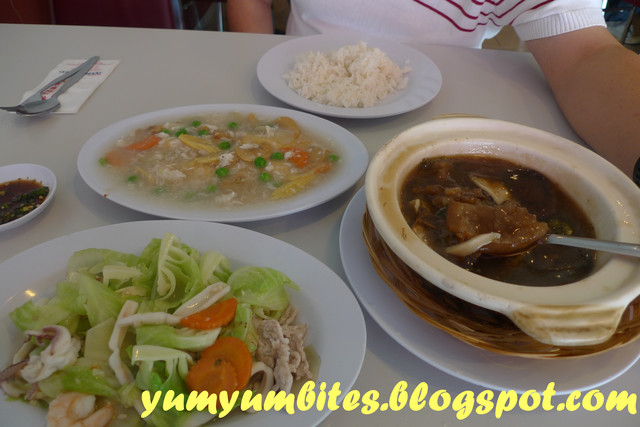 The prices for fish however, were not listed though so I can't say the same for the fish.
They also offer desserts; such as Gui Ling Gao (Herbal Jelly), Ai Yu Bing, Fried Ice cream (minimum order of 2), longan and lychee soup.
I liked the Ai Yu Bing (Rm3.50) albeit the price was a little on the high side but the jelly was rather thick in portion.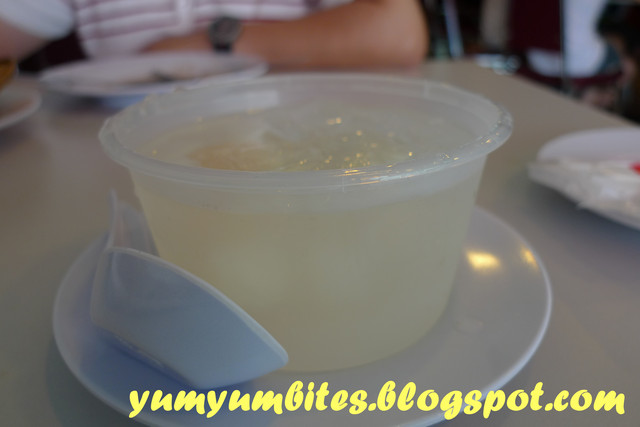 It could be a little too sweet though, but a refreshing dessert all the same on a hot day like this.
Some of the staff could be a little rude or unfriendly, but over all, the rest were quite hospitable.
Their business is quite good and it seemed to be a popular location for business lunches or dinners. (Maybe due to its location and distance to the industrial zone)
They have since expanded to two shoplots, perhaps there is more to that reason?
I am reminding myself to try their recommended items the next time.
One note though, I think they did put tad a bit too much of additives into their food; I felt really thirsty after the meal =P