(Continued from previous post...)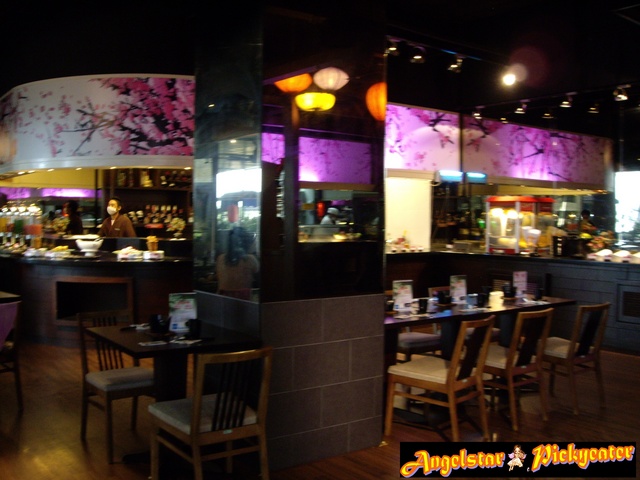 Upon entering the main entrance and led to our seat, I started scouting around and checking out the food they have to offer for a buffet which costs RM88++ per person.
From the main entrance, there's fresh fruits, juices and light sweet savoury snacks which children will definitely love.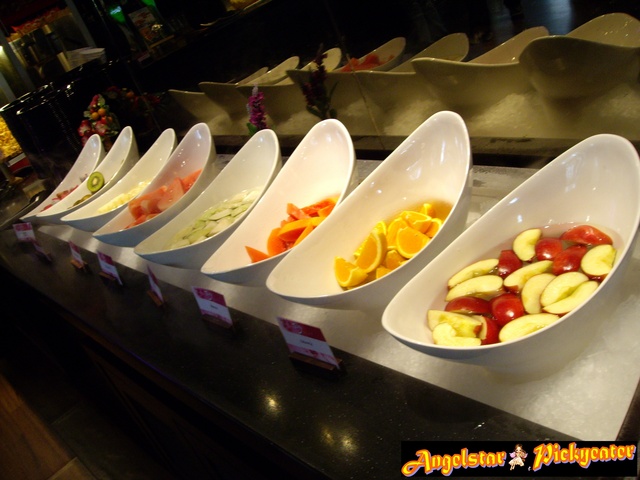 A fruit-lover like myself will definitely be spoilt for choices from the array of fruits; ranging from kiwis (oh, I LOVE them!), dragonfruit, watermelon, oranges, honeydew, pineapple, apple, papaya.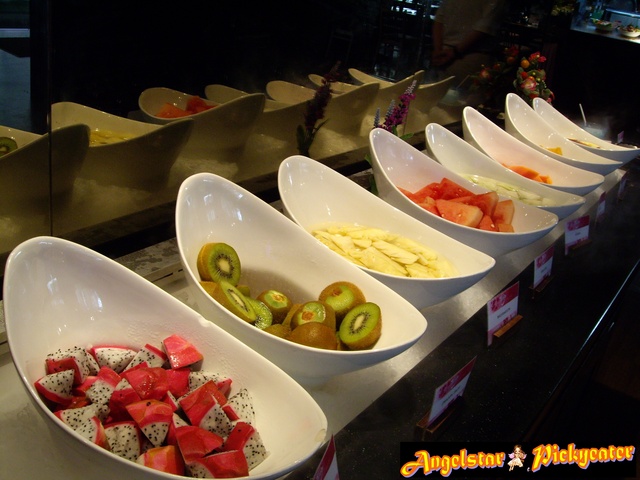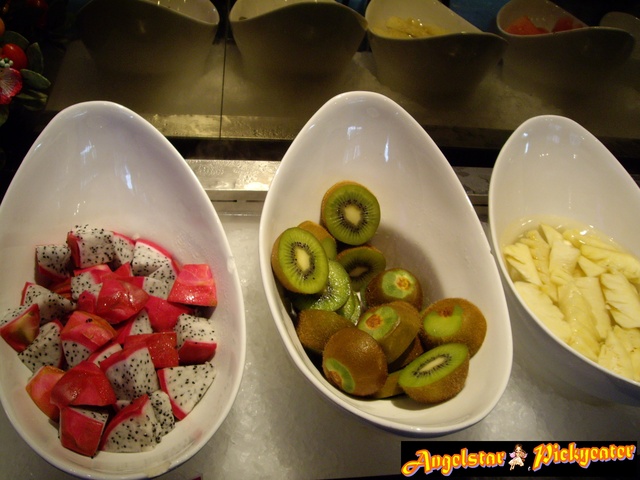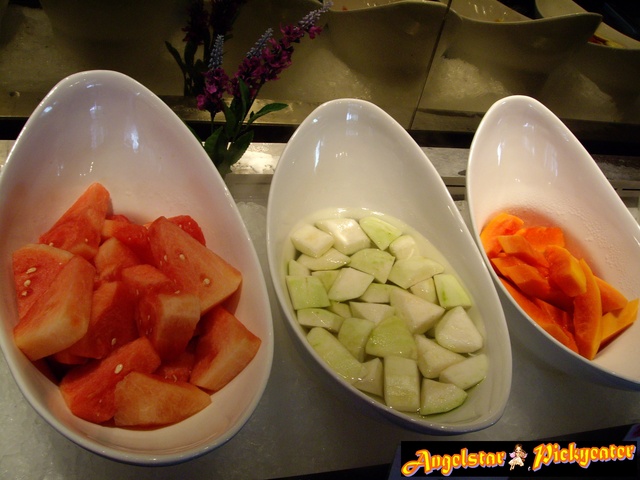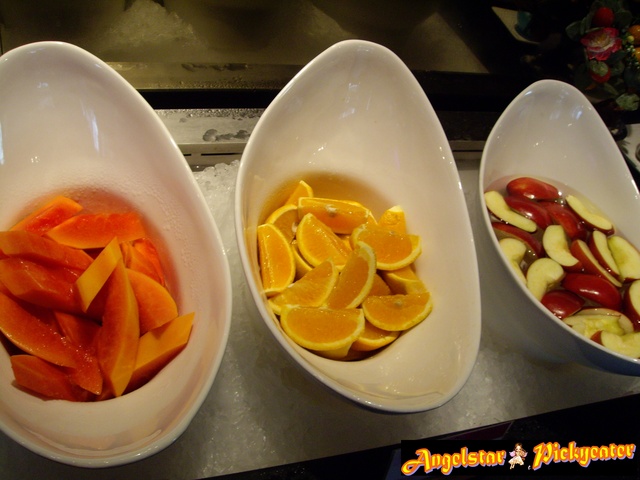 I've even noticed a lady before me taking too much of her load of kiwi's, leaving me with 2-3 pieces =(
There is a fruit juice counter; where you can select the fruit to be freshly squeezed; or you can even choose to have ice-blended version of your juices for a refreshing twist!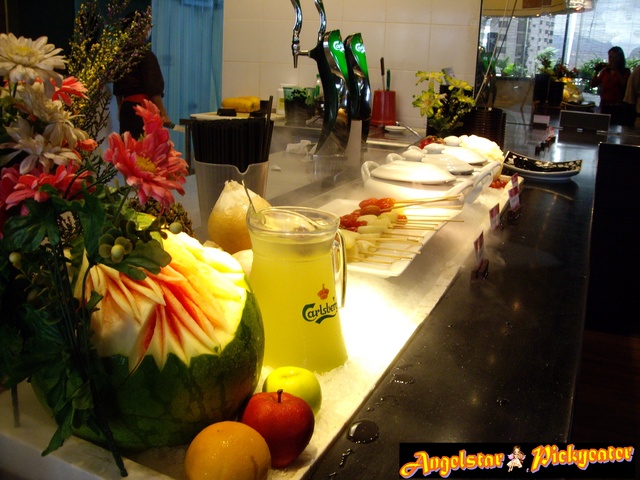 Just like this Ice-blended Honey Lemon!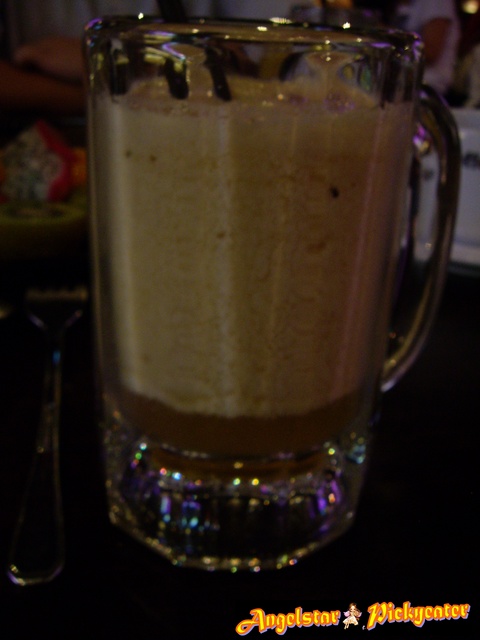 It was too sweet though, ughs!
There's also ready cordial juices for you to choose from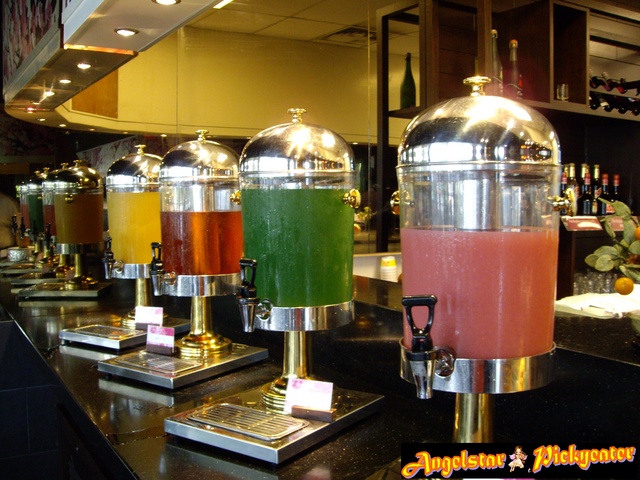 Unlike Spice Market in Rasa Sayang, this is part of the buffet package and you are free to take as much as you want.
There are also chocolate dip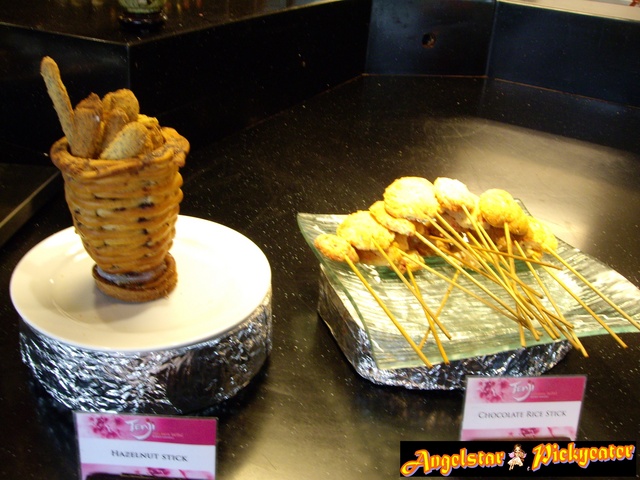 Take note of this; there's even a popcorn-making machine! COOL!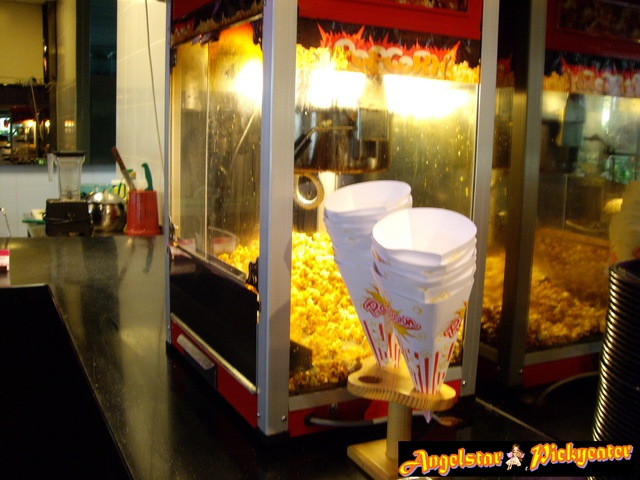 Now, remember what our parents used to say; we should take our meals before we take any of these snacks, so we shall move on to the spread of the main course ( the main theme of this buffet)
Fresh seafood
Oysters on da rock! =P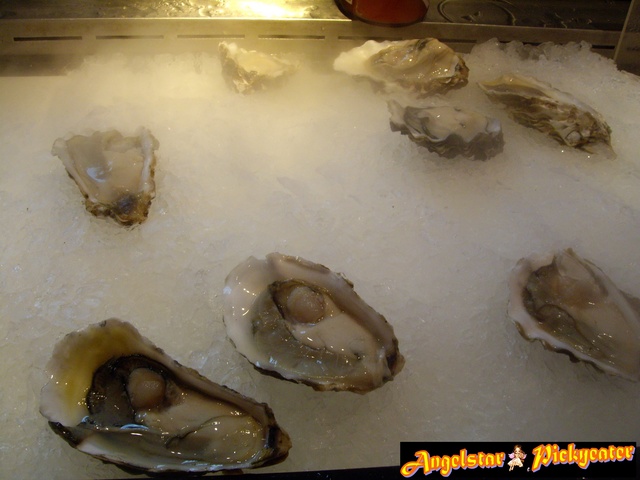 Crabs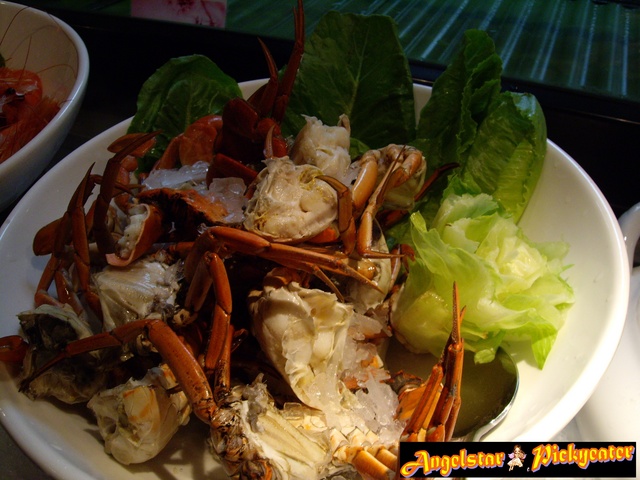 Fresh prawns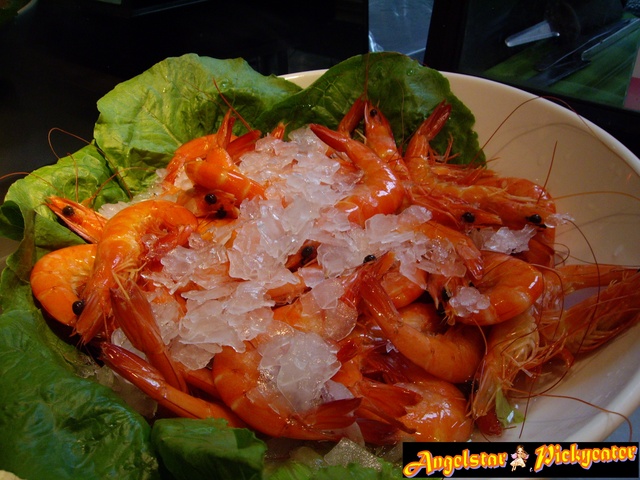 Moving on to the actual Japanese-themed food; first of all, the Sashimi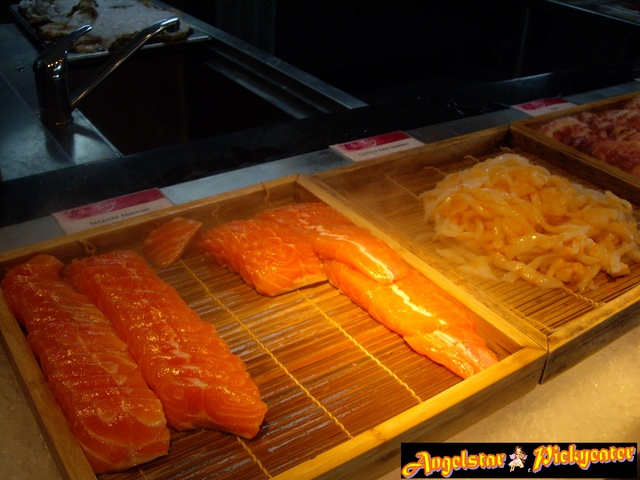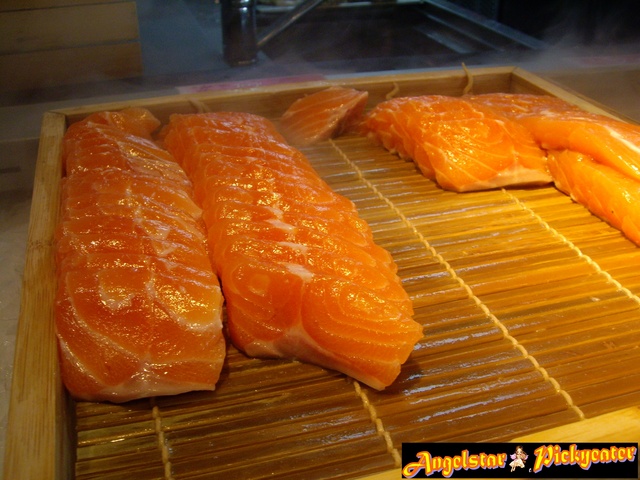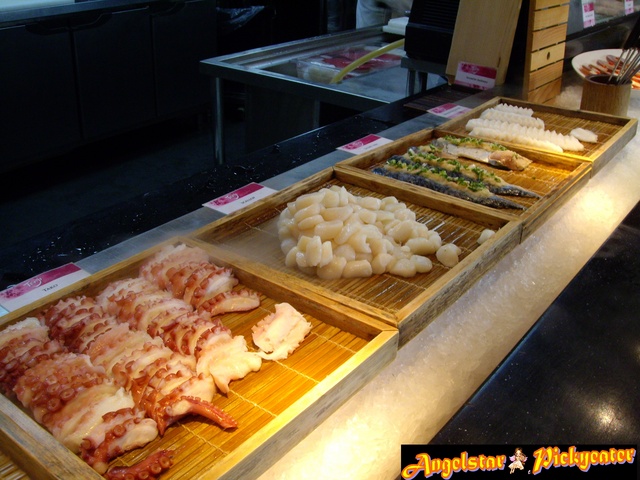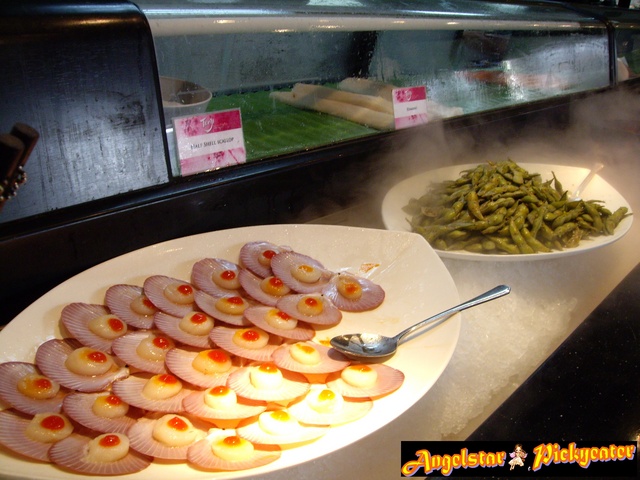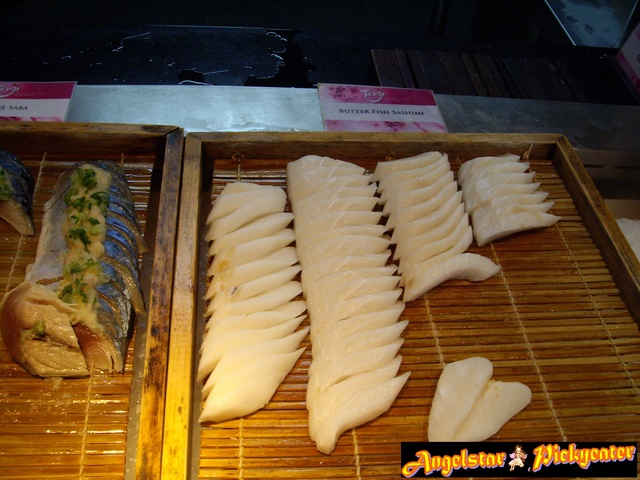 Pretty fresh and I liked the dry ice effect =)
Starters; a variety of mini cold dishes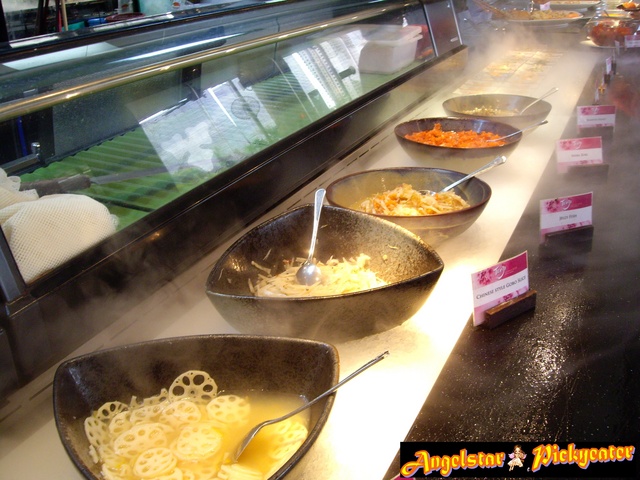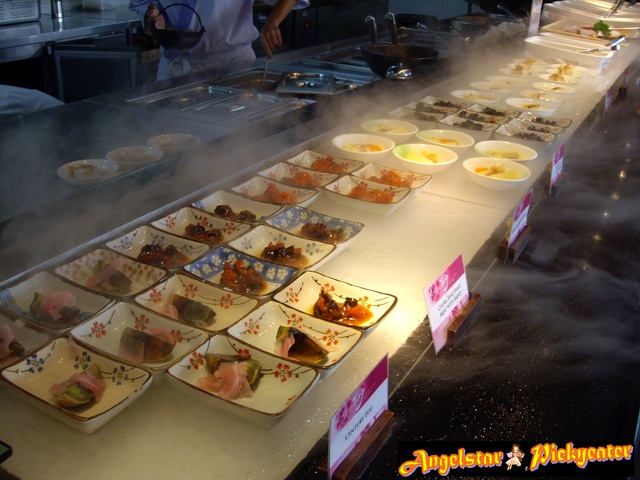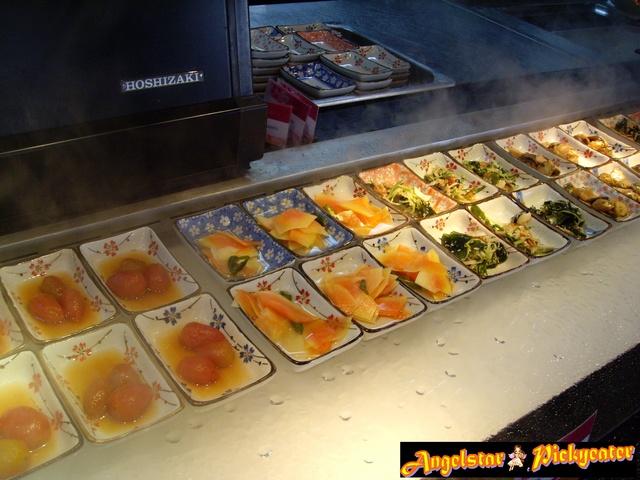 There are also various interesting salads:
Seafood salad (this was YUMMY!)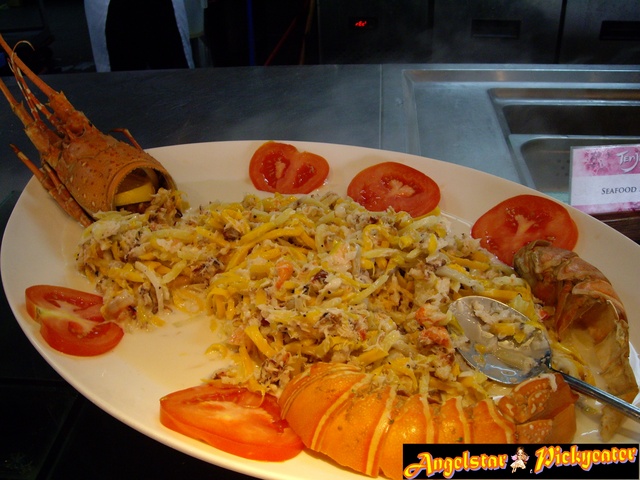 It had a combination of crab meat, prawns, squids, mango slices.
It was quite a nice combo; and the ingredients were fresh!~
Potato with mussel salad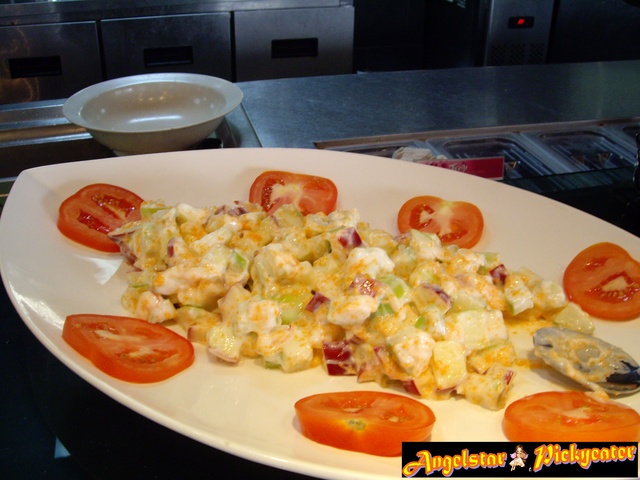 Some sushi (I was unable to finish taking all the shots of the sushi available as there were people blocking me)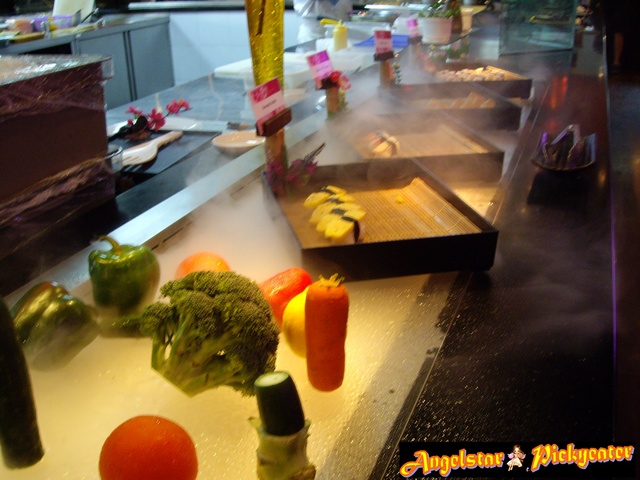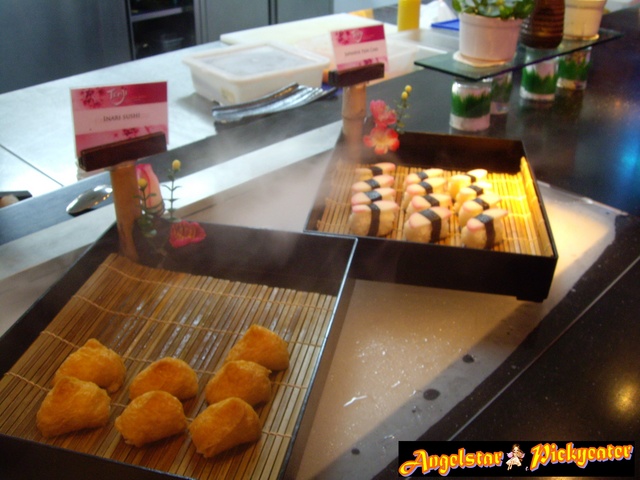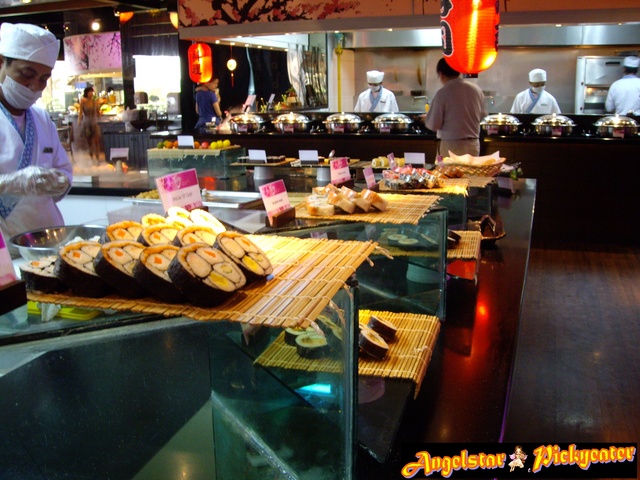 You can also make/request for soba with your own choices of ingredients available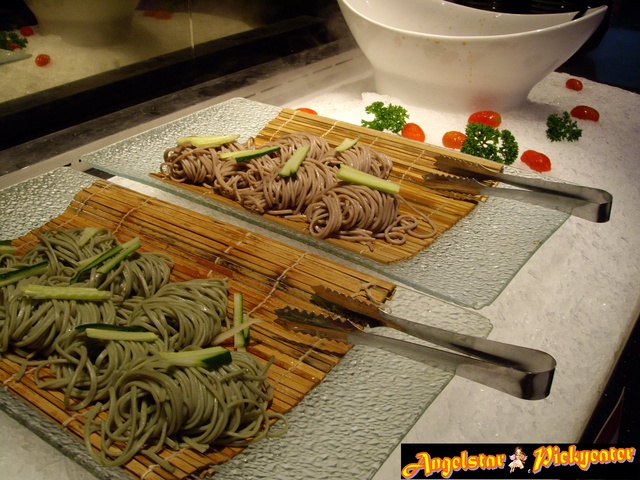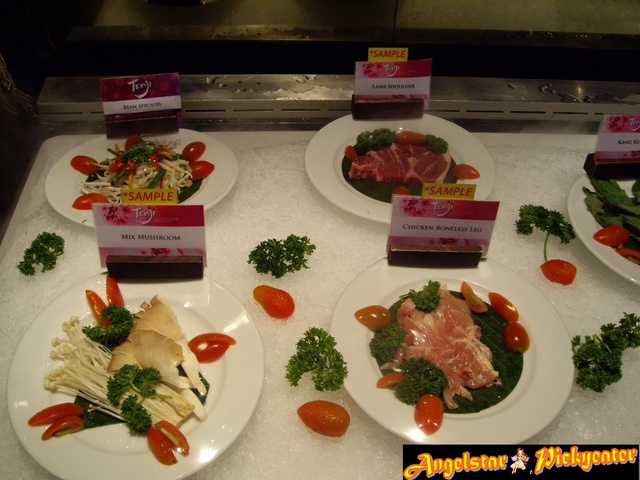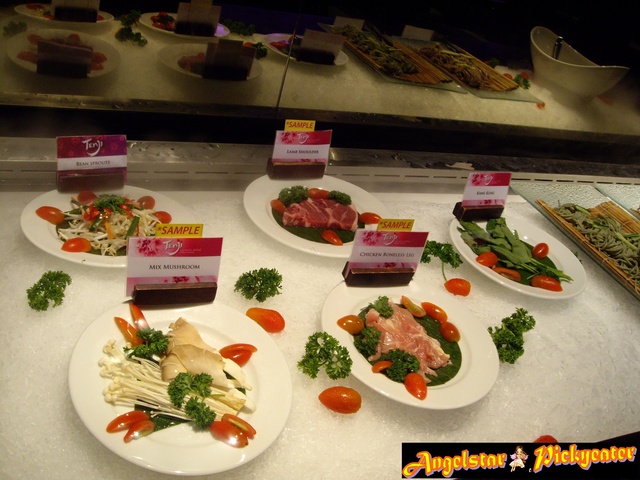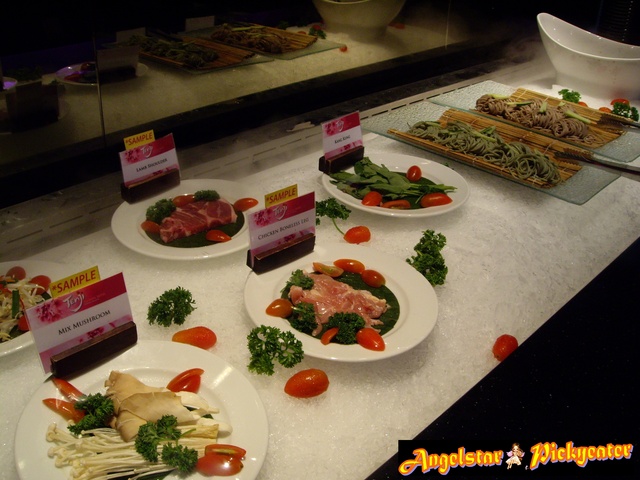 Feeling hungry already???...Stay tune, there's more coming up!! ~