This is probably one of the most publicized Japanese buffets in KL (or even Malaysia) for the past year; gaining the same level of popularity as its predecessor; Jogoya in Starhill where I hear and see friends and acquaintances going for the buffet spread although it was priced at a whopping tag of RM90+.
Tenji is a newer kid in town; located in the new happening place in the vicinity of Mont Kiara.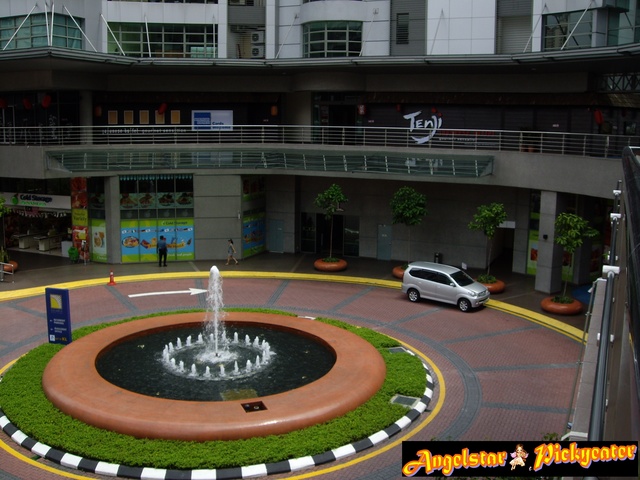 Solaris Mont Kiara and SohoKL have made it to be one of the latest additions to the list of happening places in the city and it's not hard to see why; with the al-fresco dining areas and the number of food joints, pubs, shops, etc growing there.
Tenji Japanese Restaurant can be seen clearly when you approach this area; just open your eyes and keep a close watch on the first level.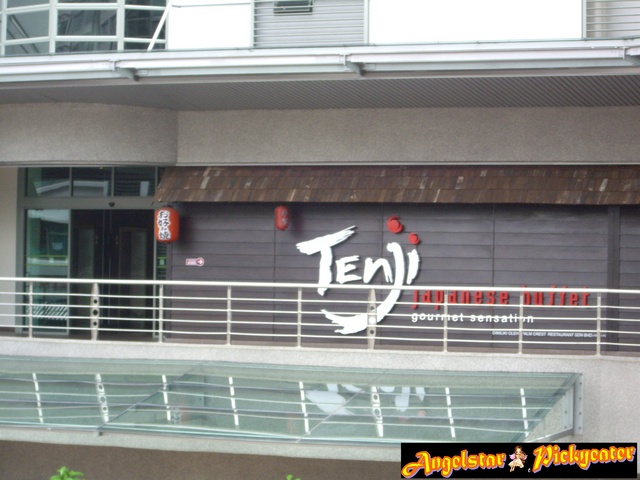 The main entrance impressed me; they have designed it in a way that it resembled a hotel's reception area.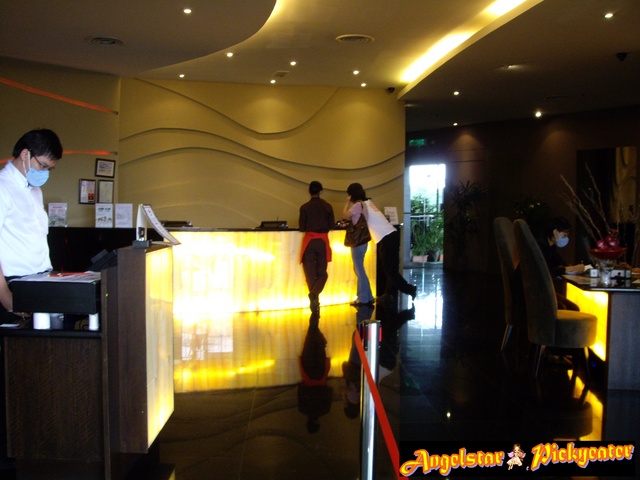 The staffs were definitely friendly and wasted no time in providing us with the information and guiding us through their process.
Well, it's pretty simple, we just asked for the price and then we were led to the cashier counter to pay our bill and the waitress led us to the place.
(We were already assigned a number for our table when we made our payment)
We followed a walkway from the lobby to this seating area; which is outside the air-conditioned rooms, but with the company of nature through these man-made landscapes.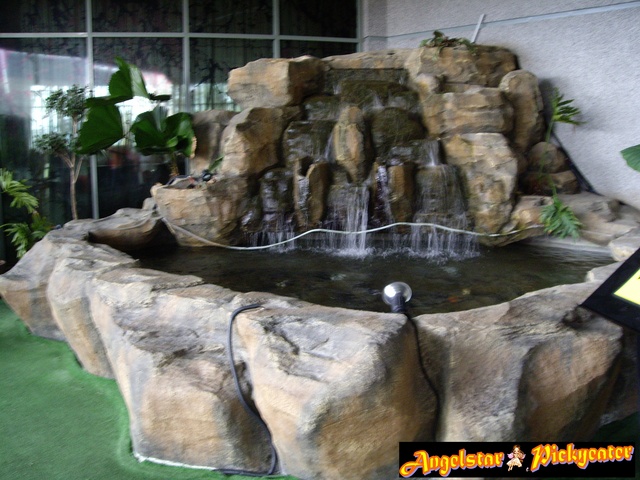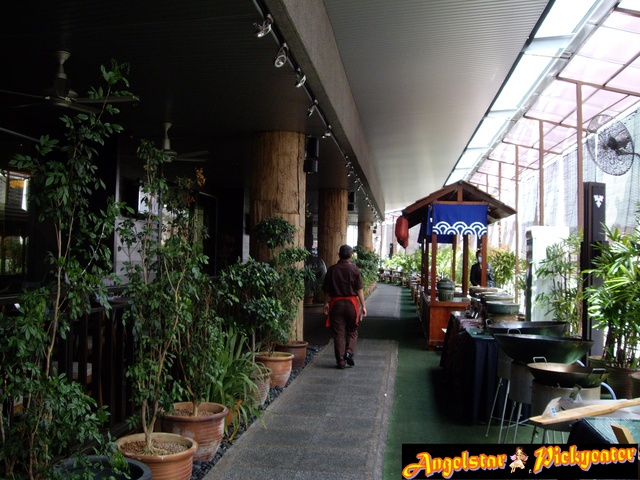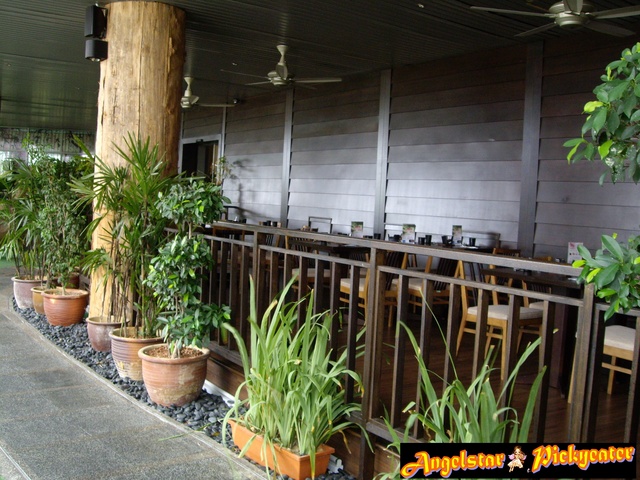 We reached the inner dining area; which was, air-conditioned, of course and was greeted by Tenji, again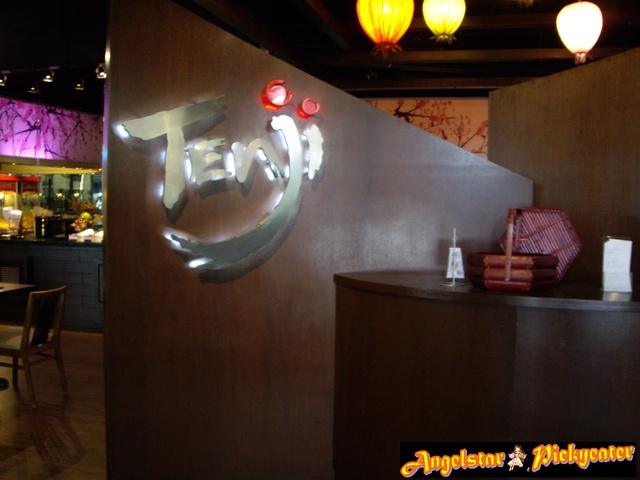 The seating area inside looked more crowded than the ones outside and it seems that you do not have a choice to select where you want to sit since your table has already been assigned.
I was not that pleased with the idea as I've always liked to choose where I want to sit (yeah, I like that)
Furthermore, the tables for two persons are positioned too closely to each other...and on this incident where I was dining here, I had an annoying encounter with the neighboring table which I shall share later on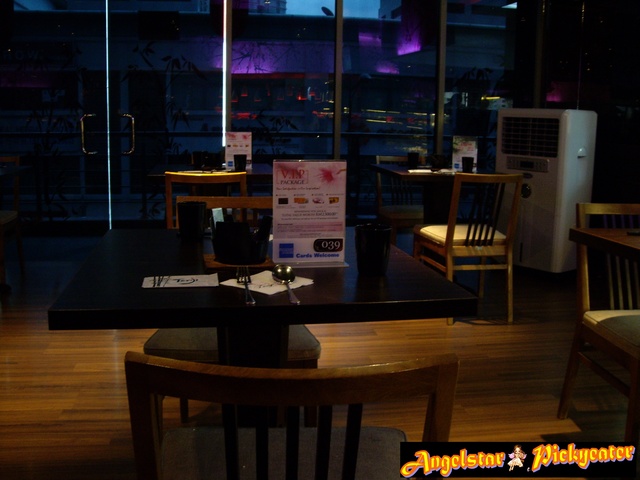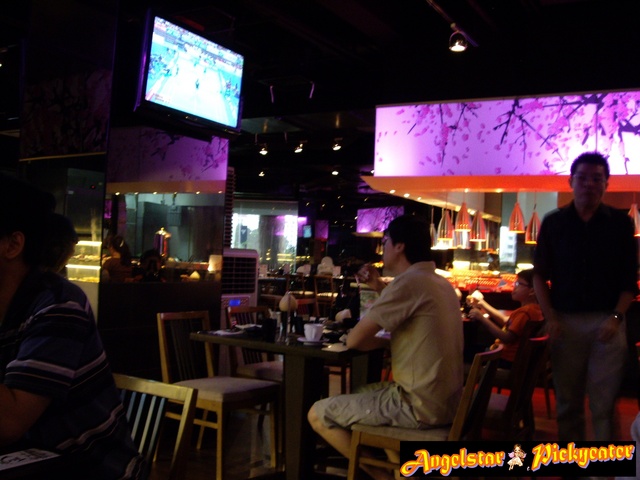 For more stories and pics of the food, stay tune (this post will be separated into several posts due to the number of pictures I have =)
To be continued...