Another of my creation; with the help of slow cooker....
I don't know why, I am using my slow cooker for every single thing...LOLs!
What you will need:
Snow Fungus
Lotus Seeds - optional
Red Dates
Sugar/Rock Sugar - as much as it suits your sweetness tolerance level
Gingko nuts - optional
Do not ask me about the amount; I am just estimating them accordingly
(I knew I should've used a bicker or a test tube to measure them accurately huh?)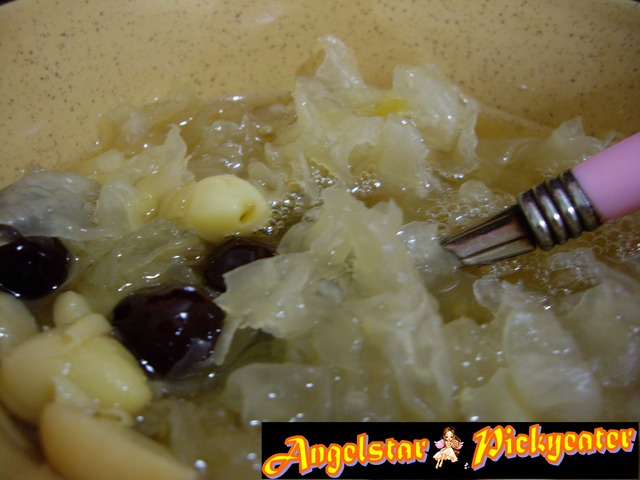 I think I left it boiling for 4-5 hours and it was all ready to eat.
If you want softer bites on the lotus seeds, then you should cook them overnight (as I was told)
Then you can add in the additional ingredients accordingly.
Sugar is definitely last; ahhhh, that I know through my learning!:)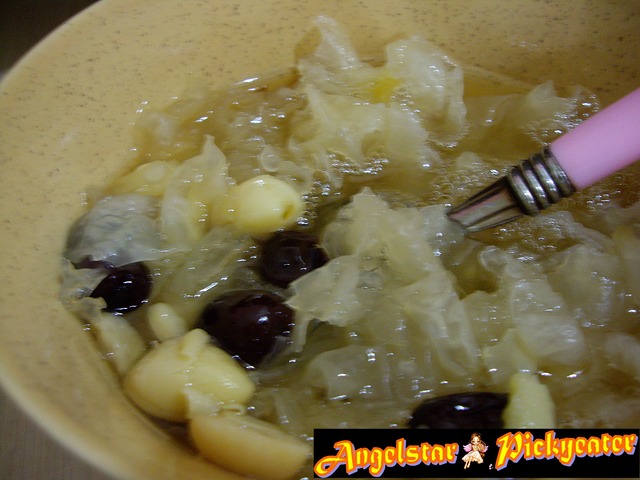 I am still not into cooking much...but I like these cookers...praises to those who invented these little helpers who have reduced the trouble in cooking:p