I missed my mummy's cooking so much; and I could still reminisce the scent and the flavors of her lovely spread.
It felt like yesterday when I was back at home to attend a training in Eastin Hotel; as arranged by my HQ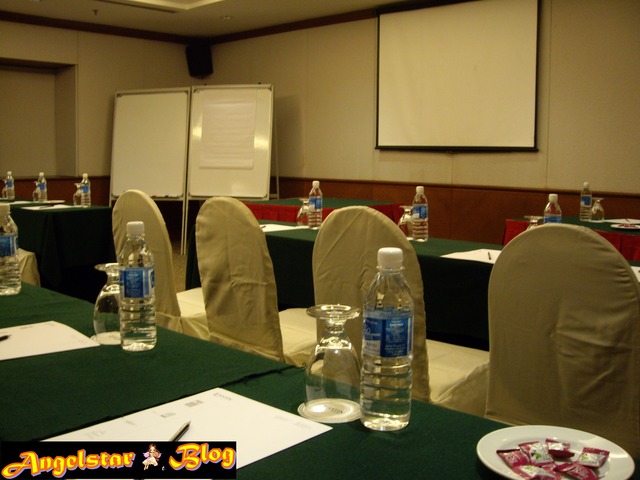 (I attended a scrumptious lunch buffet in the hotel; unfortunately, no photos since there were lots of important people around)
I just realized that it was a month ago when I was home....oh, I really do miss the lovely and warm feeling of being at home and enjoying all the homecooked food by my world's best cook!:)
Healthy stir-fried assorted vegetables (Priceless!)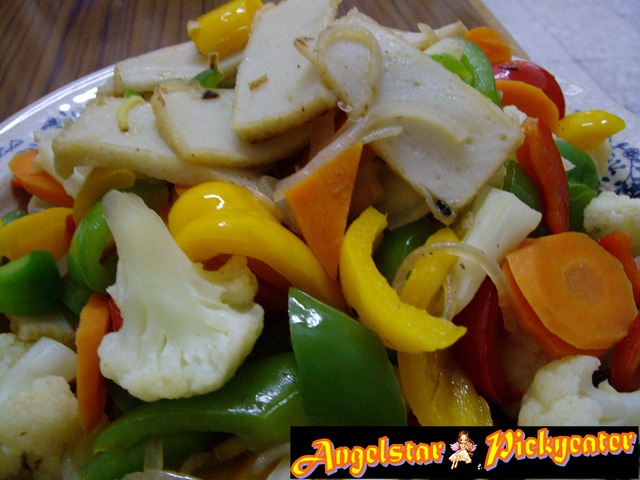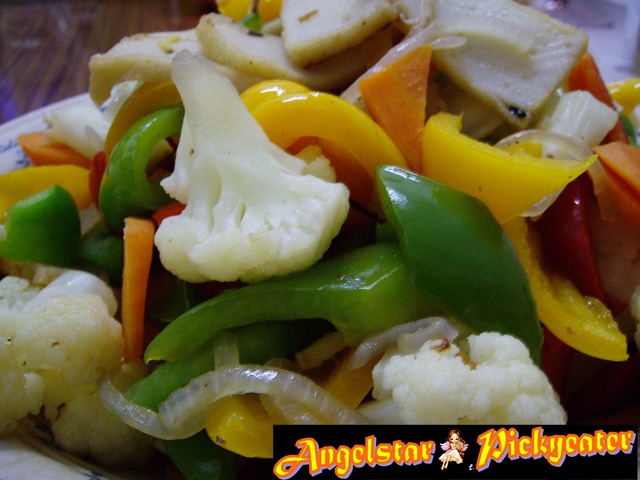 I love the crunchy and fresh taste of the capsicums and bell peppers and not to forget the sweetness of the fish cake slices.
Pickled sour cucumber slices (old recipe handed down from my paternal grandmother)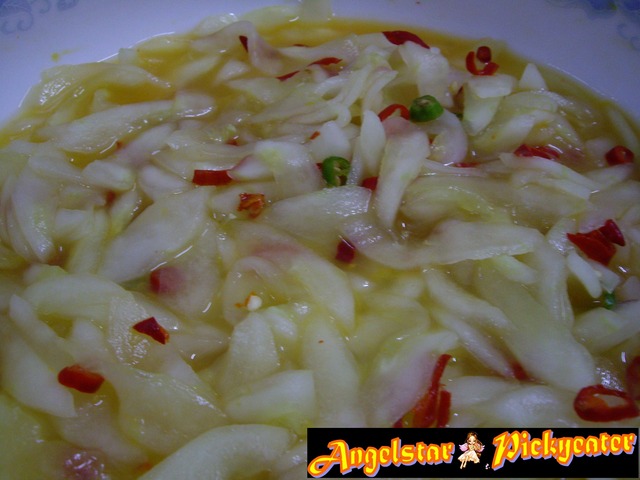 It is served cold; and it has that tingling sour and sweet and spicy taste teamed with the cool taste of the cucumber!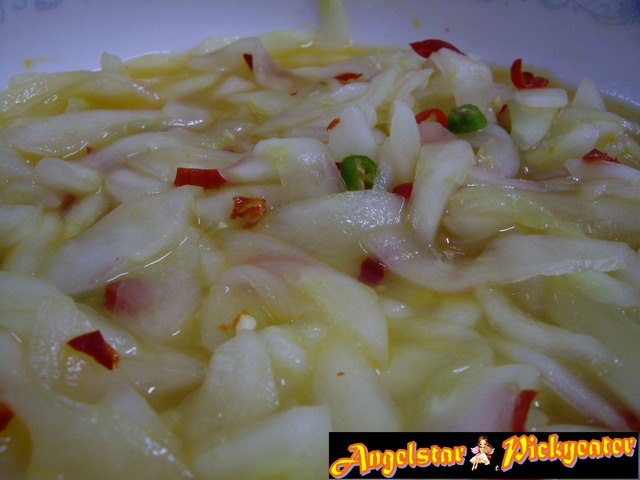 This remains one of the timeless favorite for the entire family; throughout the year and to serve for all festive occasions.
Yau Mak; juicy vegetable!!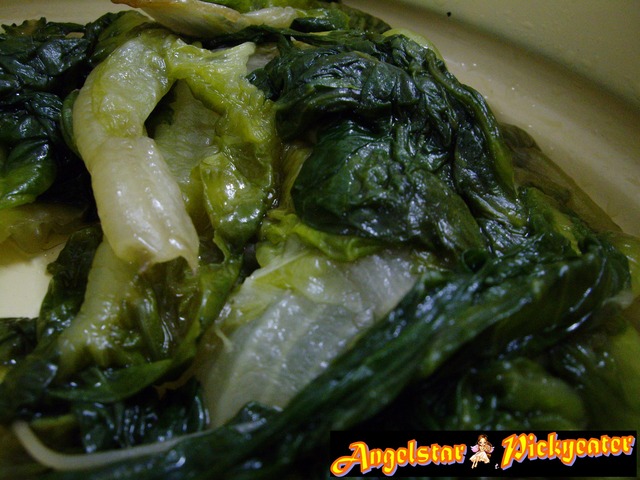 Don't need to fry or do anything much; it tastes just as nice simply boiled or steamed! :D
Stir-fried cabbage with fish cakes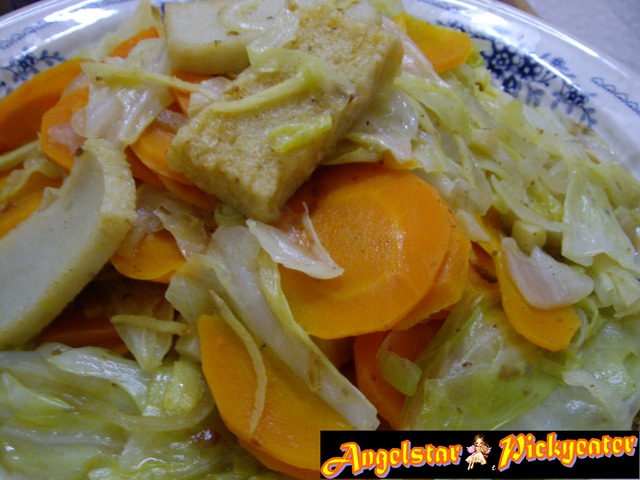 Yet another crunchy and healthy vegetables; so sweet and full of calcium!
I remembered that Daddy used to tell me that it is good for my bones and my teeth:)
Carrot and Tomato soup (commonly known as ABC soup; but more fondly known as the former in my household)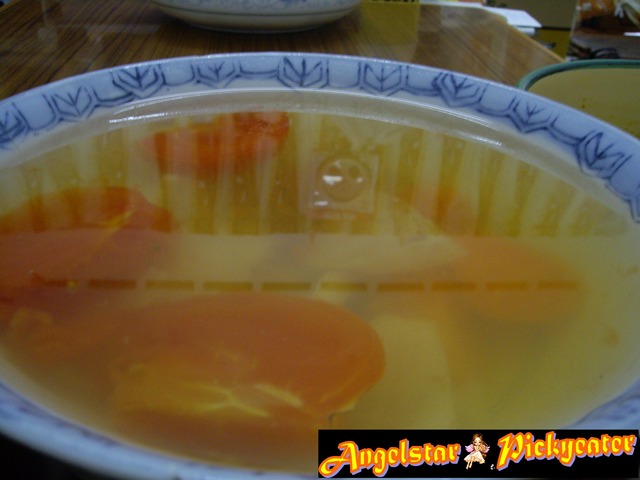 Plain, and healthy, just the way I like it best!:)
If it's too plain, can even put in some of the white beancurd stuffed with fish paste or those usual Yong Tau Foo stuffs; minus the MSG:)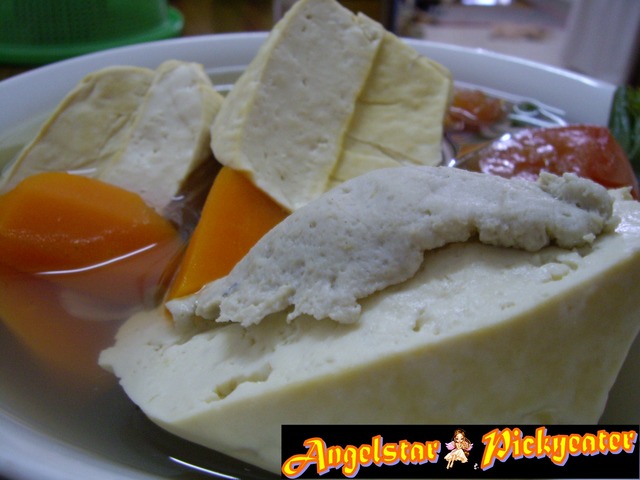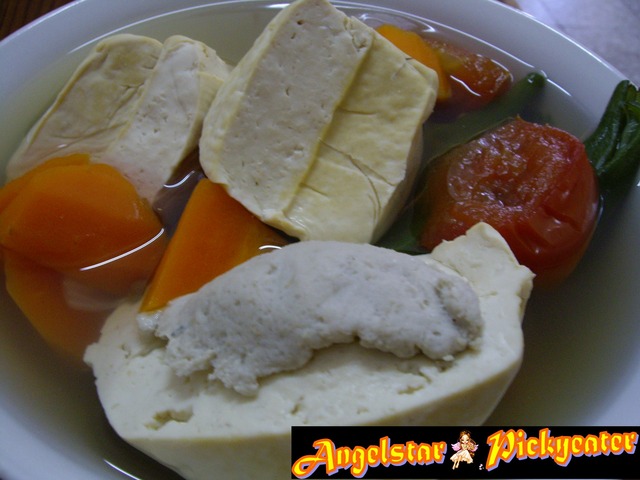 Sometimes Mummy would steam the Chinese sausages (aka Lap Cheong) to add to the dishes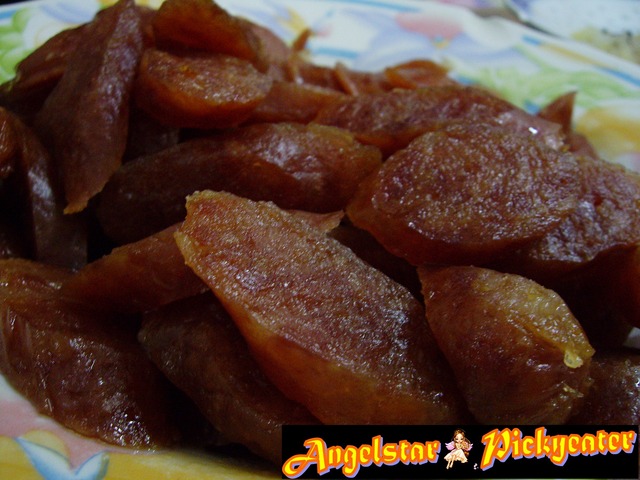 And also some side dishes bought from the shops
Stir fried glass noodles with beancurd sheets and wood fungus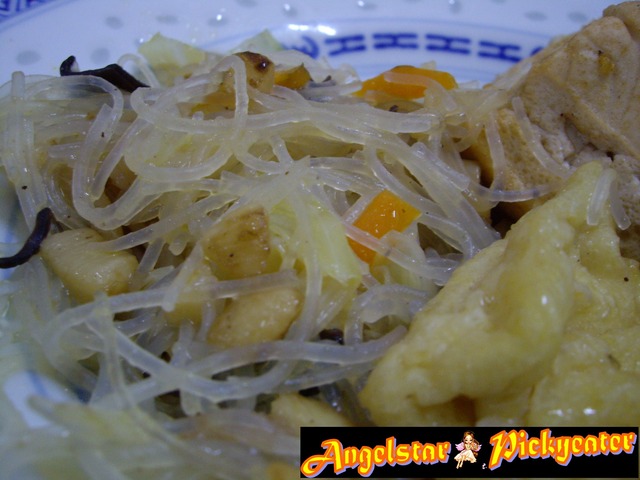 and also curry chicken; ooops, only the drumstick left!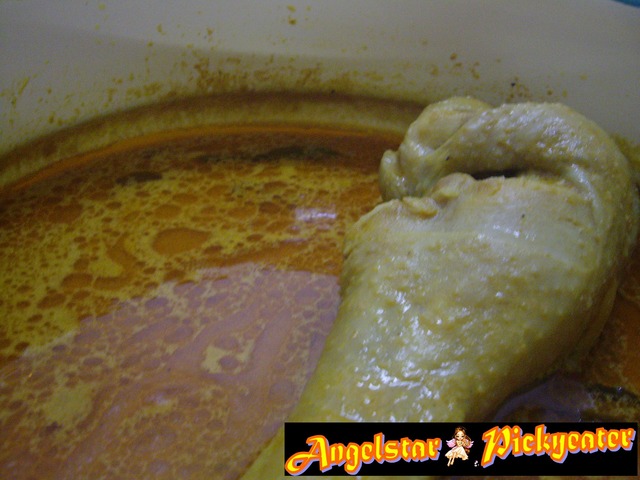 I missed home cooked food so much!!!!