I think this must be the umpteenth time I have been blogging about this place; but I really like this place and so does all my friends or anyone whom I have brought for that fact:)
This time, my cousin has recently started working and since my family was also in Penang for a short trip, we have decided to bring cousin brother to the place to try it out as well.
We started with Hokkien Char (RM8)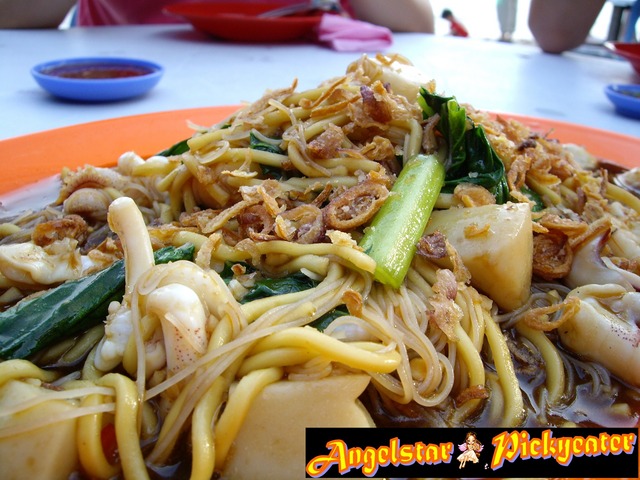 Bountiful serving of the ingredients; such as fishballs, shrimps, vegetables, and fish cakes.
As cousin bro was quoted saying, "Thumbs up for the ingredients; better than anywhere else!"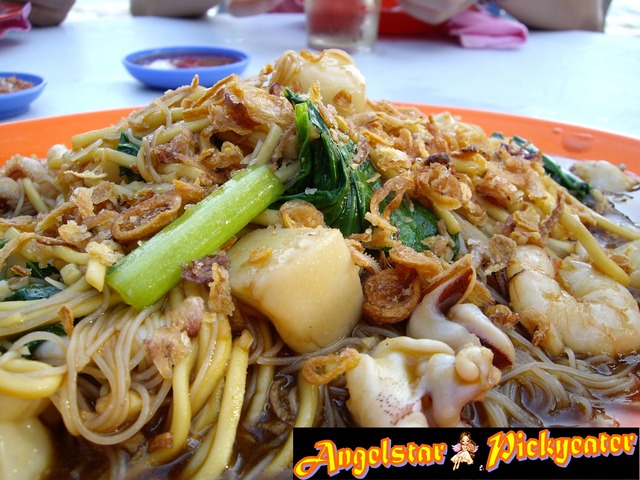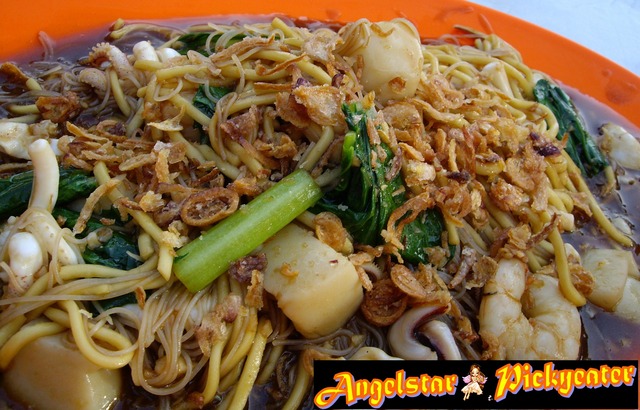 Singapore Beehoon (RM8)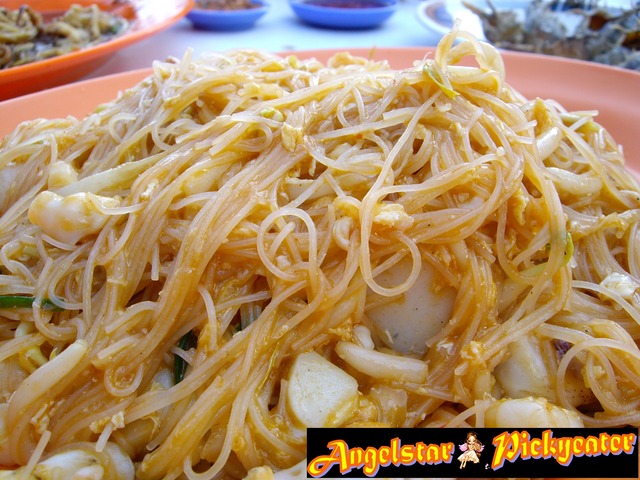 Light orange in color; it had a nice and fragrant tomato scent in the air when it was served.
Again, there was a generous serving of the side ingredients. Quality wise, it is not too bad but at the same time, it is not as good as some of the other versions we have tasted in KL:)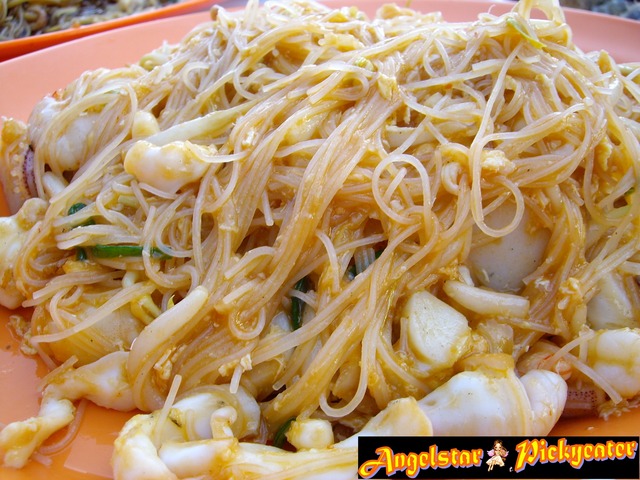 Spiky shells (RM8)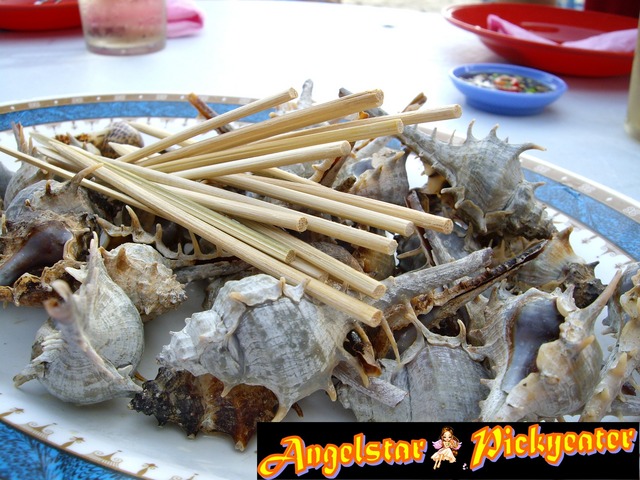 I always call this spiky shells; but now I know that the Hokkien name for it is actually "Chi Lei" (How about English/scientific name ler?)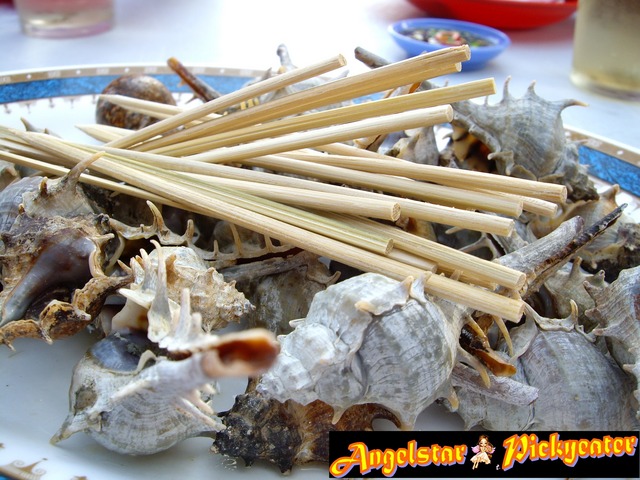 My cousin and my bro were both fascinated by it and I think they enjoyed it very much.
Not for me though; I am not a fan of shells; especially spiky ones like these..LOL!
Stir-fried Brussel sprouts (RM8)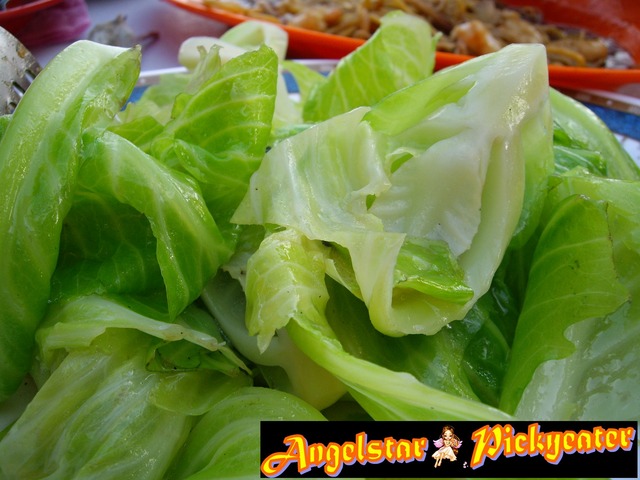 Crunchy and yummy; not to mention healthy, this is always my pick when I am here...either this or the stir-fried potato leaves which always linger in my memory after the meal!:D
Sweet and sour prawns in sizzling pan (RM20)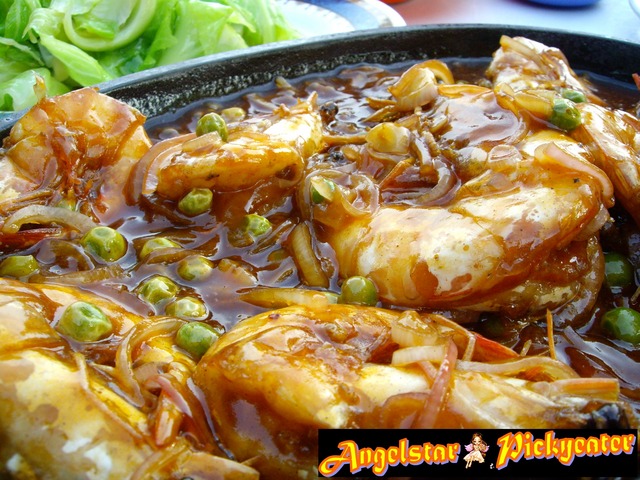 I couldn't recall whether I've tried this before until it arrived:p
Indeed, I have tried this before...LOL!
It is more sour compared to the sweetness; but it blended very well with the abundance of green peas and also the sweet strips of onions which they put atop the big prawns.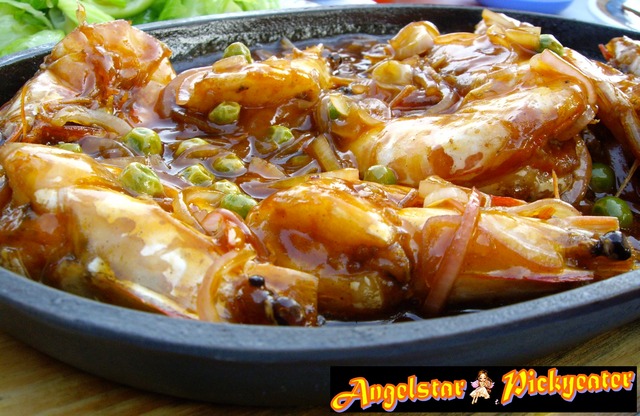 Aren't the prawns big?:)
Sweet sour crabs (RM40)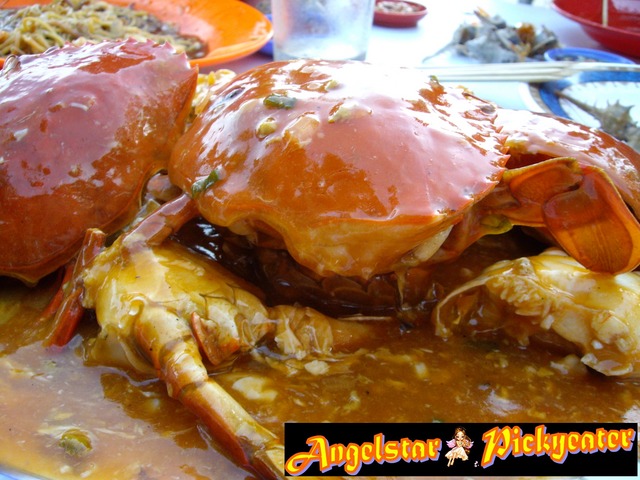 This was as usual; the must-order for everyone who patronize this place for seafood; not just because of its price but it's really fresh!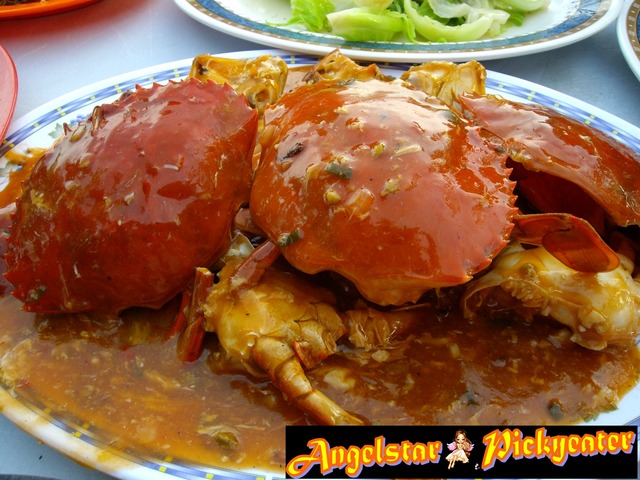 A serving of steamed buns (aka mantou) (RM6)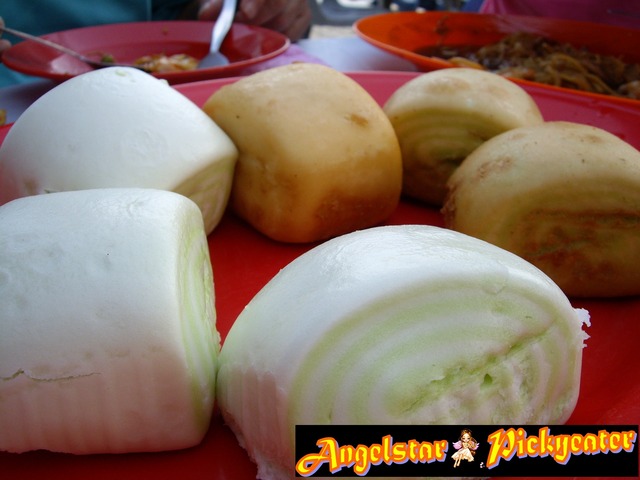 They used flavored buns; which you can get from supermarkets.
Bro commented that they should have used the original buns without any flavor; so that the buns could blend better with the sauce/gravy.
(The buns served were pandan-flavored)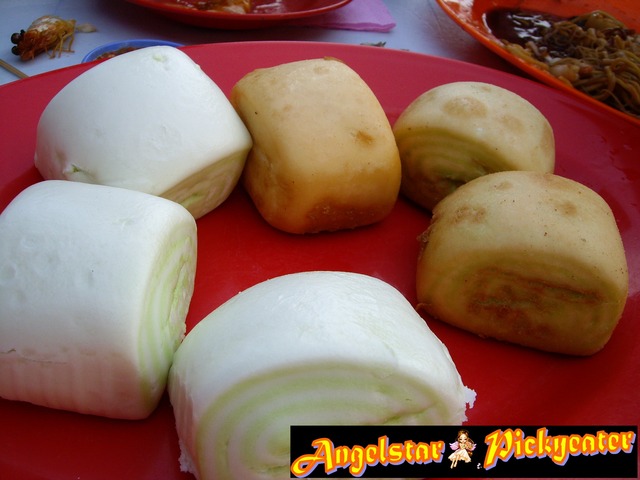 We ordered a mix of steamed versus fried buns.
The hammer is not featured as part of our order; but it is the important tool to get down to your crabs!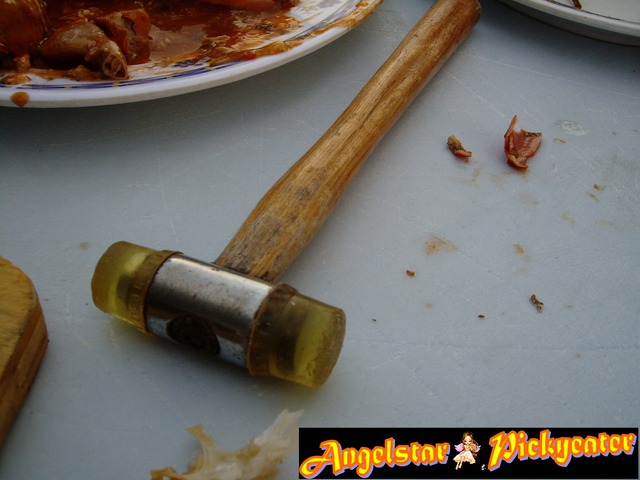 Plates and all the chili sauces served for us to begin our meal with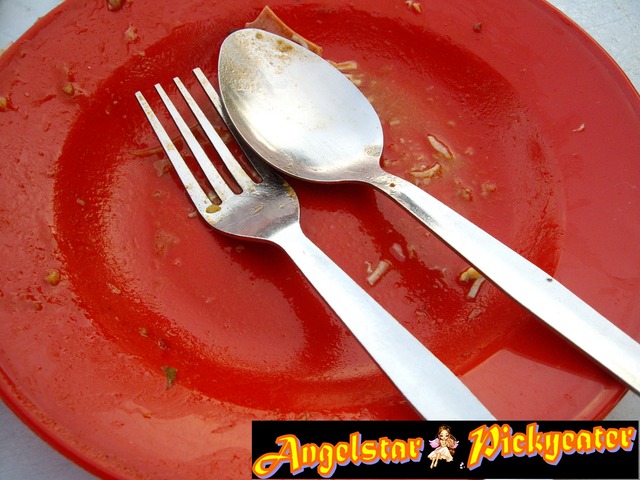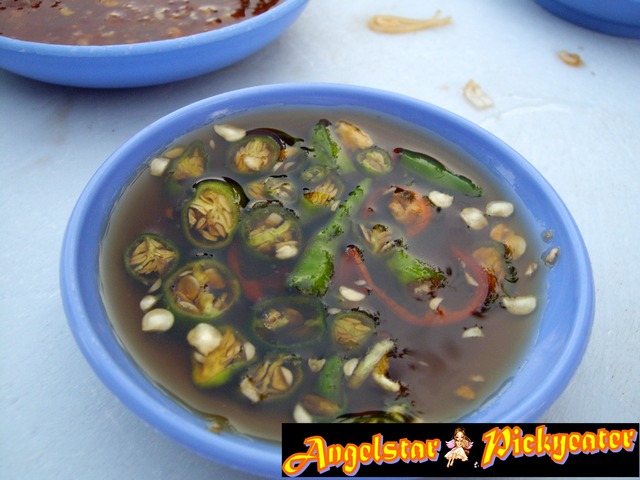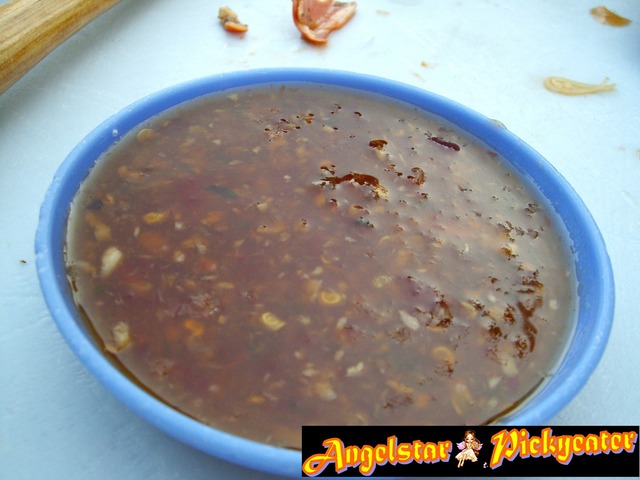 This is for the spiky shells I think (I will continue to call it spiky shells; it's really too spiky!)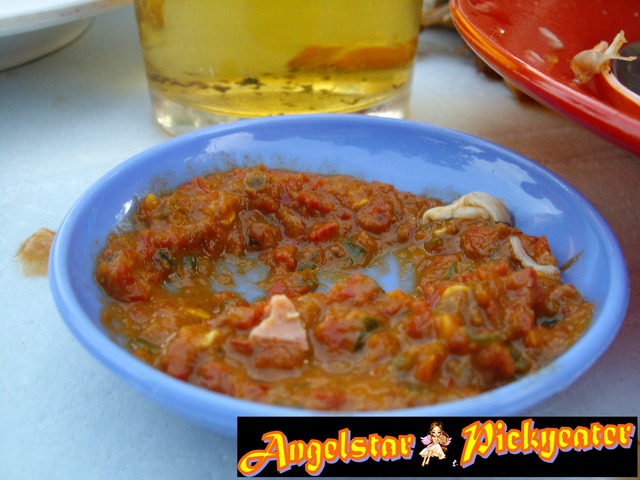 Finally; Chinese tea for everyone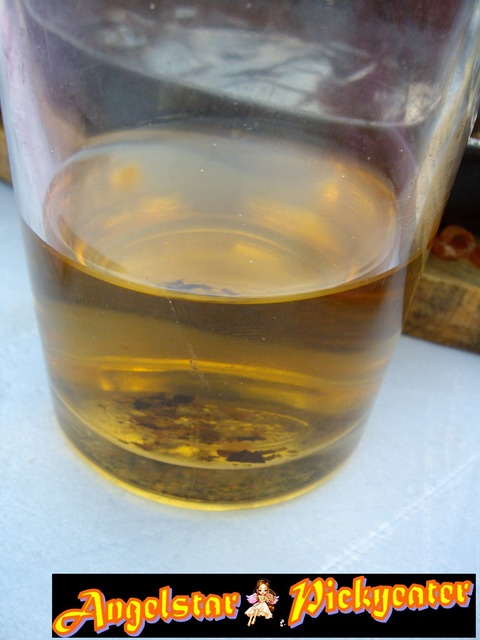 Total price was only about RM112++; I think.
I forgot about my fish; I forgot to take a picture of it:( The fish was RM22.
I am probably going to head there again soon this weekend; hmmmm....should I post about it again?
I think I am boring everyone...haha, but this is after all, a food diary mar..