This newly opened oriental-themed cafe at the premises of Krystal Point garnered attention and a large crowd during lunch hour on weekdays shortly after its opening.
Perhaps it was the desire to try something new for lunch during working days; since most of the places have been visited (more too frequently) or to try for themselves whether this is as worthy of its name to be added as yet another happening HK-style cafes around.
I was there during the weekend; free of the working crowds on weekdays.
(The building itself is also really quiet during weekends anyway)
The staff were quick enough to notice our presence (well, duh, the entrance is large enough to even spot Sulley!)
Seafood Spaghetti (RM11.90)
It was done in a slightly spicy style; and served with prawns and 2-3 slices of cuttlefish and meat.
I am surprised at the presence of meat in a plate of SEAFOOD spaghetti though; I was expecting fish fillets here.
It was not too bad but I did find the spaghetti a little soggy.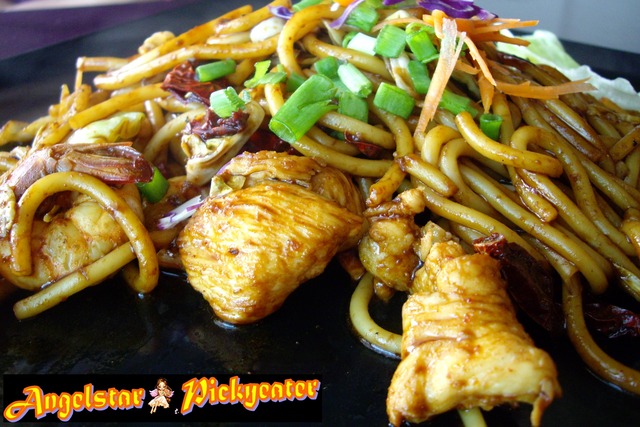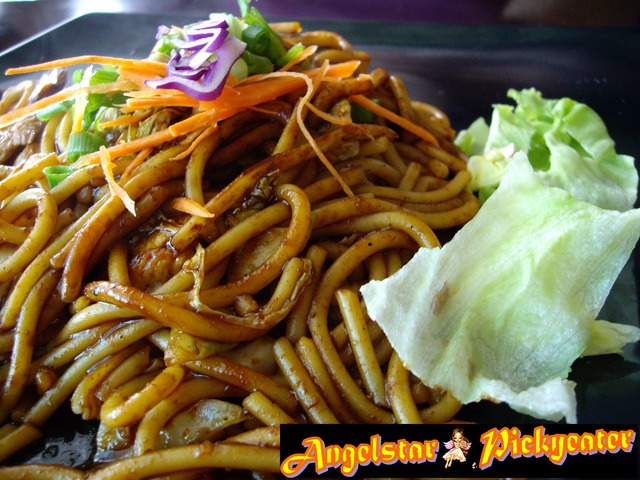 The dried chilies provided a very spicy taste to the gravy which accompanied the spaghetti as well.
Some side dishes:
Fish Dumplings (RM6.90)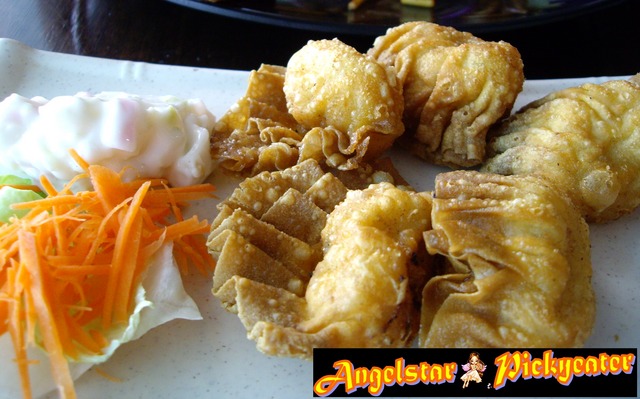 Filled with fish paste; it was deep fried to golden brown. However, I find the fish paste contains lesser of fish and more of flour.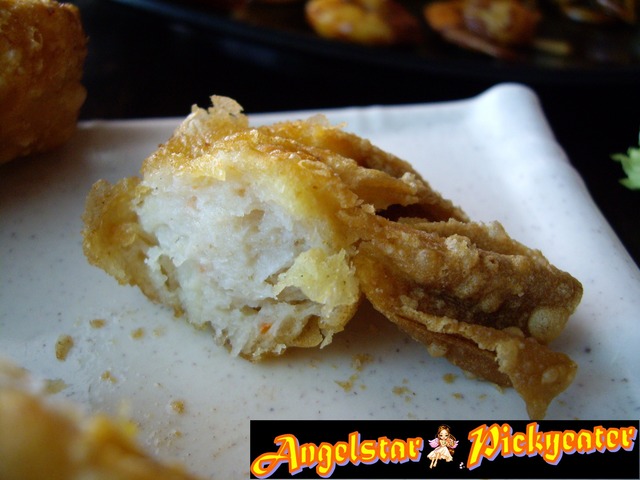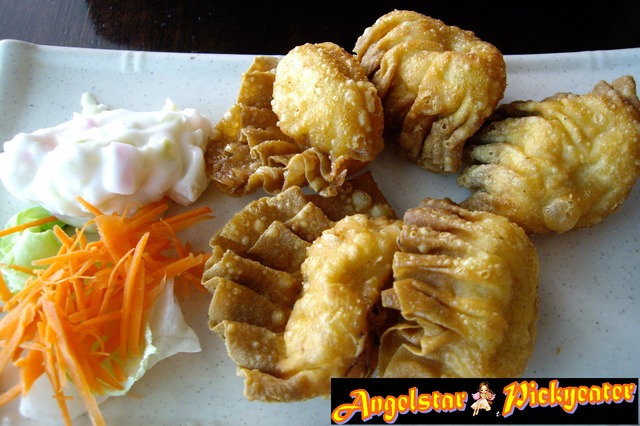 Vegetable spring rolls (RM5.90)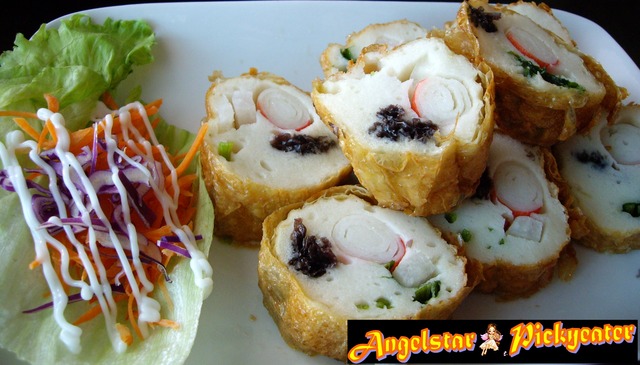 Wrapped with fried beancurd sheets, this was filled with seaweed rolled around the fish paste and mock crabsticks.
This was surprisingly not too bad; and I think I prefer this to the fish dumplings which were a bit too dry for me.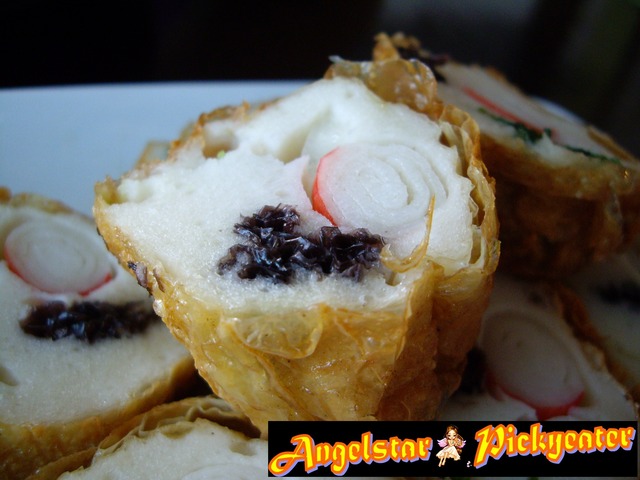 I find the presentation of the food here acceptable but the pricing is a little on the high side; maybe due to the rental?