Kluang station has been around for some time, and is always crowded during peak hours and sometimes, even non-peak hours.
Designed resembling an old-fashioned train station, this place must have something more than the unique design and the theme of an old kopitiam to attract customers!
Their Sirap Selasih and Sirap Bandung are both new on the menu; although they are definitely nothing new to all Malaysians.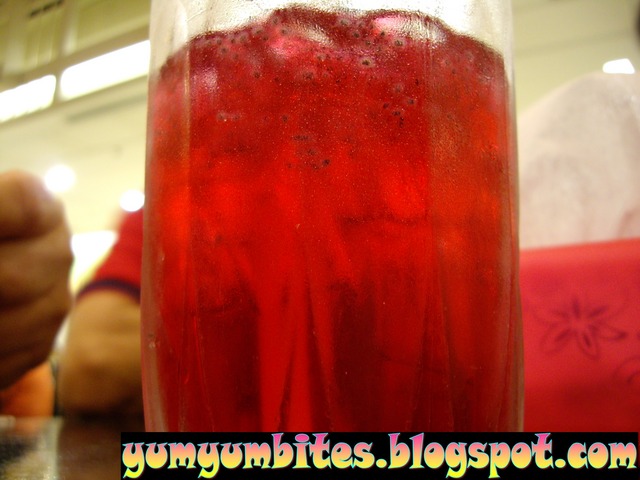 Sirap Selasih is nothing extraordinary, the scent and the taste was just like the usual red syrup you have at mamak stall.
Sirap Bandung, was also the normal ones which you add in the milk and you have the slightly pinkish color compared to the normal Sirap.
Prices were only about RM1-1.50, if I was not mistaken.
The fried noodles (I couldn't remember the price but definitely lower than RM5) was on the average.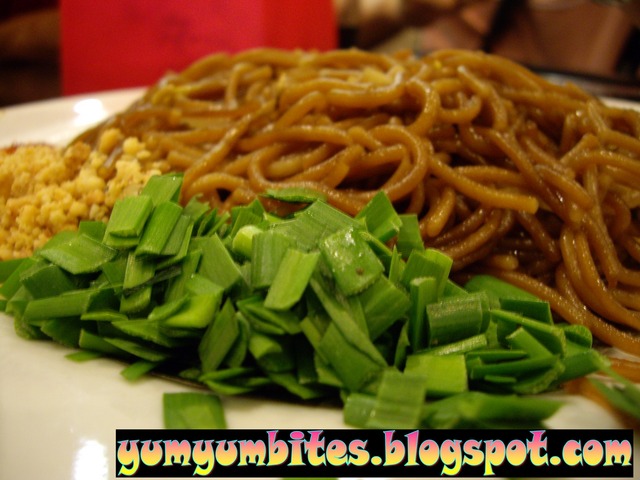 Nothing to shout about this plate of fried noodles which you can probably get at any stall; at a much cheaper price even!
It was just basically normal fried noodles added with some condiments of chopped spring onions (well, we can get that outside too) and also some grinded nuts.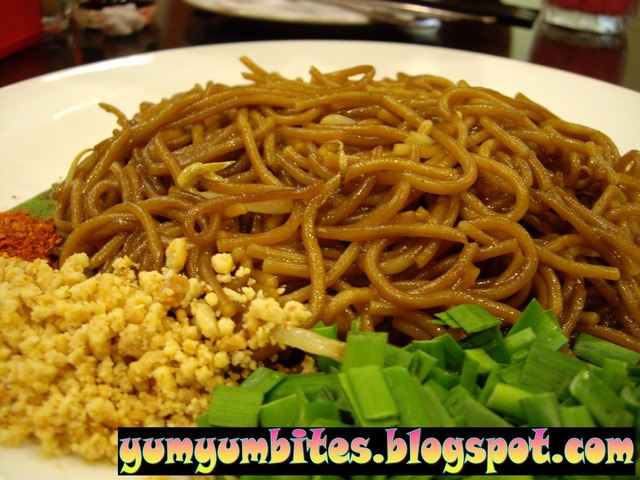 Kluang Mee Siam was much better in terms of appearance and taste too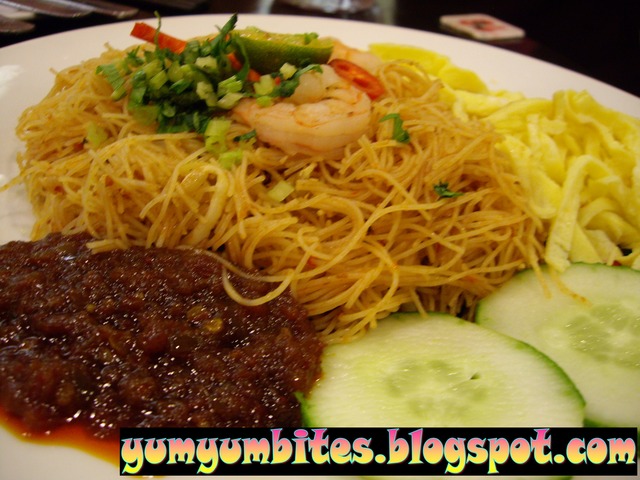 It was fried meehoon (rice vermicelli) with a slight tint of chili/tomato sauce which produced the light orange color.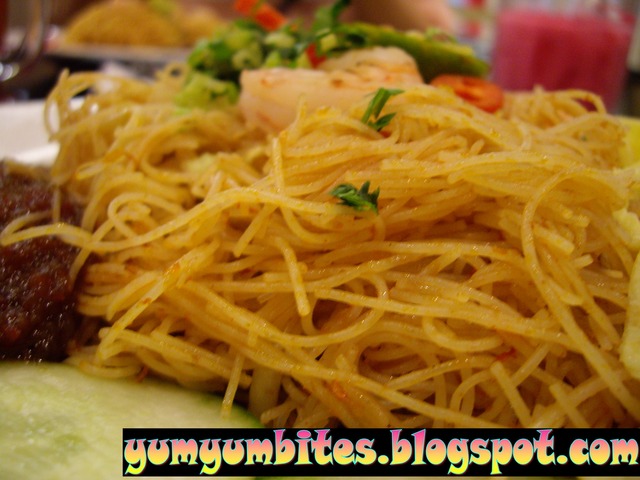 Then the meehoon were served with prawns, telur dadar strips, cucumber and a small serving of sambal for you to add to your taste.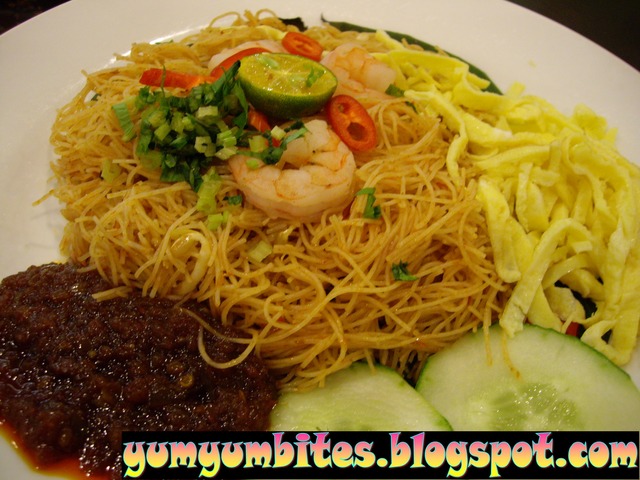 Taste wise, it was not too bad, simple and nice! I would recommend :)
Hainanese Chicken Chop was also a unique serving of chicken cutlet; done the Hainanese way (as the name indicates)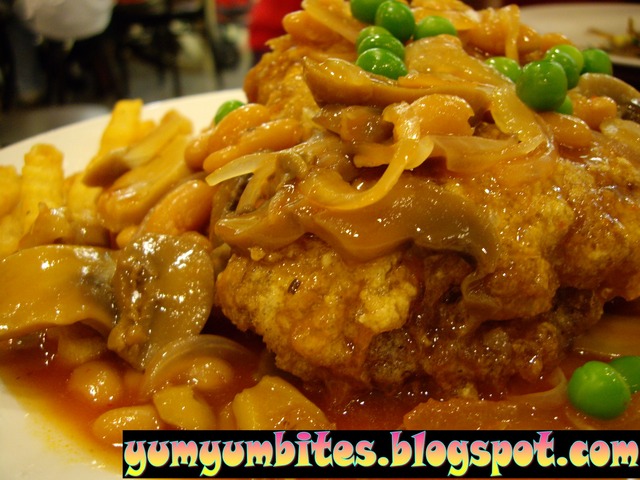 The portion looked big, but it was actually deceiving since they had a thick chicken skin which covered the top of the cutlet.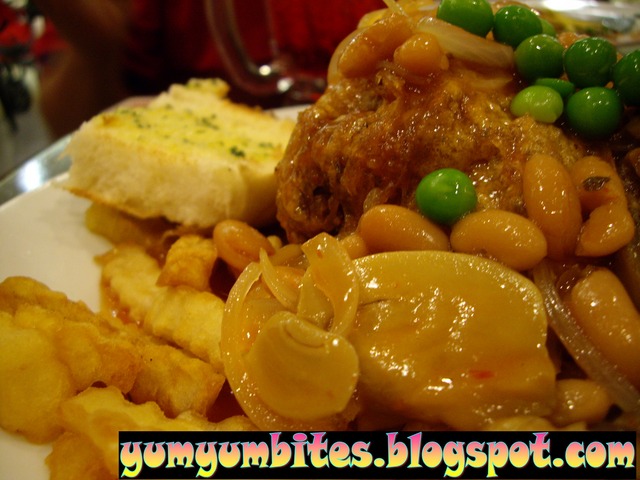 The texture of the sauce was a little similar to the canned red beans; basically tomato sauce.
And it came with a serving of button mushrooms; which have been sliced.
Last but not least, how can we come into a kopitiam without trying the typical kopitiam fare; Toast Slice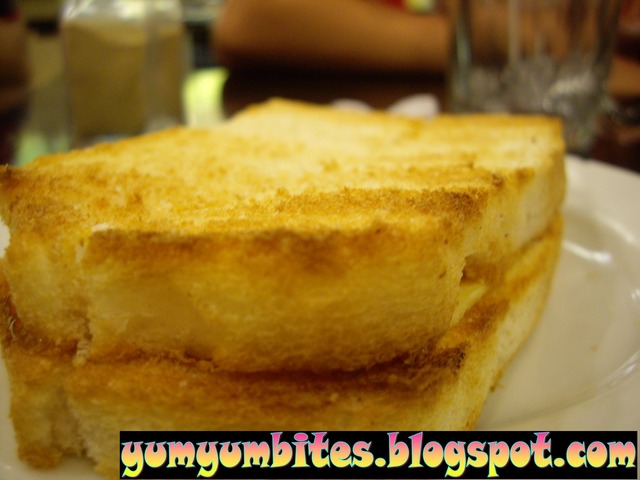 Especially when my mum is a fan of toasts:)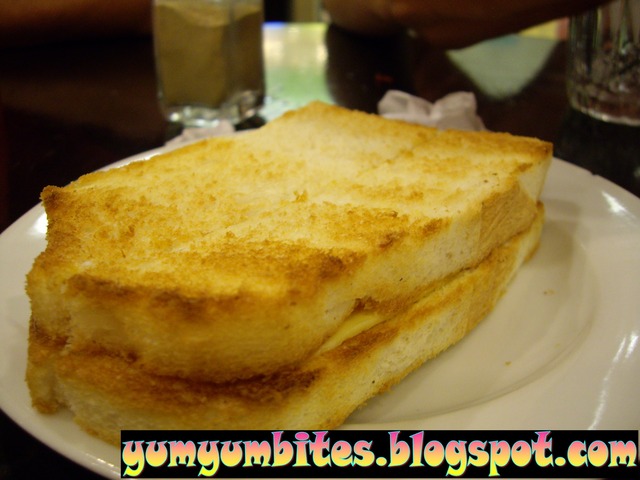 It was on the average; not really amazing, and I think Old Town or Kim Gary alike fared better in their toasts.
Overall, the food was not too bad; and I guess it's the environment (perception) and also the affordable and reasonable prices which attracted their customer to their train station canteen style of coffee shop.