Christmas celebrations begin every year after the midnight vigil mass and rounds of cheers, hugs, kisses and warm wishes are passed from one to another.
The presents and chattering takes place after, followed by a feast!
Oh yes, even at the chimes of the clock at midnight and where strict dieters may frown upon, we enjoyed our indulgence and most importantly the family time.
In recent years, our Christmas celebrations have been graced by the beautiful and exquisitely made cakes and pastries by our lovely and aspiring family baker, and in case you are wondering, it was not me :-)
Her cakes were crafted with details and love, as she works her way to bake these cakes for the family.
This year's we were treated with a sinful and decadent chocolate fudge walnut cake, adorned with wild berries and red currants atop the melting goodness of choc.
Berry Choc-a-licious (my little name for the cake)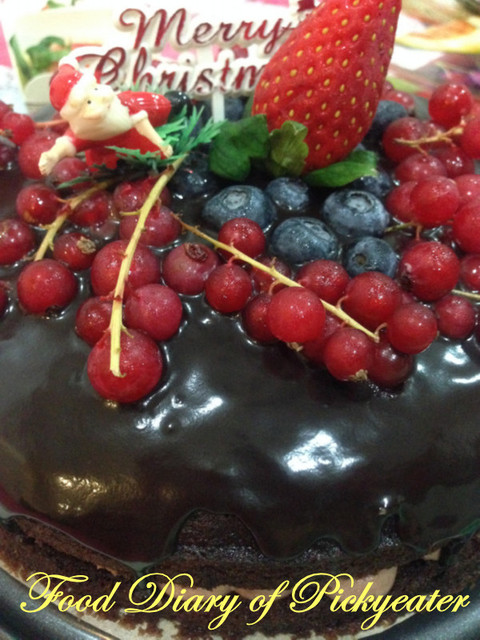 An exotic combination and a picture of sinful temptation, it was a cake which melted everyone's heart besides melting in the mouth, that is.
The star was definitely the cake, but the next little goodies did share that fair bit of the limelight as they managed to squeak out a few squeals of delight when they appeared (oh, mainly from me :-)
Sweet Berry Chiffon Cakes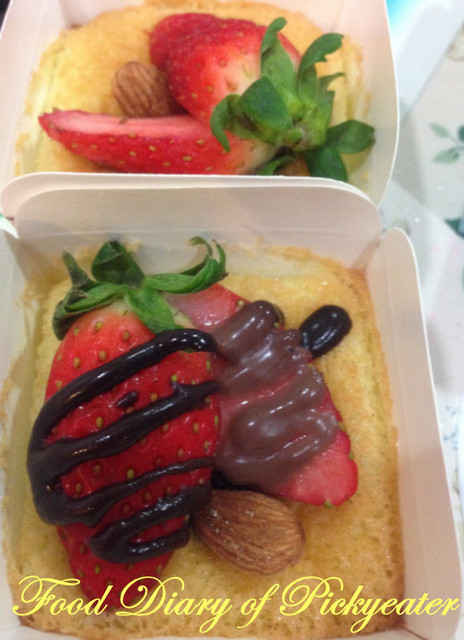 These are mini chiffon cakes; a close spin-off cousin of the Hokkaido cakes but I am liking this more.
Topped with strawberries (my all-time favorite!), almonds and playfully decorated with the rich chocolate (again) - this is yet another delightful and light treat.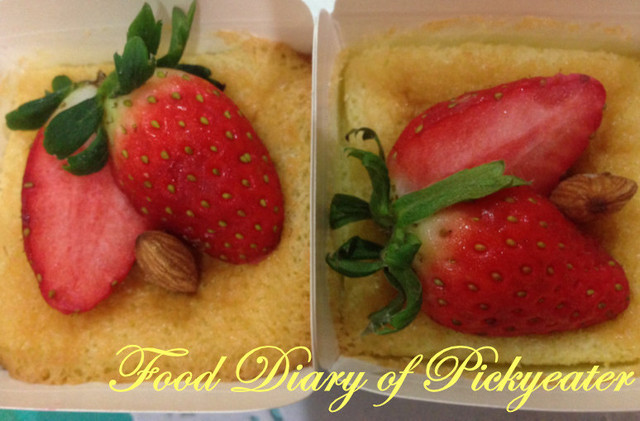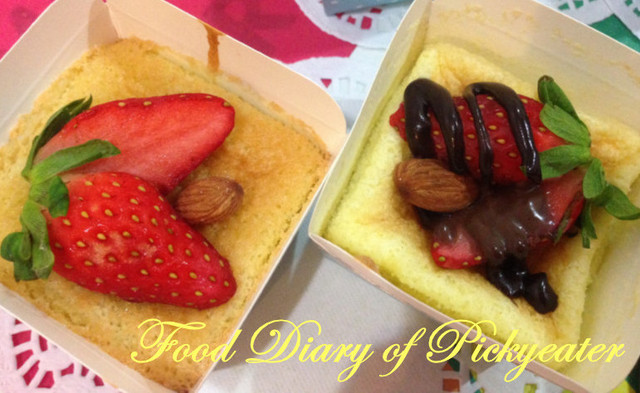 With beautiful and enchanting little treats of goodness like these, who minds that extra few pounds or just letting the hair down for just one night, right?
And what is Christmas without the sweet treats, family time, laughter, and catching up?
All the more reason to love Christmas besides the birth of Christ....
Happy Birthday Jesus!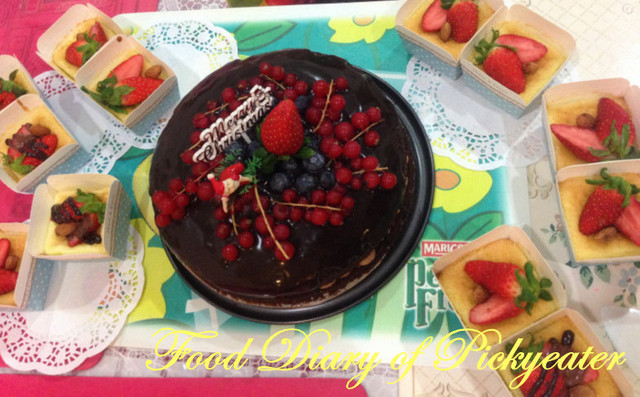 P.S: Thank you dearest Elyn for your wonderful efforts :-)