Talk about seafood in Penang and most relate to the famous Tambun or Teluk Kumbar area.
On the island itself, Batu Maung, the place famous for Cheng Ho's giant footprint is also reputedly famous for their little fishing villages and the family restaurants established in that area.
One of the good ones that I was introduced to by a family friend was Chai Seafood restaurant, located along the end of the road whereby you can reach FTZ Phase 4 using that curb.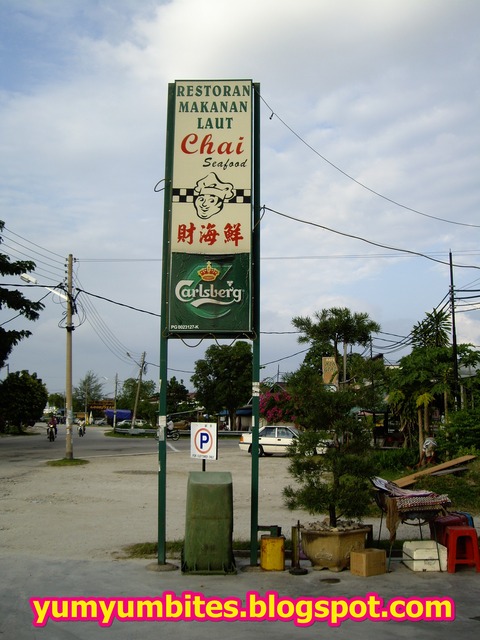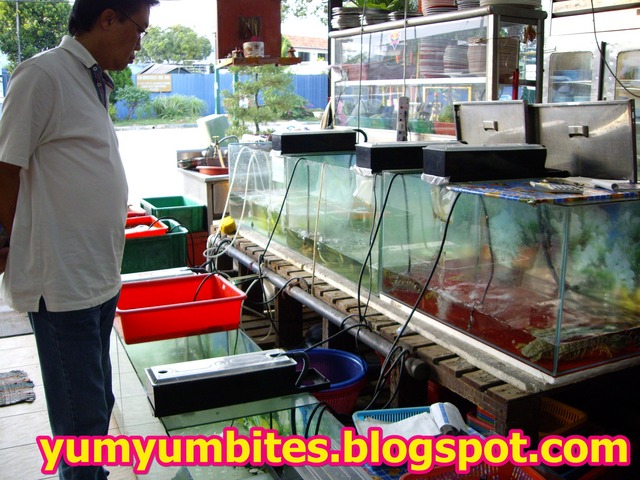 Chai Seafood is a family business and they claim to serve fresh seafood; in fact they place most of the seafood in the big aquarium tanks in front of their restaurant for you to view and choose from; and of course to show you that they serve live seafood still swimming around:)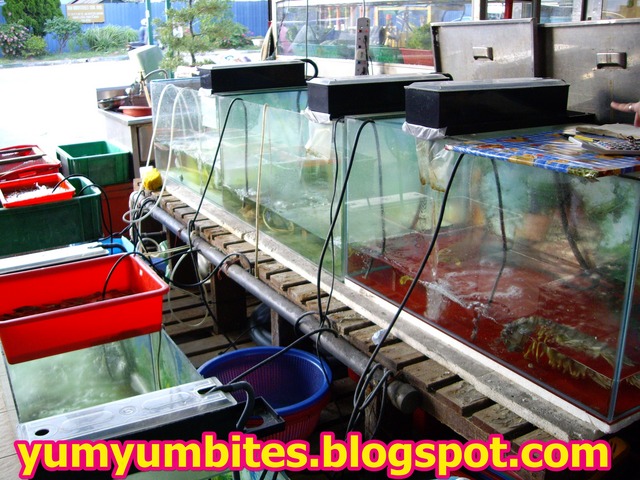 When you are here, do not forget to order a glass of their Ambra Plum Juice which is definitely the thick and undiluted version compared to others serving the same drink in the whole Penang.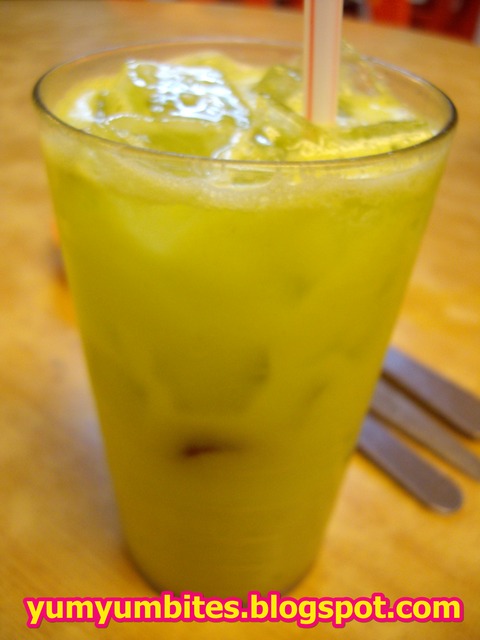 They also have homecooked herbal tea such as Loh Han Guo with longan and winter melon strips.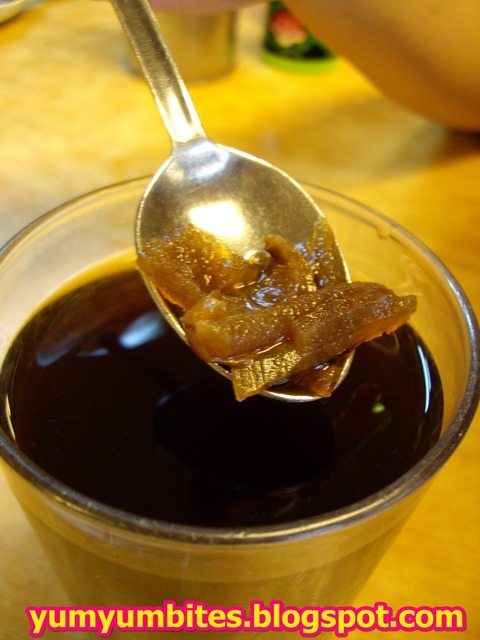 A refreshing and cooling drink especially during hot weathers.
One of my favorite orders here is definitely the steamed garoupa fillet with plain soy sauce.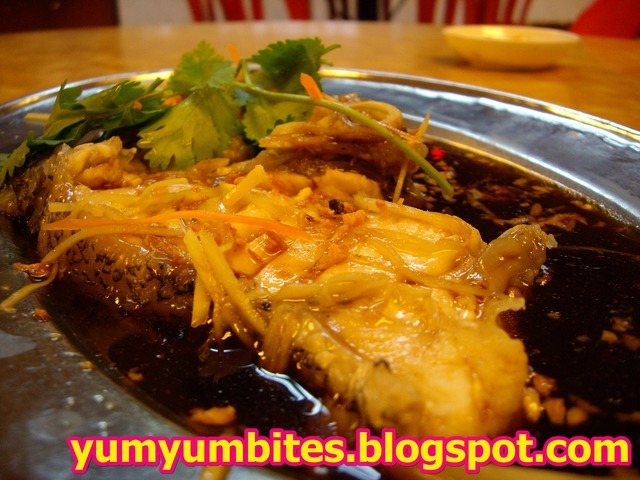 I will always request for a small portion of the fish fillet; so that we could finish and also, the fish must be fresh, so that we can taste the natural sweetness and tender flesh of the juicy fillet.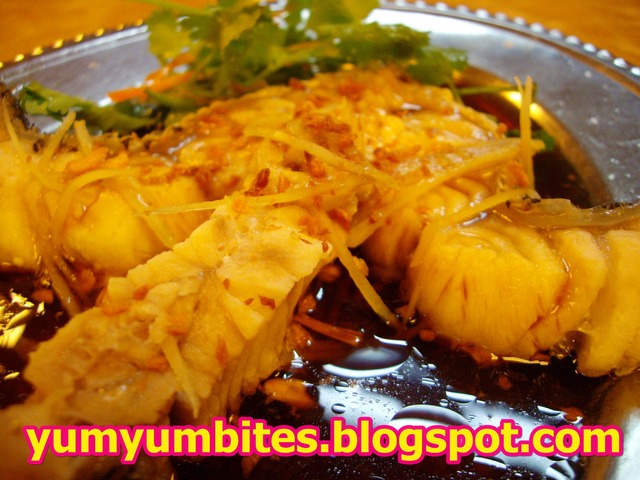 A serving of the fish fillet typically costs about RM21-22 for 2-3 pax; I do think it's a little pricey but the fish was fresh:)
Fried mantis prawns cooked in Kung Pow style is also good here and the mantis prawns are of an adorable baby size.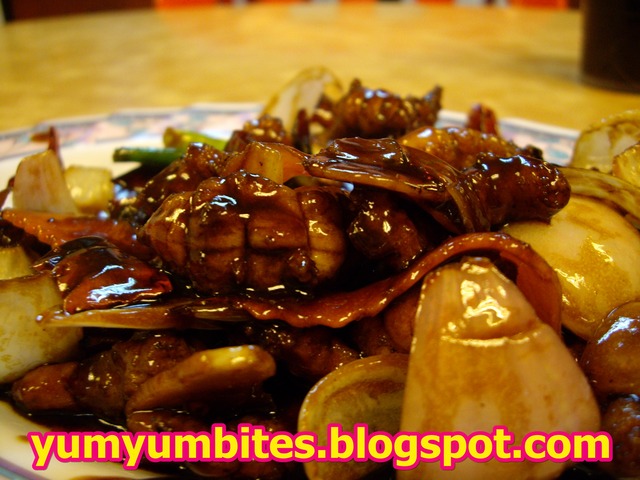 Do let them know you want a small, keep repeating and reminding them or else you will find your portion oversized for the number of people eating.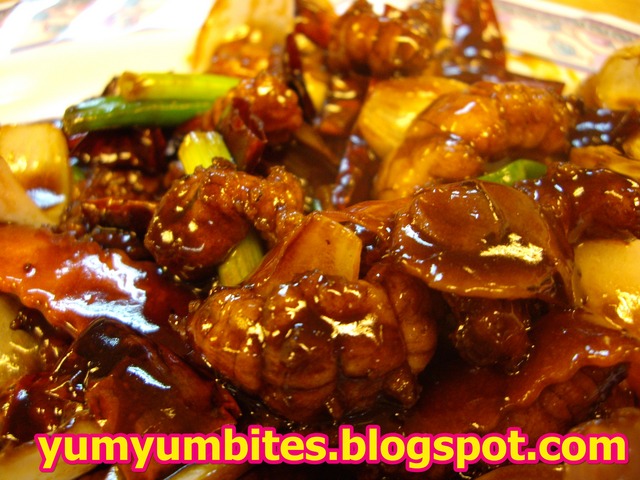 A portion like this will probably cost about RM10-12 for 2-3 pax.
Another interesting dish to try is this Tofu served with seafood; or mainly crab meat.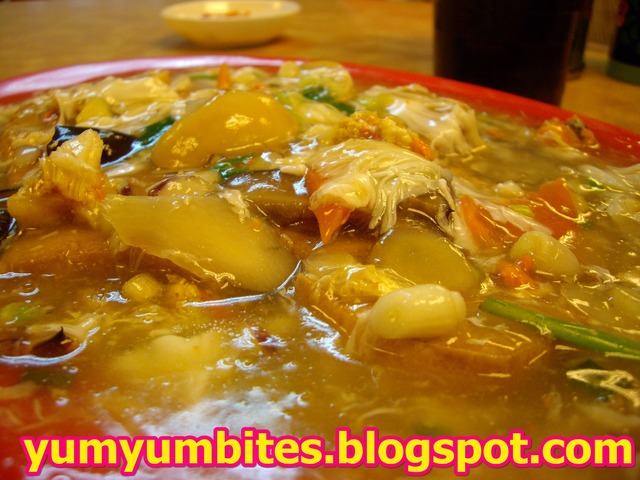 The beancurd was a larger local tofu version which was lightly battered and fried before serving it with the egg batter gravy and minced crab meat above it.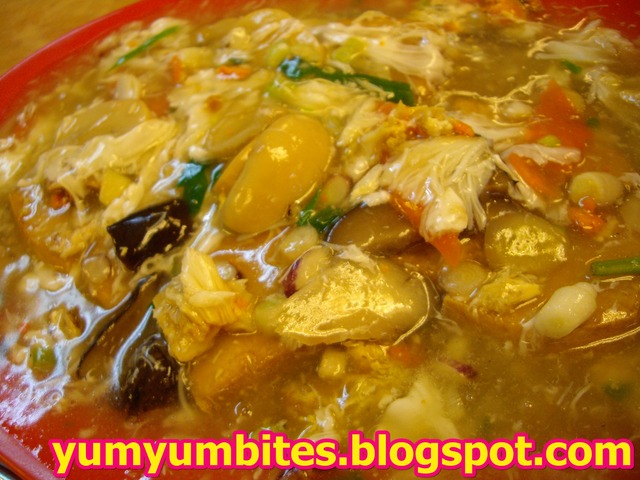 There was also a generous amount of veggies along with the dish and the dish costs about Rm10-12.
For some greens, you can try the stir-fried potato leaves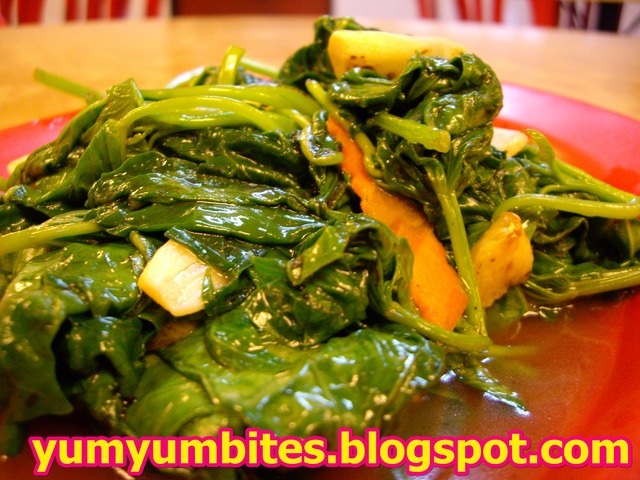 The leaves are fresh and juicy!
Or you can try the stir-fried brussel sprouts which is crunchy and enjoyable for the enamel:)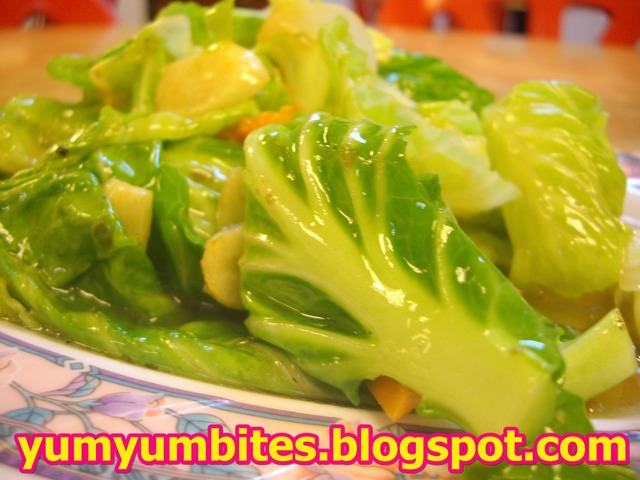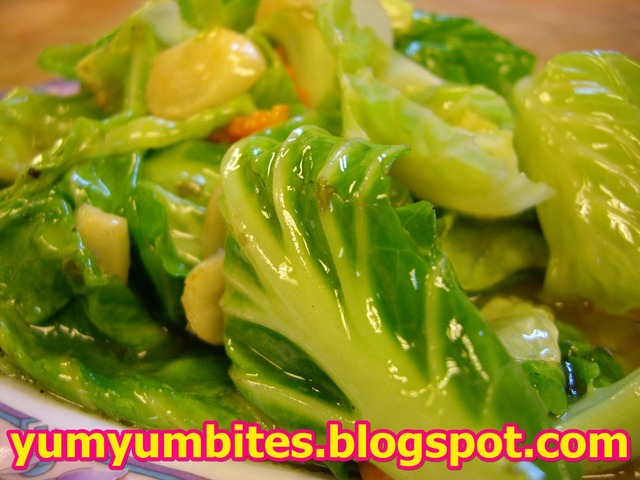 This is one of my favorite seafood joint as well; as the food served is pretty good and the prices are reasonable.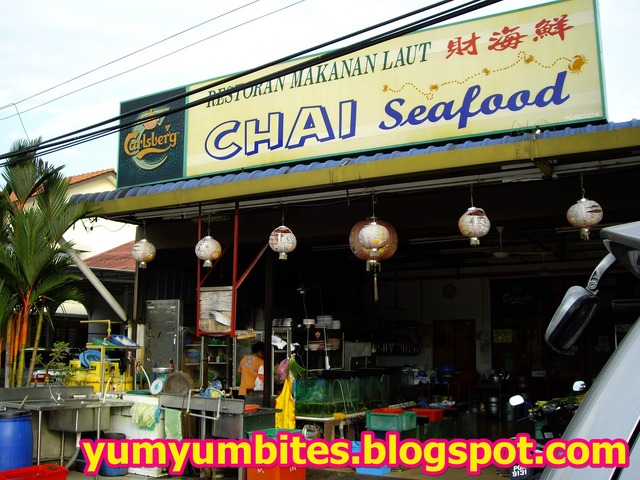 I believe it's also not a stranger to most Penang foodies :)
Sustainable in the long run?
Definitely, since it's run by the family!