Mention Korean food and the images that come to mind would be of spicy and fiery red kimchi, stone bowls of rice and soup and of course, BBQ.
Daorae
is one of the leading Korean restaurants in Malaysia; and they have opened their doors to the Penangites a few years ago with the opening of their first outlet in Bayan Baru which I visited then (read it
here
).
I have also visited their HQ branch which is located in Sri Hartamas in KL, also a few years back.
Therefore, this is not my first visit to this Korean restaurant although it is my first visit to their second outlet in
Tanjung Tokong, Penang.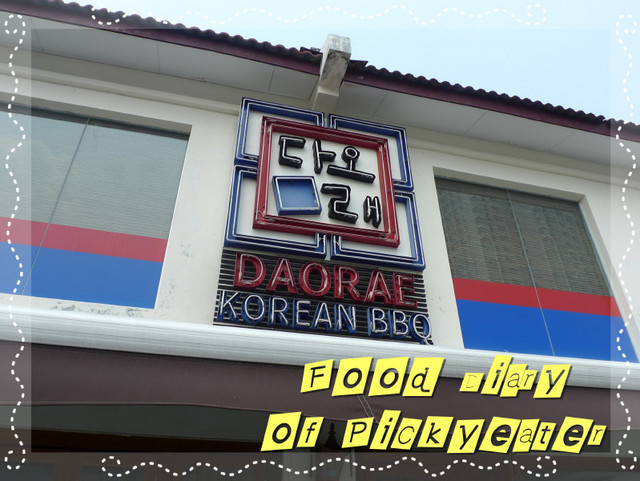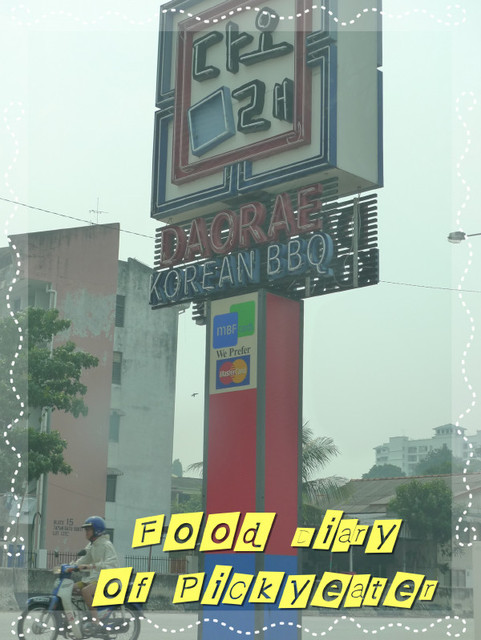 Getting back into the dining out cycle can be quite a fun and memorable experience, although we are faced with the usual dilemma of deciding what and where to eat, all the time.
Korean food came to my mind; yeah, surprisingly, as I am usually a bigger fan of Japanese food but I just had this sudden thought and when I told hubby, it was all set and we headed to Daorae.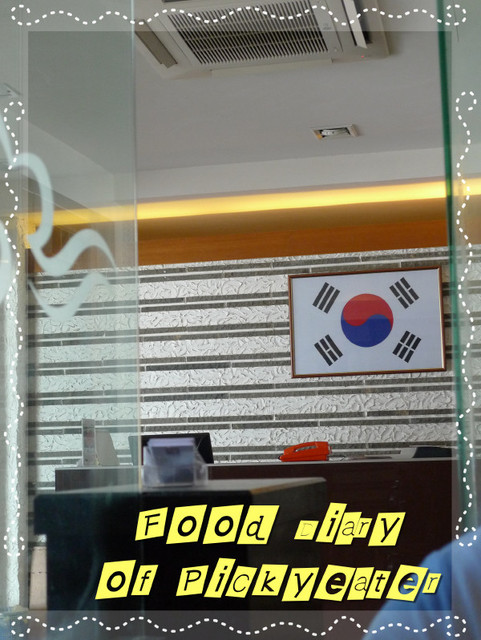 Cute Korean souvenirs/ornaments framed to decorate the walls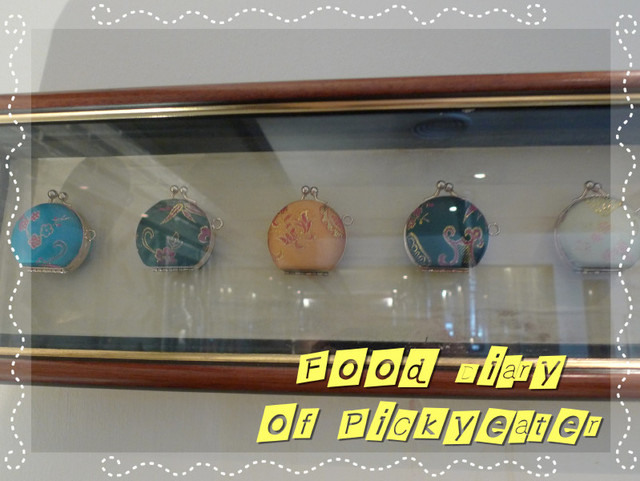 While most of the people are here for the BBQ, I am always opting for something different from everyone (yeah, weird me) and I just wanted to get that taste of Korean food from their ala carte dishes instead of having to cook my own food over the stove.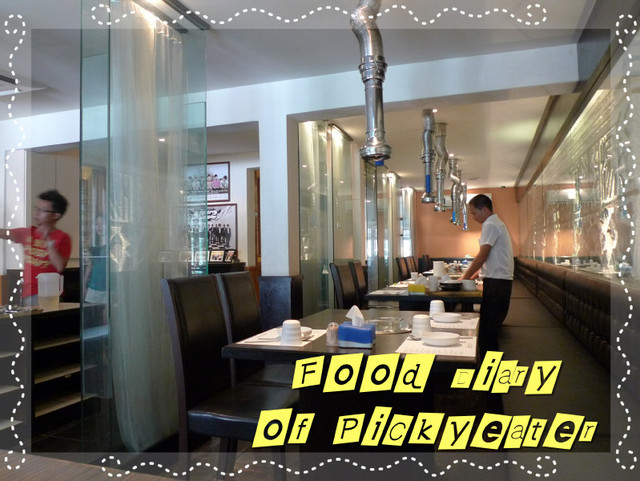 The drawback of BBQ in a restaurant is that smoke smell which lingers over you and somehow your hair just smells like you have been grilled yourself when you walk out of the restaurant and head home.
Therefore, to overcome this problem, or at least, to minimize the impact on ourselves, I requested for a table that is far away from the BBQ tables although the whole restaurant is filled with BBQ tables.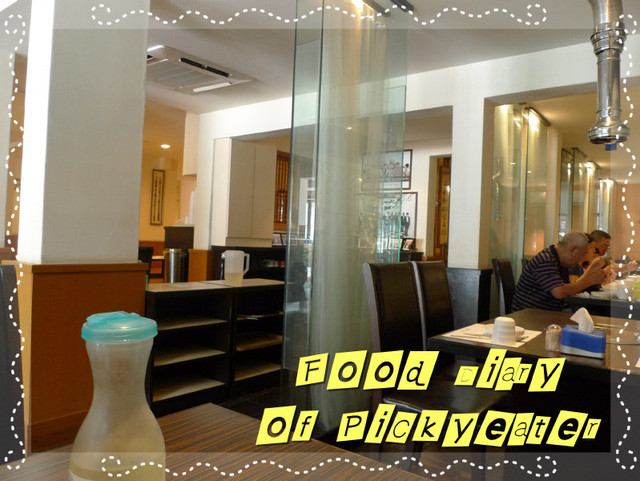 Sikhye
식혜
, also known as damsul or gamju
, is a type of traditional Korean rice drink which is served and can be found in most Korean restaurants.
It is a common drink which is enjoyed by the Koreans, I think, as I remembered having this at each meal when I was in Korea.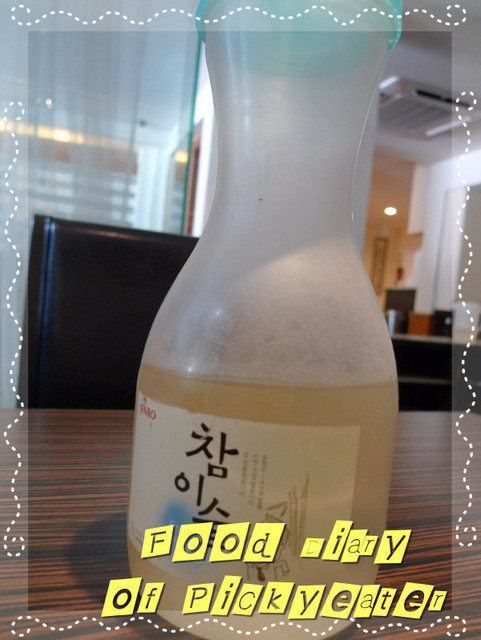 It is a drink made of cooked rice along with malt water, and it had a rather unique taste to it.
Served cold, it was rather refreshing and definitely a good complement for the spicy taste of the dishes.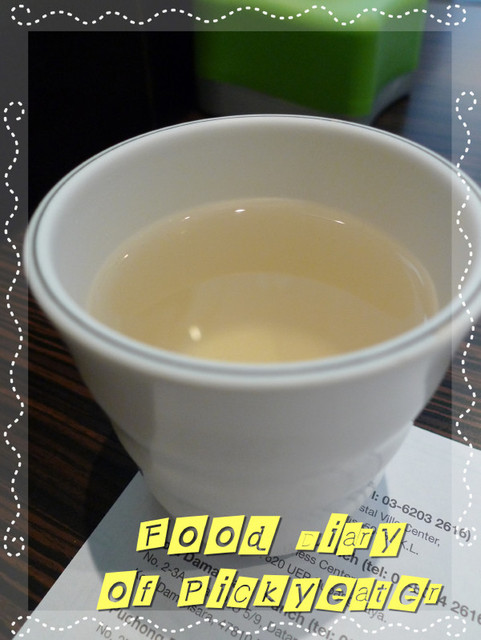 I have always loved the silver utensils used in Korean dining, and I have my own set too which I got from South Korea during my last trip there :-)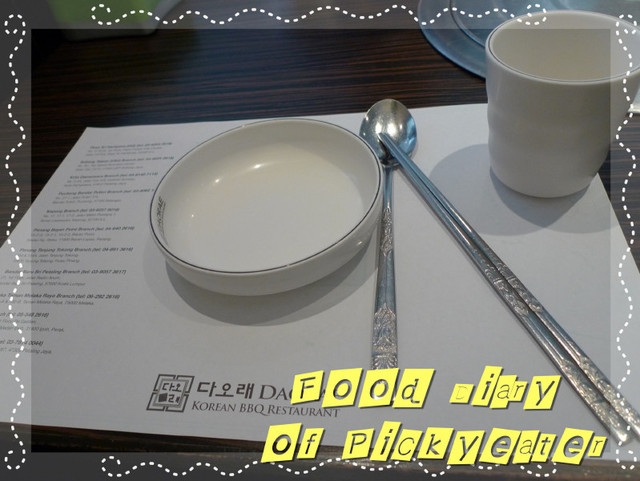 The
wide array of appetizers
served before our main courses arrive.
(Yes, these are all just the appetizers, and come complimentary before the mains and it is also a common practice in Korean dining)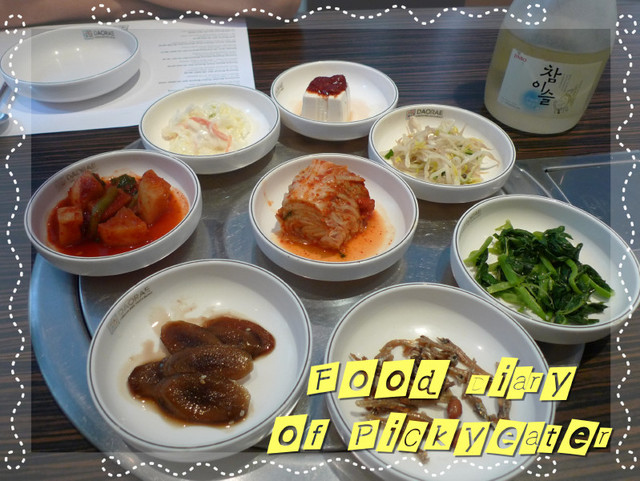 List of the appetizers; one by one
Kimchi (the famed pickled cabbage/vegetables)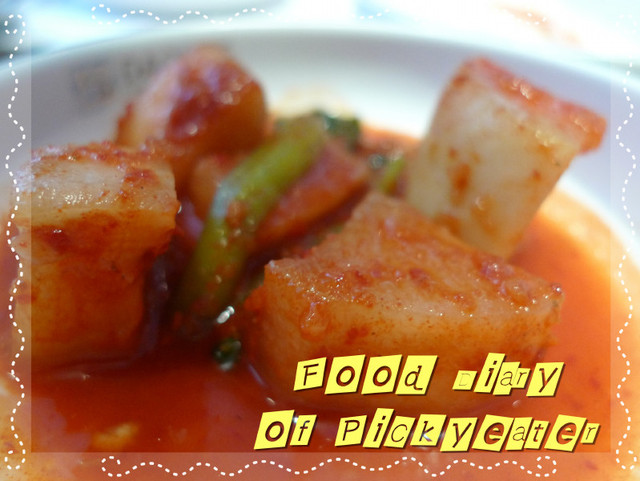 Pickled carrots, I think, it had a rather unique taste to it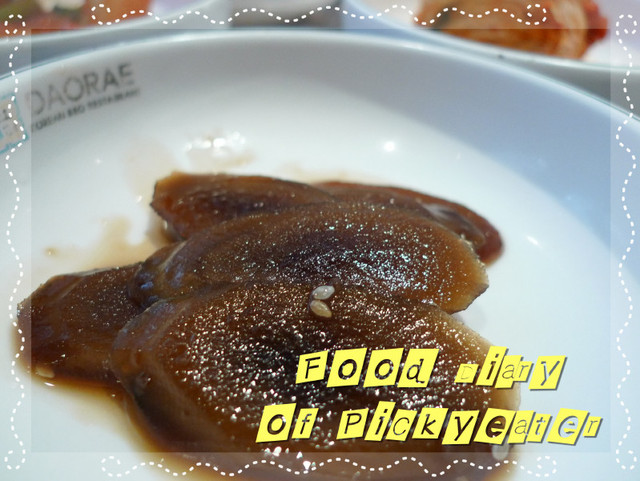 Boiled spinach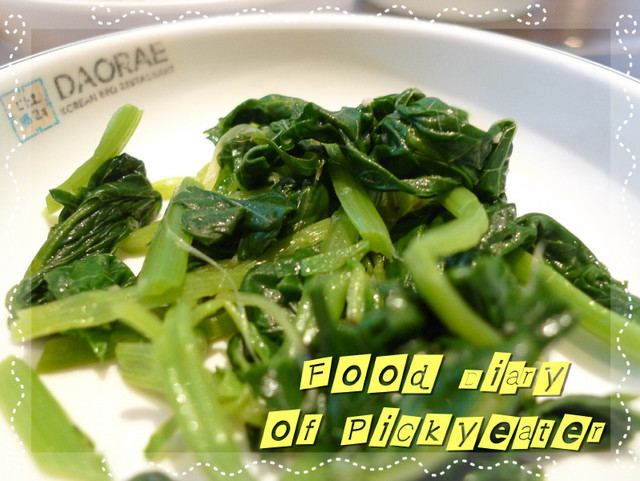 Deep fried anchovies and nuts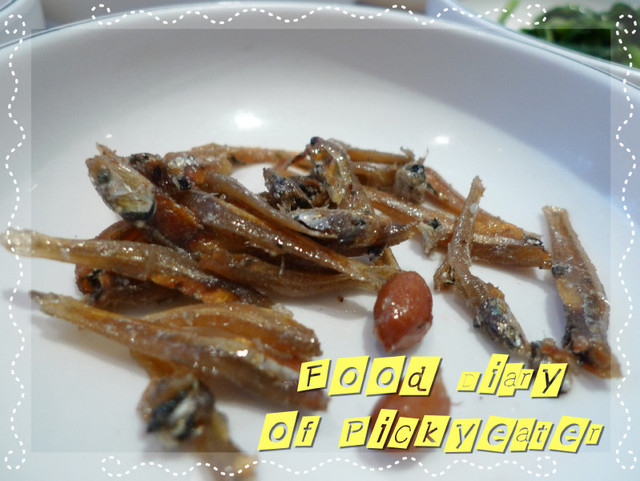 Bean sprouts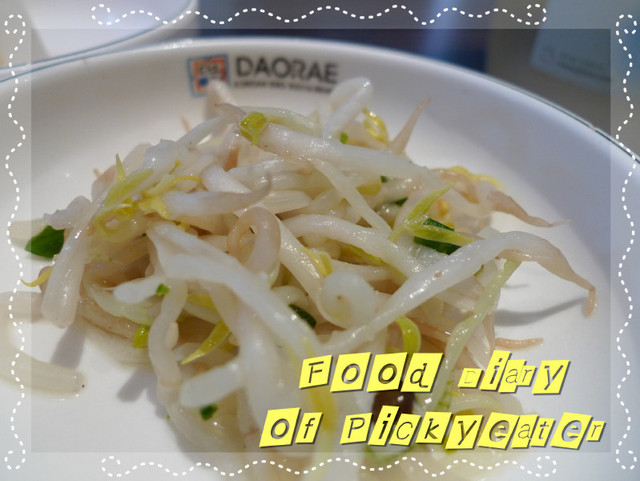 Steamed and chilled white tofu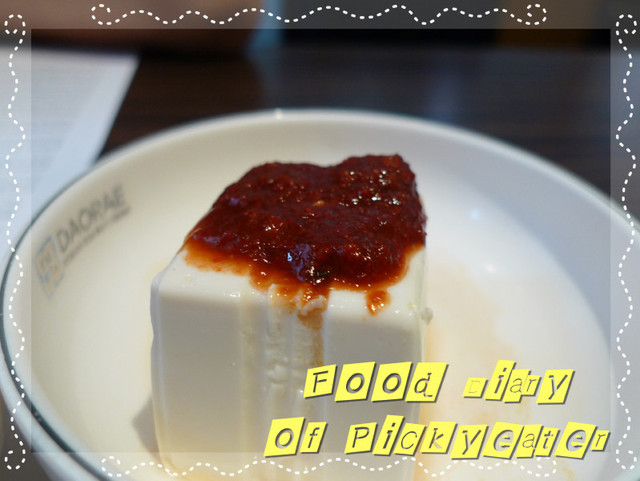 Salad with mayonnaise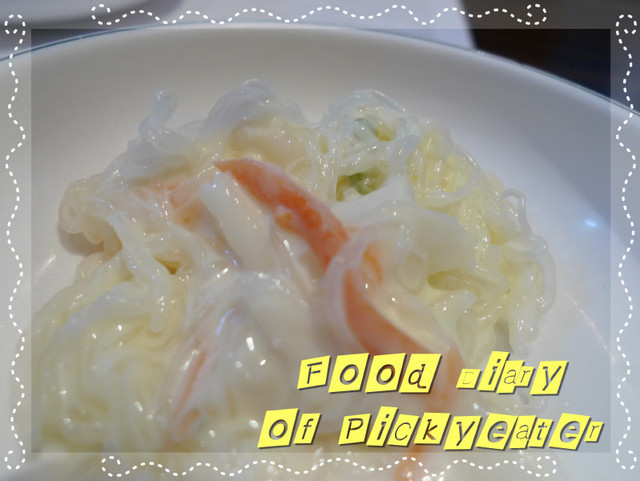 There seems to be more appetizers than my main; and just between the two of us, it is a lot to take.

Our mains took some time to arrive as well; and we opted for some noodles and seafood.

Janchi-gook-su

잔치국수

(MYR18) (Fresh vegetables and seafood served with Korean noodles in hot soup)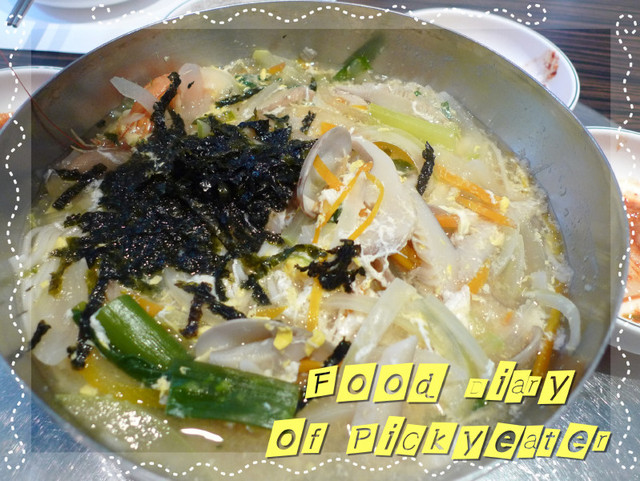 Served in a metal bowl, this is enough to serve two pax, the taste of the soup was enhanced with the sweetness of the fresh seafood which consists of clams, squids and prawns along with seaweed, onions, carrots and spring onions.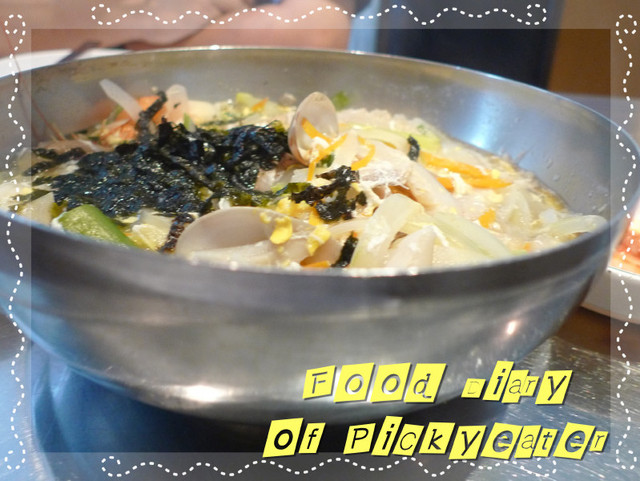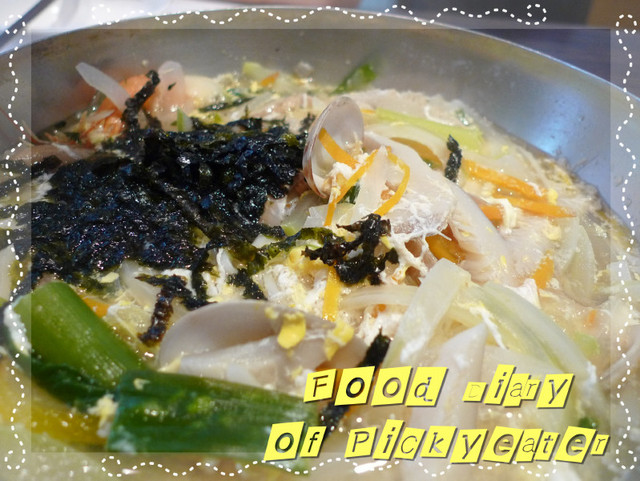 O-jing-er-so-myun (MYR35)
Sliced squid with assortment of vegetables stir-fried in spicy chili sauce, served with noodles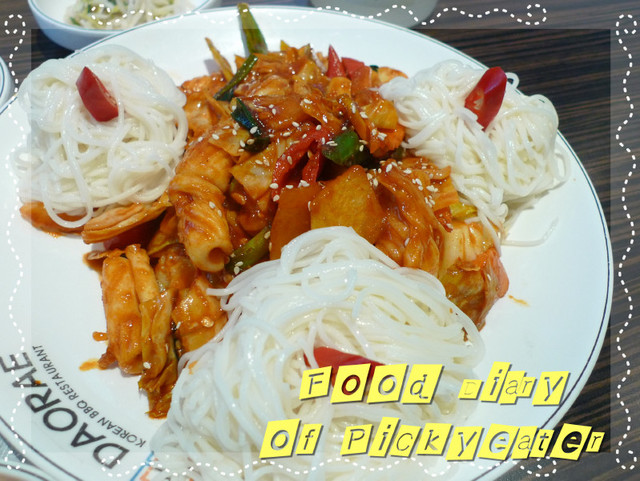 When this arrived, I was a little taken aback with the size of the serving as we were thinking that this would be our side order and oh well, I guess we overlooked the sizes and also the amount of food.
A little on the pricey side but the serving is definitely more than enough to serve two; maybe even three pax.
This is a rather spicy dish but the exotic tastes of the spicy chili sauce made this very appetizing and went really well with the noodles.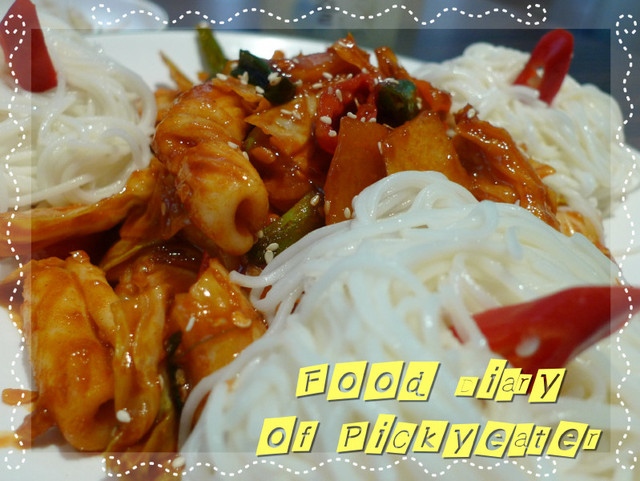 The large and juicy squids definitely added to the yum factor of the dish.
When mixed with the spicy chili sauce, this looks like spaghetti but tastes more flavorful than the Italian pasta.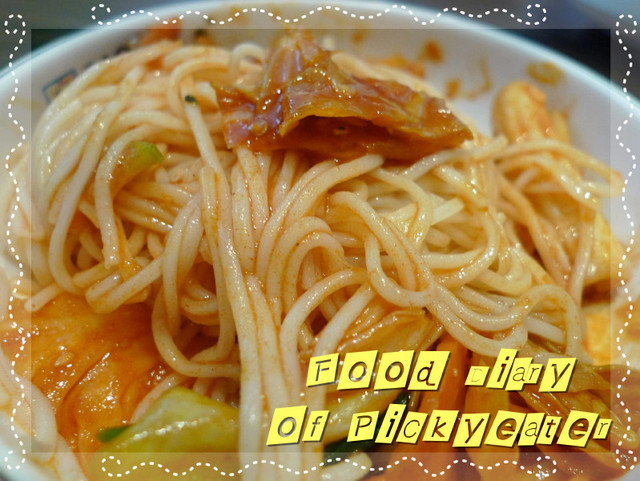 Look at the amount of food we had to deal with; just between the two of us and it seemed like we were just pigging it out.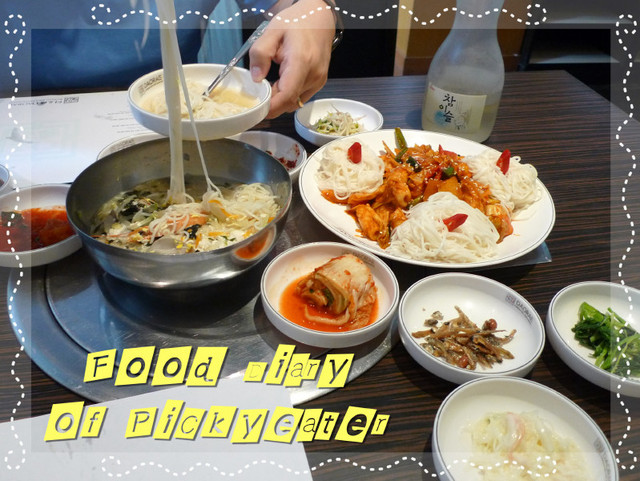 Then we had a surprise when the waiter came with this
A chive pancake
We thought it was a mistake as we did not order this but imagine my shock when he told me that this is complimentary and is supposed to come along with the side orders of the appetizers.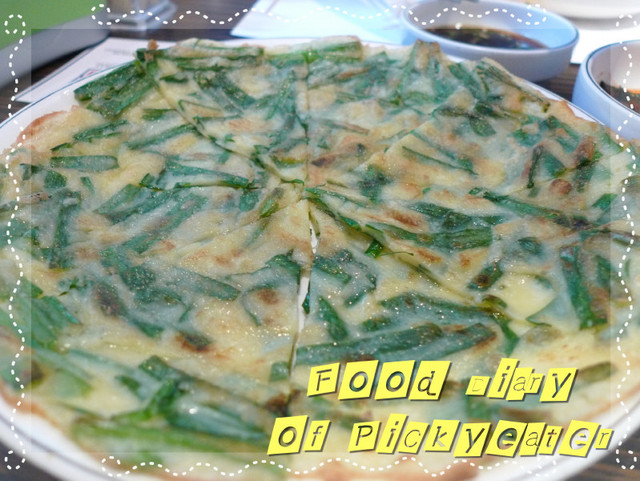 The sauce to go along with the pancake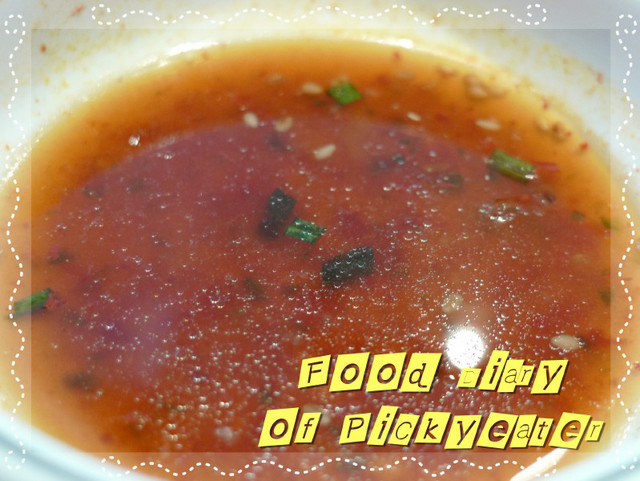 Compared to the other Korean pancakes I have tried which are more of flour than anything else, this is quite good and the only downside is that it is a little oily.
It was served hot and I guess they just cooked and served it straight from the kitchen.
Faced with the amount of food, seriously, I am waving the white flag and we decided to pack the food home instead of wasting them.
There are also sliced watermelon served as desserts; and we were really all stuffed when we walked out of the restaurant.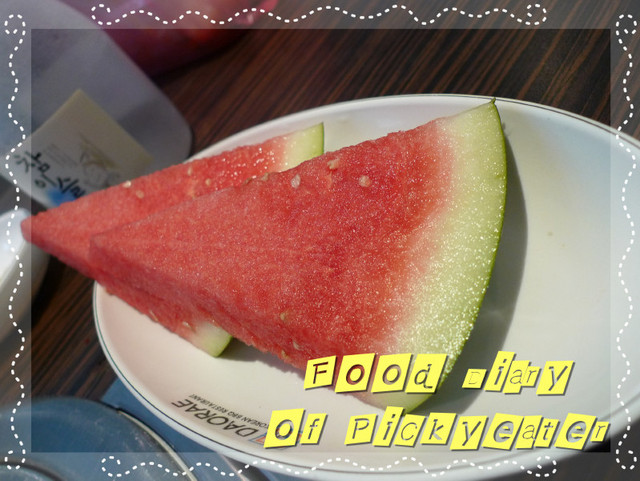 I think it is a better idea to come with a bigger group/family to enjoy the food as the servings are really meant for sharing.
Prices can be a little high here; but the portions are quite large as you can see from my post.
Hazy day
Look at all the flags that Daorae is flying...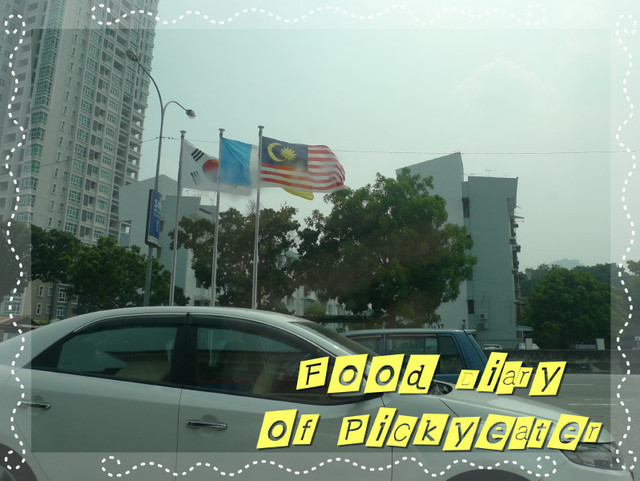 It will definitely take me a very very long time to go for Korean again...as I still remember the stuffed feeling until now :-P