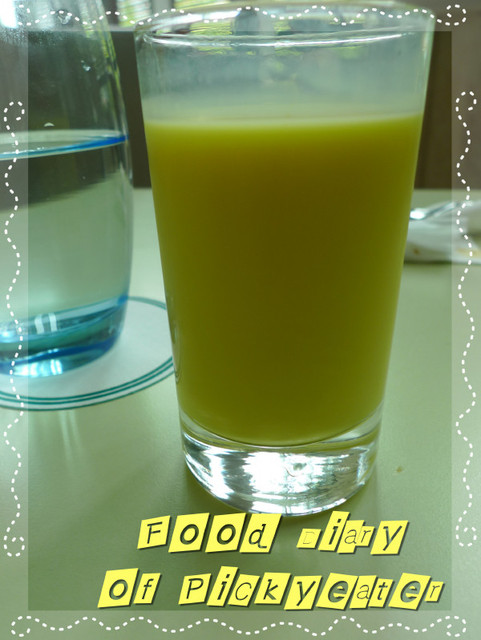 Anyone tried the
Sweet Corn drink
before?
I remembered my first taste of this drink; when I was just a little girl following her mummy downtown shopping.
Back then, there was this long stretch of night market along the streets of Jalan Tunku Abdul Rahman in the middle of KL city where many stalls are set up, selling food, drinks, textiles and all sorts of local products.
We rarely do get to sample drinks from the streets, but on that day, I remembered my mum was fascinated with this yellow drink found at one of the stalls (oh, after that we noticed that a few other stalls run by Malays were also selling this). The owners of the stall were a middle-aged Malay couple; and the makcik (a term to address elder women in Malay language) was very friendly and was quick in telling us about the drink she was selling upon noticing our curious facial expressions looking at the bright yellow coloured drink in the plastic tub.
I remembered that was my first time trying the Sweet Corn Drink and it was without milk; purely Sweet Corn juice which tasted sweet enough and mildly scented with the natural scent of a sweet corn.
I was hooked and I have rarely had another corn drink since then, because nothing could match it and also because I did not like the combination of milk in it.
It has been so long, and I doubt I can still find the Makcik who sold me this more than a decade ago.
Seeing this drink recently during lunch with my hubby brought the memories back to me, and even this drink could not match that first taste I had then, so nope, nothing compares to that first experience.
It's a little like first love, don't you think, it lingers on long even after it is no longer there...haha :-)
I am just so sentimental with everything, LOL, and I could just remember all the details even after they took place long ago which just made me write and write about long stories associated with some of the food when I blog and I thank all my readers for bearing with me :-)
To the Makcik who sold me that drink back then, although you would not be reading this I suppose, I still want you to know that that first encounter with her homemade sweet corn drink changed my perception towards this drink for life....
Anyone tried this drink before?
Do you like it with or without the milk?