Continuing from the previous post (do scroll down for the
Part 1
)...
This is a photo-loaded post :-)
After filling ourselves with the scrumptious main courses and appetizers, it was time to enjoy the sweet stuffs and the varieties of the desserts did not prove any lesser than the choices from the mains.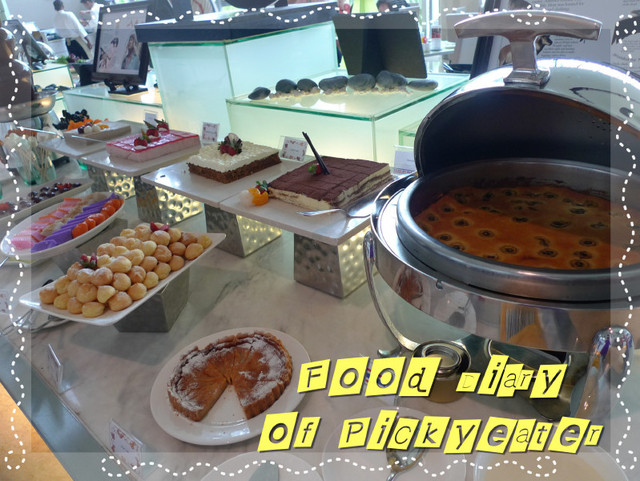 Variety of cakes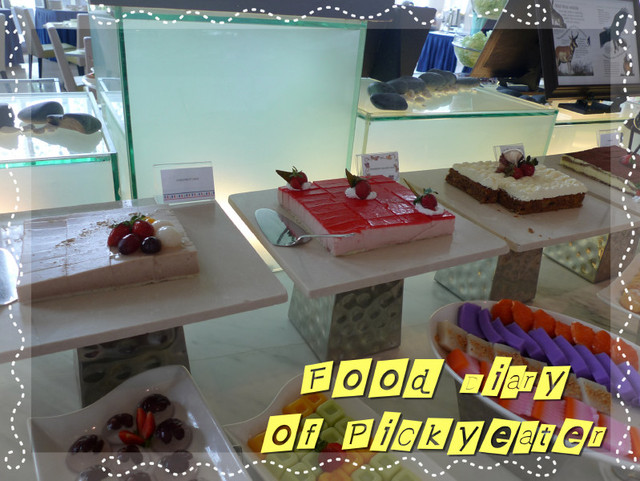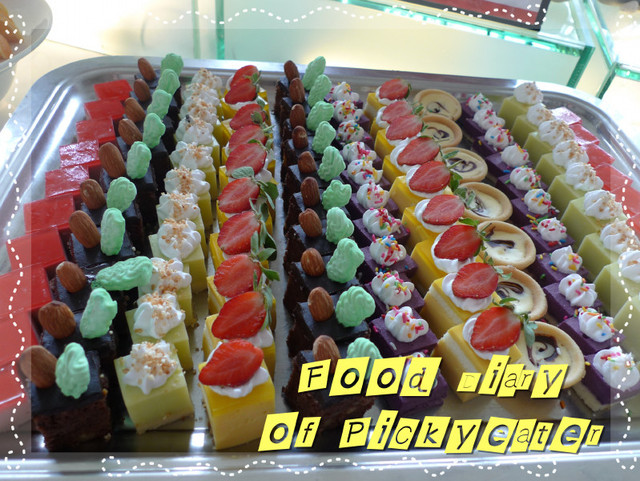 Local Malaysian Flavors in the kueh (traditional cakes)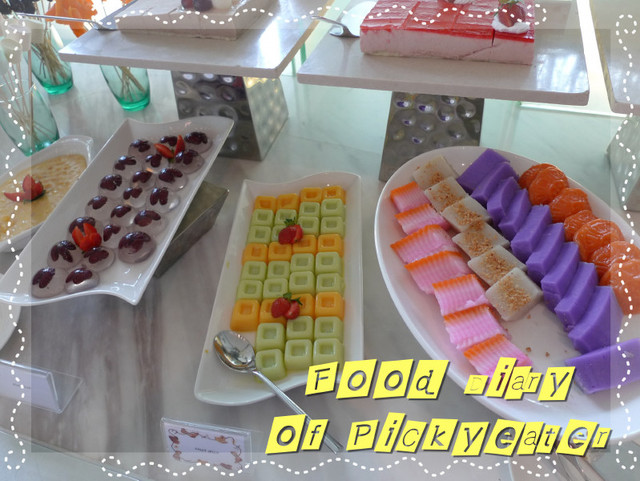 How could a hotel hi-tea buffet not have the ever popular
chocolate fondue fountain
?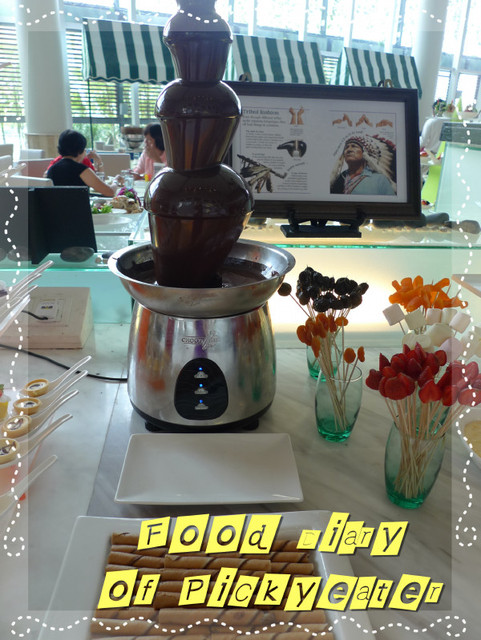 Cute tarts and mini cakes tower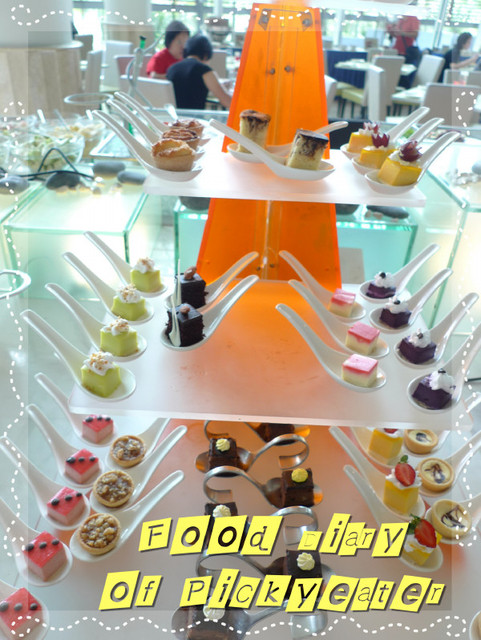 A closer view at the featured desserts:
Mini Cream Puffs
- these are adorable! (love the strawberry on top too!:-)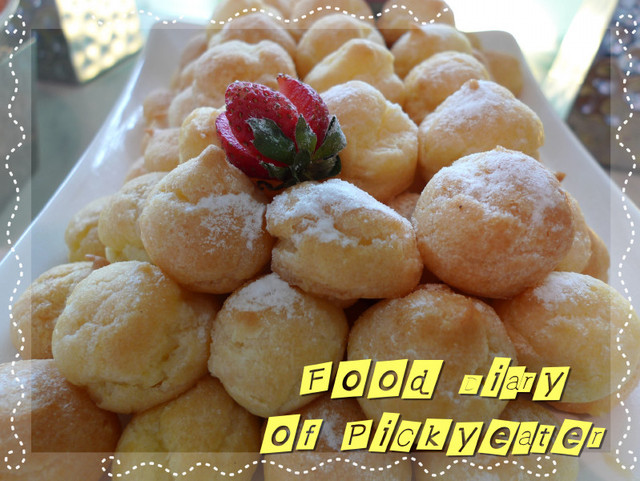 Pear Tart
- this is indeed interesting!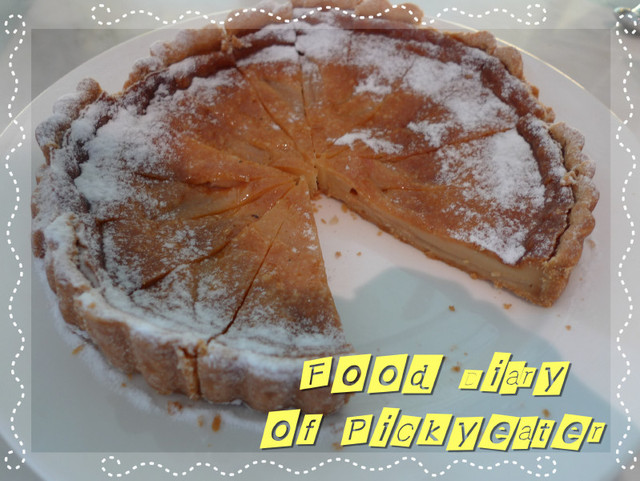 Sweetcorn Pudding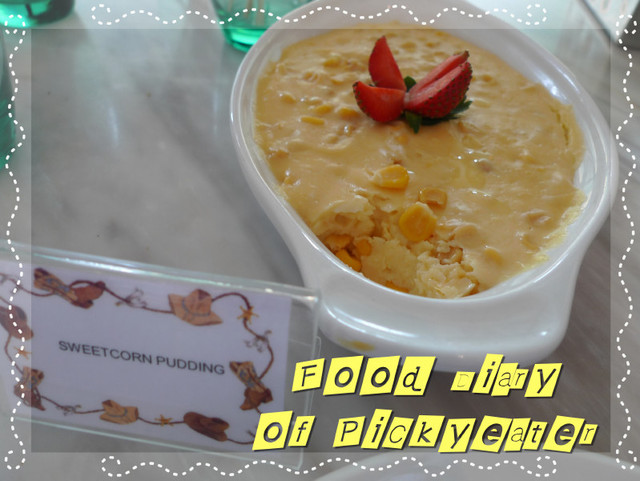 There is also an attractive array of
jellies and pudding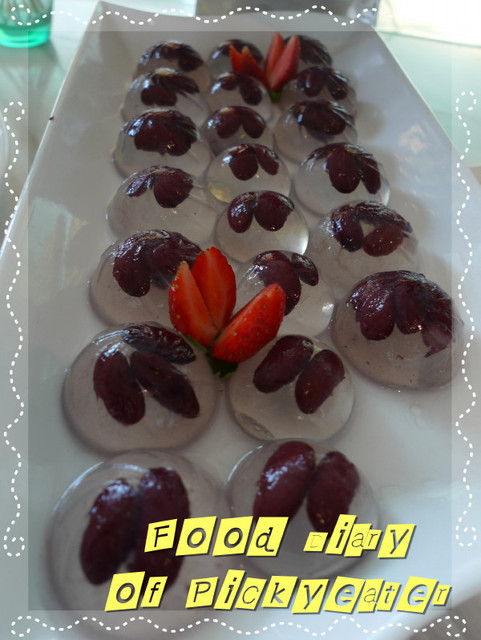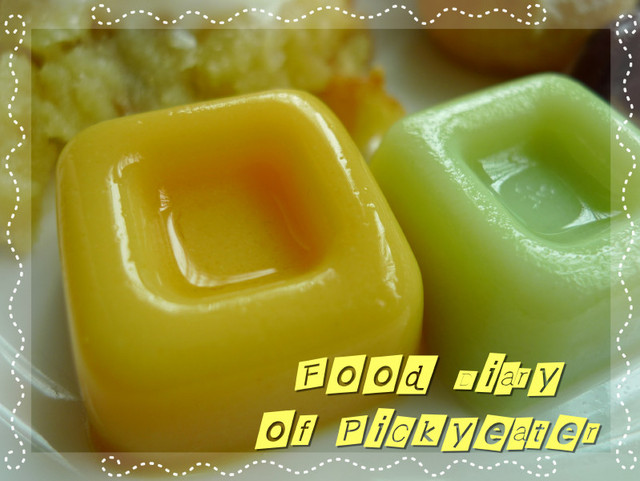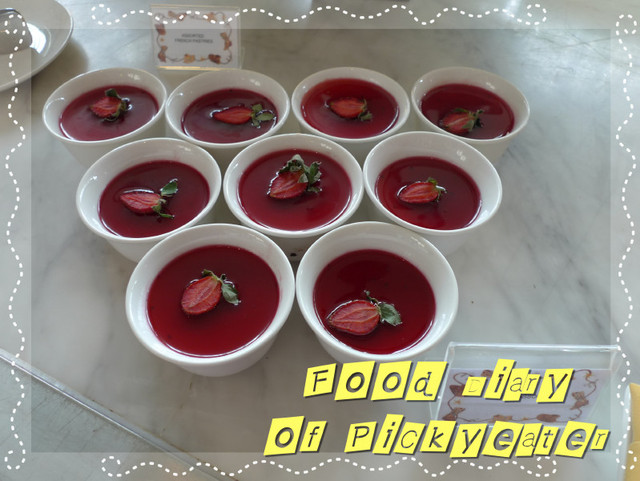 If you are not into sweet cakes and pudding, then the
fruits section filled with an assortment freshly cut seasonal fruits
could entice you.
Or one can opt for the classic and refreshing taste from the Malaysian favorite shaved ice;
Ice Kacang
from this specially station set up to whip you a bowl.
Choose from an array of condiments for your own bowl!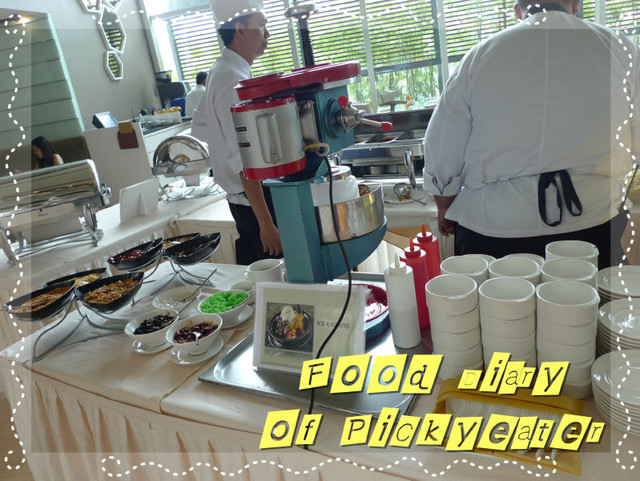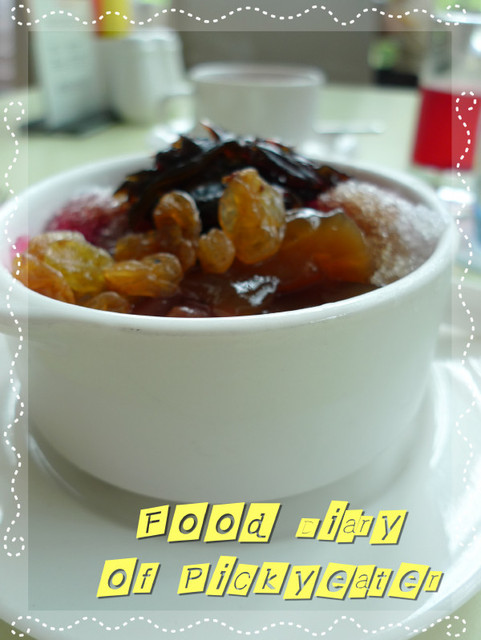 Like what we did :-)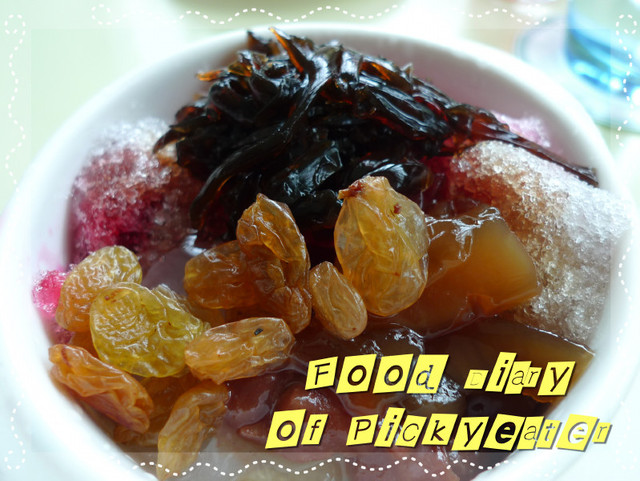 Other desserts:
Bread Pudding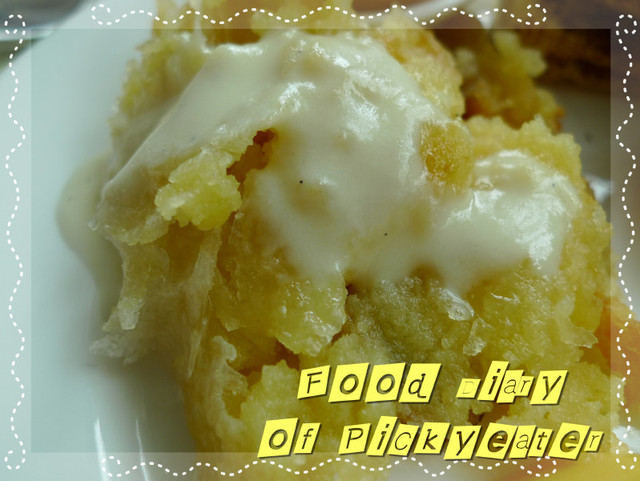 Tiramisu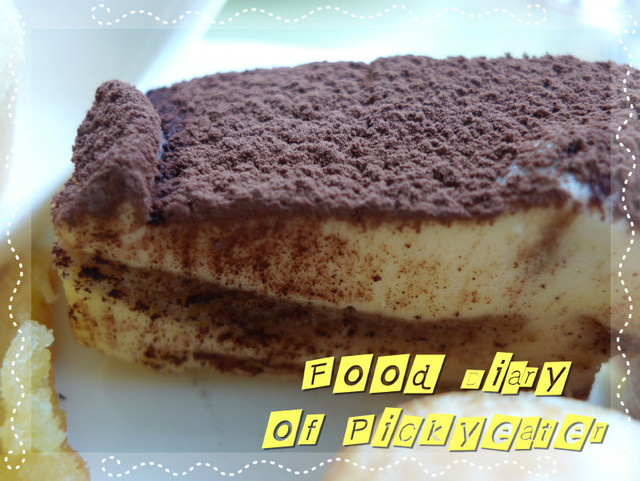 Mini
tart
(I think?)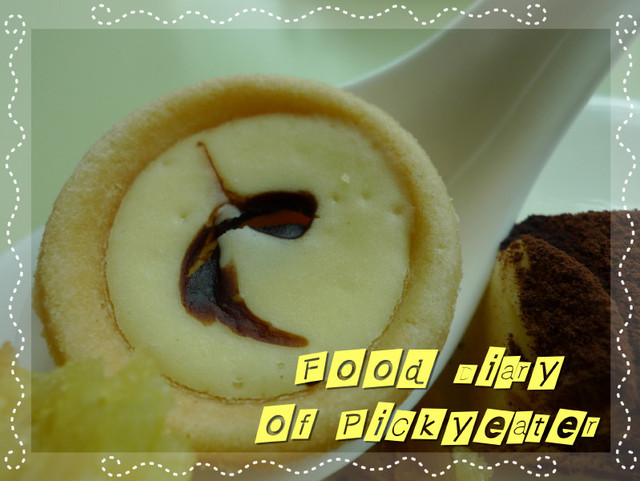 Strawberry Mousse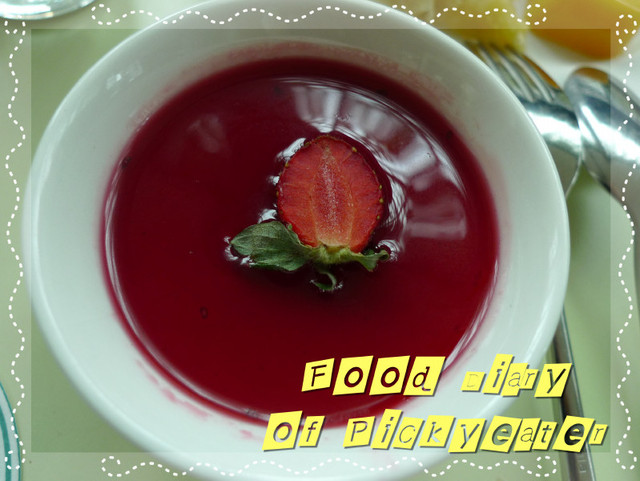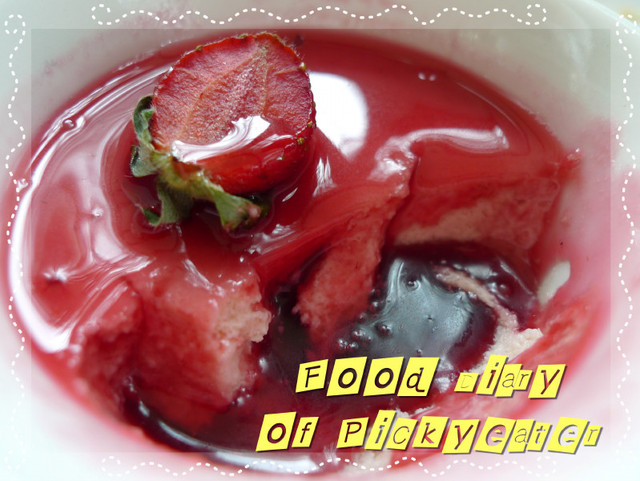 Spot the
Ice-cream
section near the Soups!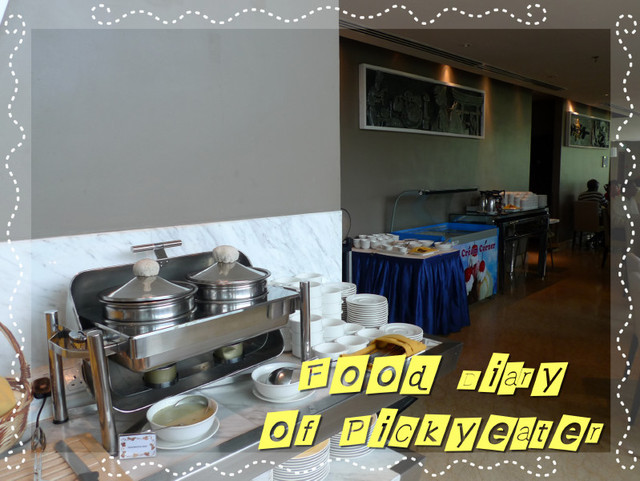 Sweet enough? Hope you enjoyed the photos as much as we have enjoyed their tastes and presentation.
An enjoyable hi-tea buffet, and I would say one of the good hotel buffets around in Penang :-)
For more information on Eastin Hotel Penang's daily buffet themes, do check out their site
here
.
**This is NOT a sponsored post and is based on my personal opinion/tastes**
Do you have any good hi-tea buffet experiences of your own to share too?
I would love to hear it!