It was my First Easter away from home since I have started working so it was especially different for me, but to make up for the difference, I had a treat to scrumptious brunch buffet to celebrate the joyous occasion!
Initially we were planning to head to Hard Rock Hotel for their Easter brunch as advertised by Food Promotions, but somehow, when we were there, they told us that they do not have any Easter-themed events, bummer.
It was puzzling as to how then, did we get those posters on the web?
Anyway, change of plan led us to G Hotel, another hotel which offered brunch for the glorious Easter Day.
It has been a while since I have been to G Hotel; since the last seafood buffet which did not leave such a good impression in my mind but it has been 1-2 years since then so, I was ready to give them another try.
Furthermore, their lovely Easter deco made it all really festive and captivating for me =)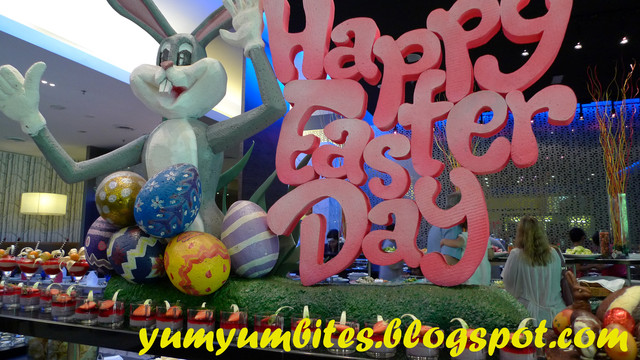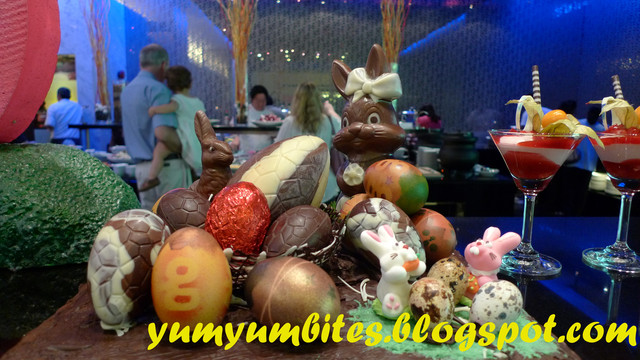 It was all about Easter bunnies, eggs and chocolates, but that is not the true meaning of Easter, mind you.
In fact, Easter was not a festive occasion in itself but behind it, a rather meaningful and religious celebration lies in the victorious and glorious rising of the Lord Jesus Christ, the son of God from death on the Third Day.
Therefore, HE is the one whom we are celebrating in, and the bunnies, eggs, chocolates are just ornaments and traditions from a mixture of different cultures =)
The settings were really lovely, and even the chefs and staffs could not help taking photos of themselves with the Easter deco before the buffet was open to the public.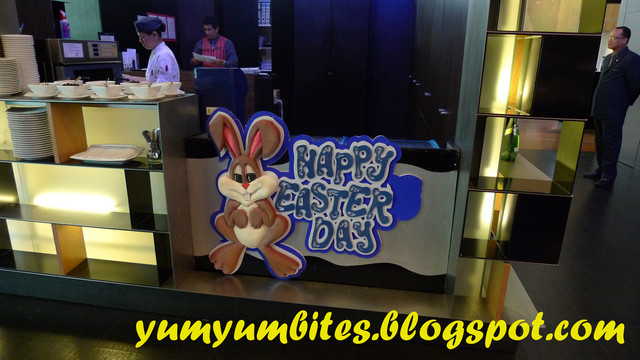 Although we were last minute walk-in customers without reservations, we were lucky enough to get a place and were even treated well by the Captain and the waiters.
Service was definitely good and deserve a mention here, as the Captain constantly checked to see whether we are comfortable.
That is what I call first-class service, too bad I forgot to request for his name card ;)
To the food line, the tables were lined with delicious and appetizing food to feed everyone's appetite on a lovely Sunday morning and there were lots and lots of sweet treats for those with a sweet tooth and children.
Well, that's what festive occasions are about anyway.
However, I always like to skip the desserts photo to the last, to build a little suspense and also in line with what our parents used to tell us when we were kids, "Leave the desserts to the end, have your main course first"
The salads and appetizers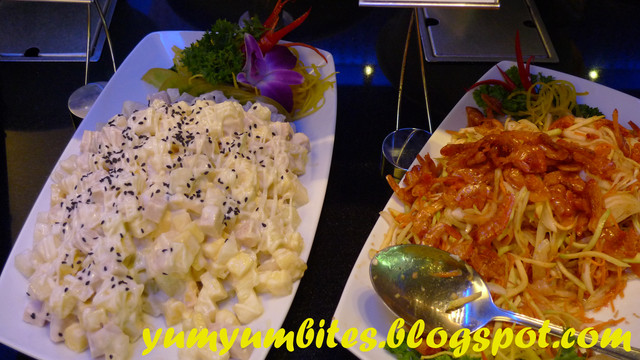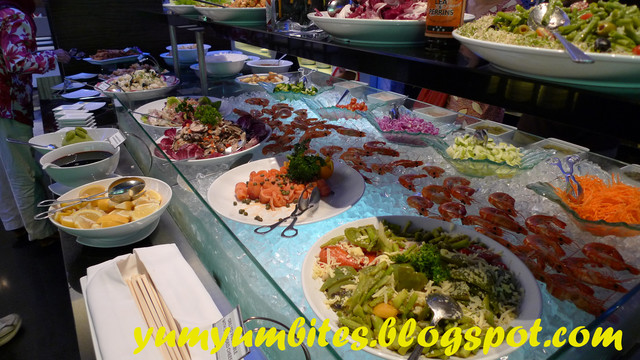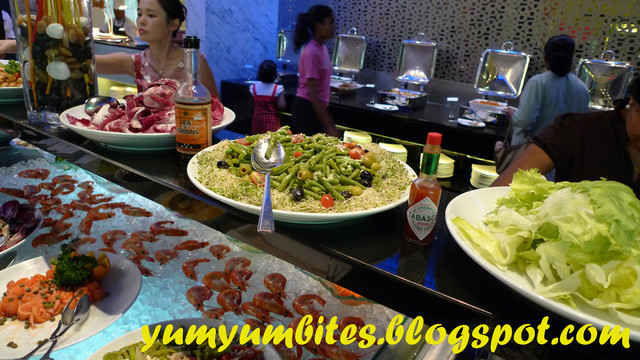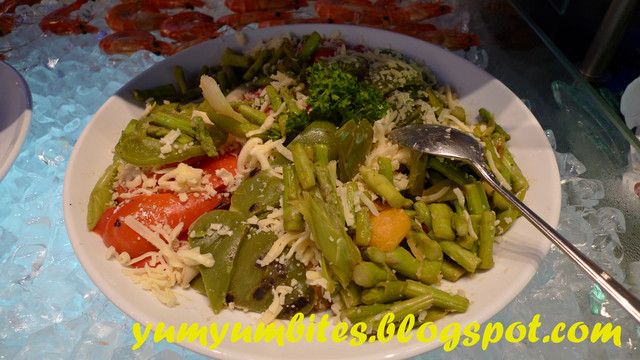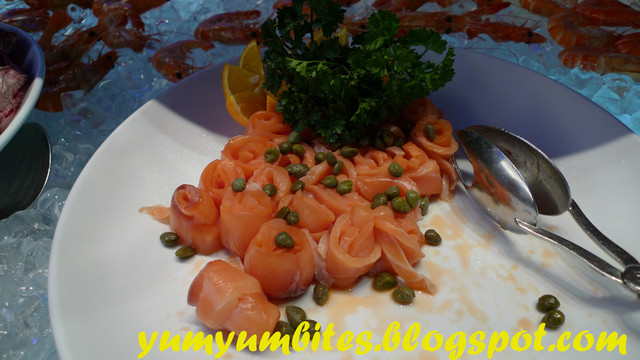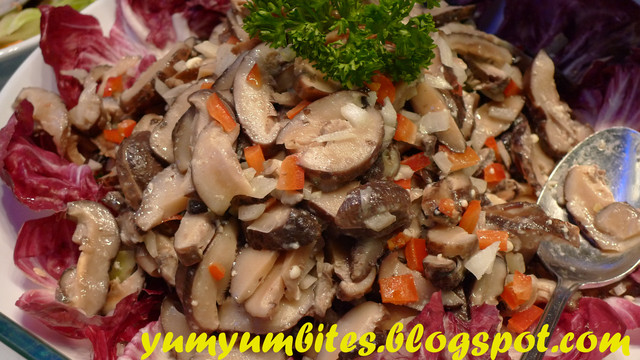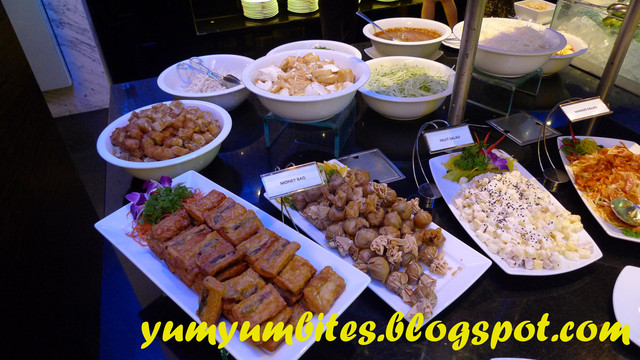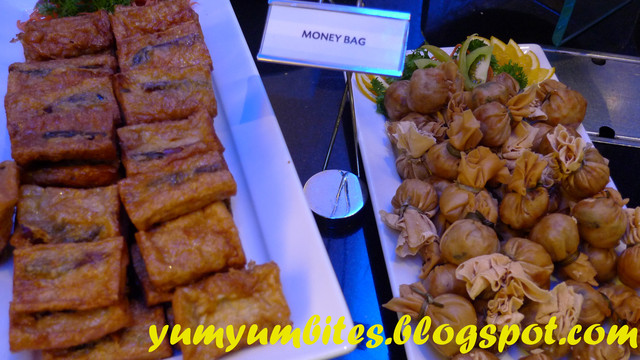 For the mains, it was a long line of a mix of seafood and meat; from Western style to Oriental and even Italian.
Lamb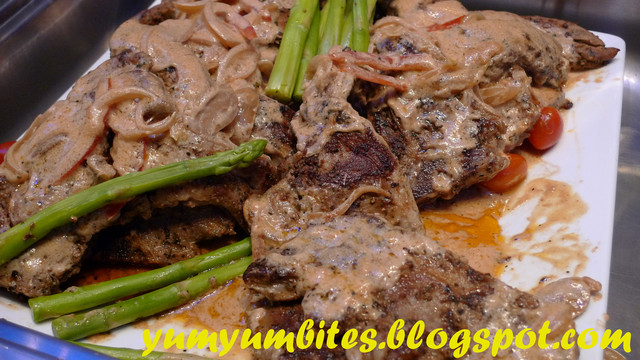 This was not bad, as it was well-cooked and not too hard as commented by the one who ate it.
Beef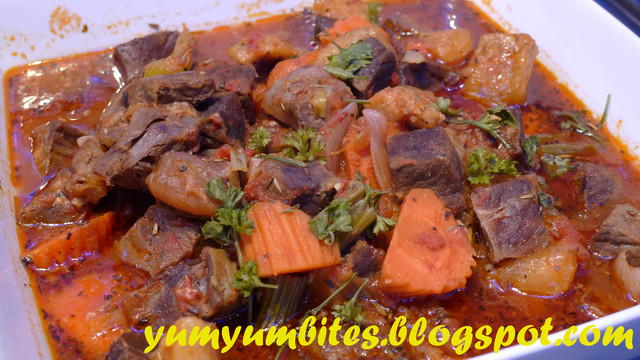 Cheese baked with meat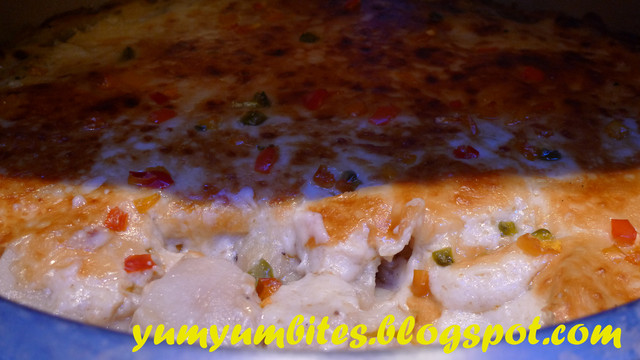 Squids in curry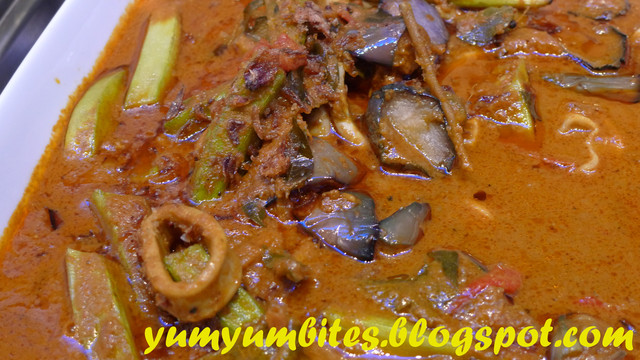 The squids were really fresh, and the curry was just fabulous!
Baked Fish Fillet in Citrus sauce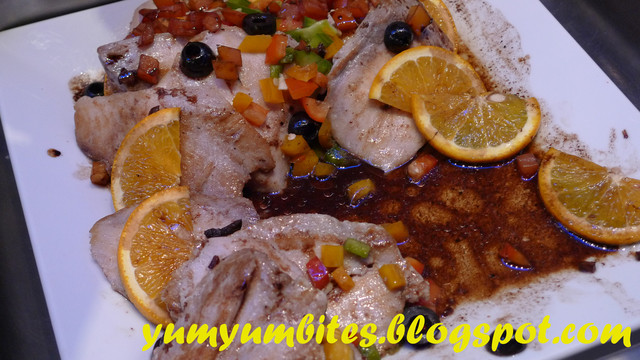 This was actually snapper fish fillet (it was slightly overcooked to a certain extent, but the sauce was quite unique)
Peking Duck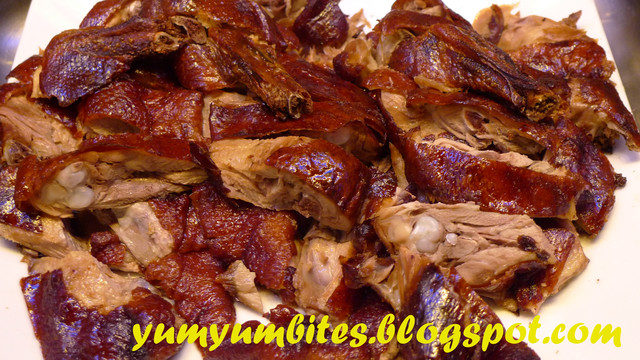 The duck were a little too hard, perhaps due to long hours of cooking?
With Sweet sauce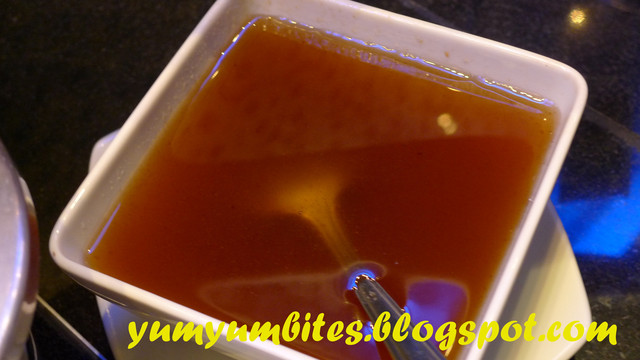 (I heard that this was supposed to be go with sour plum sauce, instead of sweet sauce)
Prawns in curry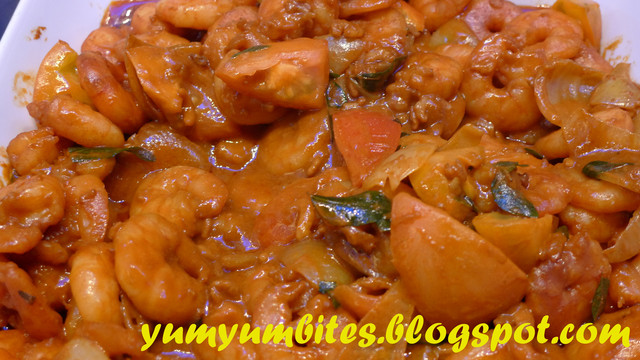 This was one of the best, as there is no worry/hassle about peeling the shells off the prawns, one of my favorite type! =)
Ayam Percik with gravy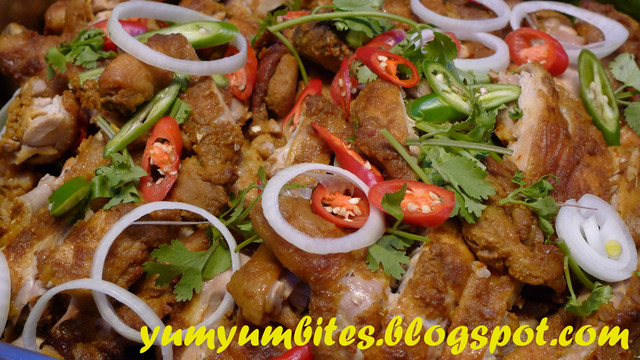 Baked mussels with garlic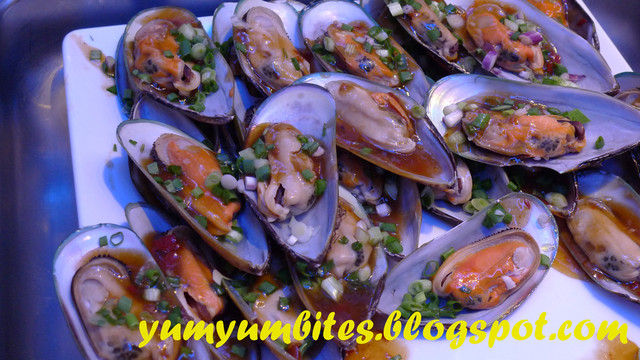 Braised broccoli with mushrooms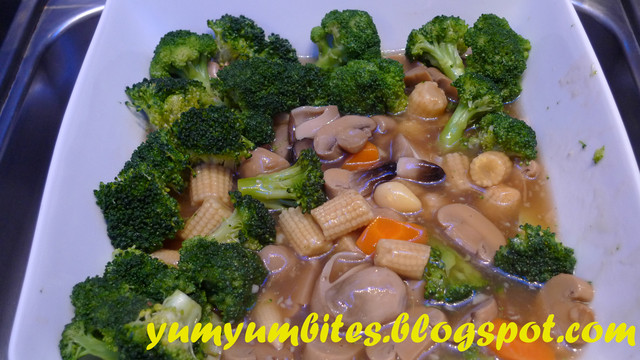 Seafood lamien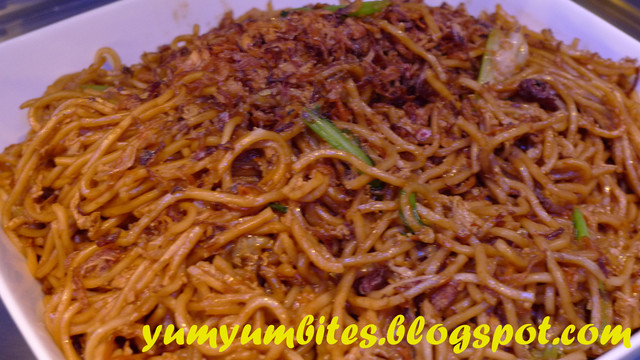 Seafood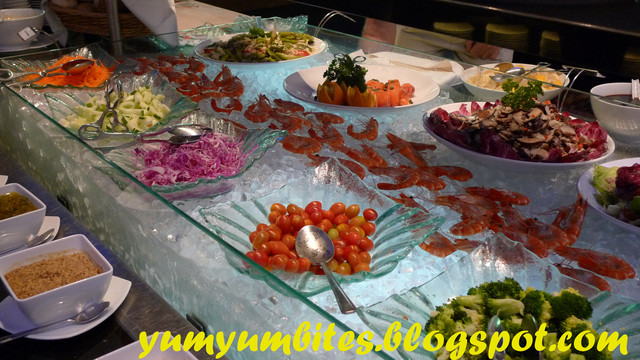 There was a pizza station; serving handmade pizzas with thin crusts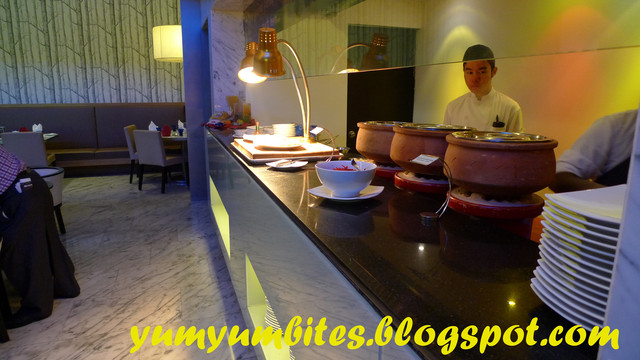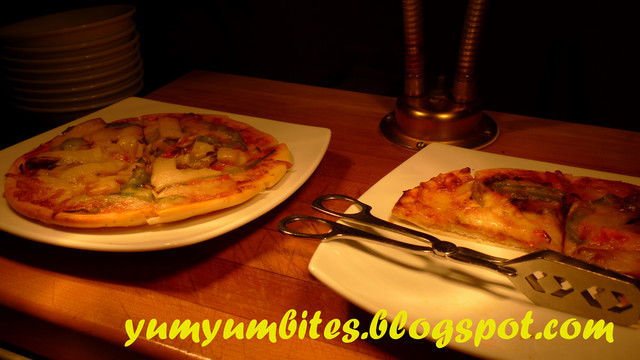 Outside, they also have the pie tees and freshly wrapped popiah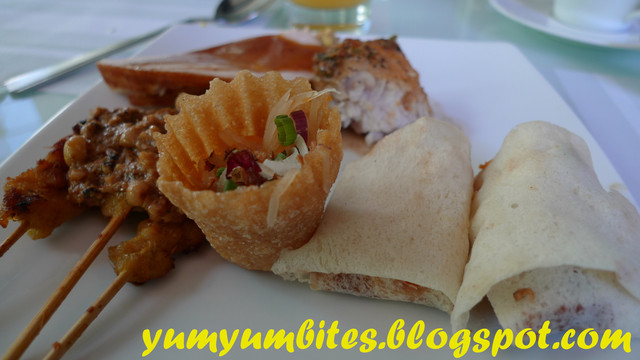 They even serve fresh orange and guava juices which contains fibre and was even less in sugar! Me like =)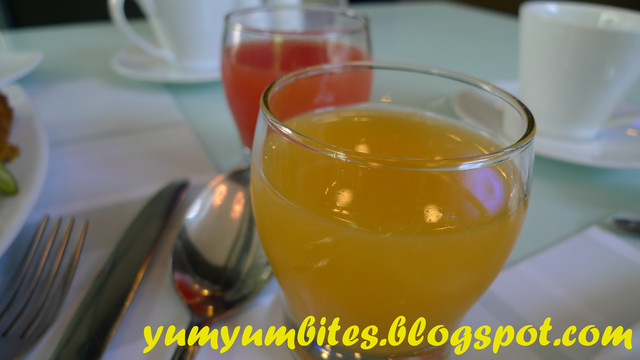 Fruits and rojak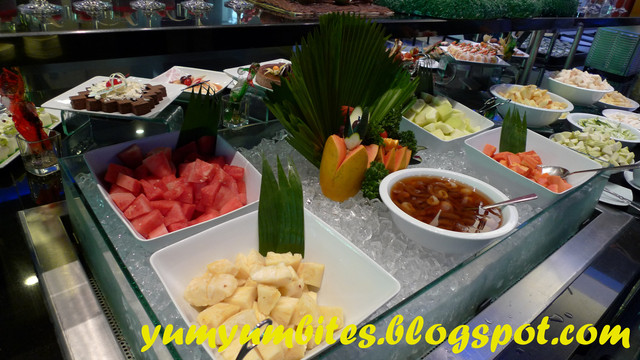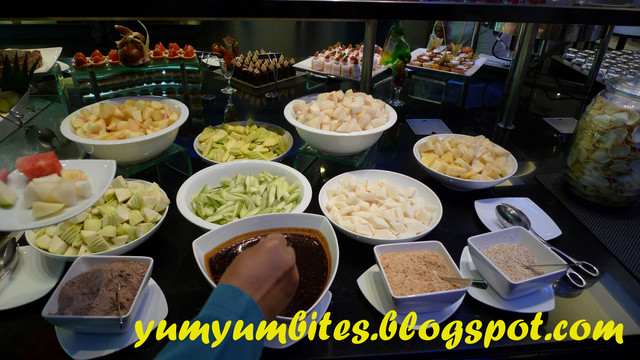 To be continued....desserts coming up next...