Recently there was a new addition to the chain of dim sum restaurants in Penang; located along the shophouses facing Sunshine Farlim; in Farlim (of course).
I used to go to the Red Tea Garden dim sum restaurant which was on the other side of the row of shophouses and I noticed this new existence of the restaurant.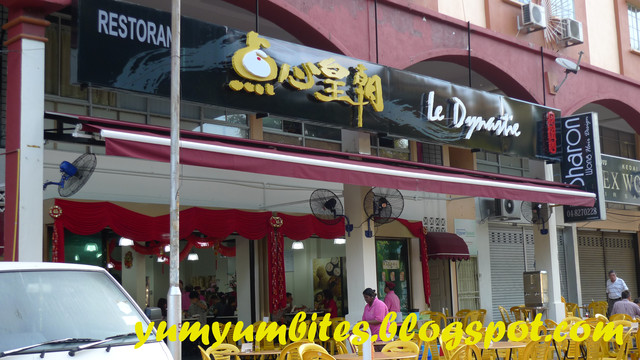 It still looks so brand new; and the exterior and interior, were quite impressive as well with that clean and well-polished look.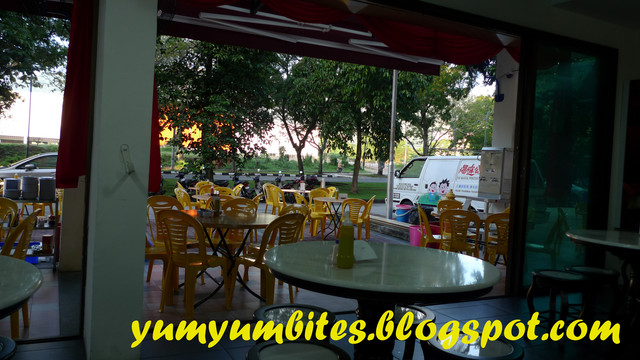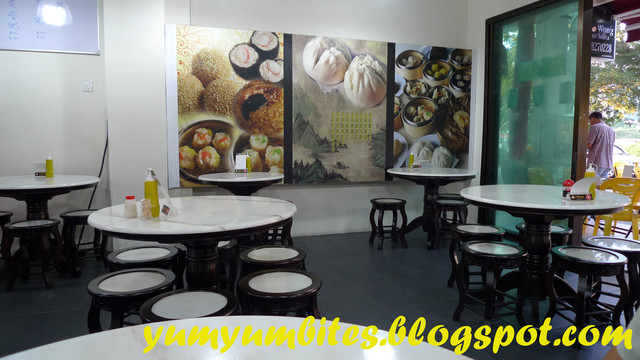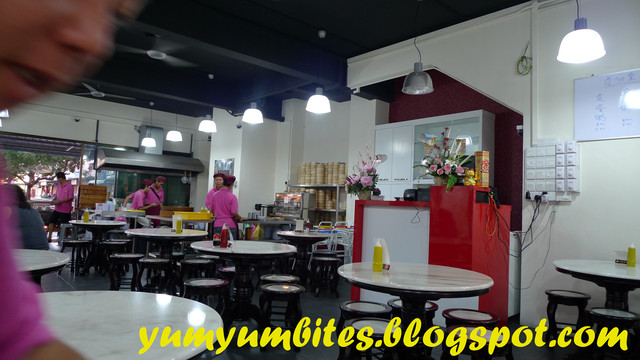 Perhaps it was too new, as I did not even spot a huge crowd despite it being the rush hour for breakfast on a Sunday morning.
However, the service was speedy and the staff, friendly and attentive.
One thing which I did not really like was the fact that they serve the dim sum which were displayed on the tray and when you pick, they will need to re-heat it and then serve you in a few minutes time. It gave me the feeling that it was not really straight from the oven!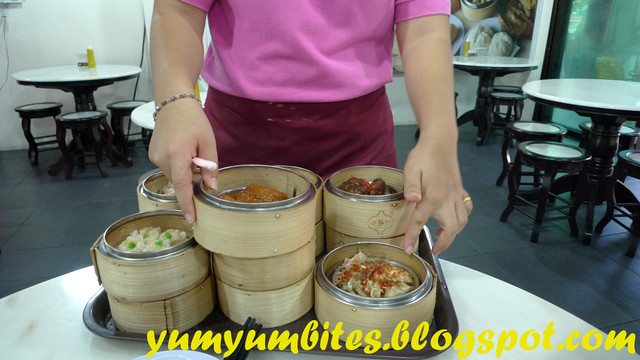 They serve a wide variety of dim sum; you name it, they have it and this is inclusive of chee cheong fun, steamed buns (pao), wantan mee, and basic fried noodles.
Siew Mai (pork dumplings)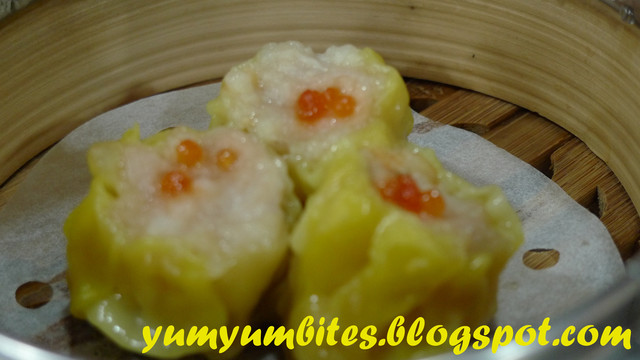 I think it was priced about RM2.40 or something along that line.
Most of the dim sum were priced at that range, which was a plus as it was definitely and relatively lower than the others, or at least the one we used to go to.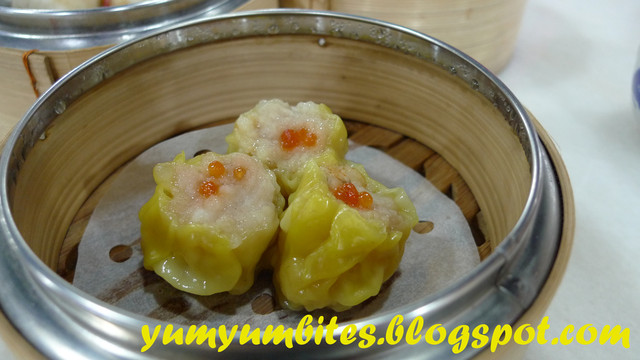 This was not too bad.
Unlike other dim sum places, their yong tau foo based dim sum were actually made of pure fish paste (without mixture of meat) which is what I love the most.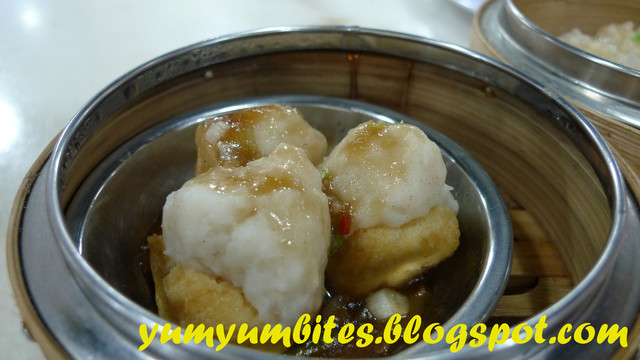 Lady fingers with sauce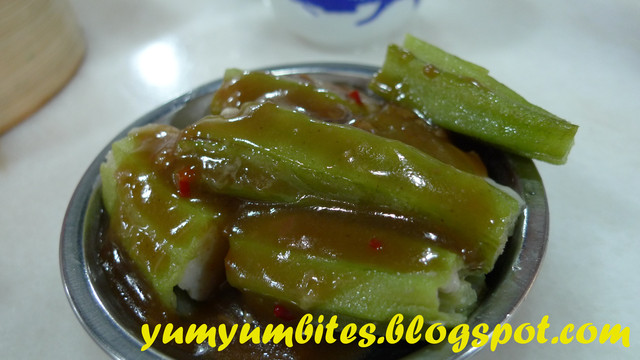 Steamed fishballs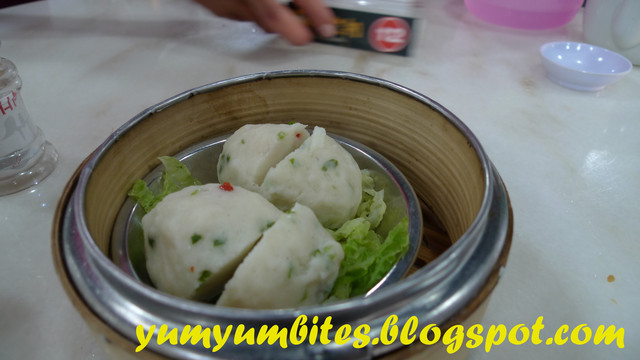 I think this has officially become my favorite among all the other dim sum restaurants serving the same thing, as recently, most of the fishballs I have sampled were either soggy or just plain tasteless.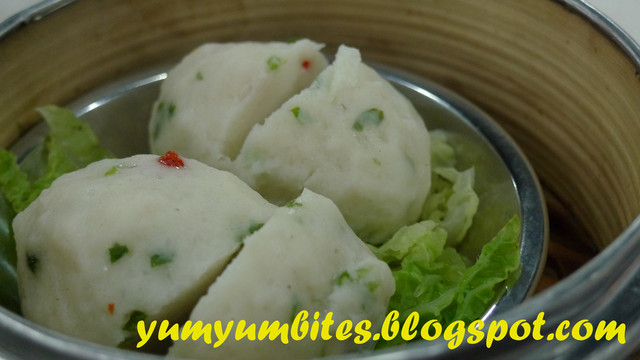 We did not try their Har Kao (Prawn dumpling), but instead we tried their highly recommended or their signature (or so they say) Prawn Dumpling King (Har kao Wong)
I guess it was really based purely on their own tastes or say, as this was really not as good as I expected.
Firstly, the prawns were not that fresh and somehow, it was too mushy for me. Secondly, it was rather oily and finally, I felt that the re-heating caused some uneven tastes; whereby you could taste some warmth in one part and in other parts, it was a little bit cold.
Egg tarts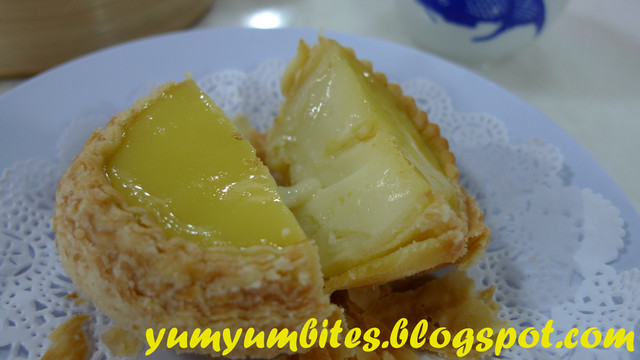 Also another on the average as the egg pudding was not really as supple like the normal ones and the crust was just flaky.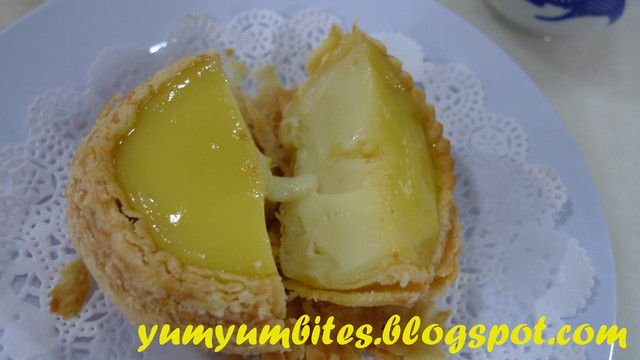 I think to be fair, like most of the places, they do have their plus points and drawbacks, and I don't think I am about to rule this place just yet.
Give it some time, and it is actually a very nice place for dim sum; given the clean environment and the great service =)
This one is different, it actually has the base of fishy taste and I just loved how it tasted!