Of all the restaurants, cafes or any outlet serving Nyonya food, my favorite remains this green little hut located along Abu Siti Lane; Nyonya Breeze.
I have blogged about this place at least more than twice, and I am still happy to bring people here to try their food whenever they are in Penang.
Come to think of it, I have not been here for a long time now; but I can tell you, the tantalizing and delicious tastes still tempt my taste buds when I think of the Nyonya food here.
Their homemade sambal is ferociously spicy (particularly for someone like me, who is definitely not good with hot and spicy stuffs)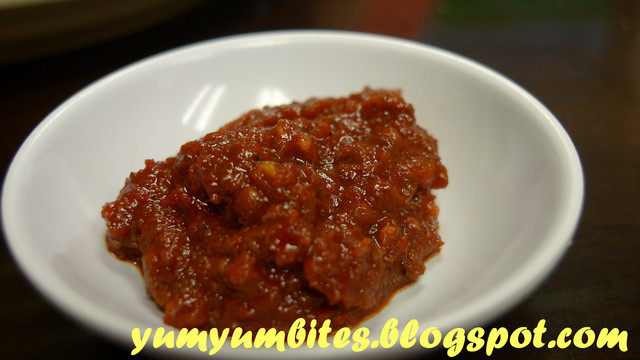 Potato Leaves with sambal (RM8)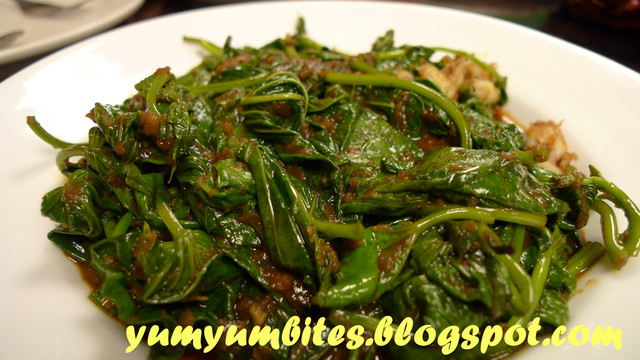 Actually you can choose from a variety of green leafy vegetables on the menu, and the style you want them to be cooked in.
The most popular and highly recommended will be this, and the Kacang Botol with sambal.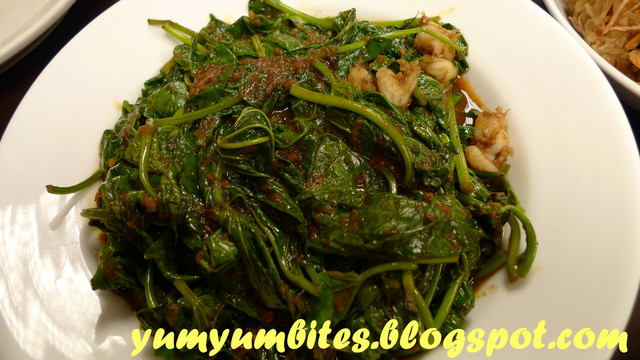 It comes with shrimps and the sambal, is just aromatic and will awaken your senses (if not your taste buds!)
Jiu Hu Char (RM8.40)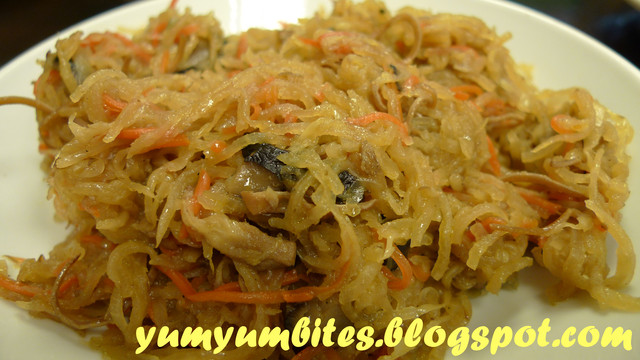 This is one of the most memorable dish sung from most Nyonya traditional cuisines and is a simple dish made of sliced fresh mengkuang and carrots, and then throw in some minced meat and dried cuttlefish (jiu hu in Hokkien) and stir-fry together with soy sauce.
That is how this dish gained its name, "Fry Cuttlefish" (directly translated from Hokkien.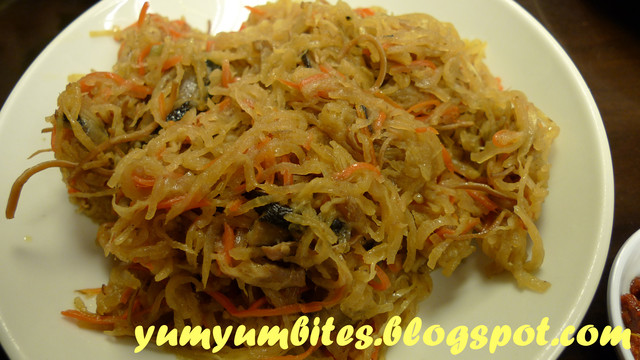 If you were to add lettuce, which is usually optional to wrap the jiu hu char in to be eaten together, you just need to top up an additional of RM2.40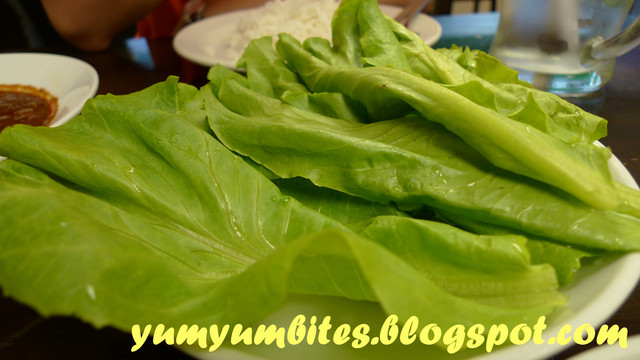 (Personally, I think that was a bit overpriced!)
Sambal Prawns with Petai (RM12)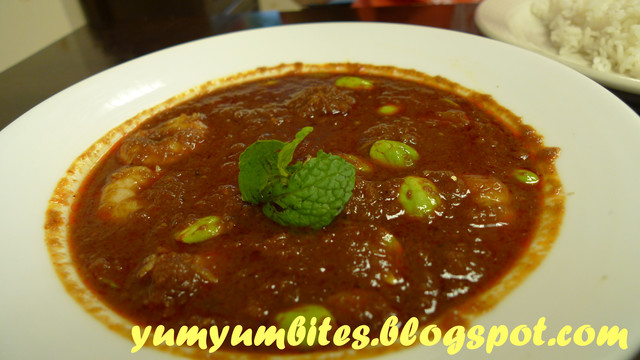 Frankly, I am definitely not a big fan of the rather foul-smelling vege (no offense to the fans out there), but my Daddy loves it, and so I will order it for him =)
I am impressed with the large shrimps though, served in this dish.
Another of my favorite dish here would be this, Fish Belanda (RM14)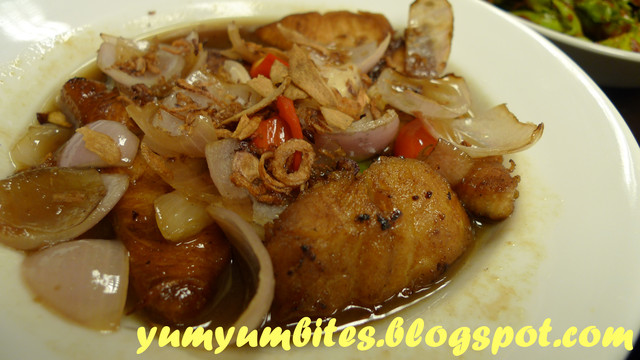 The fish fillets were cut into squarish shapes and then deep fried before immersing them into this special sauce which is slightly sourish with a light sweet tint.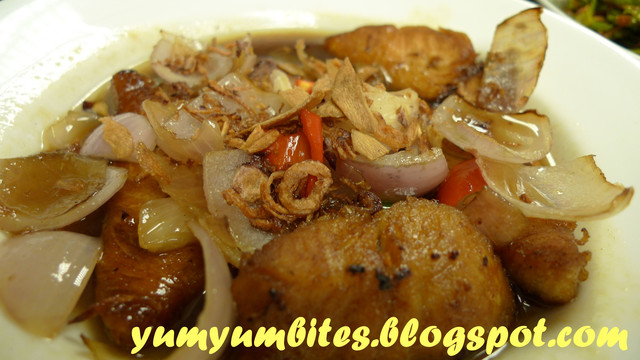 The only appetizing dish which is non-spicy, for me =)
Kerabu Kacang Botol (RM7)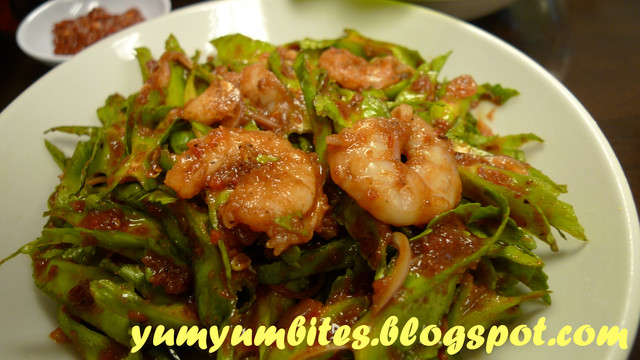 Kerabu is a must-have as an appetizer as it is one of the best and healthy option concocted by the Nyonyas to start the meal.
Here at Nyonya Breeze, this version goes best with the Kacang botol and is highly recommended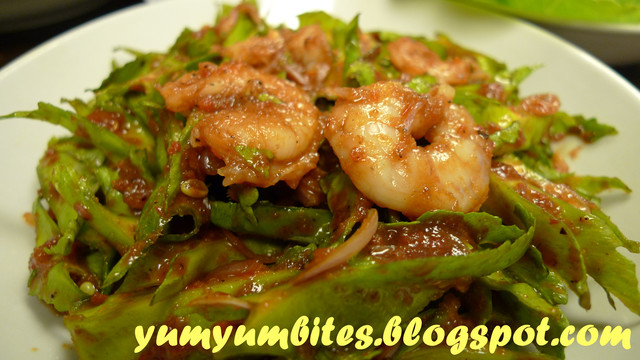 If you want other alternative with the kerabu, don't leave without trying their Kerabu Beehoon, one of my favorite here as well (RM7 or RM8 I think)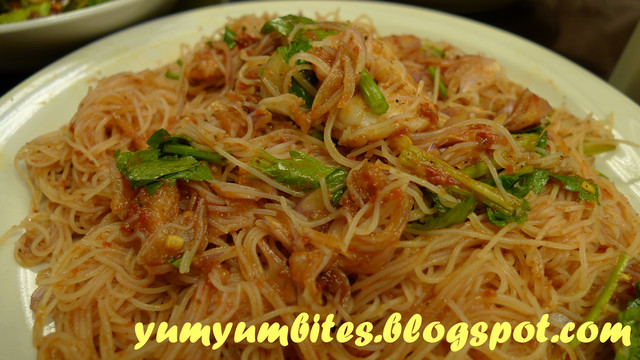 This is definitely one of the best Kerabu Beehoon around; along with the one by the uncle selling nyonya kueh at Padang Brown.
With such appetizing and mesmerizing dishes here, how could this not be one of my favorite Nyonya food haunts?
(I feel like I am promoting this restaurant in an advertising way, but disclaimer, I am not associated nor am I paid by Nyonya Breeze and it is purely based on my personal taste buds)