We organized a family lunch gathering for a meet the parents session in KL and we made reservations at the Nobel Banquet house along Off Jalan Imbi.
The place screams exclusivity and class from the front as well, and even guests have to pay RM5 for parking their cars within their own compound.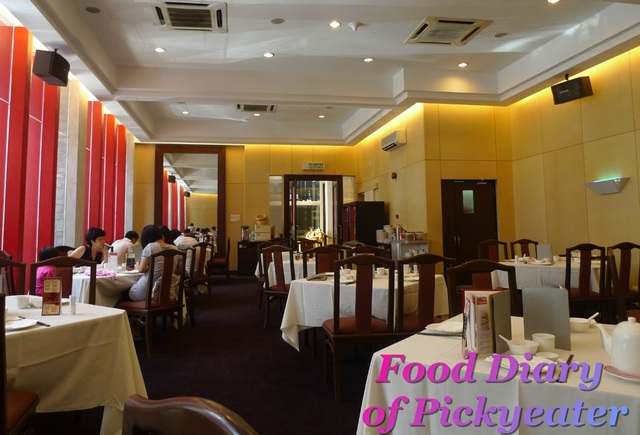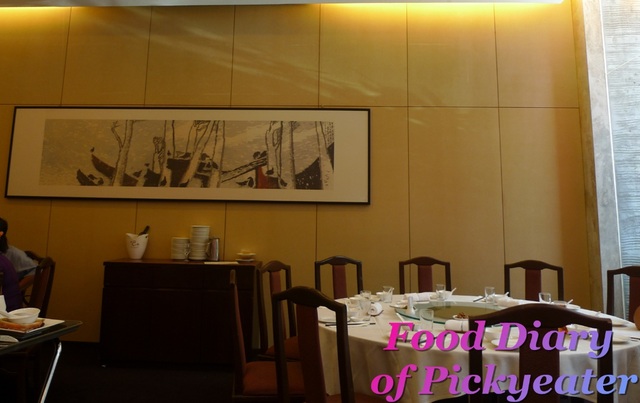 We ordered simple dishes as our parents preferred something plain.
Everything was just really high-priced on the menu, frankly speaking.
Ying Yang Pomfret 骨 香 演 鲳 鱼 球 (RM109)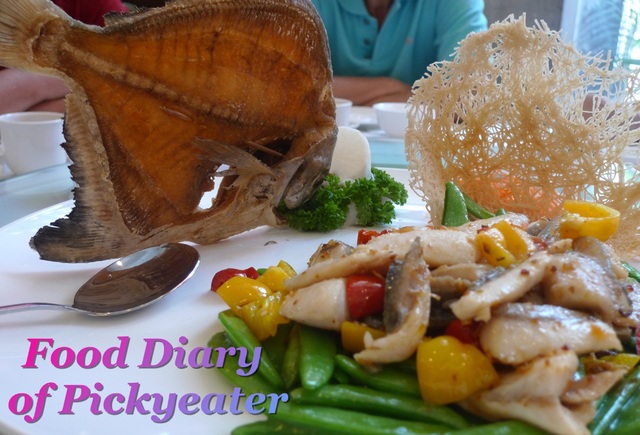 This was like a star dish; from the presentation to the way they served.
The pomfret was served in two separate styles; the steamed version and the crispy fried version whereby the waitress will cut up into pieces before served.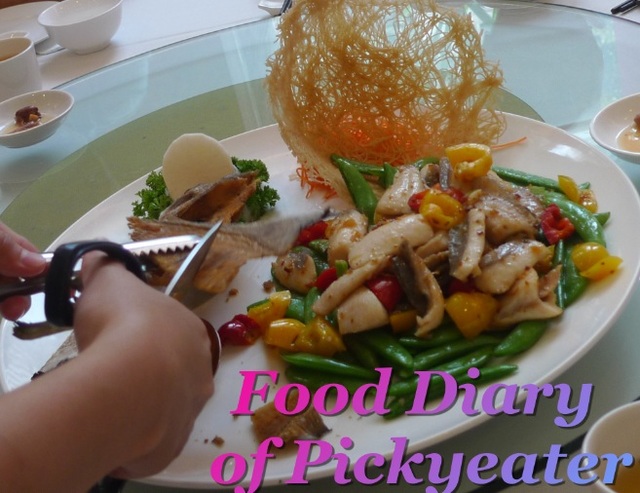 Finally ready for serving and dining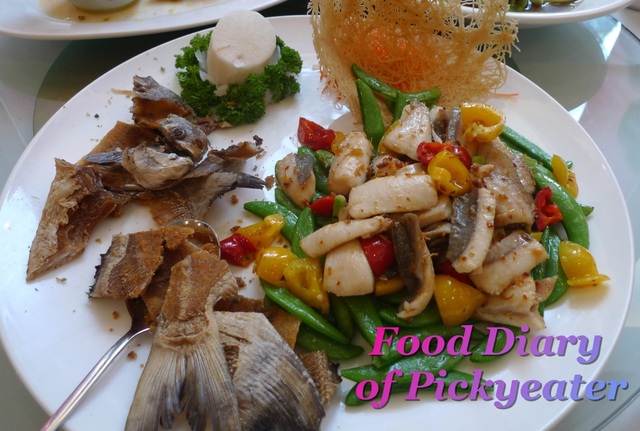 The pomfret was definitely a winner as always, after all what can you expect from this fish right?
The presentation was amazing and so was the price, of course.
"How Sui Kai" (I don't think I want to translate this directly into Chinese; but this is one of their signature serving of chicken)
I think this was about RM28?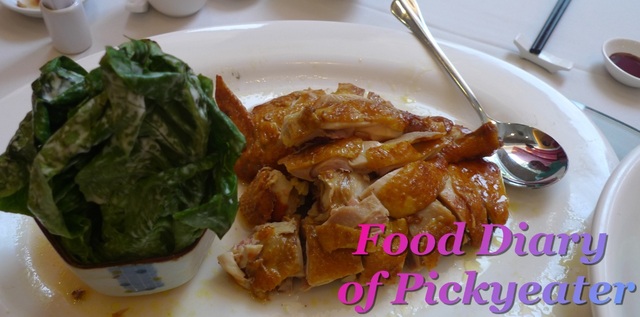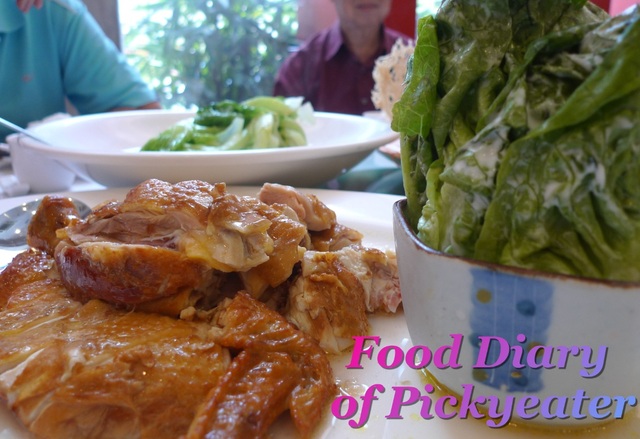 Signature Tofu served with golden mushrooms and spinach (RM35 I think)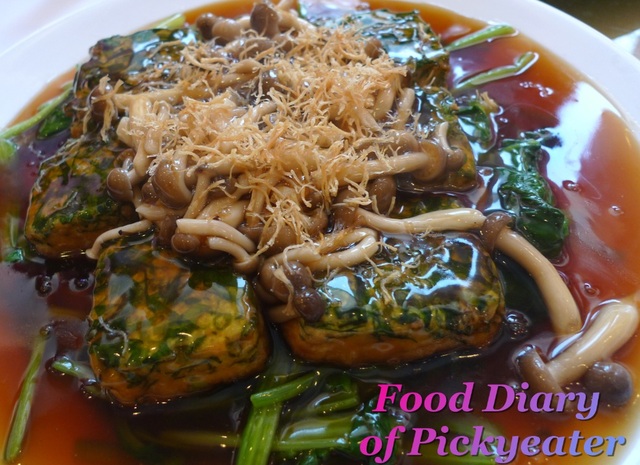 Undeniably, this was truly a good recommendation and we enjoyed this dish very much.
The beancurd was silky smooth and was braised with the mushrooms and lettuce. It was just a good condiment to the rice.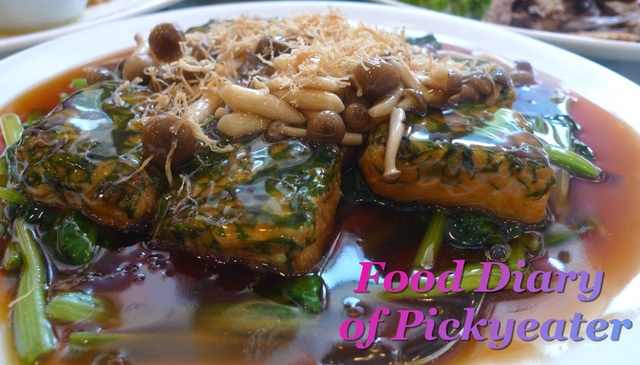 Boiled romaine lettuce (RM40)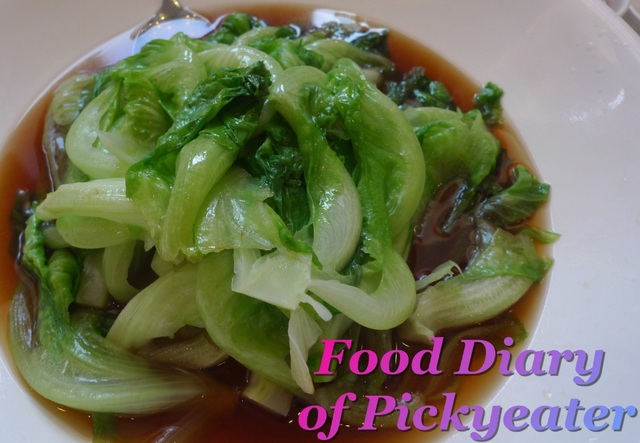 This was the most ridiculously priced dish as it was overpriced to the extreme for this vegetable which can be easily purchased from market and is not that expensive.
A view of ALL the dishes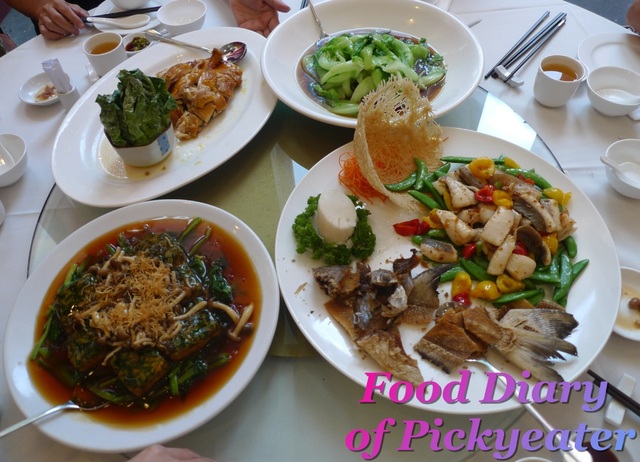 Undoubtedly, the food and environment here is of superb quality, but be mindful, so is the price.
Well, you get what you pay for sometimes, don't you think?