I had the experience of dining in this exquisite French-themed restaurant in Penang's most exclusive hotel; Equatorial three months ago in conjunction with a lovely celebration belonging solely to both of us :)
It was a surprise for me, a week after the memorable event took place and this was definitely added up to the joy and excitement, not to mention an exhilarating experience to enjoy the luxury of such fine dining.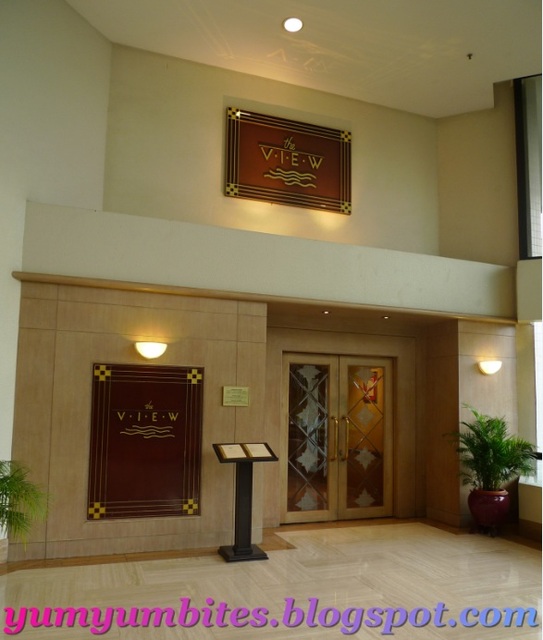 Don't get me wrong, this is not the first time I have been to a fine dining restaurant but this was one that made it to the list of beautiful places to dine in; next to Ferringhi Grill ;)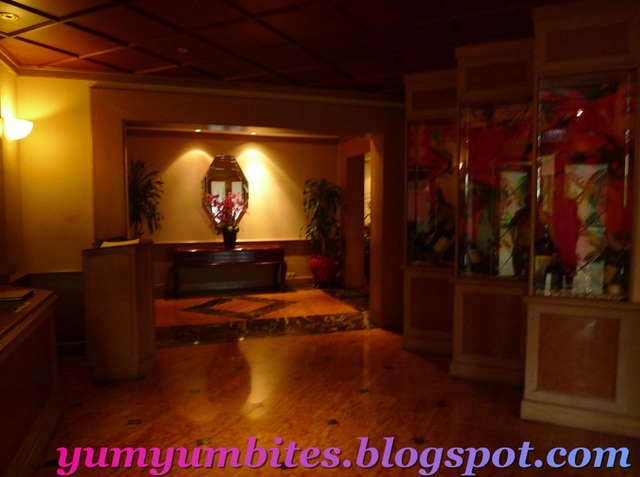 Stepping into the main foyer of the restaurant, it was detailed with elegant decorations on the wall and towards the main dining hall.
We were attended to immediately when we walked past the main door, and led to a nice table next to the wonderful view
**Please take note that you need to make early reservations in order to secure a place with a nice view**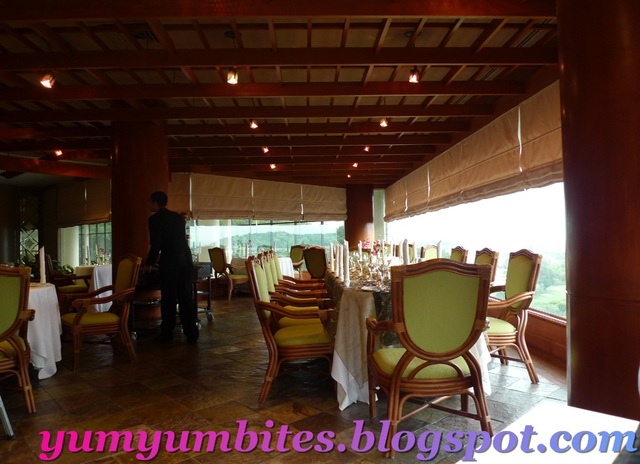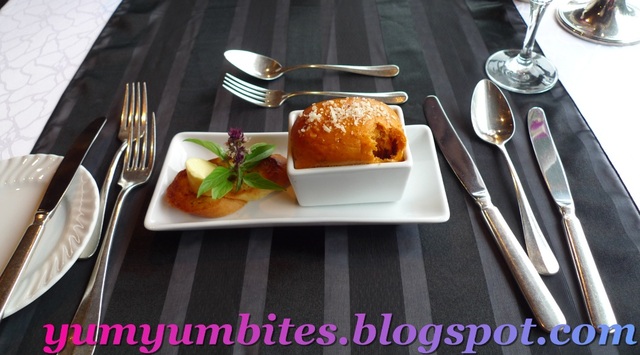 We were served a mini french loaf; specially prepared by their experienced French chefs as our starter.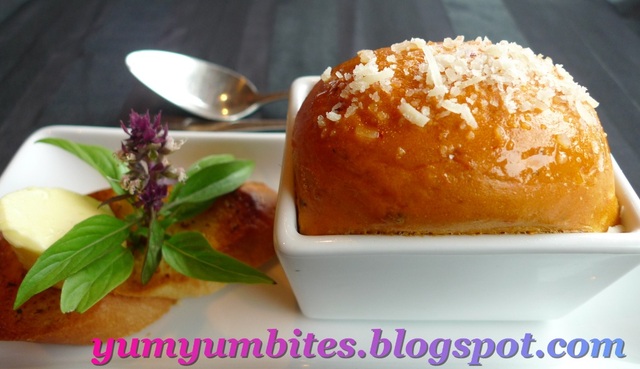 It tasted really good; and the waiter even explained to us about the seven different ingredients/condiments used in the preparation of this adorable little loaf (unfortunately, I have forgotten about all the ingredients)
Soup of the day was Minestrone soup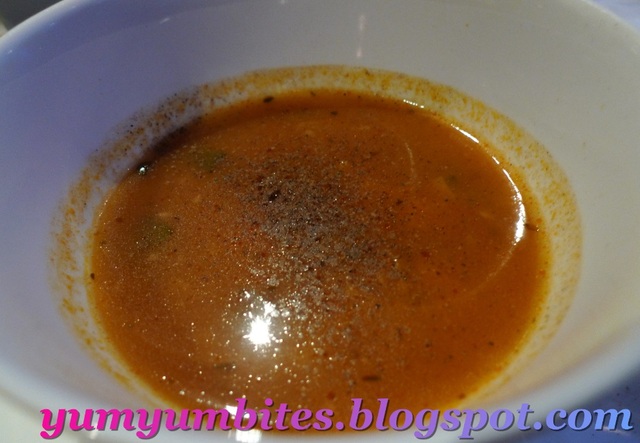 (I've always loved this soup!!)
It was served with the garlic bread; another delightful treat after the mini french loaf but it had me wondering at that point, how many loaves do we have befoer my main meal? =P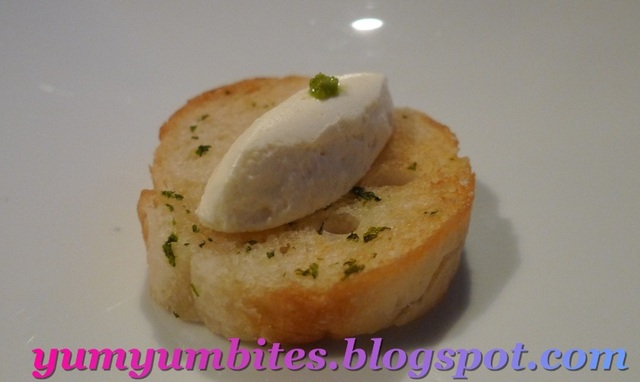 Dinner was in semi-buffet style; whereby we order our main course from the menu and we can help ourselves to the abundant appetizers, salads, soups and desserts at the buffet bar in the next hall.
Our waiters were really friendly and attentive to our needs throughout the evening.
The buffet bar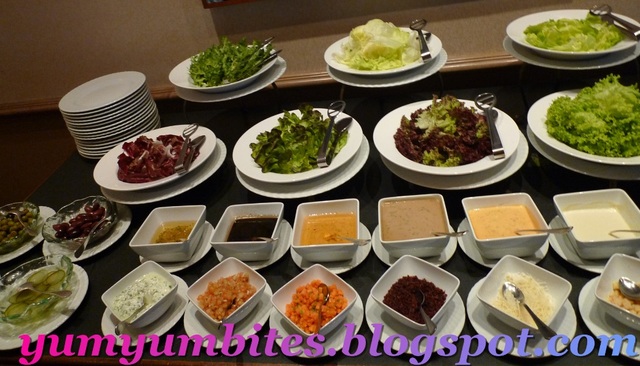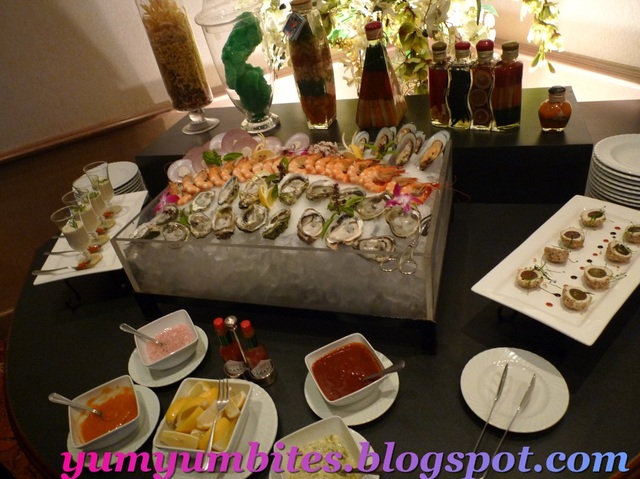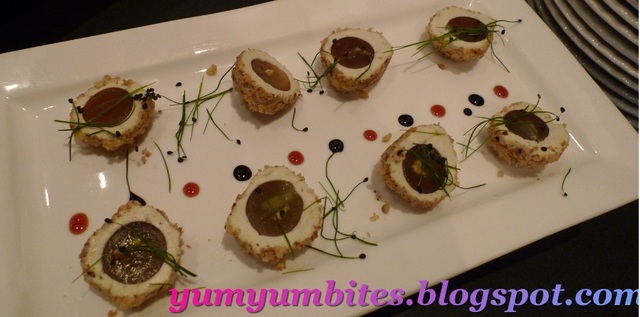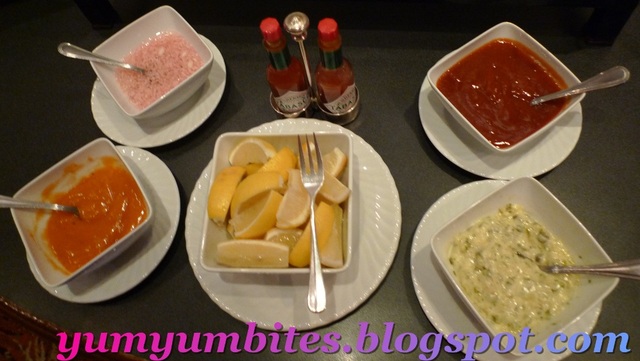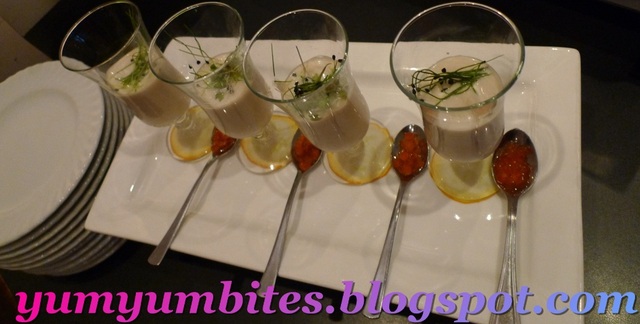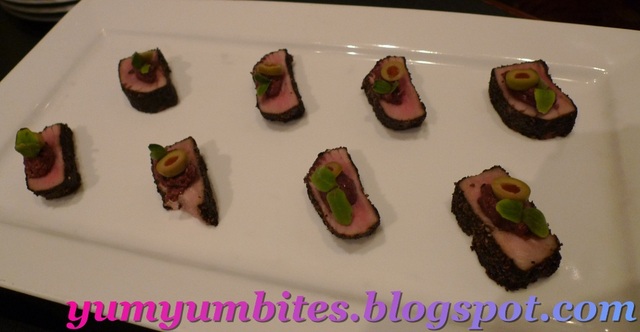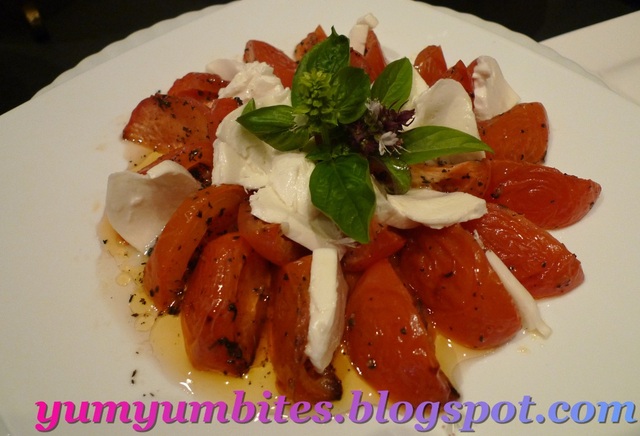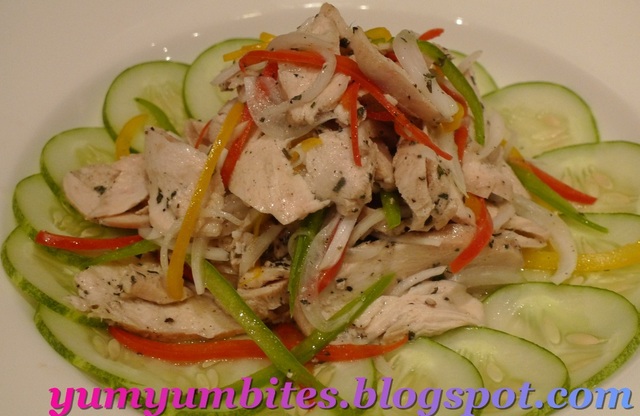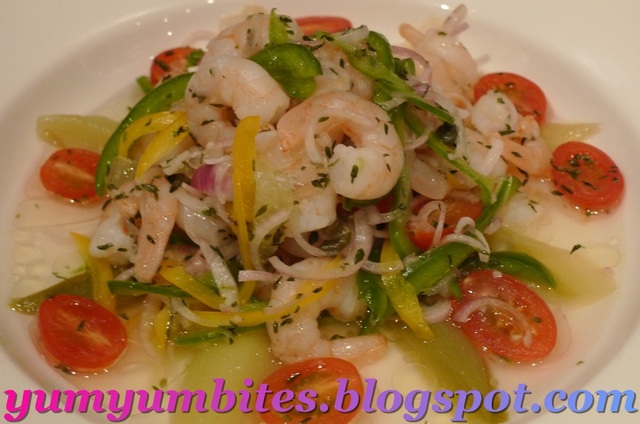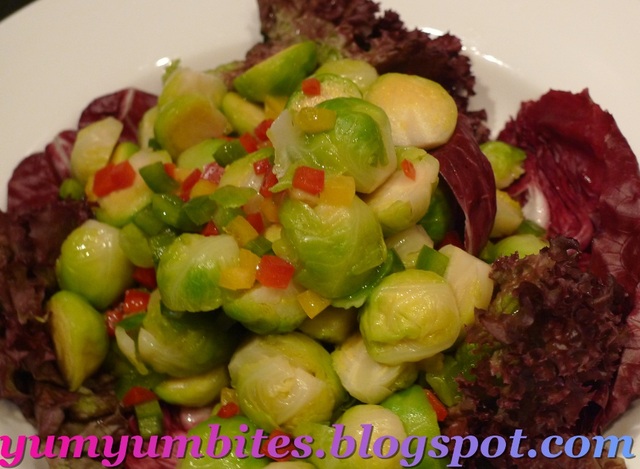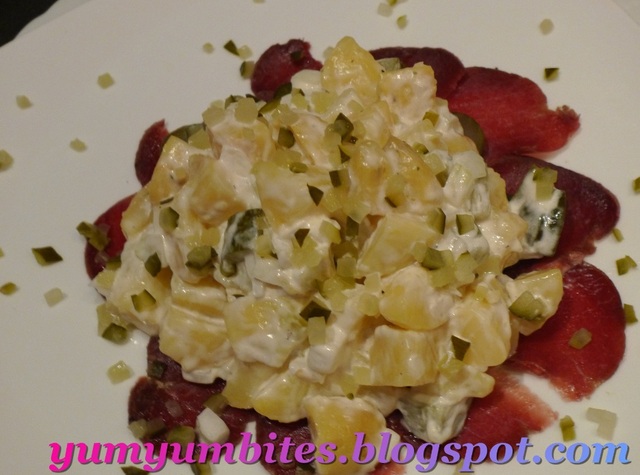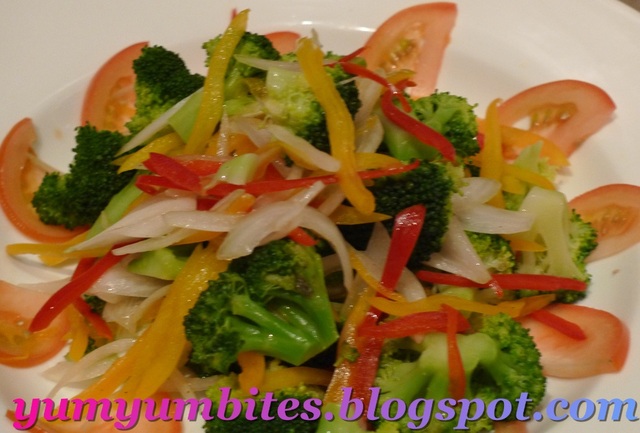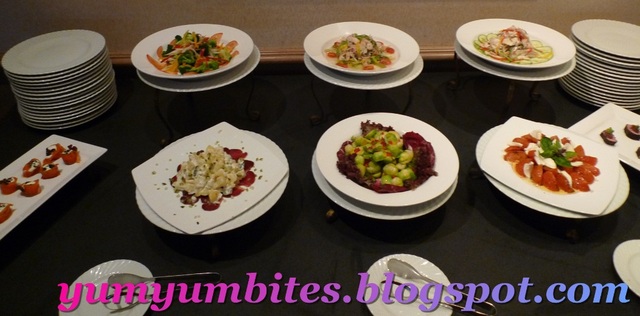 They even have fresh seafood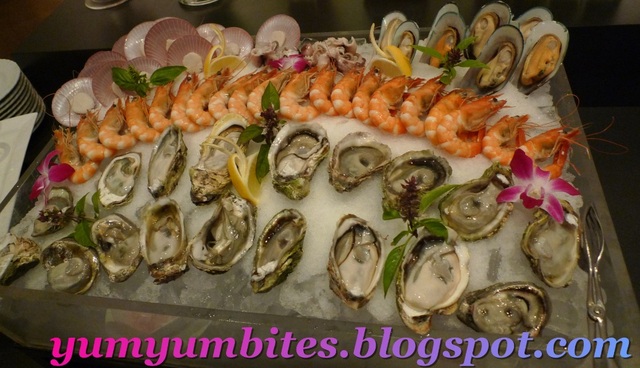 Freshly cut smoked salmon by the Mongolian chef
To be continued...