When the word 'pancake' is mentioned, the first and probably the only place that comes to mind is this famous (and the only one) Paddington House of Pancakes which serves one of the finest pancakes in town.
Their list of choices is almost endless with their large and heavily color-laden pages of creatively presented pancakes in the menu that you may be a little light-headed with your own selection.
The images of the different types of pancakes and the description are just tempting and alluring that you just want to have them all!~
Who knew that there were so many varieties of pancakes; in so many different forms and shapes, not to mention flavors?
The menu offers far more than choices for decision, I feel that it was quite educational too for those new in the world of pancakes.
I have been to a few of their outlets in the peninsular; from Penang to KL and to Selangor, and I have been sticking to my favorites most of the time (I can't get bored of them!) unless I go out in group gatherings.
One of my favorites here is the San Francisco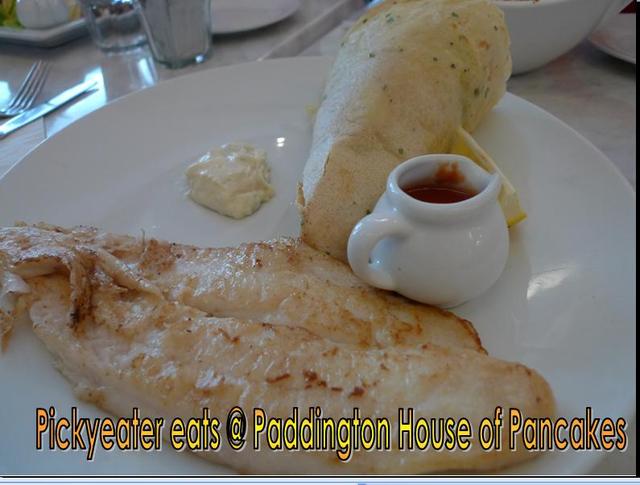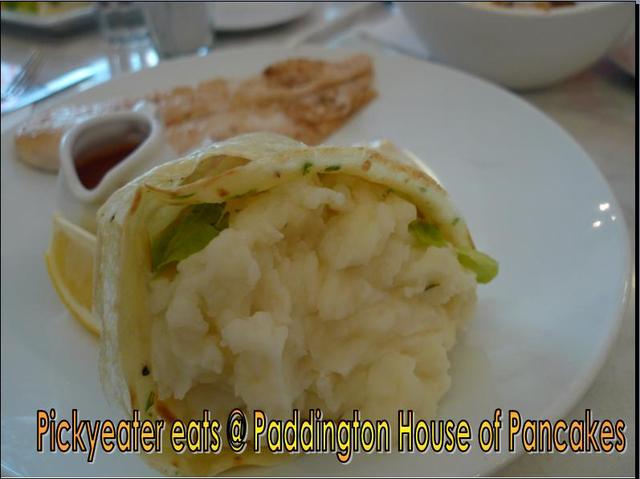 This is a simple dish of dory fillet pan fried/grilled with a side serving of a neatly rolled crepe of fresh lettuce with salad dressing.
(There used to be two separate smaller crepes; and now they have made it into one huge and fat crepe like this, with a large spoonful of mashed potatoes stuffed on top of the crepe)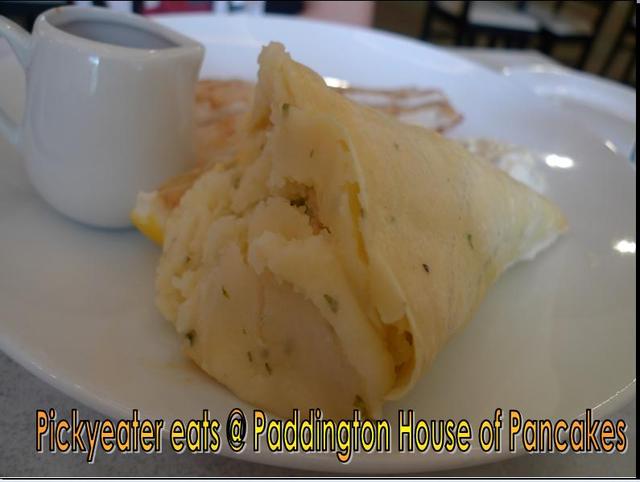 Washington Salad (RM15.90)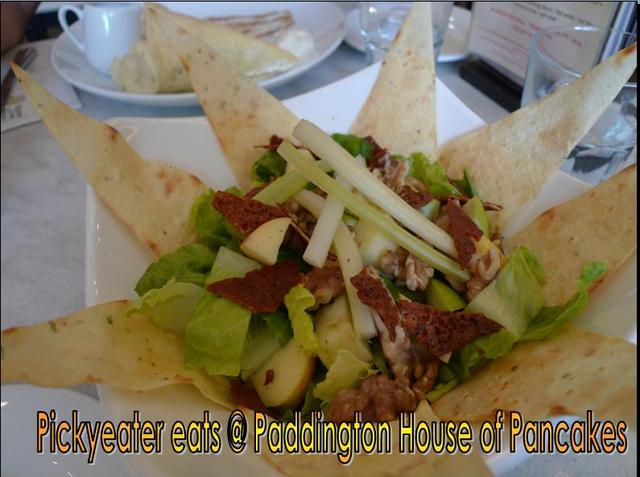 A delightful way of enjoying your salad with bite-sized chunks of red and green apple tossed amidst the fresh green lettuce leaves and with crunchy walnuts in between bites.
The apples, lettuce and walnuts were just abundant that it seemed to be endless to this bowl of refreshing start to a meal.
This is definitely ideal for those who loved greens or are looking for a healthy diet.
Another light option is the Chicken Wrap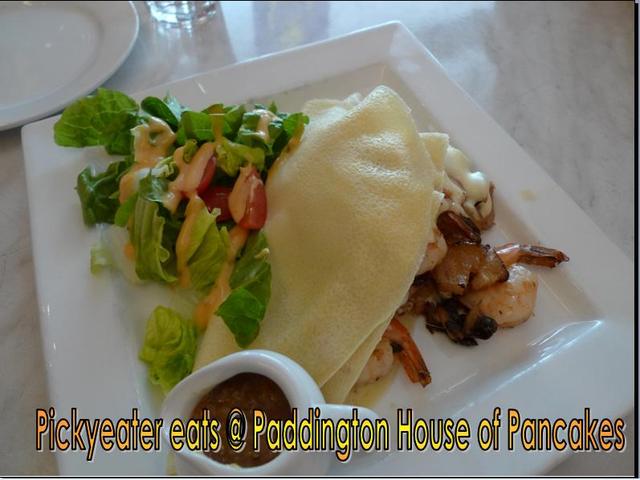 Well, to be honest, it was neither too light nor too heavy, so I would say it was just nice for those who want to enjoy a little of pancakes with poultry.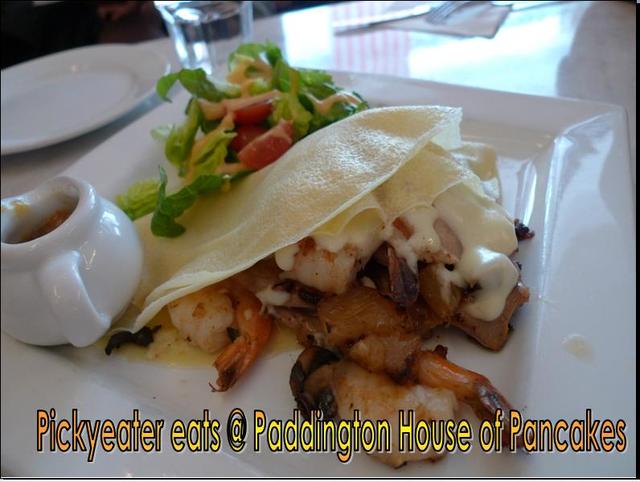 Brussels (RM18)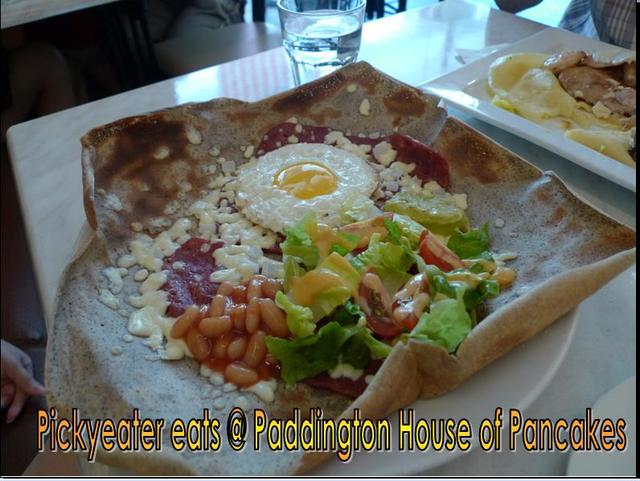 This is for the beef lovers; as this dish is a combination of cheesy beef bacon served with onions, mozarella, sunny side up, bakes beans and guacarmole on the in house PHOP galtette.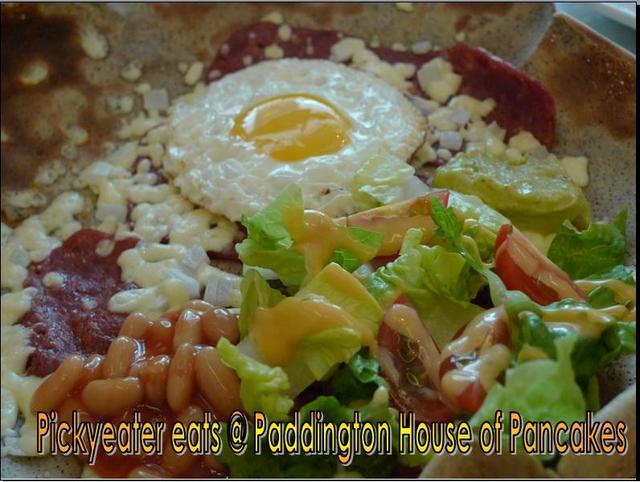 For something sweet and tasty to clean the palates, I love these dollar-sized pancakes promoted in Treasure Box (RM17.90)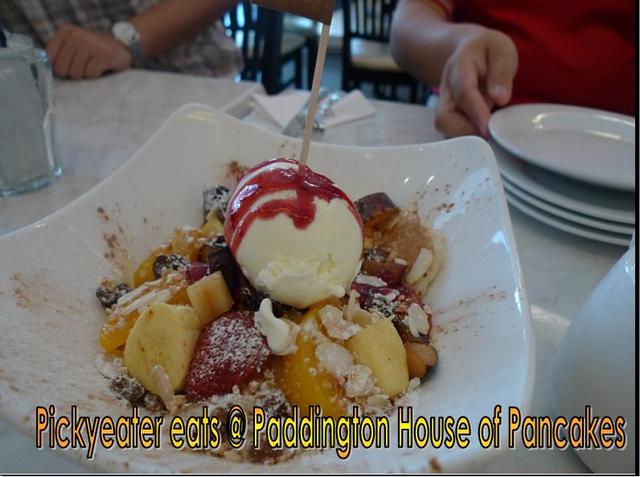 These are miniature and bite-sized pancakes which are in the size of a larger size dollar coin and can keep you going if you are not watching!~
A delightful treat with ice-cream and peanuts and lots of fruits in it too, it is not only a treat for the adults but definitely a favourable dish for the children.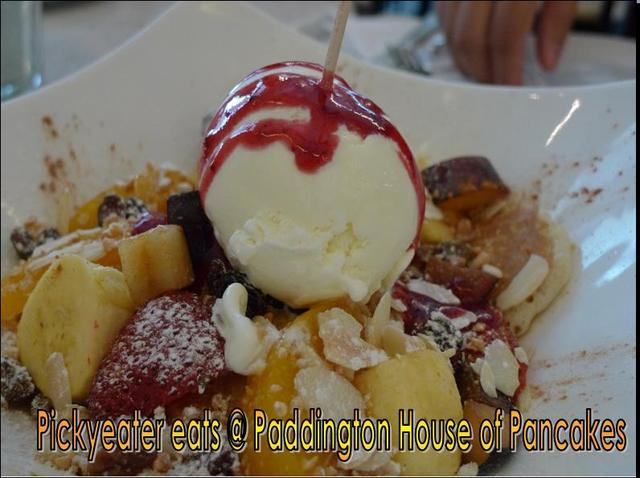 The prices here may appear higher for savoury treats for pancakes, but mind you, the serving portion of the pancakes make it all worth it.
If you are a small eater (for ladies especially), you might want to consider sharing.
I am looking forward to my next visit to Paddington.... =)