On one of my short trips back to KL for the weekend, I went for my dental visit (OUCH!).
After the cleaning and polishing, I was certified healthy! =)
It was then time for lunch, and I spotted this Jojo's Little Kitchen in the Uptown Damansara area.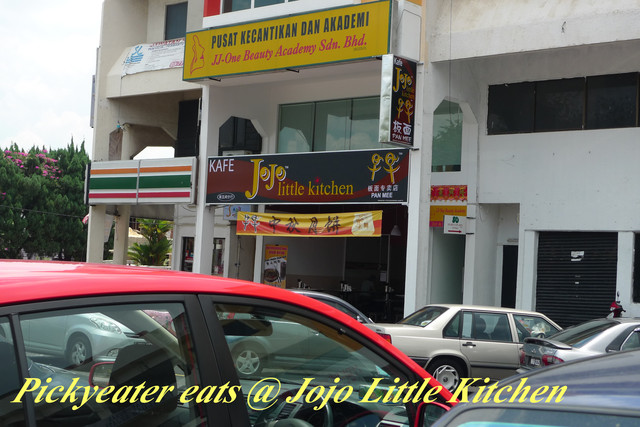 It was nearby, and not wanting to waste the paid ticket for the parking space there, we just went into this quaint little cafe for our lunch.
The cafe was quite crowded during the lunch hour as it was on working day and in the uptown area of Damansara.
The cafe looked new and the wooden tables and stools were arranged neatly to maximize the space for sitting.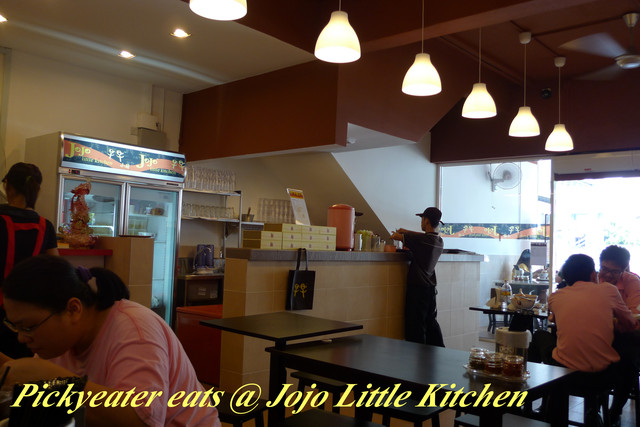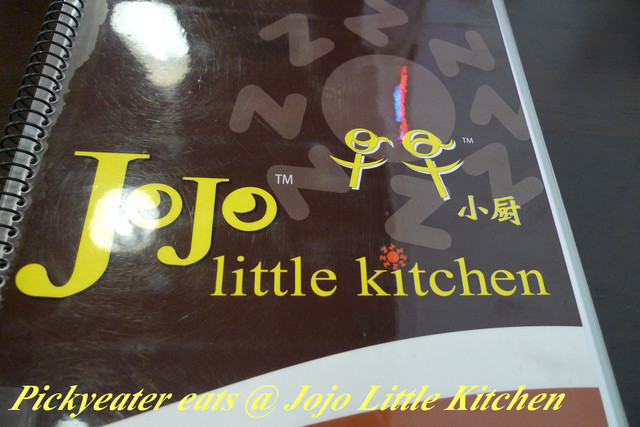 Menu
Set meals available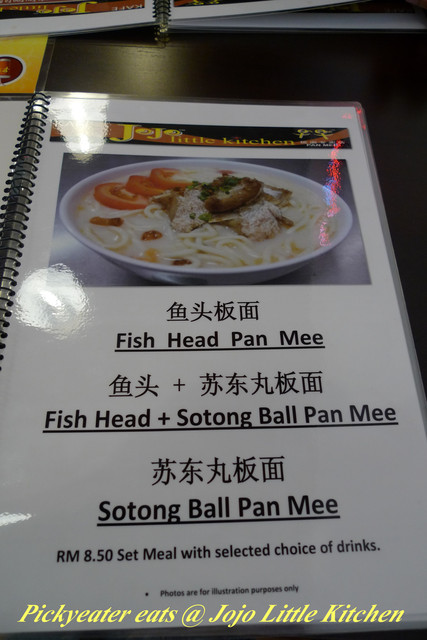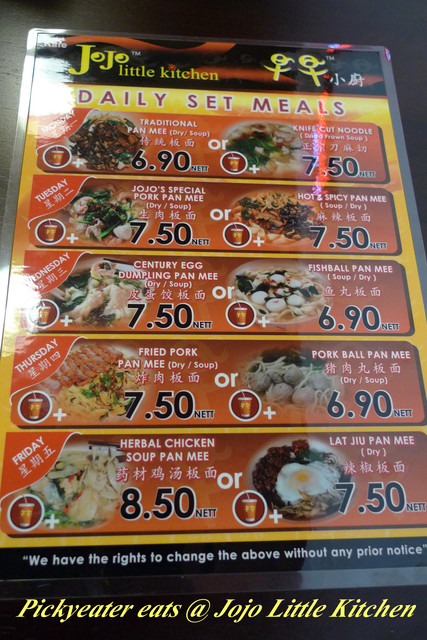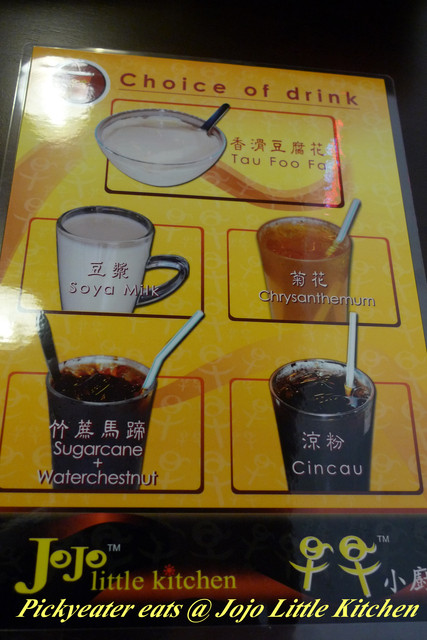 Our chosen drinks which came with our sets
Sugarcane with water chestnut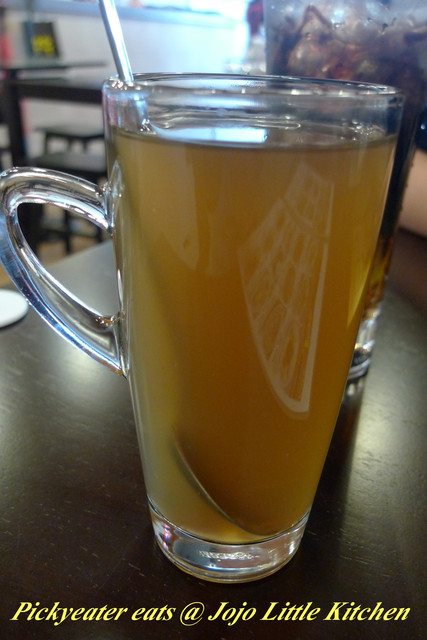 Cincau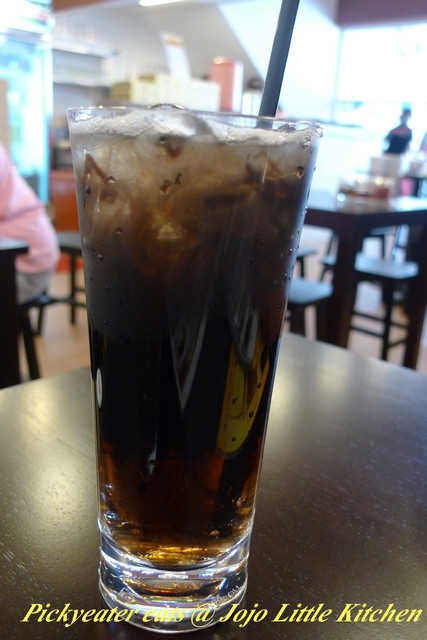 Fried Pork Pan Mee (Dry)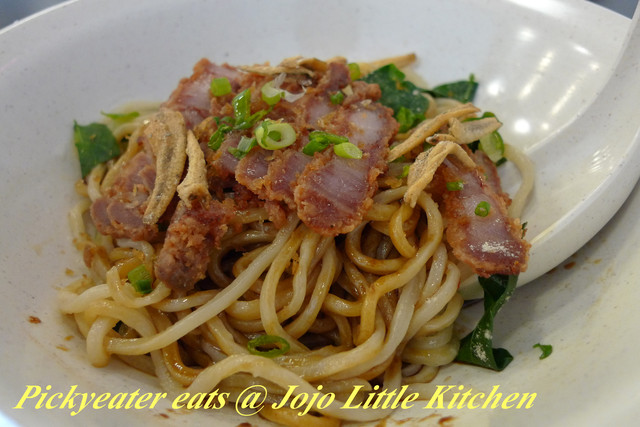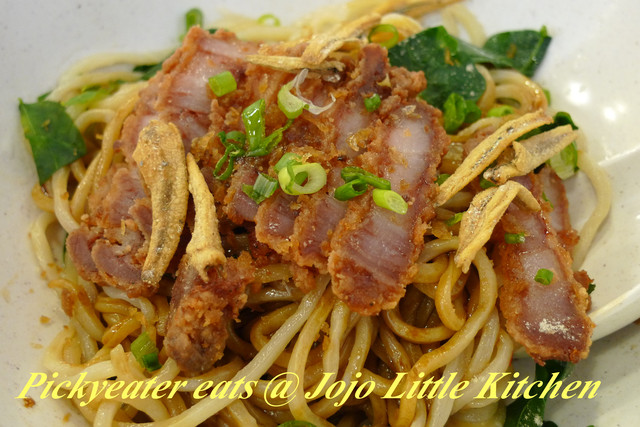 Sambal, if you prefer a more spicy version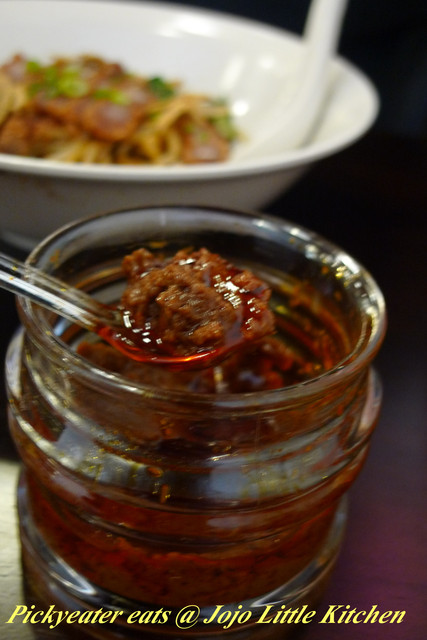 Mixed with the sambal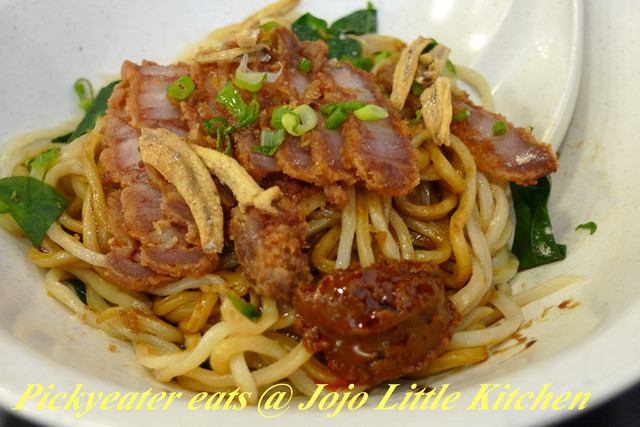 Fish Head and sotong ball mee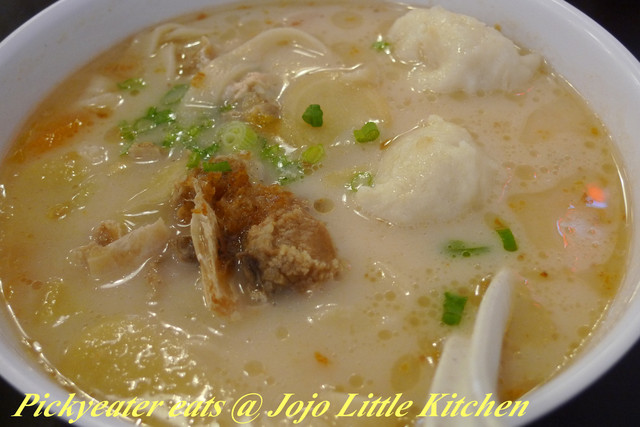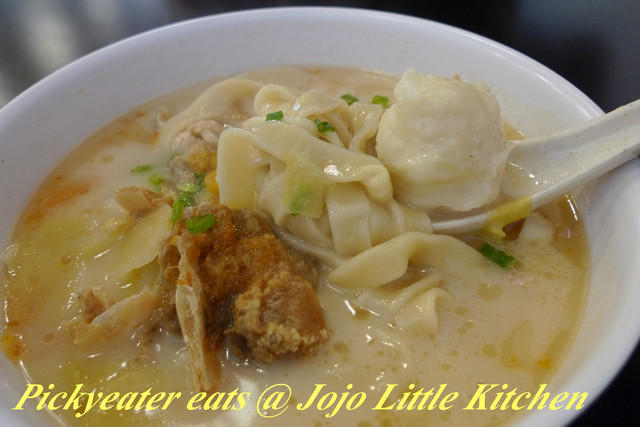 Fried fish cake (RM4)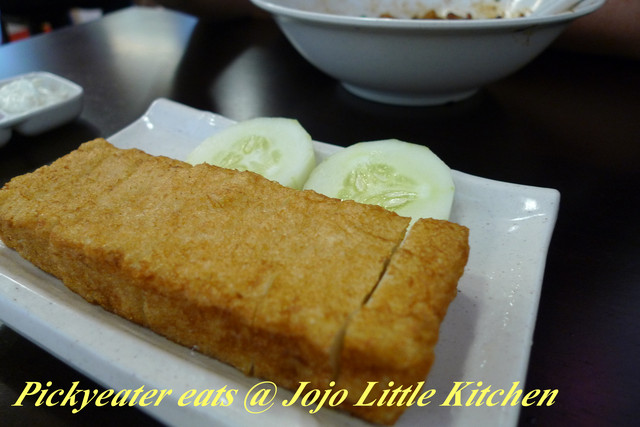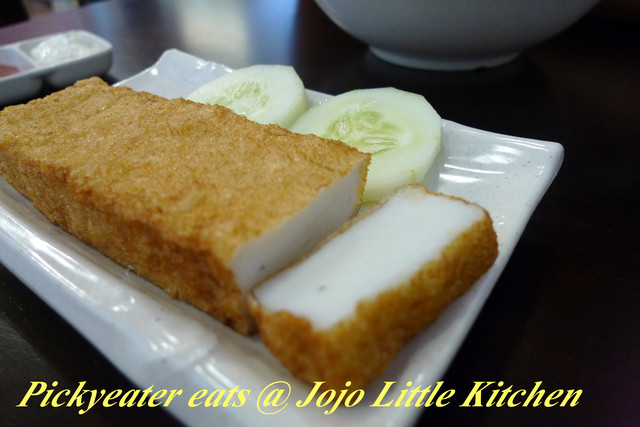 Overall the food was not too bad and the waiters here are friendly.