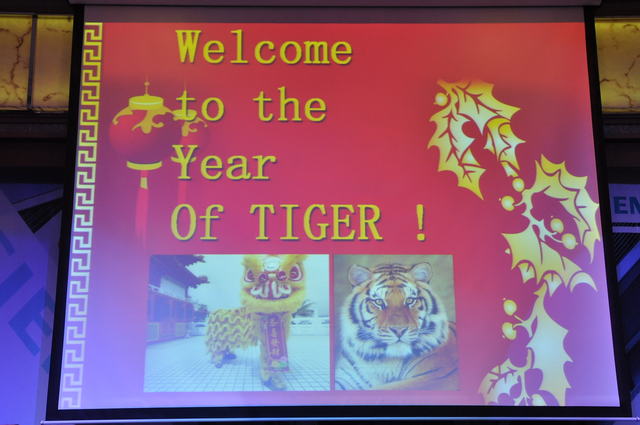 A week before CNY, my department organized the annual event of the Chinese New Year Appreciation Dinner for the staffs and also our partners and as usual, like every year, it was in Tropicana Golf Club and Country Resort.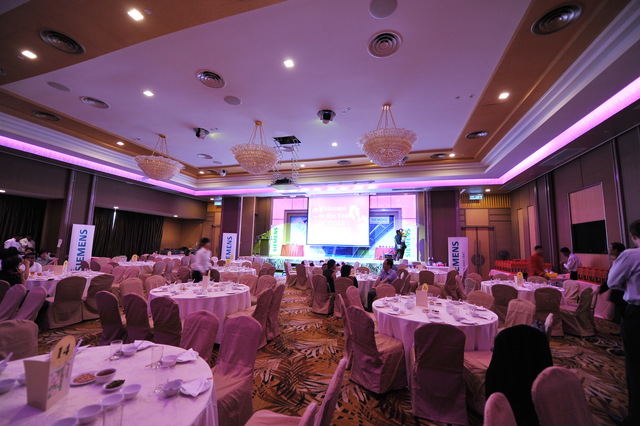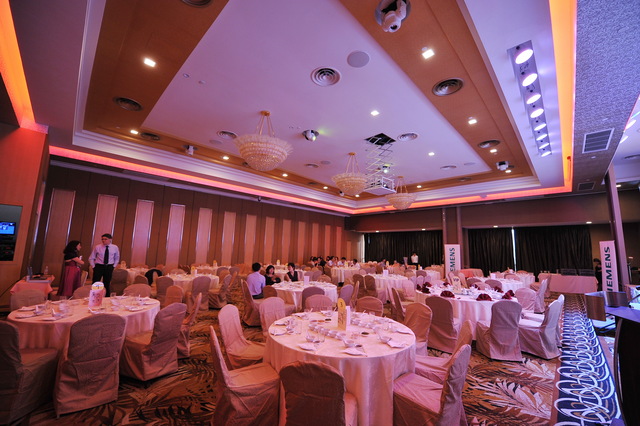 Well, I start to understand the reason my colleagues do not find it very exciting as the venue is the same for every single year.
From my point of view, on the contrary, I don't really see that as a major issue though; as it is after all, an appreciation event and just money spent from the company to ensure that their staffs have a good time.
Of course, I wouldn't mind to change the venue as well =)
As usual, it is a night of fun and a bit of glamour as they try to impress the customers/partners =)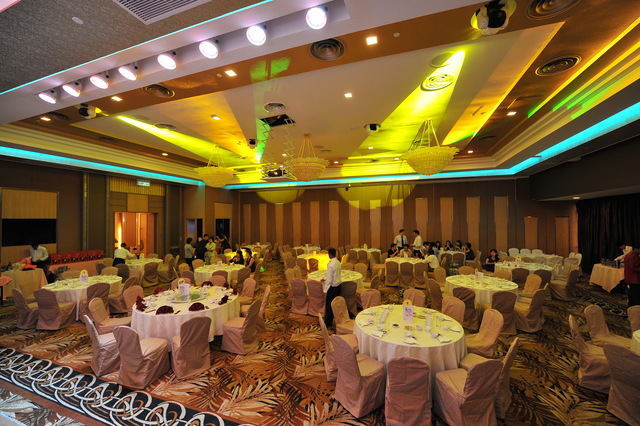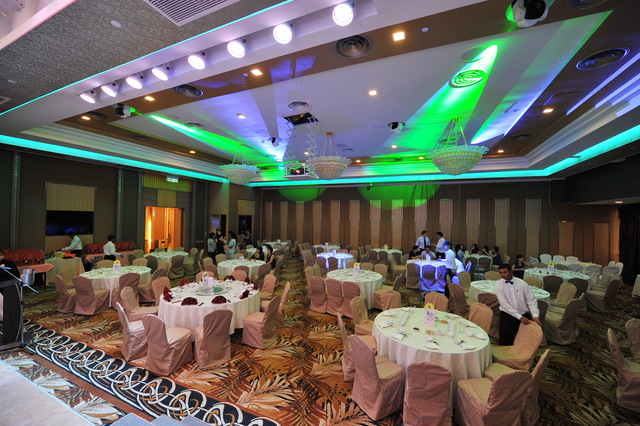 It was a night of good food, fun and of course, drinks!
The alchoholic beverages seem more of a theme than the CNY festivity as the staffs and partners alike helped themselves to the specially flown wine and beer from Europe (Germany).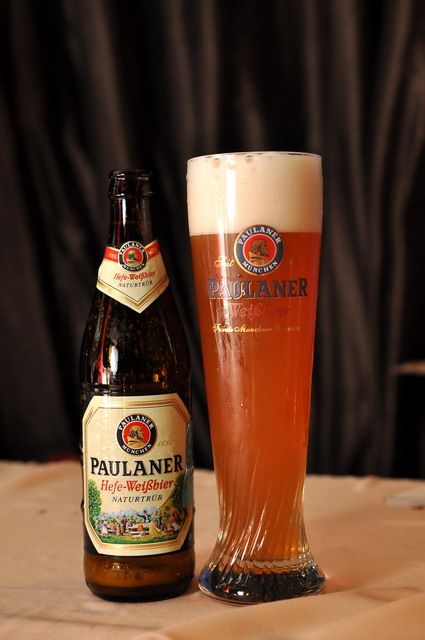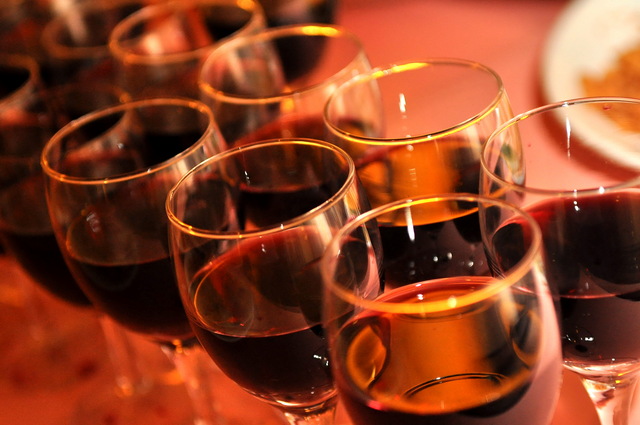 I had my first Yee Sang (with Salmon) one week before CNY; thanks to my company!
It was an enjoyable meal...and toss our way to prosperity and great business growth for the New Year!~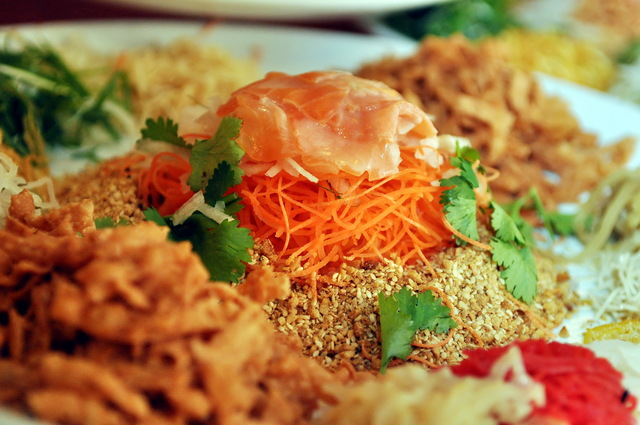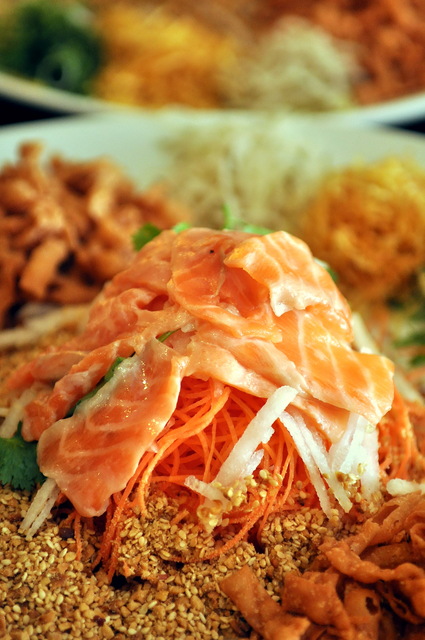 It was the usual course-set dinner; with 8-10 dishes for the night.
Salmon Yee Sang, Braised Sharks fins with seafood soup, Fried Chicken, Steamed Red Snapper, Butter Prawns, Treasures Pot (braised pork belly, internals with fatt choy, hou si and bean curd sheets), Broccoli with mushrooms and abalone, Lotus leaf fried rice, Fried pastries and cold pastries, Sweet Honeydew sago with ice-cream.
The steamed red snapper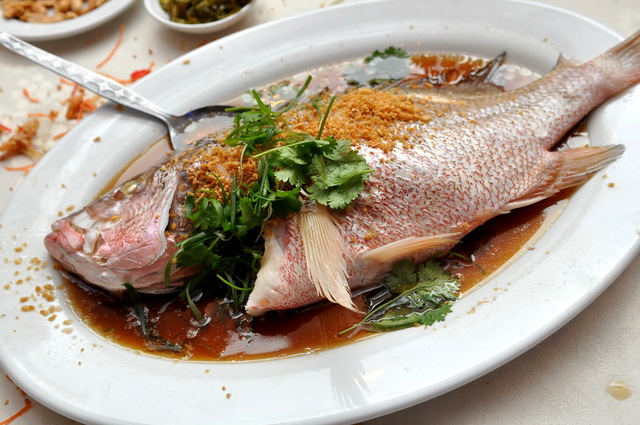 Sorry for the lack of pictures; as there were too much activities and with the management and customers around, I didn't really take photo.
Credits of the beautiful photography goes to the professional photographer for the night; )
Overall, the food was not too bad; seems to me that it was the same the year before, anyway =P
GONG HEI FATT CHOY to everyone!~ =D
Stay tune for more Yee Sang and CNY food pics.... (pray that my Internet will get better this CNY too!!;)